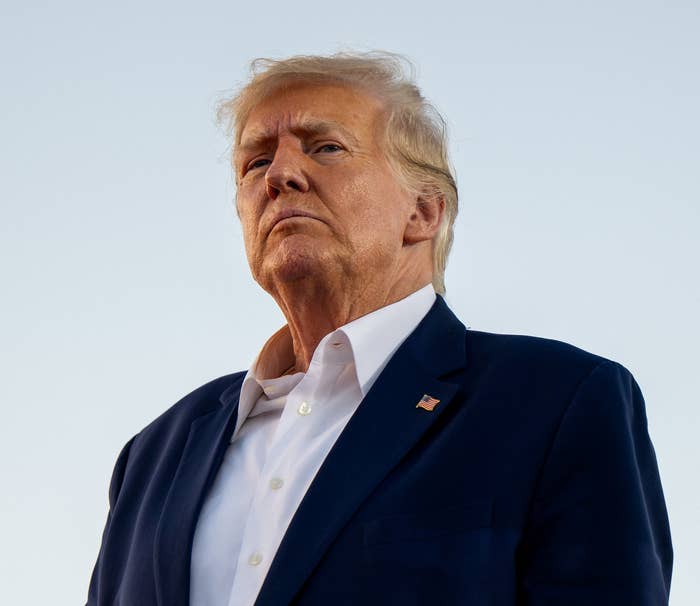 MANHATTAN — Former president Donald Trump has been indicted by a grand jury in New York over his role in a hush payment made to an adult film star during the 2016 election — an unprecedented and monumental development that is certain to rattle US politics as the country gears up for another election.
In a statement, Trump said the indictment is "political persecution" and "election interference at the highest level in history."
"The Democrats have lied, cheated and stolen in their obsession with trying to 'Get Trump,' but now they've done the unthinkable – indicting a completely innocent person in an act of blatant election interference," the statement reads.
The indictment spearheaded by the Manhattan district attorney's office, which confirmed the indictment on Thursday, marks the first time in US history that a president — former or current — has been criminally charged. It also comes as Trump, who has so often seemed to escape real consequences over his many scandals and wrongdoings, makes another run for the White House.
Trump will now need to be formally arrested and arraigned like any other defendant — a stunning fall from grace for someone who was once one of the most powerful people on the planet. But unlike others who appear in court, Trump will be accompanied by Secret Service agents as he does so. As of Thursday, Trump was reportedly at Mar-a-Lago in Florida, and a spokesperson for Manhattan District Attorney Alvin Bragg said his office was working with Trump's attorneys to coordinate his surrender and select a date for arraignment.
News of the indictment, while staggering, was not unexpected. For weeks, legal and media observers had been preparing for the possibility that Trump would be charged as the grand jury in Manhattan heard evidence about the $130,000 payment to adult performer Stormy Daniels, whose real name is Stephanie Clifford and who alleged she had sex with Trump in 2006 — a claim he has denied.
Outside the Manhattan courthouse, the media and Trump critics gathered to witness history. Some people had signs, including one that read "Lock him up and throw away the key," and another that read "Trump is over."
New York resident Jennifer Hobbs told BuzzFeed News she was happy about the indictment.
"I'd like to see him in handcuffs," Hobbs said. "I'd like to see a mugshot. ... This is a man who's a misogynist. It's a serious crime, and it was happening moments before he was elected."
Robert Hoatson of New Jersey said he's been waiting for this moment for years.
"I was getting frustrated that it didn't seem like they could penetrate whatever circles him," he told BuzzFeed News. "He seems to have dodged all kinds of trials and tribulations and arrests, but now it's done."
On Thursday evening, Daniels thanked her supporters and said orders for her #TeamStormy merch were "pouring in."
Daniels's lawyer, however, tweeted that the indictment is "no cause for joy."
"The hard work and conscientiousness of the grand jurors must be respected," he tweeted. "Now let truth and justice prevail. No one is above the law. #teamstormy"
In recent weeks, even Trump himself had seemed to acknowledge that the walls were closing in and used the impending charges to fundraise for his 2024 bid. "THE FAR & AWAY LEADING REPUBLICAN CANDIDATE AND FORMER PRESIDENT OF THE UNITED STATES OF AMERICA, WILL BE ARRESTED ON TUESDAY OF NEXT WEEK," Trump wrote in a March 18 prediction (which did not come to pass) on his website Truth Social. "PROTEST, TAKE OUR NATION BACK!"

Those words, which echoed the calls for action Trump made to his supporters immediately before they stormed the Capitol in DC over his false claims of election fraud, prompted authorities in New York to heavily increase security around the Manhattan courthouse and district attorney's office.
"We do not tolerate attempts to intimidate our office or threaten the rule of law in New York," Bragg wrote in an internal memo to staff.
It is not immediately clear what charge or charges Trump is facing. Under New York law, falsifying business records can be a felony if it is done to conceal evidence of another crime — in this instance, a violation of federal election campaign finance laws.
Prosecutors began presenting evidence to the grand jury in January and reportedly offered Trump an opportunity to testify in March, which observers said was a sign that he could soon be indicted.
Prominent Republicans, including some who seem likely to compete against Trump for the 2024 presidential nomination, have previously criticized the case as being politically motivated.
Former vice president Mike Pence called it a "politically charged prosecution," while Florida Gov. Ron DeSantis said Bragg was pushing a "political agenda."

"I don't know what goes into paying hush money to a porn star to secure silence over some type of alleged affair," DeSantis added in comments on March 20, evidently relishing the opportunity to needle his main rival. "I can't speak to that."

Speaker Kevin McCarthy also said he wanted Congress to investigate whether federal funding was used to "subvert our democracy by interfering in elections with politically motivated prosecutions."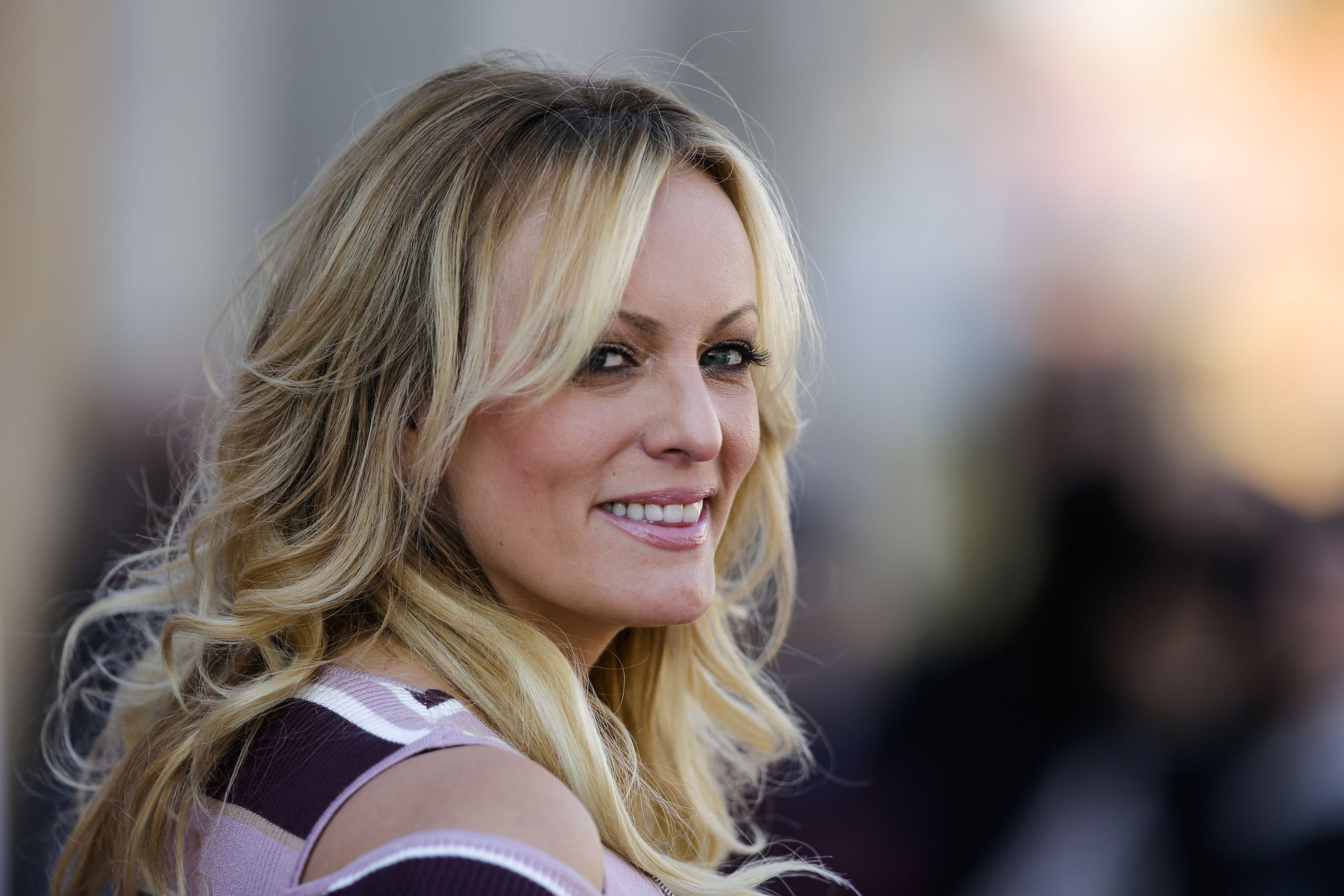 The charges are the outcome of a yearslong investigation by New York prosecutors into the payment, which was first reported in January 2018.

Clifford alleged that she had a sexual relationship with Trump in 2006 and that, after the 2016 release of the Access Hollywood tape in which he brags about grabbing women "by the pussy," she wanted to speak out about her experience with the then–presidential candidate.

When his campaign caught wind of her plans to go public, Trump's former personal attorney Michael Cohen paid her $130,000 as part of a nondisclosure agreement to keep quiet about the alleged affair, Clifford said.
Trump initially denied knowing anything about the payment but later admitted that he reimbursed Cohen for the money. Still, he has denied the allegations that he had sex with Clifford and said the payment had nothing to do with his campaign.
Cohen later pleaded guilty to federal criminal charges and served time in prison for facilitating the payment and for other crimes related to his work for Trump. He sat for several days of grand jury testimony in mid-March after Trump declined to do so himself.
Cohen has been cooperating with authorities in multiple investigations into his former boss.
"This is an important day for America and it's a very important day for justice and also for accountability," he told MSNBC on Thursday.
The investigation into Trump's role in the hush payment is one of several ongoing probes into the former president for which he may also face charges.
A special counsel for the Department of Justice is investigating Trump's actions related to the Jan. 6, 2021, attack on the Capitol and his efforts to overturn the 2020 election, as well his handling of classified documents.
And in Georgia, authorities are investigating whether Trump interfered in the 2020 election in what is seen as one of the most significant legal threats he's facing as he gears up for his 2024 presidential campaign.