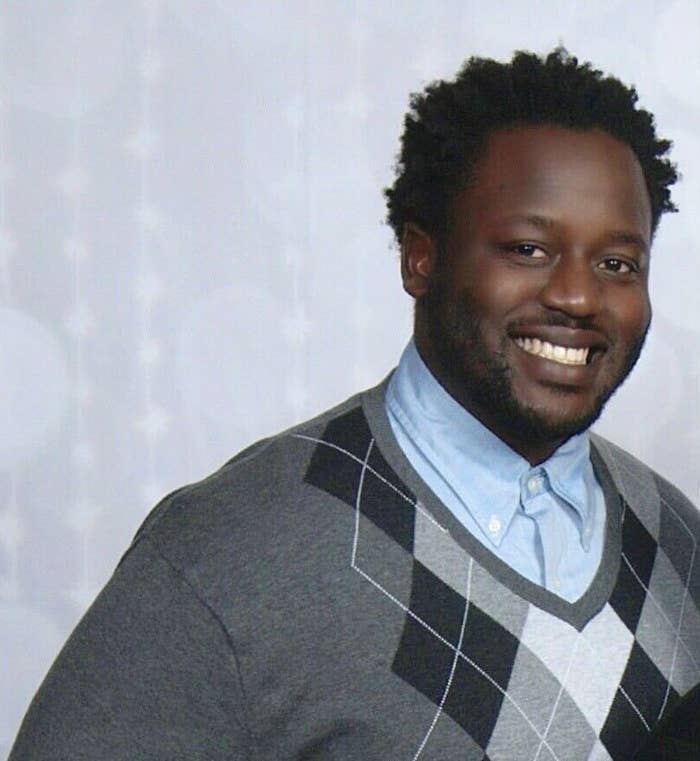 Seven sheriff's deputies and three Virginia state hospital workers have been charged with second-degree murder in the death of a 28-year-old Black man who died in custody after deputies allegedly pinned him to the ground for 12 minutes while his hands and legs were shackled.
Irvo Otieno died while he was being admitted to Central State Hospital in Petersburg, Virginia, on March 6, while Henrico County sheriff's deputies were transferring him from the county jail to the state mental health facility. Dinwiddie County Commonwealth's Attorney Ann Cabell Baskervill said deputies arrived at the hospital at 3:58 p.m. to admit Otieno as a patient. At 7:28 p.m., the Virginia State Police were called in to investigate his death.
State police investigators were told that Otieno, who was initially taken into custody on March 3 when his family says he was experiencing a mental health crisis, had become combative during the intake process, Baskervill said in a statement. But, according to Otieno's family and their lawyers, video of the incident shows that the 28-year-old was not violent or aggressive and posed no threat.
The medical examiner's office determined that Otieno died of asphyxiation, according to Baskervill.
"They smothered the breath out of my baby," Caroline Ouko said during a news conference Thursday afternoon after viewing the footage. "Why did they do that? What right did they have to do that?"
Civil rights attorney Ben Crump, who is one of the attorneys representing the family, said that throughout the video Otieno appears to be "in between lifelessness and unconsciousness."
"But yet you see him being restrained so brutally with [a] knee on his neck the weight of seven individuals on his body while he's face down handcuffed with leg irons," Crump said, "and you say, My god, why?"
Baskervill has charged the seven deputies involved — Randy Joseph Boyer, 57; Dwayne Alan Bramble, 37; Jermaine Lavar Branch, 45; Bradley Thomas Disse, 43; Tabitha Renee Levere, 50; Brandon Edwards Rodgers, 48; and Kaiyell Dajour Sanders, 30 — with second-degree murder. During an arraignment hearing on Wednesday, Baskervill told the court that surveillance video from the hospital showed the deputies smothered Otieno to death with the weight of their bodies over the course of 12 minutes, WTVR CBS 6 News reported.
On Thursday, Baskervill announced that she has also filed second-degree murder charges against three employees of the state hospital in connection with Otieno's death. They were identified as Darian M. Blackwell, 23, Wavie L. Jones, 34, and Sadarius D. Williams, 27.
The charges filed against all 10 individuals are defined as "criminal information," the commonwealth's attorney said, adding that the case will be presented to a Dinwiddie County grand jury next week for a final charging determination.
"The criminal information warrants are based on the evidence collected, analyzed and evaluated to-date," Baskervill said in a statement. "A key element of that evidence is the surveillance video from Central State Hospital that captures the intake process."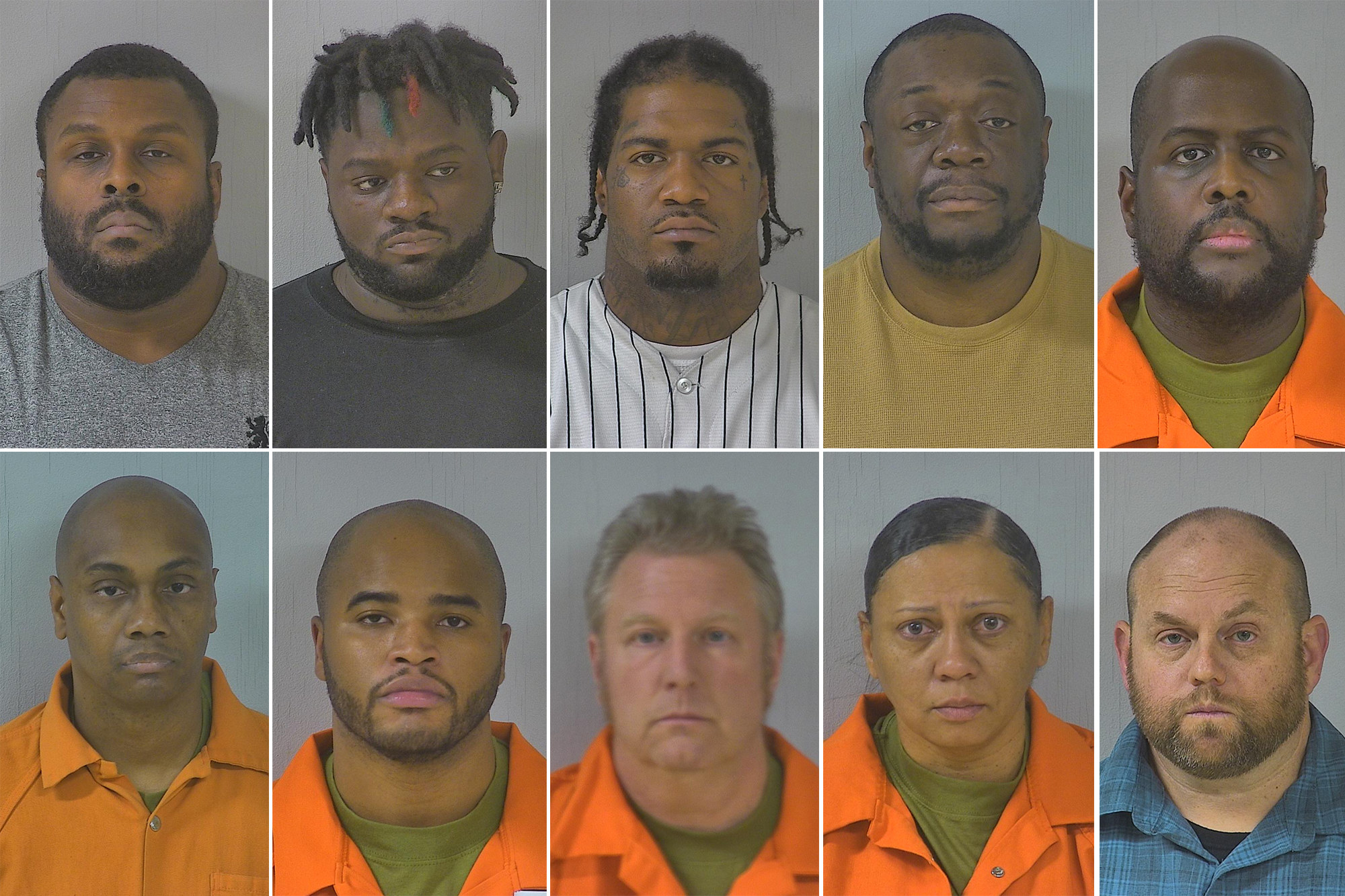 She said she won't be releasing the video publicly at this point in order to "maintain the integrity" of the criminal justice process.
Speaking to reporters after the arraignment on Wednesday, Cary Bowen, an attorney for Branch, one of the deputies charged, questioned Baskervill's decision, calling her approach "very aggressive."
"It's pretty unusual to go about things the way it's been done," Bowen said, according to WTVR. "This could've been done with a warrant or by direct indictment, which would have been the normal course of doing it."
While speaking with reporters Thursday, Crump compared Otieno's killing to that of George Floyd as he questioned the deputies' actions. Otieno was face-down for about half of the time the deputies were piled on top of him, Crump said.
"Why would anybody not have enough common sense to say we've seen this movie before?" Crump said. "If we continue to put pressure and weight and a knee while a person is in a prone position, we know how this movie is going to end."
The Henrico County Sheriff's Office has previously said that deputies were responding to a report of a possible burglary when they first made contact with Otieno on March 3, according to local news outlets.
Lt. Matt Pecka said officials placed Otieno under "an emergency custody order" after interacting and observing him and then took him to a local hospital for evaluation, where he "became physically assaultive towards officers," WTVR reported. Picka said Otieno was then taken to a county jail on suspicion of assaulting law enforcement, disorderly conduct, and vandalism, according to the local station. Three days later, he was taken to the state hospital, where he died.
Attorney Mark Krudys, who is also representing Otieno's family, told reporters that deputies presented "a huge show of force" when they showed up on Ouko's doorstep that day and took her son into custody, adding Otieno "went peacefully." Ouko had made it clear to officials that Otieno needed mental health help from physicians, Krudys said, adding that the family questions why he was at first removed from the hospital.
"It was at that facility that he should have gotten help," the attorney said, "but he was actually whisked out of that hospital."
The family's attorneys said they also viewed a video on Thursday of five deputies removing Otieno from a small cell at the jail before transporting him to the state hospital on March 6. Krudys said the footage shows Otieno naked in his cell, where there is feces on the floor, while deputies place handcuffs on him and then carry him out by his arms and legs.
"He's carried ... almost upside down being carried like an animal into the vehicle, almost lifeless," he said.
Ouko said her family emigrated from Kenya to the US when Otieno was 4 years old and that her son went to elementary school through high school in Virginia before going to California for college.
"Irvo is as American as apple pie," she said. "This is what he knows. This is home for him."
Ouko described her son as a young man with "a big heart" and a leader — not a follower.
"If there was a discussion, he was not afraid to go the other way when everybody else was following," she said. "This was my baby. He cared for people. He cared that people were treated right."
And even though he had been living with a mental illness since his senior year of high school and had long stretches when he was in distress, Otieno was an aspiring hip-hop artist and was "happy with what he was doing," Ouko said.
"He would write a song in less than five minutes," she said. "He was working towards his own record label."
But now, he'll never be able to achieve those dreams.
"What I saw today was heartbreaking, America," Ouko said, referring to the surveillance video of her son being allegedly smothered by deputies at the state hospital. "It was disturbing, it was traumatic. My son was tortured."
"Mental illness should not be your ticket to death," she continued. "There was a chance to rescue him. There was a chance to stop what was going on. And I don't understand how all systems failed him."
Ouko said she wants justice for her son and answers for why he was allegedly murdered. She encouraged people to take a moment to listen to his music, which he has uploaded under the name Young Vo, saying that's all she's left with of him now.
"I cannot be at his wedding, I'll never see a grandchild ... because someone refused to help him," Ouko said. "No one stood up to stop what was going on. We have to do better. We have to do better."