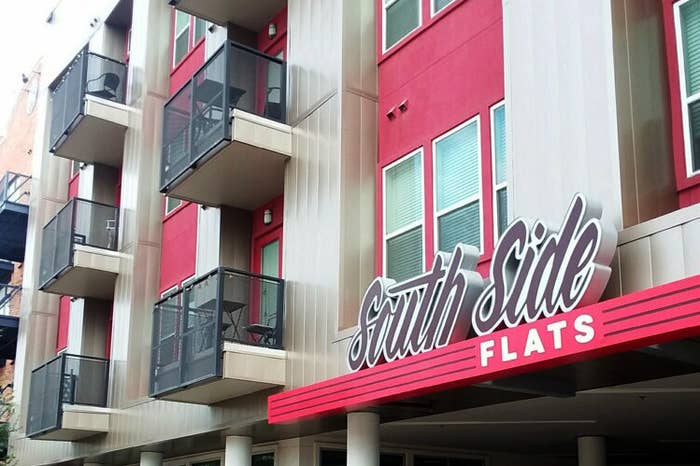 An off-duty Dallas police officer shot and killed her black neighbor inside his home Thursday night, saying in a call to 911 that she entered his apartment after mistaking it for her own.
Dallas Police Chief U. Renee Hall said the officer was in uniform and had said she encountered 26-year-old Botham Jean around 9:59 p.m., while returning to what she believed to be her apartment after finishing her shift.
"It's not clear what [the] interaction was between them," Hall told reporters at a press conference Friday. "At some point, she fired her weapon, striking the victim."
The white woman officer — identified by the department Saturday as Amber Guyger — called 911 and told dispatchers she was involved in a shooting at the apartment complex.
Jean was then transported to a local hospital where he was pronounced dead.

"Initial indications were that we were dealing with an officer-involved shooting, however, as we continued the investigation it became clear that we were dealing with what appears to be much of a very unique situation," Hall said.

Hall said she had spoken with Jean's sister and offered her condolences to his family.
"Right now there are more questions than we have answers," Hall said. "We are working as vigorously and as meticulously as we can to ensure the integrity of this case."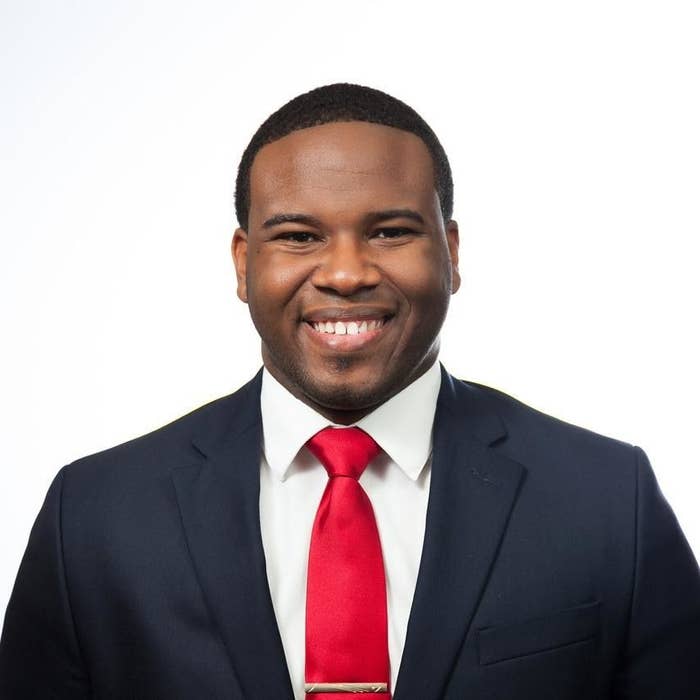 The chief initially said the department was seeking an arrest warrant for manslaughter, but said Saturday that the Texas Rangers had asked Dallas police to hold off while the state's Department of Public Safety investigates the incident.
Guyger has been with the department for four years, officials said Saturday. She has been placed on administrative leave.
Hall said that a blood sample was taken from Guyger to determine if drugs or alcohol were in her system. Hall said she did not know what time Guyger's shift ended or what the officer was doing before the incident.

According to court documents, Guyger was involved in another shooting in 2017, when she shot a suspect in the abdomen after he took her Taser in a struggle. The suspect, 47-year-old Uvaldo Perez, later pleaded guilty to taking an officer's weapon.
Jean was from the Caribbean island of Saint Lucia and attended Harding University in Arkansas, according to his Facebook page.

Ignatius Jean, one of Botham Jean's uncles, told BuzzFeed News the family doesn't know what happened and wants answers.
"The one fact that we have, which has hit our family like a nuclear bomb, is that our Prince, Botham Shem is dead," Ignatius said in a Facebook message to BuzzFeed News. "We want answers. We want justice!"

On Saturday, Dallas Mayor Mike Rawlings described Botham as "exactly the sort of citizen we want to have," and called the shooting "a very serious situation for the city of Dallas."
In a statement posted to Facebook, Harding University said Jean graduated in 2016 and often led worship for the school's chapel and for campus events.
"The entire Harding family grieves today for the loss of Botham, who has meant so very much to us," the statement said. "Please join us in praying for Botham's friends and family and for all who were touched by his extraordinary life."
Antasia Lewis, a friend and classmate of Jean's, told BuzzFeed News he was involved in several school activities at Harding, including choir, rugby, campus ministries, and the student association.

"He was an outstanding, Godly man and he will be sorely missed," Lewis said. "He's not even from the United States and now he is another victim of the racism black Americans face on a daily basis. It boils my blood that he had to die under such terms and so young."