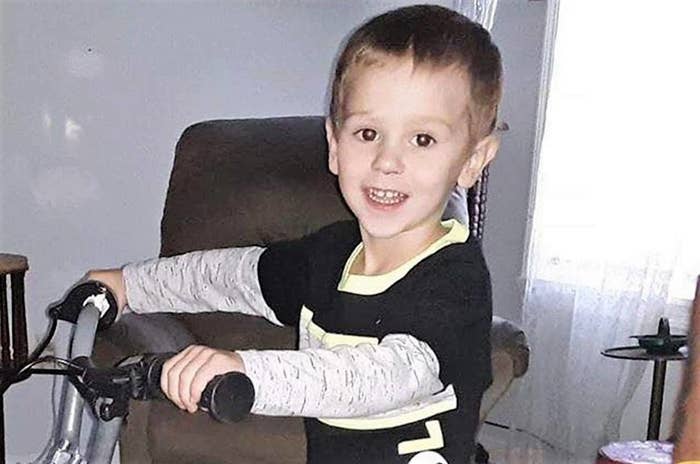 A 3-year-old boy who was found alive after being lost in the woods in North Carolina for two days told his family that he was hanging out with a bear.
Casey Hathaway wandered away from his grandmother's yard in Ernul, North Carolina, Tuesday while playing with two other children. He was found alive two days later near where he vanished after a massive search effort throughout the rural, wooded area.
On Friday, his aunt Breanna Hathaway wrote on Facebook that her 3-year-old nephew was "healthy, smiling, and talking."
"He said he hung out with a bear for two days," Breanna Hathaway wrote. "God sent him a friend to keep him safe. God is good God. Miracles do happen."
Craven County Sheriff Chip Hughes said search and rescue crews found Casey after following up on a tip. The boy was wet and cold and tangled in some vines and thorn bushes.
"He hasn't said a whole lot except when his little sister came in there he really brightened up then," Hughes told reporters during a news conference Thursday night. "It was a very touching moment."
Breanna Hathaway said the family would set up a post office box to handle the outpouring of support for the 3-year-old, who spent the day at the hospital eating Cheetos and nuggets and watching PAW Patrol.
She said Casey likes Batman, PAW Patrol, ladybugs, and Masha and the Bear, an animated series about a girl who lives in the forest and a fatherlike bear who keeps her safe.

"We appreciate the thoughts but we do want to recognize that everyone wants to get Casey a stuff little bear and although we absolutely love that remember that he can only home so many," Breanna Hathaway wrote on Facebook.