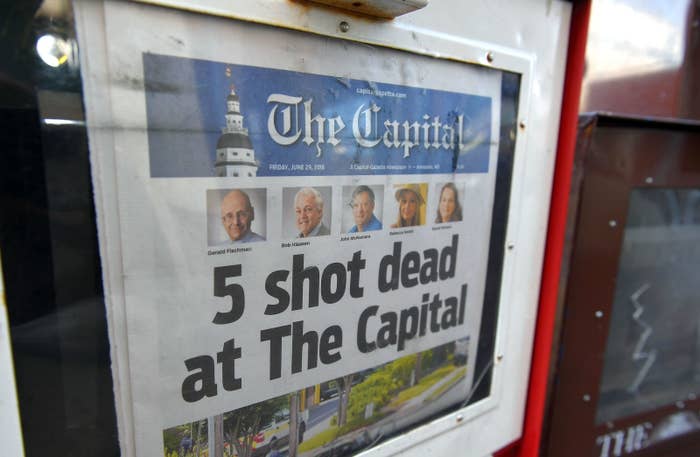 When staff at a Maryland newspaper contacted police five years ago about a series of online threats they had received from a man who was suing them for defamation, they hoped some sort of recourse would be available to them.
Tom Marquardt, a former editor and publisher of the Capital Gazette, told BuzzFeed News that in 2013 Jarrod Ramos's musings on social media had shifted from general complaints about the paper to comments about wishing its employees were dead.
"That's when it crossed the threshold of being a nuisance to being a threat," Marquardt said by phone Friday.

But officials concluded that Ramos, who sued the newspaper for defamation in 2012 after it published a column about his guilty plea to criminal harassment, did not pose a threat to staff, and so the newspaper didn't pursue charges, according to an Anne Arundel County Police Department police report.
On Thursday, Ramos allegedly opened fire inside the Capital Gazette's newsroom in Annapolis, killing five employees and injuring two others.
Officials said the 38-year-old Maryland man intended to kill as many people as possible and had barricaded a back entrance to the building so people couldn't escape.
Anne Arundel County Police Chief Timothy Altomare said investigators have found evidence "showing the origination of planning" at Ramos's apartment.

"It shows what we knew we would find, which is that we have one bad guy and that for his own reasons he chose to do what he did yesterday," Altomare told reporters during a press conference Friday.
Posts on social media show Ramos appeared to hold a yearslong grudge against the newspaper since July 2011 when former columnist Eric Hartley wrote about how the former federal employee reached out to an old classmate on Facebook and proceeded to harass her over email.
Ramos sued Hartley, Marquardt, and Capital Gazette Communications a year later. The lawsuit concluded in 2015 when an appellate court upheld an earlier ruling dismissing his defamation claim.
Marquardt, who left the paper at the end of 2012 but stayed involved with the newsroom until the litigation with Ramos concluded, said police told the newspaper that the comments Ramos had made on social media weren't enough to warrant any charges.

"They basically said there's nothing there that we can pursue," he recalled.
In the police report, dated May 24, 2013, Detective Michael Praley said that Ramos had been writing "on and off again" about the paper's employees on his Twitter account and had made "fringe comments" about the paper, like "blood in the water" and "journalist hell."
Praley noted that the account had no followers and was "best described as ranting."
"I indicated that I did not believe that Mr. Ramos was a threat to employees for the Capital," Praley wrote.
Marquardt said they talked about whether they had grounds to file a restraining order against Ramos, but police and the newspaper's attorney didn't think so.
As Praley put it, the newspaper didn't want to put "a stick in a beehive."

They alerted staff about the situation and showed everyone photos of Ramos, warning that if they ever saw him at the office to call 911.
"In my mind, we pursued every avenue available to us," Marquardt said.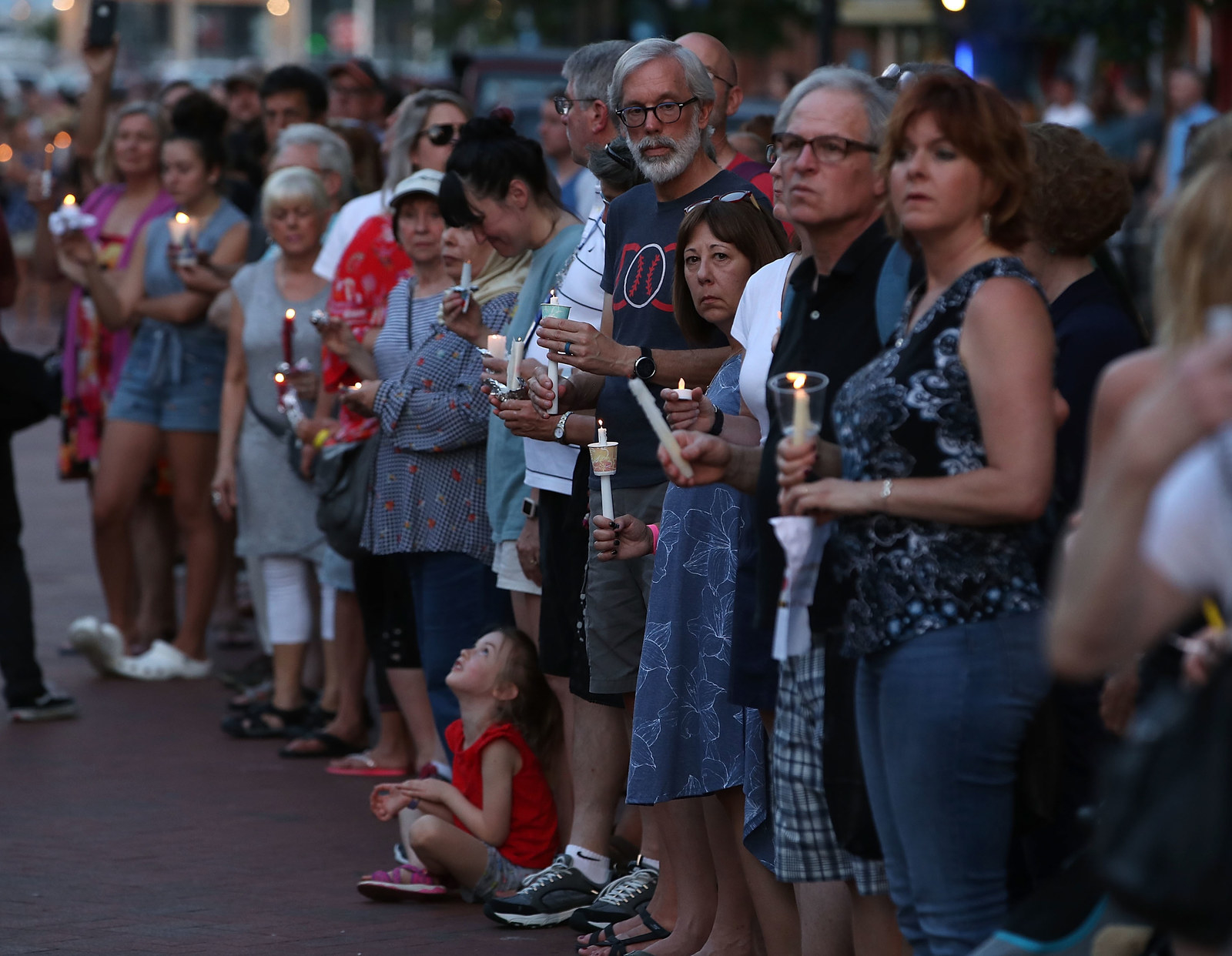 The 70-year-old former editor, who is retired and lives in Florida, has spent the last 24 hours fielding phone calls from journalists across the country, grieving for former colleagues, and feeling proud of the young reporters he never knew who have continued to do their jobs amid the tragedy.
"It's bothersome because ... Why did he wait until I left," Marquardt wondered. "So he went to the paper and basically took the lives of people who probably didn't know his name, didn't know what the issue was, didn't know what his beef was."

When asked if he feels guilty, Marquardt said, "I can't help— You go through this thinking you're his real target."
While he often thought of Ramos over the last five years, he began to believe there was no longer a reason to be alarmed.
"He had gone quiet for a couple years and the assumption was that he had moved on — that was certainly the assumption that I had," he said. "I thought the threat had gone away."