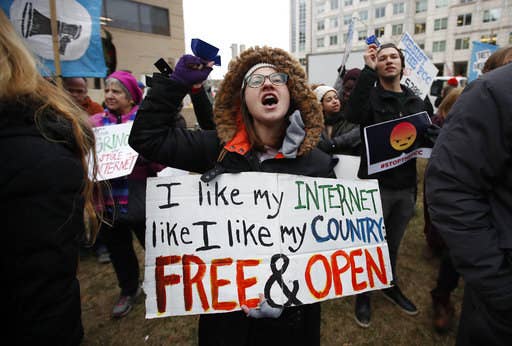 Lawmakers in California have approved a bill that would restore net neutrality rules repealed by the federal government earlier this year, potentially creating the strongest internet protections in the country.
The legislation, which is now headed to Gov. Jerry Brown's desk after it was approved by the state Senate in a 27–12 vote Friday, would prohibit internet providers from slowing down websites, charging premiums for higher-quality streaming, and demanding payments from internet companies to reach subscribers.
The bill, coauthored by San Francisco Sen. Scott Wiener, would also prohibit zero-rating data, a practice in which internet providers exempt certain websites or services from counting toward a customer's data usage. Zero-rating entire categories of apps and services, like all music streaming apps, would still be allowed.
Brown's office said it doesn't comment on legislation awaiting action by the governor.
"This is about a level playing field and an internet where we as individuals get to decide where we go on the internet, instead of being told by internet service providers or being manipulated by internet service providers into going where they want us to go," Wiener said during a press conference after the bill's passage.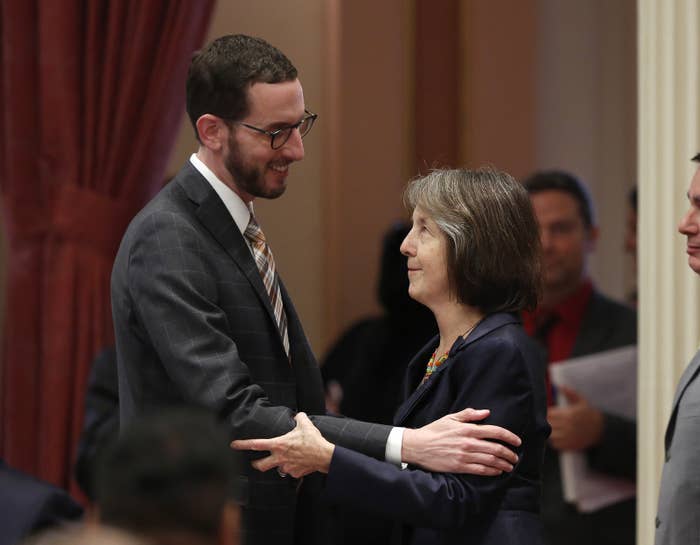 In a statement emailed to BuzzFeed News, an AT&T spokesperson said the company was strongly opposed to the bill, calling some of its provisions "extreme."
"The ban on zero rating could lead to an increase of $30 a month on the bills of low income Californians and the ban on interconnection fees could lead to a reduction in investment in California by more than $1 billion a year," the spokesperson said. "We support an open internet, but this bill move us no closer to that."
Last year, the Federal Communications Commission voted to repeal net neutrality protections enacted under President Barack Obama after Ajit Pai, a longtime net neutrality critic, was nominated to chair the commission.

Both Washington and Oregon have adopted laws to restore the protections, but neither law fully reinstated all of the rules that were in place until the repeal took effect in June, according to Stanford law professor Barbara van Schewick, who worked on the California legislation.
"It doesn't just copy the text of the rules. It includes all of the important protections that were included in the text of the order," van Schewick told BuzzFeed News.

Neither the Washington nor Oregon laws explicitly prohibit internet providers from charging websites and internet services access fees to reach their subscribers.
"Without this ban on access fees, Comcast could say, 'Hey, BuzzFeed, if you don't pay us a fee then you won't be visible for Comcast subscribers,'" she said.
Governors in other states, including New York and Montana, have signed executive orders that prohibit internet service providers with state contracts from blocking or slowing down websites.
"This is a huge victory," said state Sen. Kevin de León. "It's our hope that other states in the country will be able to replicate what we've done here."
While the FCC made a rule forbidding states from enacting their own net neutrality laws, van Schewick said she believed California's bill was on firm legal footing and that the preemption was invalid.