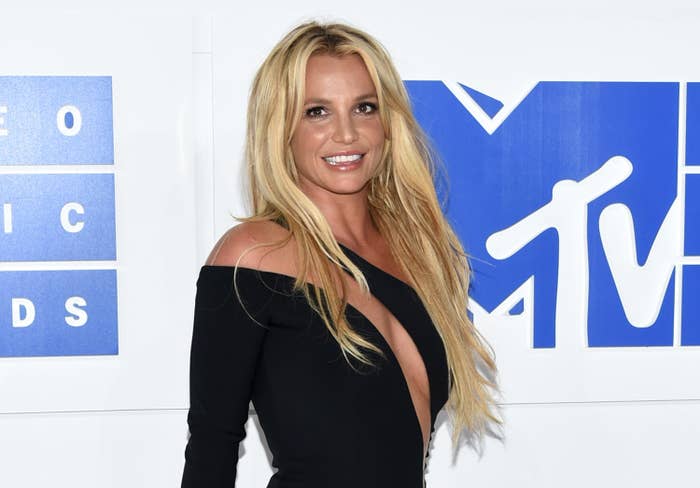 Britney Spears has now formally asked a judge to remove her father from her conservatorship as she works to regain control over her life and money.
In a petition filed Monday in Los Angeles County Superior Court, Spears' new attorney Mathew Rosengart questioned whether her father, Jamie Spears, was "guilty of misfeasance or malfeasance warranting the imposition of surcharges, damages, or other legal action against him" as he argued that the removal was in the 39-year-old pop star's best interest.
"For more than thirteen years, Petitioner Britney Jean Spears ("Ms. Spears") has endured a conservatorship that, certainly as it concerns James P. Spears ("Mr. Spears"), has grown increasingly toxic and is simply no longer tenable," Rosengart wrote.
The petition comes shortly after the court allowed the singer to hire her own counsel to represent her in the court-mandated arrangement that gave her father and others control of her life in 2008.

In recent statements to the court, Spears railed against her father and the power the legal arrangement has given him to "ruin [her] life."

"I'm here to get rid of my dad and charge him with conservatorship abuse," she said earlier this month.
To read our investigative series on the guardianship industry, "Beyond Britney," go here.
In a separate petition, Spears asked that the court appoint Jason Rubin, a professional fiduciary and forensic accountant, to take her father's place as conservator of her estate. The filing describes the nomination as "an objectively intelligent preference," given his expertise.

"Moreover, Ms. Spears respectfully submits that, given the Court's recognition at the July 14, 2021, hearing that Ms. Spears has sufficient capacity to choose her own legal counsel, she likewise has sufficient capacity to make this nomination," the petition states.
Both matters are to be considered at a Sept. 29 hearing, according to the court records.
The filings came as Judge Brenda Penny issued an order approving Bessemer Trust's request to withdraw as co-conservator of Spears' finances. The company had asked to step down earlier this month as a result of the 39-year-old's explosive comments about her conservatorship.
"Petitioner has heard the Conservatee and respects her wishes," attorneys for the firm wrote in a July 1 filing.

Bessemer Trust, a private firm that manages more than $100 billion in assets, was appointed to manage Spears' estate in November 2020, but it wasn't until late last month that the court filed the paperwork to make it official. The company was never issued papers authorizing it to act as conservator, received no assets, and took no fees prior to its resignation, according to court documents.
Monday's order now leaves Jamie Spears as the sole person in charge of the pop star's finances.
During her first public remarks in court last month, Spears repeatedly requested that the conservatorship end, but since then, no one has filed a petition to end the legal arrangement, which the singer called "abusive."
Rosengart referenced the issue in the petition to remove Spears' father, noting that the fact that the singer has been able to carry on with a successful music career "is antithetical to the notion that she needs to continue indefinitely to be subjected to a conservatorship." However, Rosengart did not make any requests or describe any plans to terminate the conservatorship.
"To be clear, this Petition focuses solely on relief to remedy the most pressing issue facing Ms. Spears: removing Mr. Spears as Conservator of the Estate and replacing him with a licensed professional fiduciary whose presence is not detrimental to Ms. Spears's well-being and, in fact, who recognizes his obligation to act solely in the best interests of the Conservatee," the petition states.
Rosengart did not immediately respond to BuzzFeed News' request for comment.

After Spears told the court on June 23 that she was required to take medication that made her feel drunk and has been prevented from exercising a wide range of innate rights, like riding in her boyfriend's car and getting her IUD removed, her father has tried to shift the blame for her personal care. He has asked the court to investigate the claims Spears made, while his attorney, Vivian Thoreen, questioned the accuracy of the pop star's allegations of abuse, Variety reported.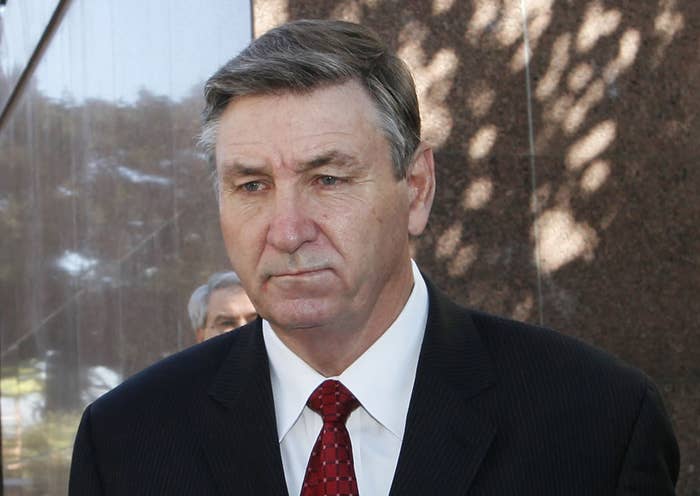 But, regardless of whether Jamie Spears disputes the veracity of his daughter's claims, Rosengart wrote that her testimony "is genuine and makes clear that [his] continued presence as conservator ... is not in her best interests."
Thoreen did not immediately respond to BuzzFeed News' request for comment.
The petition included a declaration of support from Spears' mother, Lynne Spears, who compared the scrutiny that Jamie Spears has held over their daughter to that used for prisoners.
"Mr. Spears has relied on members of [Britney's] household staff, medical aides on site at [her] home, and her own security detail to inform on and report back to him each and every detail of every action that takes place in [her] home and her life," Lynne Spears wrote. "Such scrutiny is exhausting and terrifying, like living in custody."
She said that over the course of the conservatorship the relationship between her daughter and her father "has dwindled to nothing but fear and hatred" because of Jamie Spears' "complete control over her, his mistrust of her, his coercion of her, his 'bartering' with her over what she can and cannot do ... his constant threats, and his decision-making over all aspects of her life."
Lynne Spears added that the physical altercation between Jamie Spears and Britney's children in 2019 "understandably destroyed whatever was left of a relationship between them."
"It is clear to me that James P. Spears is incapable of putting my daughter's interests ahead of his own on both a professional and a personal level and that his being and remaining a conservator of my daughter's estate is not in the best interests of my daughter," she wrote.
The petition also included a declaration from Jodi Montgomery, the current conservator of the singer's personal life, who wrote that both she and Britney Spears' medical team agree that it is in her best interest for her father to step down, saying that the dynamics between the father and daughter "are not psychologically healthy and supportive."
"In my opinion, Mr. Spears removal as Ms. Spears' Conservator is critical to her emotional health and well-being," Montgomery wrote.