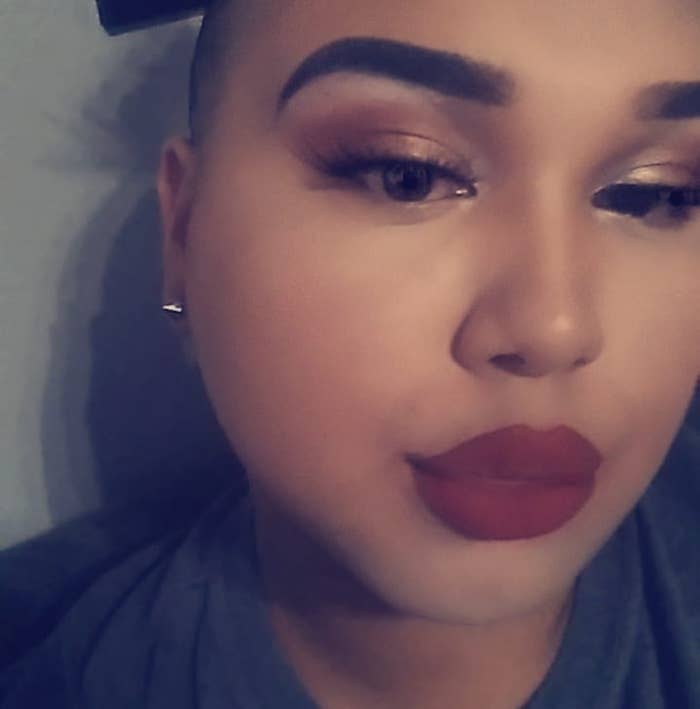 All Bobby Rodriguez wanted to do was go out and have fun with his friends.
But when the 21-year-old got to the door at the Whiskey River nightclub in Corpus Christi, Texas, Wednesday night, he was told he wouldn't be allowed inside because he was wearing makeup.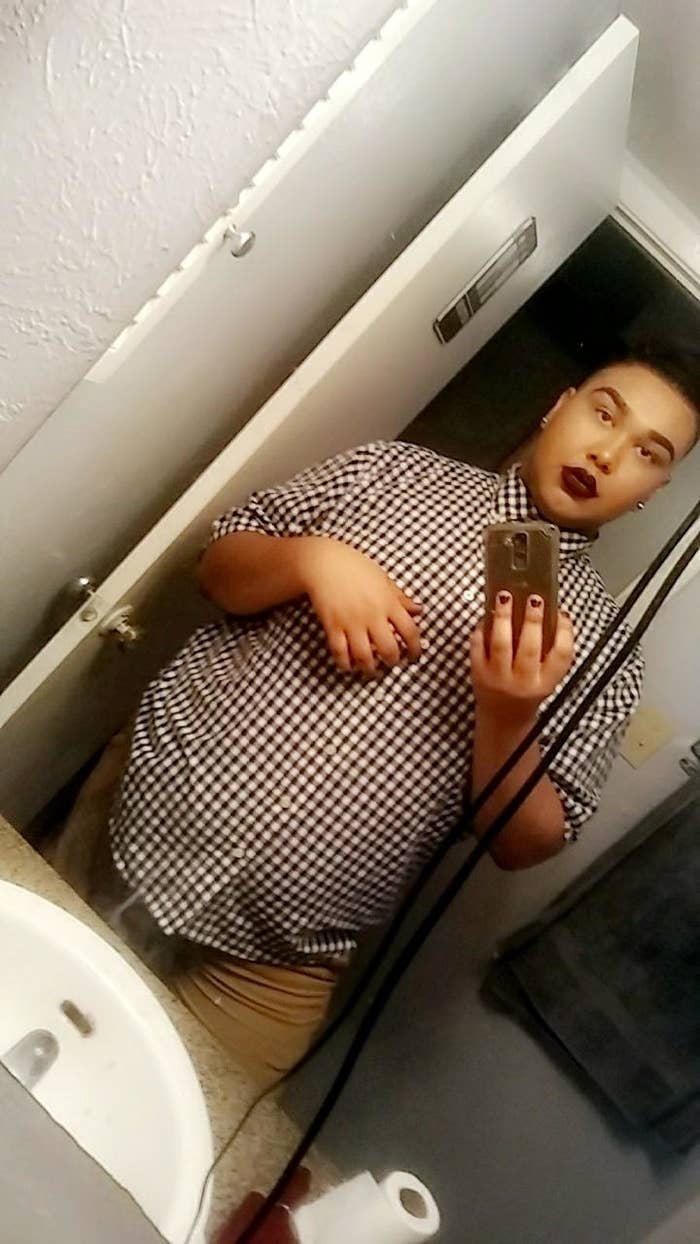 Describing the incident to BuzzFeed News, Rodriguez said the door attendant looked at his ID, and then at his face, and told him, "Unfortunately we can't let you in because you're a male on your ID and you need to be dressed as a male."

"I'm a dude. I know I'm a dude. I just like to put on makeup," Rodriguez said, adding that he always wears makeup when he goes out. "You will not catch me out and about without makeup."
His friends were already inside the bar, Rodriguez said, so he decided to go back to the car to wipe off his lipstick and take off his fake lashes. When he returned without the makeup, he said, the door attendant let him in.
Once inside, Rodriguez put up a Facebook post about the encounter.

"This homophobic security guard at the door told me i couldn't come into whiskey's unless I wiped off my makeup because there is a rule," he wrote. He noted that there were "no signs stating that men need to dress like men and so on for women."
The Whiskey River nightclub did not respond to multiple requests for comment from BuzzFeed News Saturday.

In comments to the Corpus Christi Caller-Times, the club's owner, Angela Blohm, dismissed Rodriguez's story as "just a bunch of frivolous baloney," though she said the bar does have a "gender-appropriate" dress code.
"Whiskey River has a standard dress code that states everyone must dress gender appropriate to the gender stated on their state-issued driver's license," Blohm told the paper. But, she added, "the conversation that was held at the door cannot be verified."
BuzzFeed News could not find any information about a dress code on the Whiskey River website or Facebook page. The Caller-Times reported that there are no signs referencing a dress code visible outside the bar.

And Rodriguez told BuzzFeed News that he had been to the same club before without any issues. A week before the incident, he said, a different door attendant let him in without any comment about his makeup.
"I was there for three hours and [the club] had no problem with it," he said, adding that he would not have been as upset Wednesday if the club had told him about the rule the first time he went. The inconsistency, he said, made him feel discriminated against.
"I wear makeup to every bar and no bar has ever had a problem with me," Rodriguez said. "If you didn't want a dude wearing makeup, why not address it the first time?"
In comments on his Facebook post, people voiced their support for Rodriguez and outrage at the bar. But some also questioned why he went in anyway.

"I'd be more impressed if you would have just left," one person wrote.

But Rodriguez told BuzzFeed News he stayed because his friends were there, adding that he shouldn't have to pick and choose which bars to go to.
"Why do I need to go to a gay bar? Because I'm gay?" he said. "I can't go to a straight bar?"