A Baltimore Police Officer Has Been Indicted On Assault Charges After A Video Of Him Punching A Man Went Viral
Arthur Williams, who resigned from the department Sunday, faces charges of misconduct in office and assault.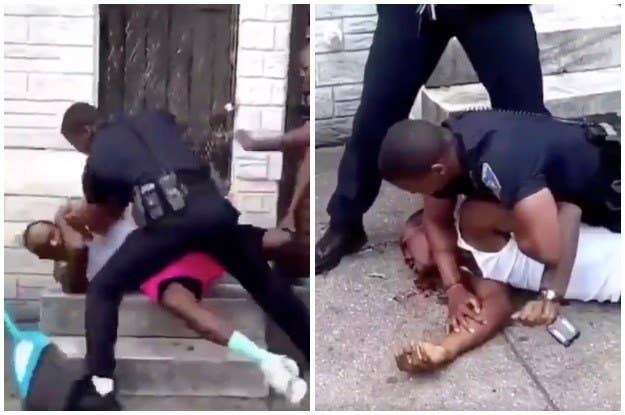 A Baltimore police officer who resigned this week after video footage of him punching and tackling a man went viral has been charged with assault.
Arthur Williams was indicted by a Baltimore grand jury Tuesday, the Baltimore City State's Attorney's Office said in a statement Tuesday. Williams was caught on video, which was tweeted by activist DeRay Mckesson, repeatedly punching a man in the face, tackling him across steps, and pushing him onto the sidewalk, which he pins the man down to as the man bleeds from the face.
Williams was immediately suspended by Interim Police Commissioner Gary Tuggle, who called the video "extremely disturbing." Williams resigned from his position Sunday.
He faces charges of misconduct in office, first-degree assault, and second-degree assault.
"It is important that the community knows there is one standard of justice, no matter your sex, race religion, or occupation," State's Attorney Marilyn Mosby said in the statement. "Police Officers are sworn to protect and serve and when that oath is taken for granted and an abuse of that power is evident, we will hold them accountable to the fullest extent of the law. This is an integral part to rebuilding trust in our criminal justice system."