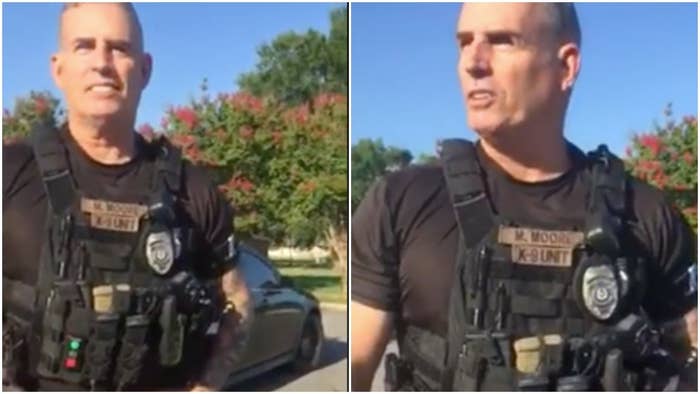 A police officer in Arkansas has been fired after he was recorded last month telling two black men "you don't belong in my city."
Demarcus Bunch, 28, told BuzzFeed News in an interview Thursday that he and his cousin were driving to an apartment complex they grew up at in England, Arkansas, on July 21 to film a music video with some friends when they noticed the officer following them.
When they arrived at the complex, the officer was still behind them, so the two cousins decided to let him know "[they're] not causing any problems or anything like that," said Bunch, who posted a video of the incident on Facebook Tuesday.
In the video, Bunch's cousin Shannon Scribner walks up to the officer, shakes his hand, introduces himself, and tells the officer, who introduces himself as Mike Moore, that they're trying to make a video.
Bunch, who is recording the video, tells Moore they are nephews of Dale Scribner, an officer with the England Police Department.
"I thought that might lighten the situation a little bit," Bunch told BuzzFeed News.
"We just noticed you've been following us everywhere," Bunch tells Moore.
Moore responds, "You know why? Because you don't belong in my city."
"We're from here," Bunch responds.
Moore continues talking, saying that he knows "who [his] people are" and "who belongs here and who doesn't."
"We've got gang wars going on," Moore says. "We've got all kinds of stuff and I come from the big city where this stuff is small."
He adds later, "I have never seen you here before and I know almost everybody here."
Bunch, who now lives in Conway, said he reported the incident to England Police Chief Danna Powell on July 23 and was told the department would investigate.
After not hearing anything for two weeks, Bunch shared the video on social media.
The next day, Powell announced in a one-sentence statement that Moore had been fired.
"Honestly, I feel like it was just done because the video was out," Bunch said, adding that he personally showed Powell the video before posting it publicly. "I don't think it was a genuine decision."
Powell did not immediately respond to requests for comment.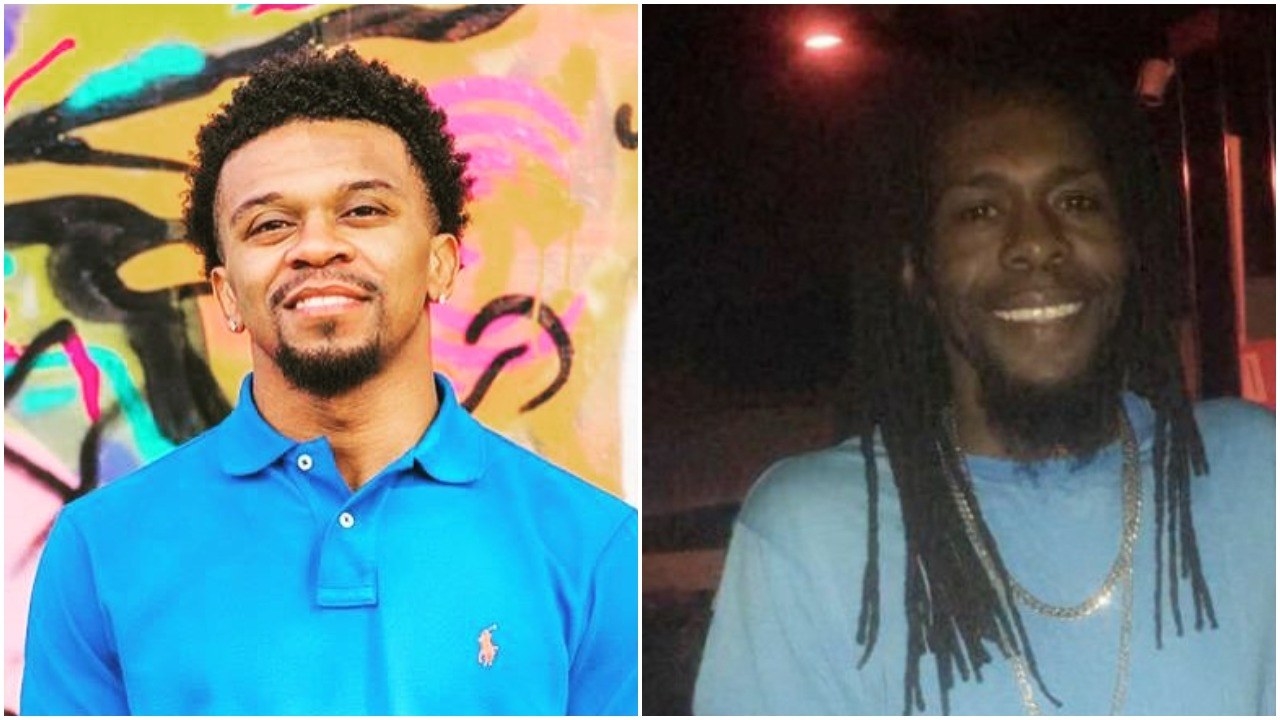 Bunch said he was shocked the confrontation happened in his hometown, a small community of almost 3,000 people where "everybody knows everybody."
"I never thought that I would go there and feel feared or feel like a target," Bunch said. "It's always been peace and love there with everyone."
He added that he decided to record the interaction with Moore because, he said, "With everything going on in today's world, I could have easily become a statistic."