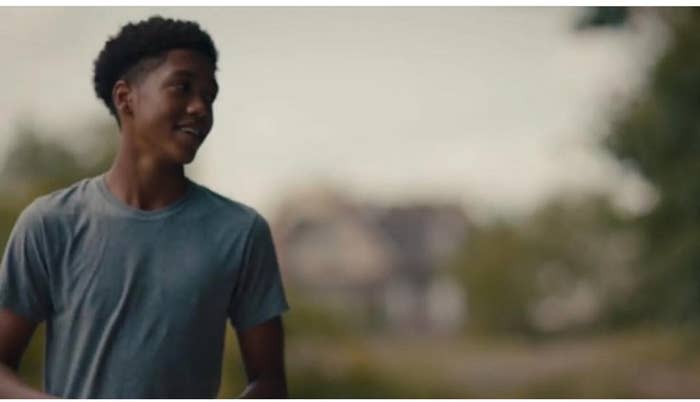 An unarmed 17-year-old boy was shot and killed by an East Pittsburgh police officer Tuesday night while he attempted to run away during a traffic stop, authorities said.
The 17-year-old, identified as Antwon Rose, was shot three times after he "bolted" from a vehicle on foot during the stop, according to the Allegheny County Police Department, which is investigating the shooting.
Rose was pronounced dead at a local hospital at 9:19 p.m., the department said in a statement.
The officer who opened fire has been placed on administrative leave, Allegheny County Police Superintendent Coleman J. McDonough said Wednesday.
A video posted on Facebook shows two men exit the rear door of the vehicle and run away from the street. Three gunshots are heard and the two men fall or dive behind a residential building.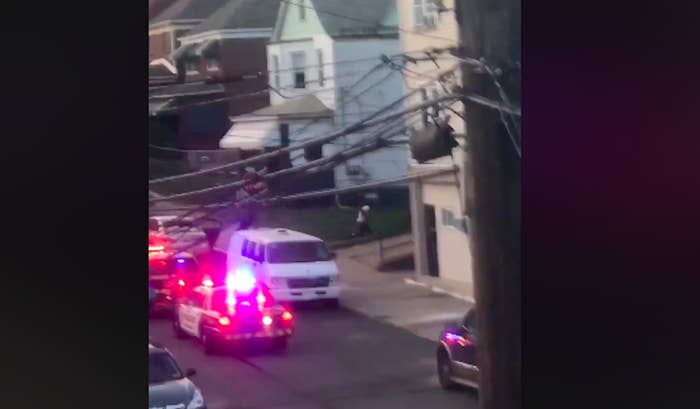 "Why are they shooting at him?" the person recording the video says. "Why are they shooting? All they did was run and they're shooting at them."

Authorities said the officer-involved shooting in East Pittsburgh was connected to an earlier shooting in a neighboring borough.
Police received reports of shots fired at 8:27 p.m. in North Braddock and found a 22-year-old man wounded by gunfire. The man was transported to a local hospital, treated for an abdominal wound, and released.

Witnesses to that shooting provided a suspect vehicle description, which was then broadcasted to officers in the area and in surrounding municipalities, officials said.
The East Pittsburgh officer spotted the vehicle, a silver Chevy Cruze, and conducted a traffic stop. The officer then ordered the driver to exit the vehicle and directed him to the ground.
That's when Rose and another passenger, who has not yet been located, fled the vehicle and the shooting occurred.
McDonough said the investigation has revealed that the victim in the first shooting exchanged gunfire with someone in the suspect vehicle as it drove by.
Two firearms were discovered on the floor of the car that Rose fled from. McDonough would not say if Rose was the shooter in the first incident.

"We're not at liberty at this point to give you that," he told reporters, adding that the vehicle was damaged by the return gunfire from the first victim. "I'm very confident that that was the vehicle in the shooting."

McDonough said the driver of the vehicle was detained and released after questioning Tuesday night.
"At the time, we did not feel that charging was called for," he said.
Allegheny County police had not yet interviewed the East Pittsburgh officer as of Wednesday afternoon, McDonough said.

KDKA-TV reported that the officer had only been on the job for three weeks and was officially sworn in just hours before fatally shooting Rose.

The East Pittsburgh Police Department did not immediately respond to a request for comment.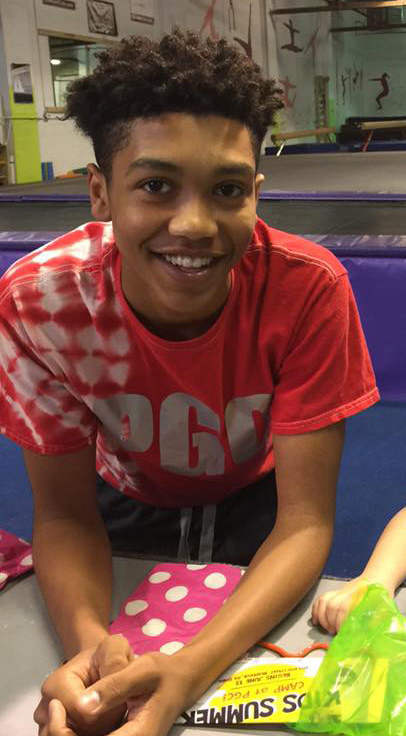 But Attorney S. Lee Merritt said in a statement on behalf of Rose's family, "It is difficult to find justification in the shooting of 17-year-old rising senior high school student Antwon Rose II."
"From all accounts, he was a generous, hard working and highly promising student," he added.
Reports that Rose was involved in the earlier shooting "are unsubstantiated," Merritt said, adding that he was unarmed and "posed no immediate threat to anyone" when he was shot to death.
"These facts, without more, simply leave very little room to justify the use of deadly force by this officer," Merritt said.
Rose was a high school student in the Woodland Hills School District in North Braddock, which in a statement urged communities to "call a ceasefire to end this gun violence."
Wednesday evening, demonstrators also gathered for an impromptu rally in support of the Rose family and to protest police violence.
The teenager had been volunteering at Free Store 15104, a nonprofit in Braddock, each summer since 2015, according to the Pittsburgh Post-Gazette.
The nonprofit's founder, Gisele Fetterman, told the newspaper that Rose was "a really lovely, gentle kid."
"His mom is amazing. All the kids loved him. Just a fine person. Bubbly. Funny. Goofy. Just really special," Fetterman said.

Rose was also a youth volunteer for Duquesne Mayor Nickole Nesby, who described him as well-mannered and very smart teenager who liked playing basketball.
"Antwon was a beautiful young man who could aspire to be anything," Nesby told BuzzFeed News. "A lawyer, a doctor, a dentist, a judge. We'll never know because his life was taken away."
Nesby said the reports that he may have been involved in an earlier shooting before he was killed did not "fit his profile."
"That does not fit the young man that I know," she said.