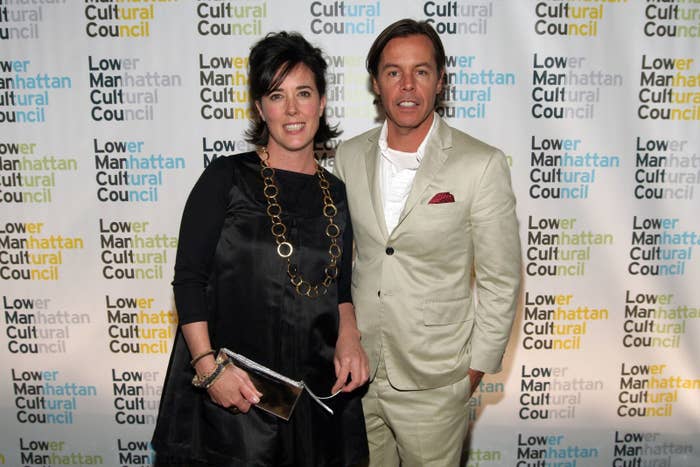 The husband of fashion designer Kate Spade said his wife was actively seeking treatment for depression before she reportedly killed herself.
In a statement to the New York Times on Wednesday, Andy Spade addressed his wife's mental health and refuted claims by her sister that she was self-medicating with alcohol. She was found dead inside her New York apartment Tuesday.
Her sister, Reta Brosnahan Saffo, told BuzzFeed News and other media outlets that the 55-year-old fashion designer had bipolar disorder and was self-medicating with alcohol.
But Andy Spade wrote that his wife had depression and anxiety for many years and "was actively seeking help and working closely with her doctors to treat her disease, one that takes far too many lives."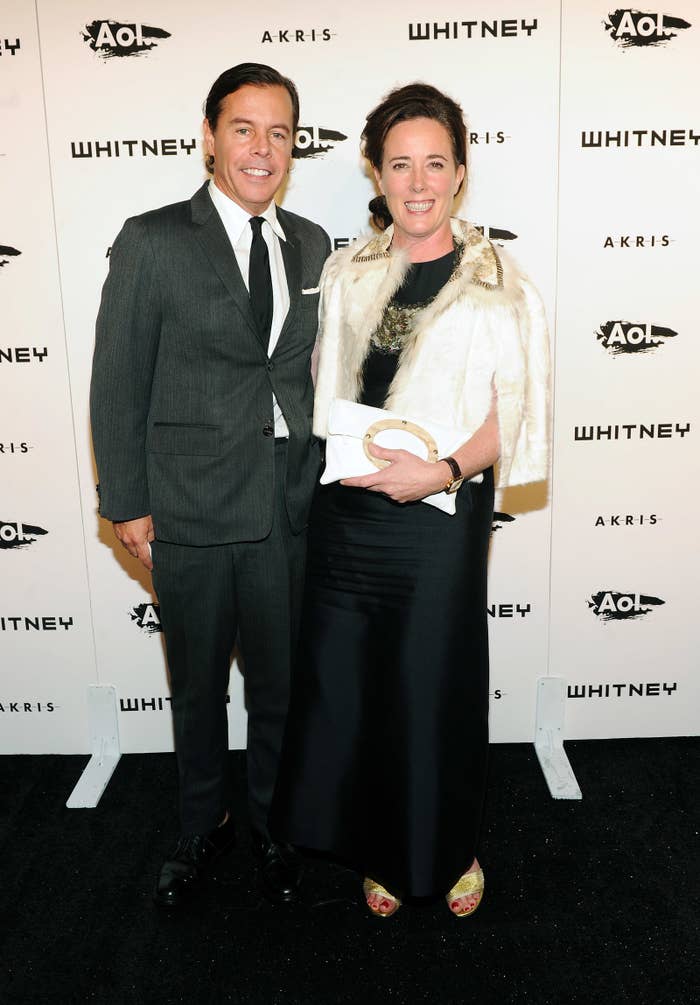 The couple married in 1994 and were business partners in the Kate Spade brand and Frances Valentine, a newer fashion company named after their daughter and only child, Frances Beatrix Valentine Spade.
Andy Spade said he and Kate had been living apart "but within a few blocks of each other" for 10 months and that their daughter was living with both of them. He said they were not legally separated and had no plans to divorce.
"We were best friends trying to work through our problems in the best way we knew how," he said in the statement. "We were together for 35 years. We loved each other very much and simply needed a break."
Andy Spade described his wife as "the most beautiful woman in the world" and added: "She was the kindest person I've ever known and my best friend for 35 years."

"We were in touch with her the night before and she sounded happy. There was no indication and no warning that she would do this," Andy Spade said. "It was a complete shock. And it clearly wasn't her. There were personal demons she was battling."
Over the last five years, Kate Spade was "actively seeking help for depression and anxiety," Andy Spade said, adding that she was regularly seeing a doctor and took medication for both illnesses.
"There was no substance or alcohol abuse. There were no business problems," he said. "We loved creating our businesses together."
The National Suicide Prevention Lifeline is 1-800-273-8255. Other international suicide helplines can be found at befrienders.org.