Andrea Constand, the woman whose testimony about how Bill Cosby drugged and raped her in 2004 led to his conviction, says she's proud to be part of #MeToo.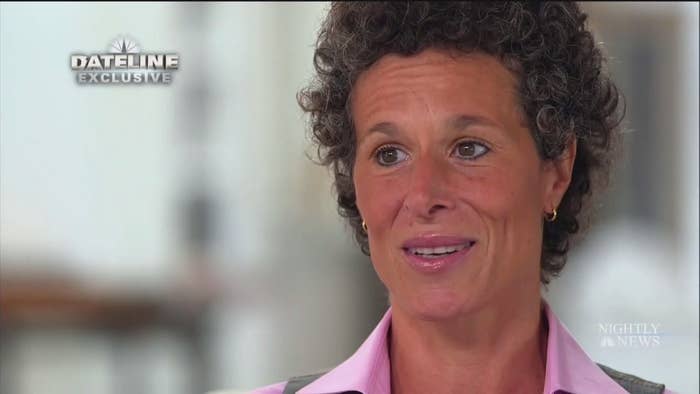 In an interview with NBC News' Kate Snow that aired on Dateline Friday, Constand spoke publicly for the first time about the night the comedian raped her at his Pennsylvania home, saying that she is all in with the movement against sexual harassment.

"We will hold people accountable. We will teach consent. This is just getting started," Constand said during the interview. "I'm glad to be a part of where it's going and the future of #MeToo, Time's Up."
"So yeah, I'm in. I'm in," she added.
Constand met Cosby while she was working as a Temple University women's basketball administrator. He was an alumnus of the school and for months had acted as her mentor when he invited her to his home to discuss her career plans.

It was there, she testified in court, that Cosby offered her three blue pills to relax and then helped her to a couch and assaulted her.
"I was in and out of consciousness," Constand told Snow. "I was crying out inside in my throat in my mind for this to stop and I couldn't do anything."
A jury was unable to reach a verdict in the case against Cosby last year, but on April 26, during a second criminal trial, the comedian was convicted on three counts of sexual assault.

Cosby, who never denied having sexual contact with Constand but insisted that it was consensual, faces a maximum of 30 years in prison.
Constand is one of more than 60 women who have accused Cosby of sexual assault. Her case was the only one that went to trial as most of the other accusations were too old to prosecute.
"I never set out to bring down anybody," Constand said. "And I haven't necessarily because I'm not alone. This is a collective consciousness. And so I would rather say we brought down Bill Cosby, but I just had the shoes on."