Karen McDougal, a former Playboy model who is suing the owner of the National Enquirer to be released from an agreement to not discuss her alleged affair with Donald Trump, says the business mogul tried to pay her after their first sexual encounter.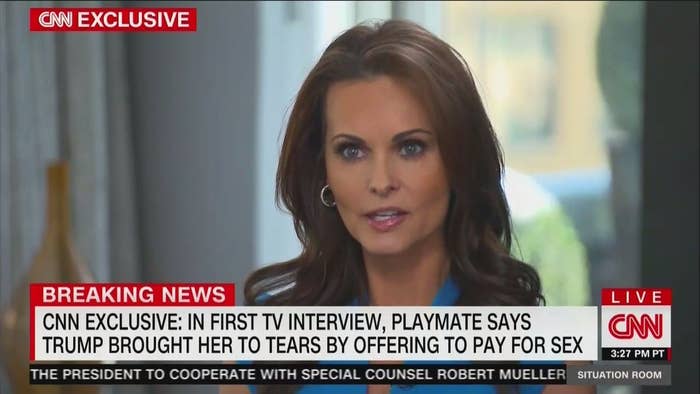 In an interview with CNN's Anderson Cooper that aired on Thursday, McDougal said she had a 10-month affair with Trump, and is suing to be released from a 2016 agreement to stay silent in exchange for a payout from American Media Inc. (AMI).
"After we had been intimate, he tried to pay me and I actually did not take that," she told Cooper.
"I just had this look, I just— I don't even know how to describe the look on my face. It must have been so sad, because I never have been offered money like that, number one, and number two, does he think I'm in this for money, and that's why I'm here tonight? Or is this a normal thing? I don't know," she added. "But I looked at him and said, 'That's not me. I'm not that kind of girl.' And he looked at me and said, 'Oh,' and he said, 'You're really special.' And I said thank you.
"So I left, and I got into the car...and started crying. I was really sad. It really hurt me, but I went back."
McDougal added that she cried during the car ride home.
"I got home and I was crying a lot," she said. "I felt terrible about myself."
The White House on Thursday did not respond to a request for comment.
According to McDougal's lawsuit, AMI, which owns the National Enquirer and Us Weekly, paid her $150,000 in 2016 for the rights to her story about her alleged affair. However, she alleges it was actually a ploy orchestrated by Trump's personal lawyer to kill the story under the guise of buying the exclusive rights, effectively silencing her.
During the interview, Cooper asked McDougal if there was anything she wanted to say to First Lady Melania Trump, who gave birth to their son Barron just a few months before the alleged affair began.
"What can you say except, I'm sorry? I'm sorry," McDougal said, holding back tears. "I wouldn't want it done to me. I'm sorry."
Over the course of the alleged affair, which McDougal said ended in April 2007, the pair would see each other in Los Angeles and New York, as well as in Lake Tahoe.
Trump and McDougal were together at least five times a month, she said, noting that she wrote his initials in her journal indicating when she was with him.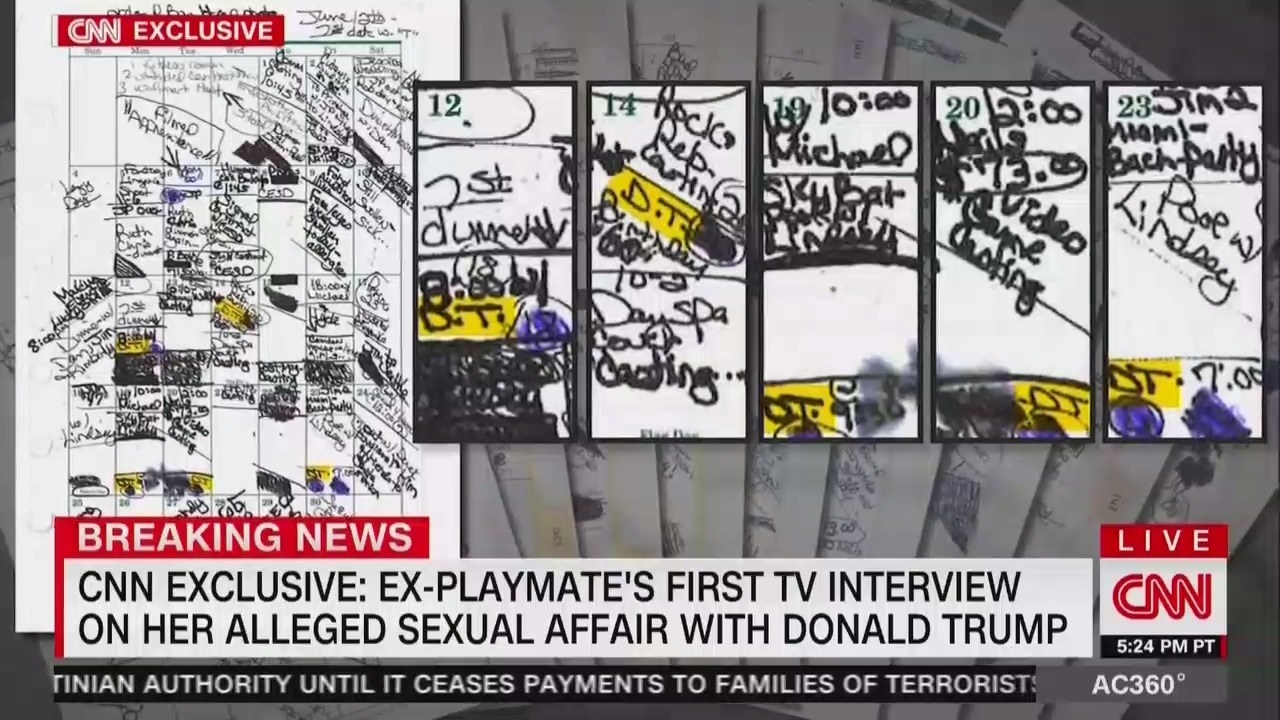 "We spent a lot of time together," McDougal said.
She added that they had unprotected sex dozens of times.
"We talked about it right beforehand," McDougal said, referring to their first sexual encounter. "He was starting to and then he was like, 'I don't like these things.'"
McDougal said she met Trump's family and he would sometimes compare her to his daughter Ivanka.
"He said I was beautiful like her," she told Cooper. "I heard a lot about her."
McDougal said she first met Melania at a Celebrity Apprentice party at the Playboy Mansion.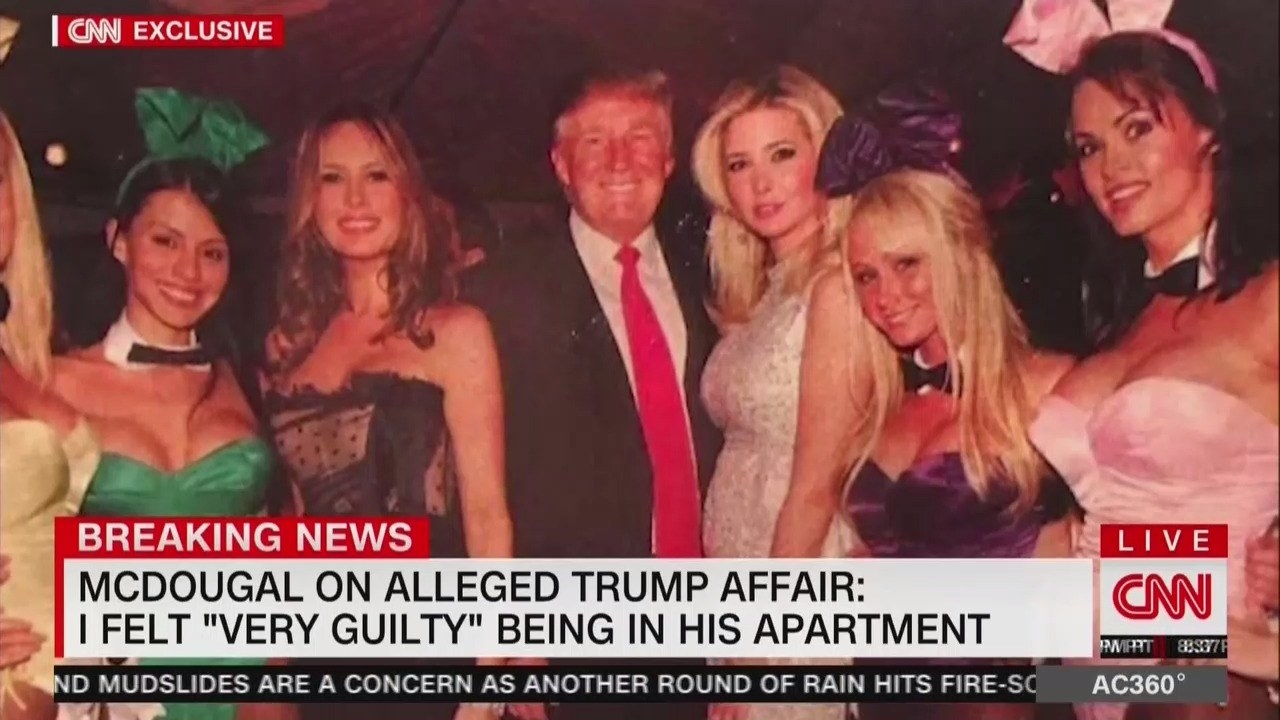 When asked about criticism that she is speaking out for money or to damage Trump, McDougal insisted that was not the case. Instead, she wanted to control her story.