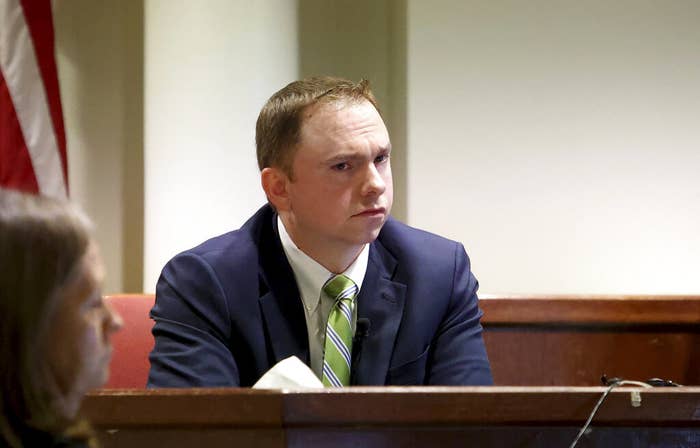 The former Fort Worth police officer who shot and killed 28-year-old Atatiana Jefferson while she was playing video games with her nephew has been sentenced to 11 years and 10 months in prison.
The sentence, which was delivered on Tuesday afternoon by a jury, came after almost two full days of deliberations and just several days after the same jurors found Aaron Dean guilty of manslaughter — but not murder — for fatally shooting Jefferson in the Oct. 12, 2019, incident.
In Texas, defendants can elect to have a jury determine their sentence instead of a judge. Dean faced a sentence between 2 and 20 years in prison for his manslaughter conviction.
The prosecution had asked the jurors to give the former officer the maximum sentence of 20 years, while Dean's defense asked the jury to sentence him to probation instead of time behind bars.
The 38-year-old former police officer had pleaded not guilty.
Dean fatally shot Jefferson when he was responding to a call from a neighbor who had asked for someone to check on Jefferson's house after spotting the door open. At the time, Jefferson was playing video games with her 8-year-old nephew, and they heard what they thought was a prowler near their window, according to the family's attorney, S. Lee Merritt.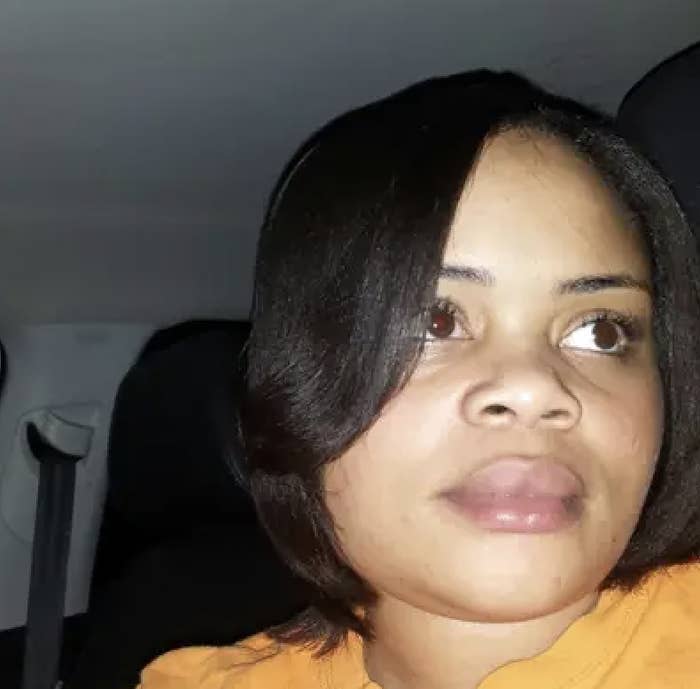 Body camera footage showed police walking around the property in the dark. Dean, who is white, saw a person through the window and fired one gunshot, killing Jefferson, who is a Black woman, police said shortly after the shooting occurred. The video showed Dean yelling, "Put your hands up, show me your hands," then firing his gun. The entire exchange lasted less than four seconds.
Dean resigned from the department two days after the shooting; just hours after his resignation, he was arrested and later released on bond. He was ultimately indicted on murder charges, but the jury in his criminal trial was given the option to find him guilty of manslaughter instead of murder in their deliberations.
During the trial, which began in November of this year, the 12-person jury, which included no Black individuals, heard from witnesses, experts, and members of Jefferson's family, including her nephew Zion Carr, now 11, who watched her die.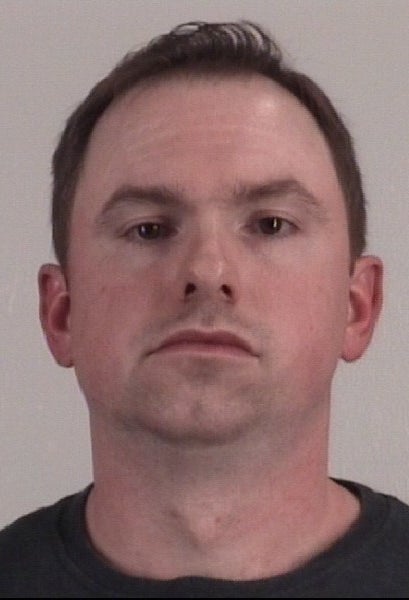 On Friday, one day after the jury convicted Dean of manslaughter, the jurors heard from several character witnesses during the punishment phase before deciding on Dean's sentence.
The first of the four character witnesses called on by the prosecution was psychologist Kyle Clayton, who had done Dean's pre-employment evaluation before being hired by the Fort Worth Police.
Clayton testified that Dean was "not psychologically suitable to serve as a police officer" because of his "narcissistic personality style that would inhibit his judgment, decision making, interpersonal abilities and would make him more likely to engage in behaviors that would put himself and others at risk."
Clayton added that Dean exhibited "domineering, over-controlling" personality traits.
Despite this, Dean's lawyers said that the panel of three psychologists who evaluated Dean at the time unanimously decided that he was fit to be an officer. Hence, he was able to join the force.
The second person was Elizabeth Turner, who said she met Dean at the University of Texas at Arlington. Turner testified that on Nov. 18, 2004, Dean approached her at one of the college libraries.
"Aaron Dean came up from behind me and wrapped his arms around my torso and whispered, 'Do you know how great you are?'" Turner testified, adding that he touched her breast inappropriately and made advances toward her, which resulted in Dean being cited for assault.
Turner testified that he made her feel uncomfortable and that she and Dean had never been romantically involved. She also said on the stand that Dean did apologize to her afterward.
Jefferson's brother, Adarius Carr, also took the stand on Friday morning. He spoke of his late sister, Atatiana, and how she had wanted to become a doctor.
When asked how he found out that Jefferson had been shot, he said he received a phone call from his older sister.
"She just told me up front, 'I don't know how to tell you this, but Tay [Atatiana] is gone,'" Adarius said.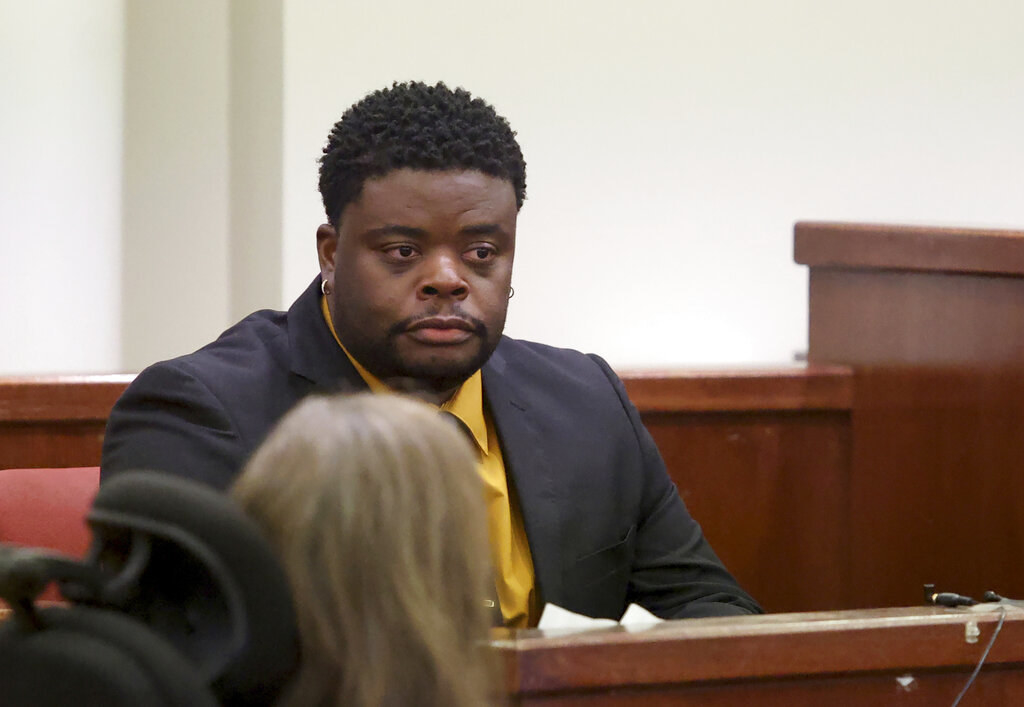 Jefferson's sister, Ashley Carr, also took the stand on Friday and spoke of Jefferson and their nephew, Zion, who witnessed the shooting.
Ashley told the jury that her nephew has had to seek counseling since the shooting.
"Sometimes he wakes up frightened, sometimes he wakes up crying ... uncontrollably crying," Ashley said.
Dean's defense called upon seven character witnesses on Friday before the jury decided on Dean's punishment.
Among the character witnesses were two people who knew Dean from church, one of whom described Dean as "dependable, upright, noble"; an active Fort Worth police officer who had worked with Dean; members of Dean's family; and a senior court officer who explained and outlined the punishment of probation. (Though Dean faced possible prison time, the jury also had the option to sentence him to probation.)
Dean's mother, Donna, told the jurors that her son left his career in engineering to become a police officer because he "wanted to make a difference in people's lives" and wanted "to help people."
When Dean's guilty verdict was announced last week, some of Jefferson's supporters felt that finding Dean guilty of manslaughter was not enough.
Immediately following the announcement, someone was heard repeatedly screaming, "It was murder!" in the courthouse.
"He's still convicted of a crime, which is major in Tarrant County," Fort Worth pastor Michael Bell told KXAS-TV at the courthouse. "But he has not, he should have been found guilty of murder, and there's no reason for him not to be found guilty."