Responding to Spacey's statement, Quinto wrote that Spacey came out as gay not as a "point of pride," but as a "calculated manipulation to deflect attention from the very serious accusation that he attempted to molest" a 14-year-old.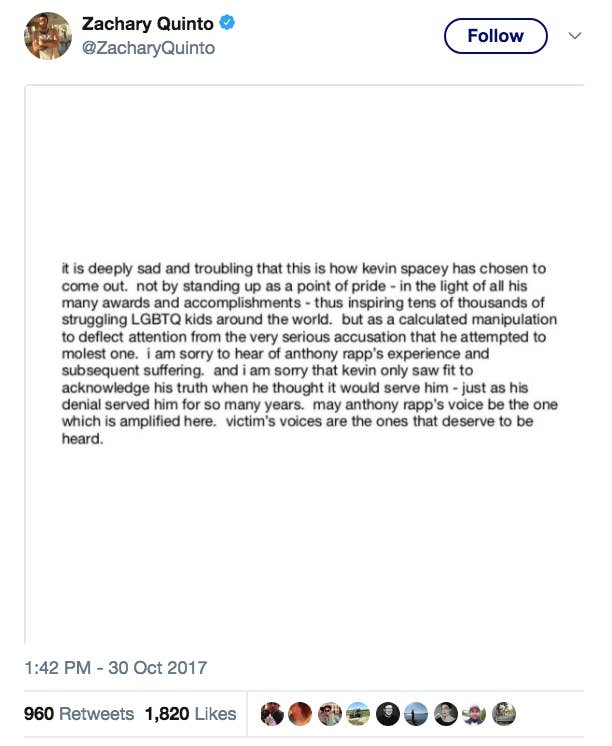 "I am sorry that Kevin only saw fit to acknowledge his truth when he thought it would serve him," Quinto added. "Just as denial served him for so many years."
Several other LGBT celebrities have spoken out against Spacey's actions on social media and in statements provided to journalists.