The two activists were married Tuesday at St. Louis City Hall — months after meeting while demonstrating in Ferguson.
Both Templeton and Ferrell are prominently involved in Millenial Activists United, a youth-led organization that focuses on "educating and empowering" communities.
They were also both active in the months of protesting following the death of Michael Brown in August.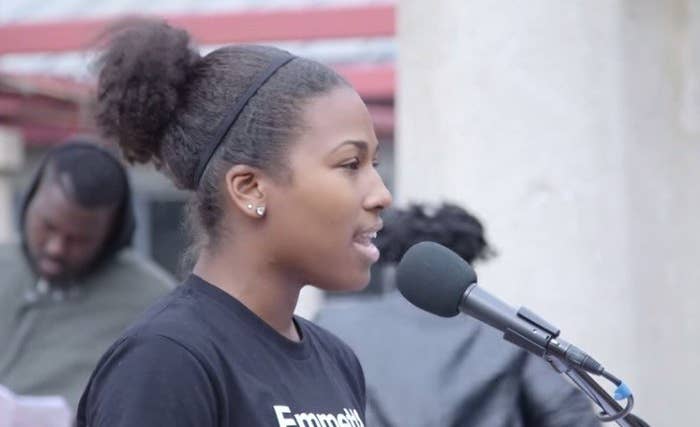 The couple shared their wedding news via their Twitter accounts:
A few close friends were in attendance, as well as St. Louis City Counselor Winston Calvert.
Images of the ring, ceremony, and celebration were also shared over Twitter.