Over the weekend, Twitter came under fire after users noticed that the platform had begun to block certain photo, video, and news results from its search function, including the word "bisexual".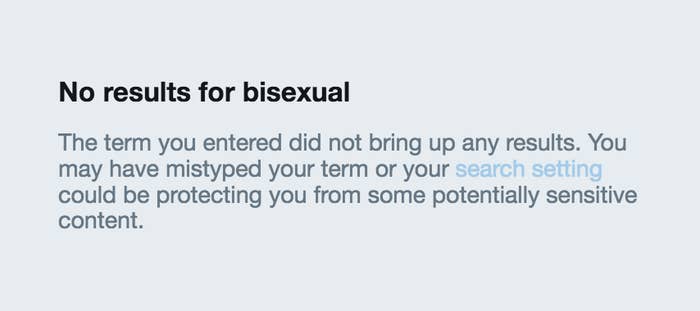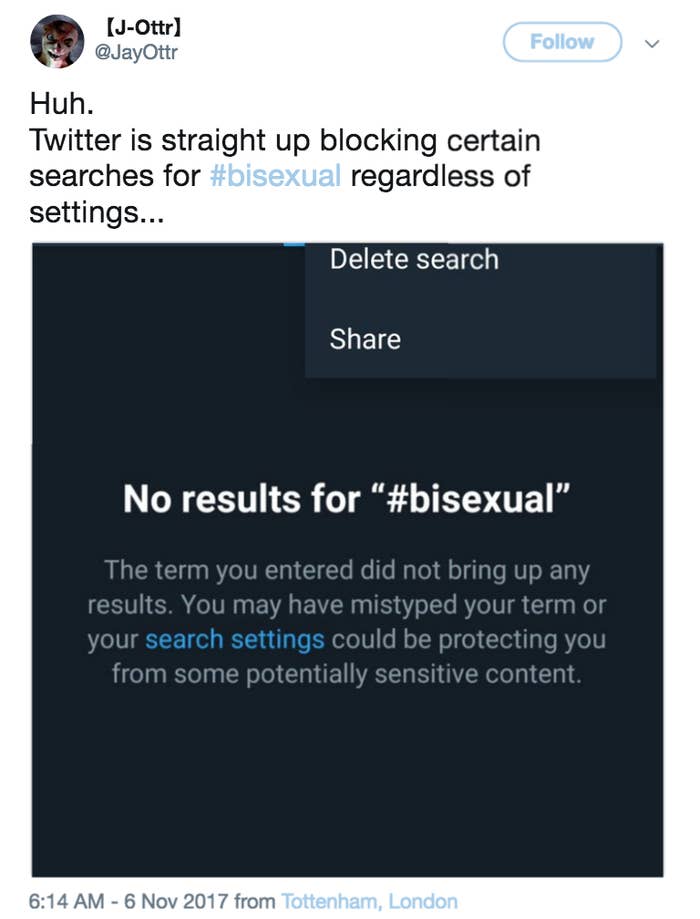 On Sunday evening, Twitter cited an error on their end for the blocking of certain search terms and explained that they were "working quickly" to resolve it. As of Monday afternoon, the issue has yet to be resolved.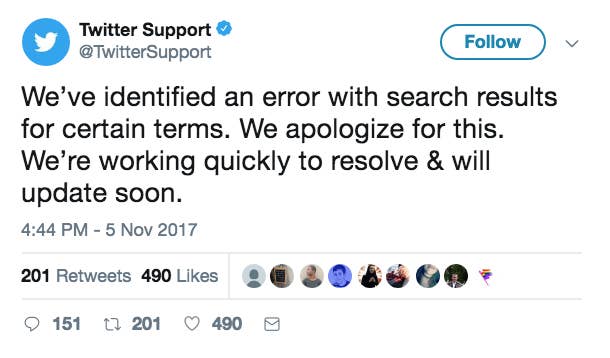 People quickly took to Twitter to voice their outrage at the apparent error and the effect it might have on a community that already struggles with erasure.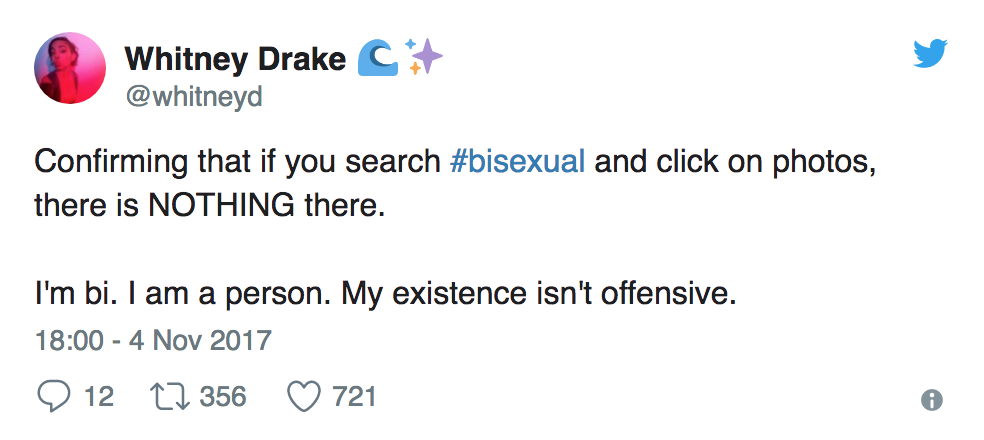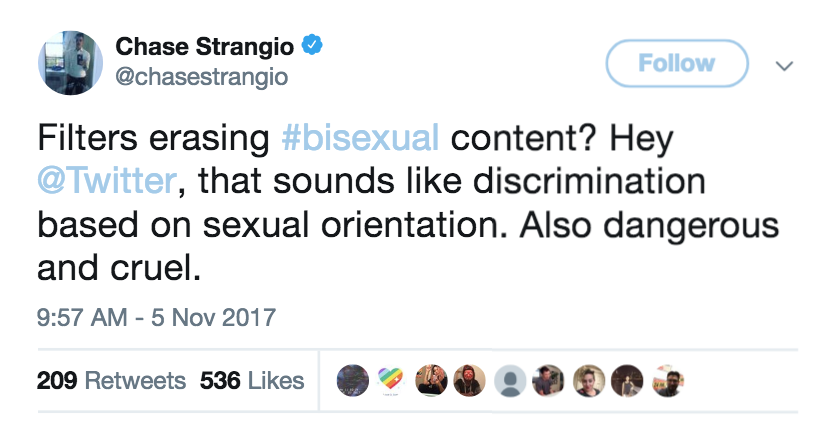 Some questioned whether the error was "premeditated".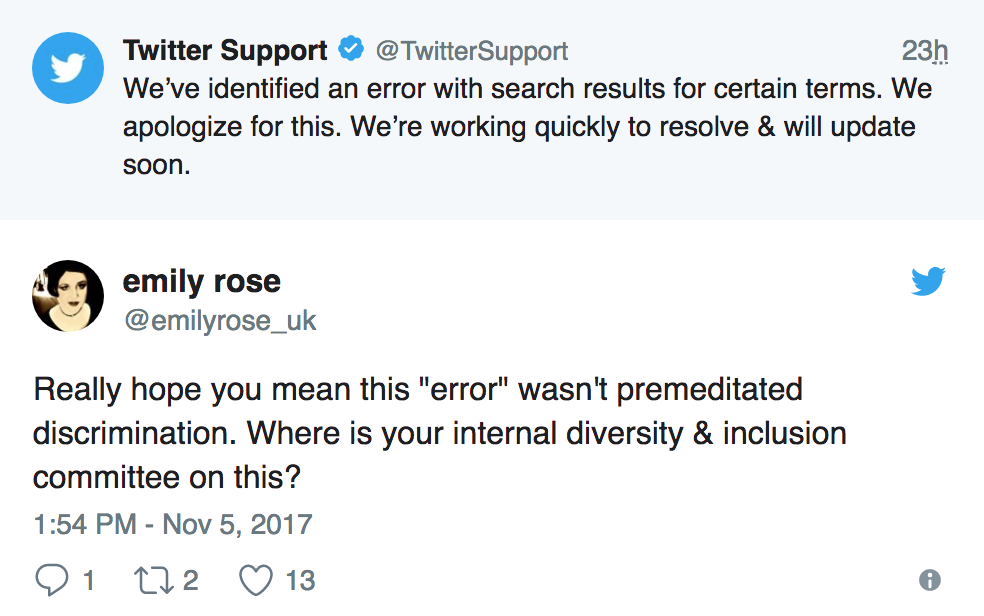 And many criticized Twitter for blocking a term like "bisexual" while other offensive tweets and search terms remained visible.