This past weekend, Julissa Emile, a 19-year-old student at Wheelock College in Boston, attended a collegiate poetry slam competition in Chicago with her school's slam team.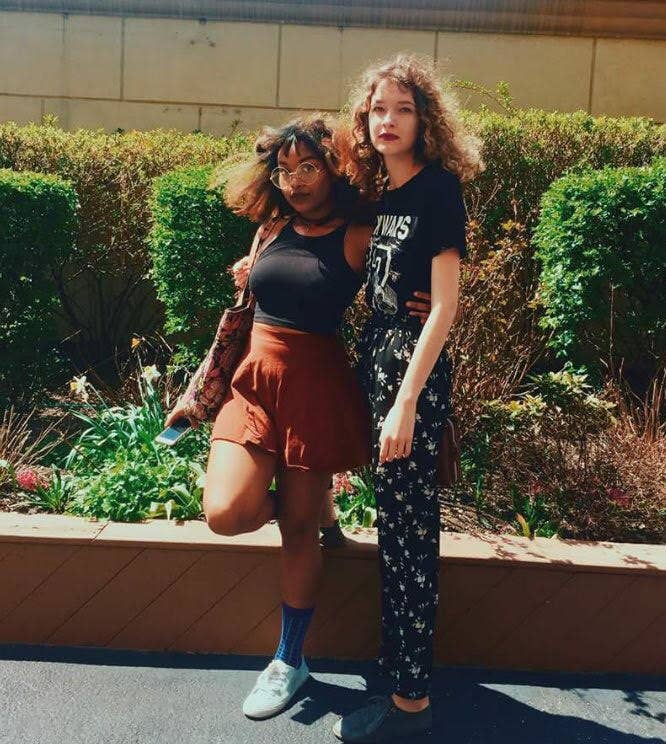 During some downtime from the competition, Emile and a few friends gathered in a gender-neutral restroom to take some selfies. She shared a series of the photos on Twitter, and the tweet spread like fire in the following days.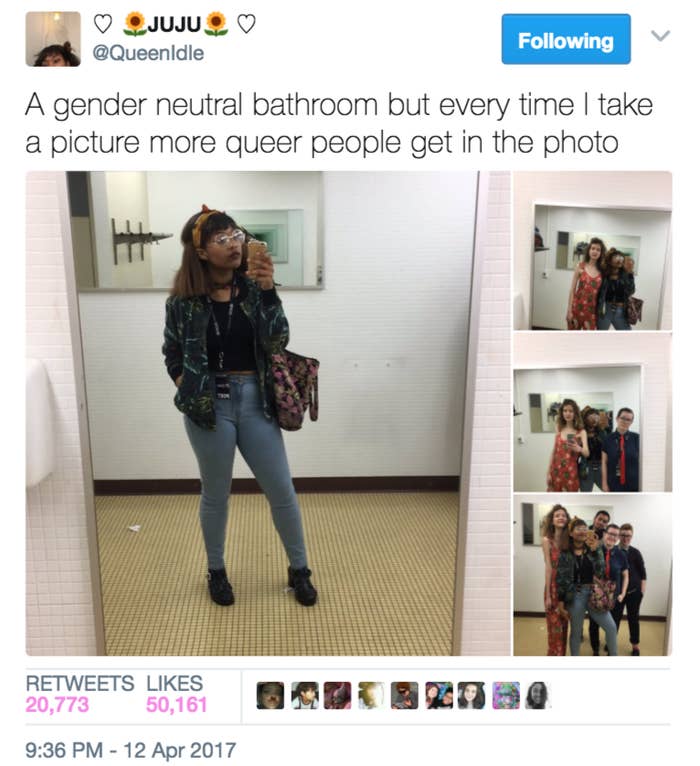 The four photos feature Emile — striking nearly the same pose in each frame — but in each selfie, one additional person appears beside her.
"I was just taking selfies in this amazing bathroom and then my friend Madaline joined me, and then Ellie and Jeffry came in," Emile told BuzzFeed News of the impromptu photo shoot.
The combination of the selfies and the caption clearly spoke to people. The tweet, which is based on a popular meme, reached over 20,000 retweets by Monday morning.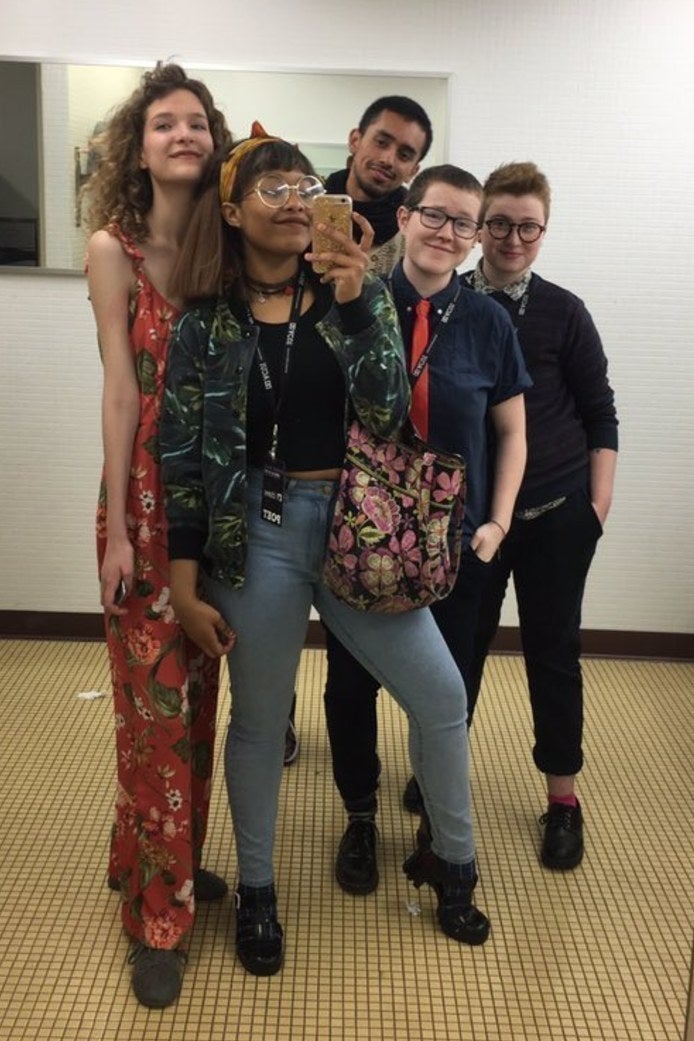 According to Emile, all the students in the photo do identify as queer.
"Personally, I think gender-neutral bathrooms are a necessity," she said. "Everyone deserves the right to exist in a public space."
The bathroom was located inside a university building at the University of Illinois at Chicago, where the slam competition was being hosted.
For many, the tweet was possibly "the purest thing" they'd ever seen — and they couldn't help but get emotional.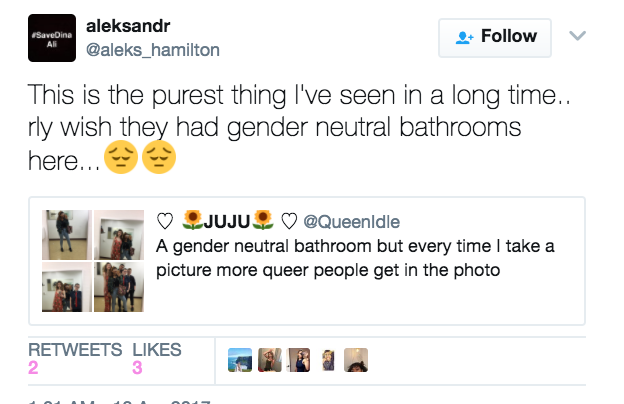 "All of these people are free to be who they are and I'm just so happy for them," one person tweeted in response to the photoset.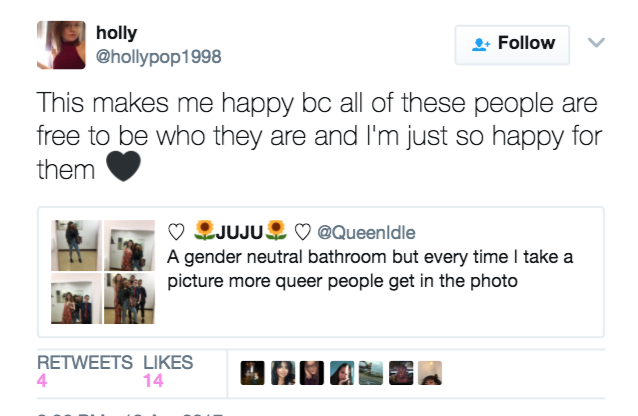 These selfies were clearly a concept many people could get behind.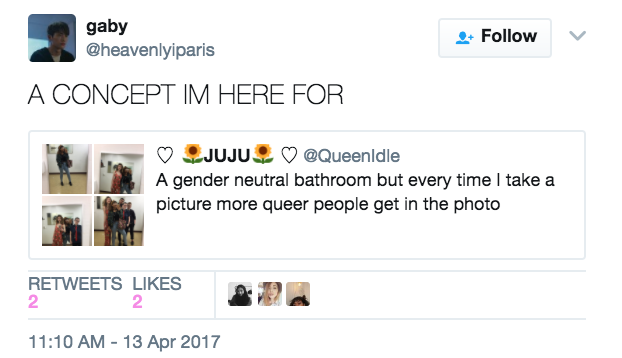 "I never really expect my tweets to blow up, but they do so often now that I'm not really surprised," said the student, who currently has over 20,000 followers on Twitter. She shared many of the responses to her viral tweet on her own feed.
A few people even joined in by sending their own bathroom selfies.
And Emile even re-created the photo with another poetry slam team towards the end of the weekend.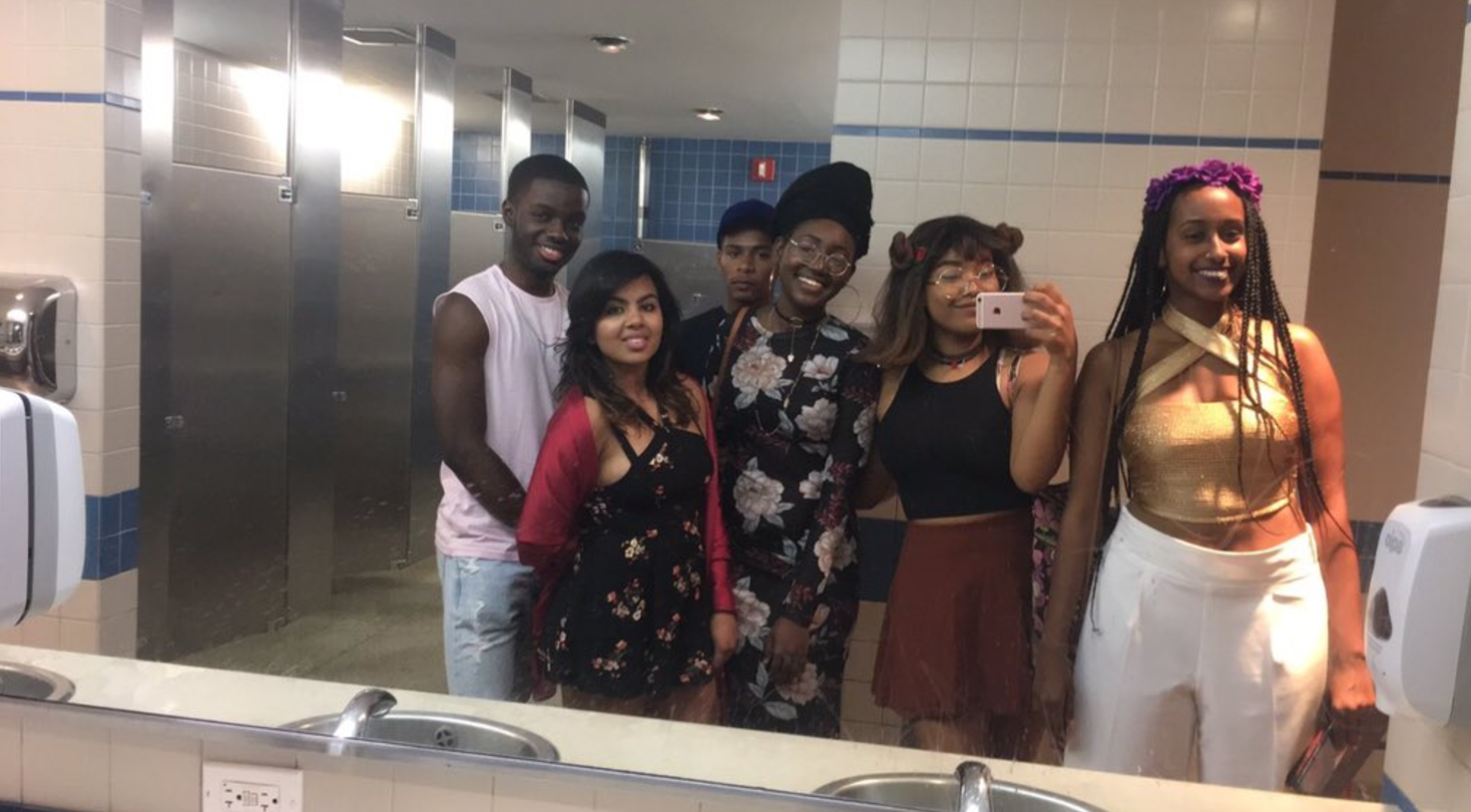 But some responses to the tweet were not positive. "So many people said so many homophobic, transphobic, and racist things to us," she said. "Why? People literally have gender-neutral bathrooms in their own homes. What's the big deal?"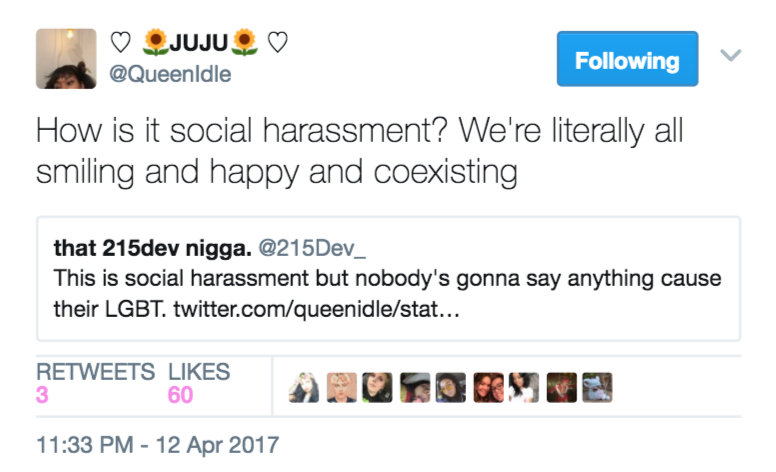 Emile hopes that people who see her tweet remember that it is "absolutely possible" for people to coexist without violence, "especially in a situation that's so simple as just going to the bathroom."