Grace Baldridge, 27, recently got married and spent some time honeymooning in Hawaii with her new wife, Elizabeth. But while the couple was off celebrating their nuptials, a photoset Baldridge had absentmindedly tweeted just before leaving went viral.
The first image shows Baldridge as a high school student at prom, surrounded by her three best friends. The accompanying photo shows her surrounded by the same friends — this time at her own wedding as her bridesmaids.
She captioned the tweet to her former self, writing, "I know you're afraid to come out to your friends now. But don't worry. They're gonna be your bridesmaids one day." By the time she checked her phone, the tweet had been liked more than 40,000 times.
"As is the case for many, coming out was a process for me. However, their acceptance was never a process, it was immediate. Even when I couldn't express what was going on, they were always patient and supportive."
Many Twitter users commented on the photos, voicing their emotional responses to the genuine message.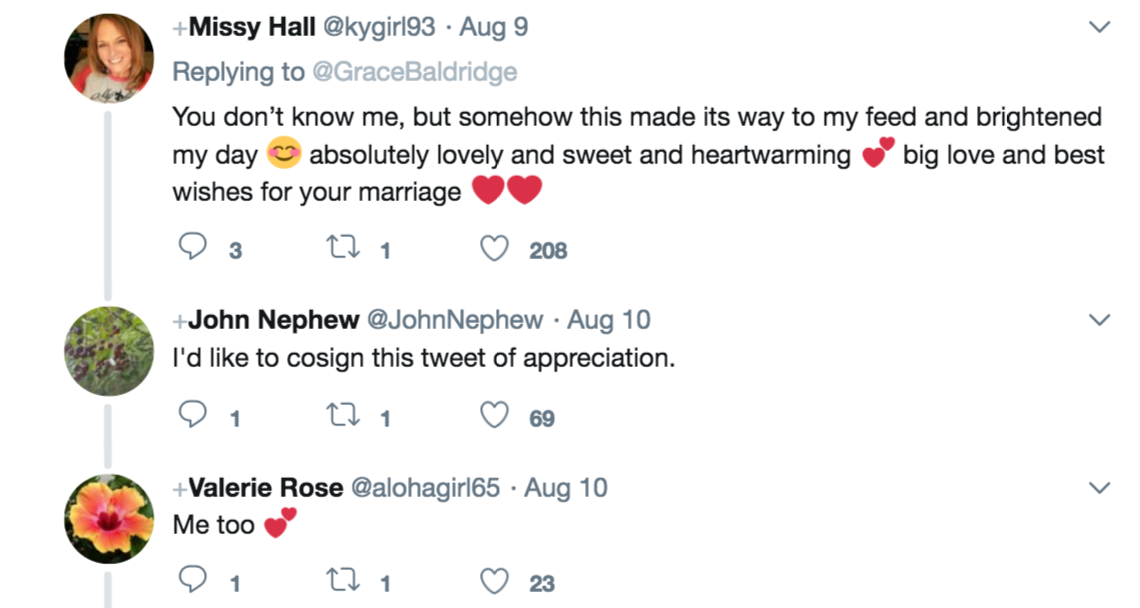 A few were even moved to share their own stories of coming out to close friends: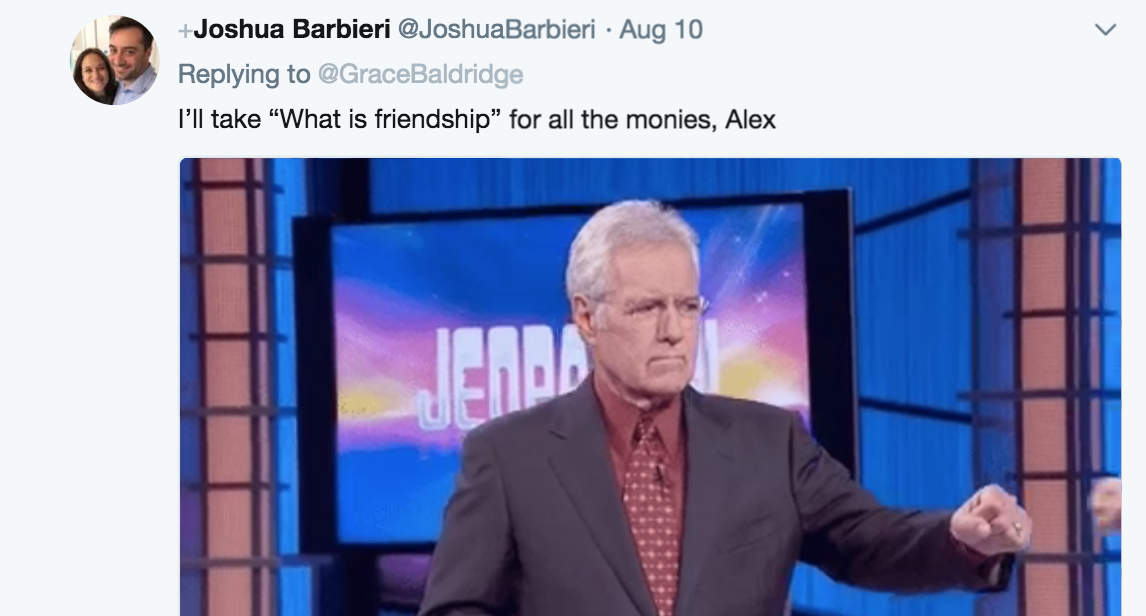 "If I could give myself advice back then," Baldridge said, "I'd say, 'When you outgrow the dark, lonely security of this closet you've built, when you feel brave enough — your friends are waiting for you right outside. They've been there this whole time. Whenever you're ready.'"