On Monday, NBC reporter Vaughn Hillyard posted a video to Twitter of a father condemning Roy Moore outside the Senate candidate's rally in Midland City, Alabama. He shared a deeply personal story of losing his gay daughter to suicide at the age of 23.
"This is something people need to stop and think about," Mathis continues. "You're supposed to uphold the Constitution. The Constitution said all men were created equal, but how is my daughter a pervert just because she's gay?"
"Somebody had to speak up and if it's to no avail, so be it," Mathis said of his decision to show up at the rally.
Many on Twitter praised the father's bravery in speaking out on such a personal topic.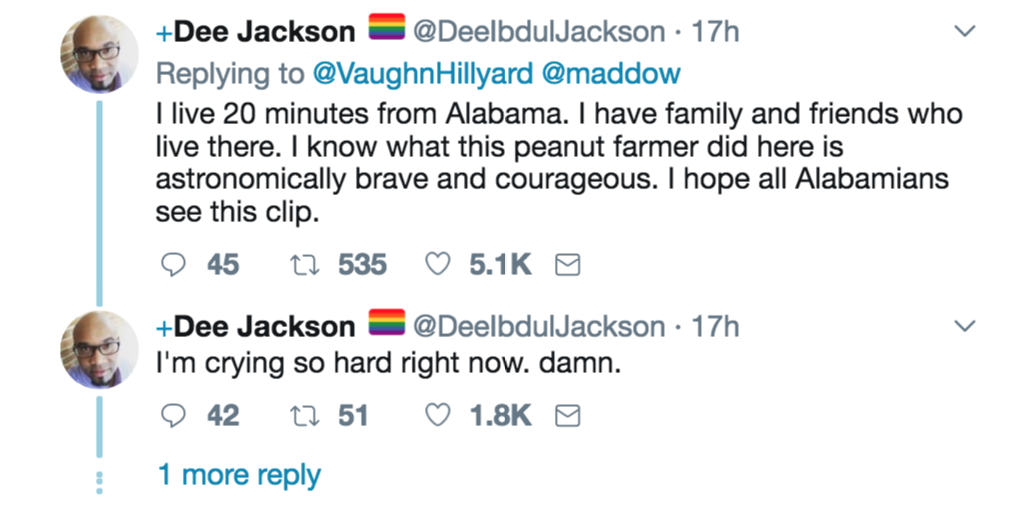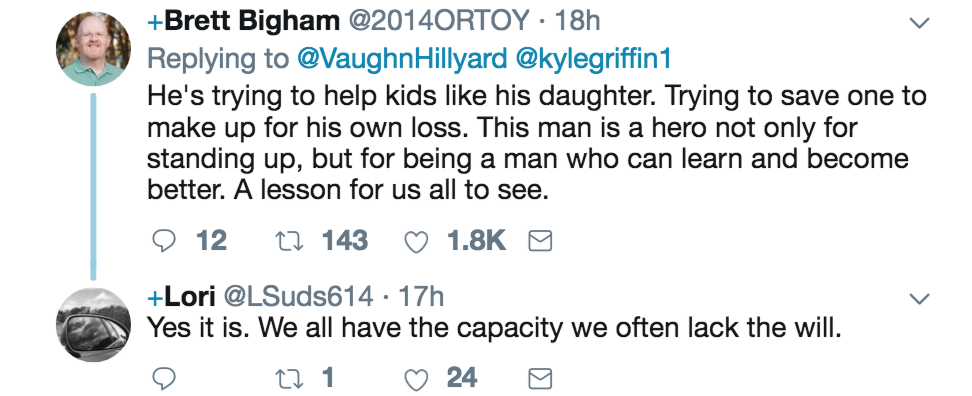 Others even shared stories of their own children coming out of the closet to them:

Twitter users also began sharing a letter Mathis had written in 2012 to the editor of a local newspaper, which detailed how his personal views changed after losing his daughter.
"My daughter was a good person, my daughter was not a pervert like Roy Moore called her," Mathis said in an interview with CNN on Tuesday.