A photoset alleging to show Mike Pence's "secret gay past" has spread all over the internet after being posted to Facebook on Sunday. There's only one problem: The young man pictured on the right is not Mike Pence.
This viral photoset is just one of the many jokes currently circulating the internet that, in response to the conservative Republican's anti-LGBT history, targets his sexuality directly.
The side-by-side images quickly made the rounds on Twitter:
A lot of people were wondering if the photoset could possibly be real — but it's not.
As a few skeptical commenters were quick to point out, the young man labeled as a "young Mike Pence" is actually retired porn star Brad Patton.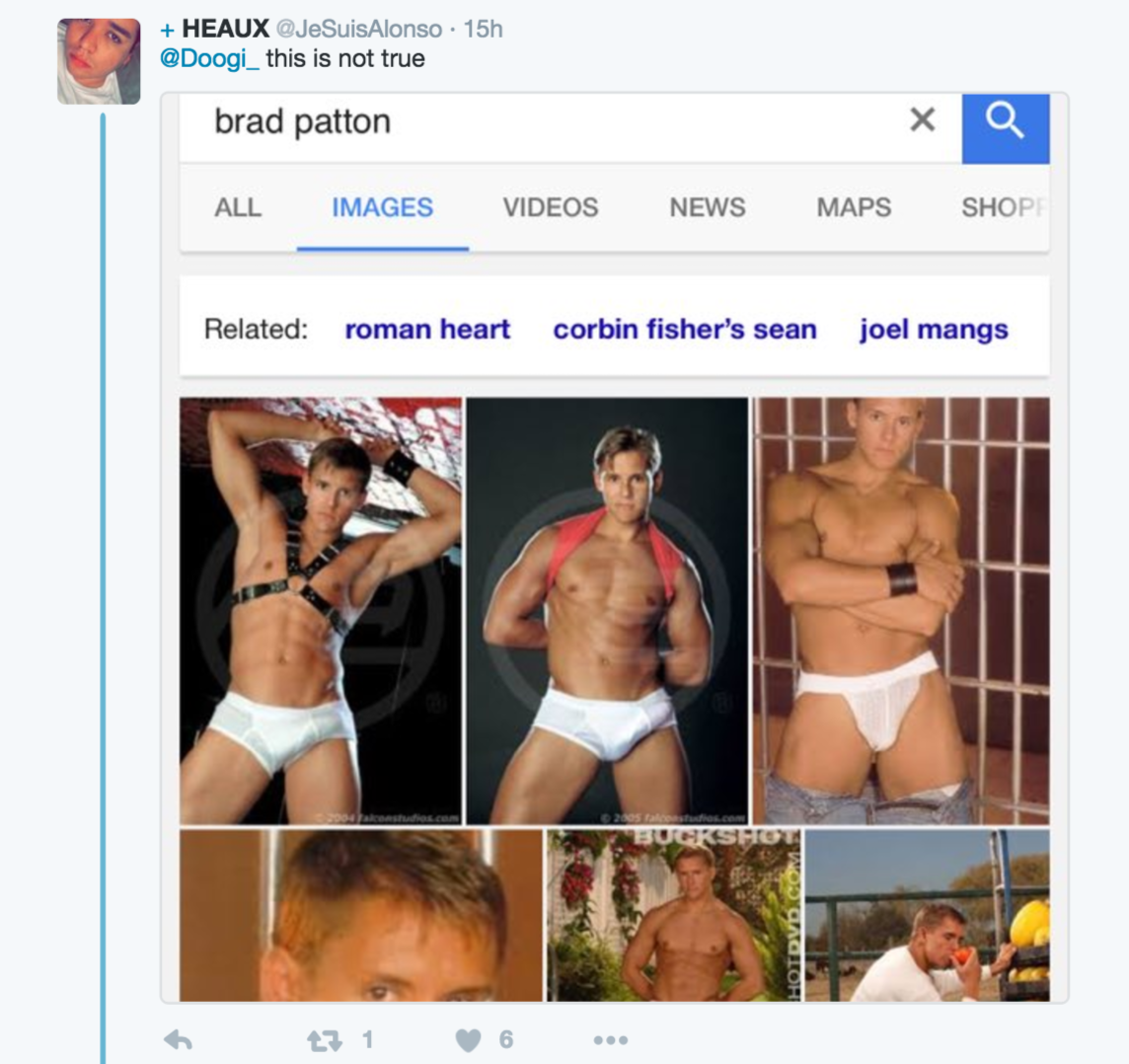 Others shared actual photos of young Mike Pence, a brunette, to drive the point home.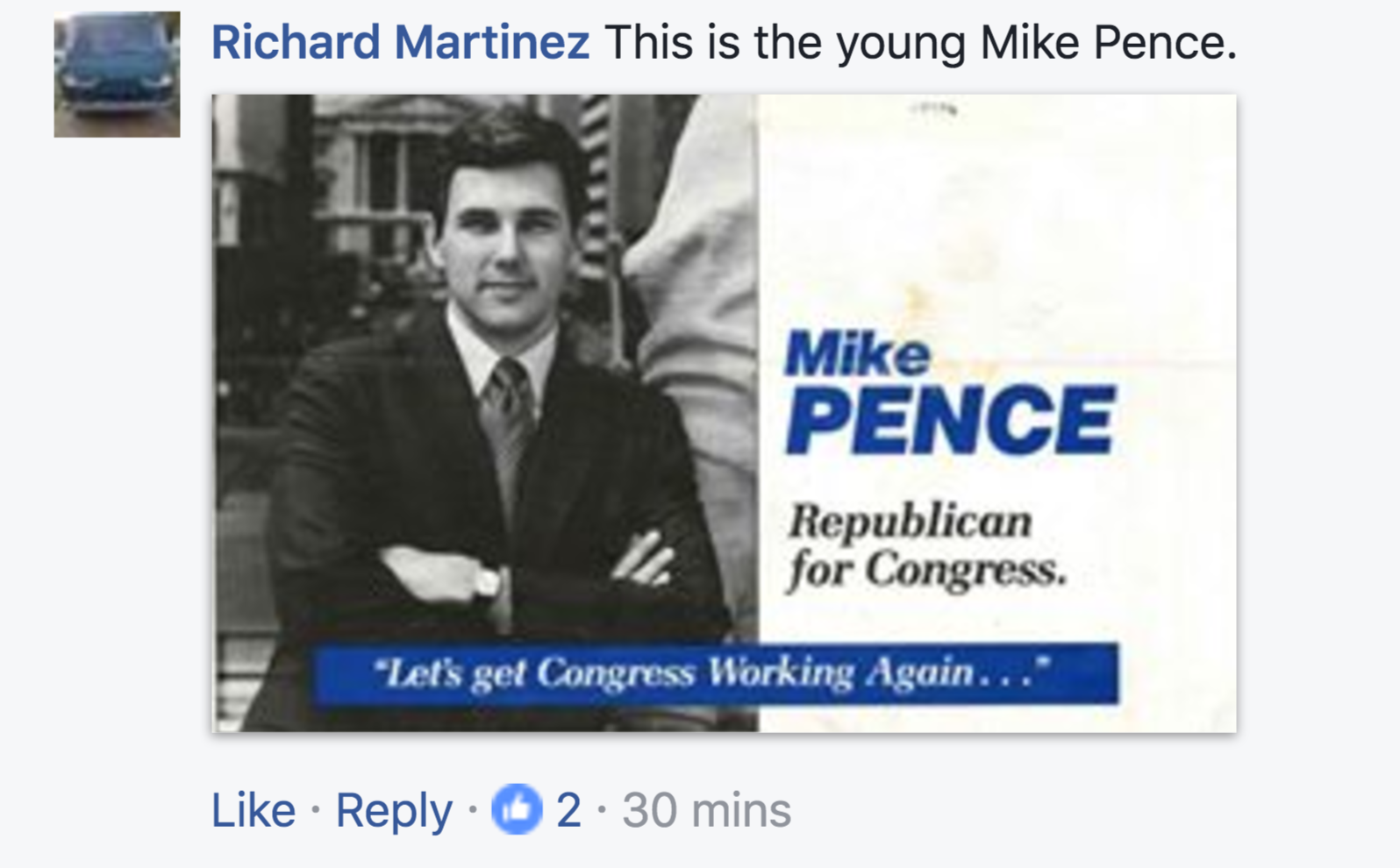 To review: