Girl — the Belgian drama from director Lukas Dhont that was picked up by Netflix for US release — is nominated for a Golden Globe and has already won big at Cannes Film Festival. The film tells the story of a young transgender teenager studying at a prestigious ballet school while navigating her transition and gender dysphoria.
The film follows 15-year-old Lara, played by newcomer Victor Polster, who is a skilled dancer himself. Girl has received a number of favorable reviews — it currently holds an 87% rating on Rotten Tomatoes — and it's won a number of awards, including the Best International Feature Film award at the Zurich Film Festival, the Camera d'Or for best first feature at Cannes, and more.
But since its release, LGBT film critics and advocates have strongly voiced their disapproval of the film. Some have specifically called out the manner in which the film treats the trans character's storyline. Trans film critic Oliver Whitney went so far to say that Girl is the "most dangerous movie about a trans character in years."
What has trans and nonbinary critics rankled — besides the fact that the film was written and directed by a cisgender director and stars a cisgender actor — is a graphic scene toward the end of the film that depicts an act of self-harm. Spoilers ahead.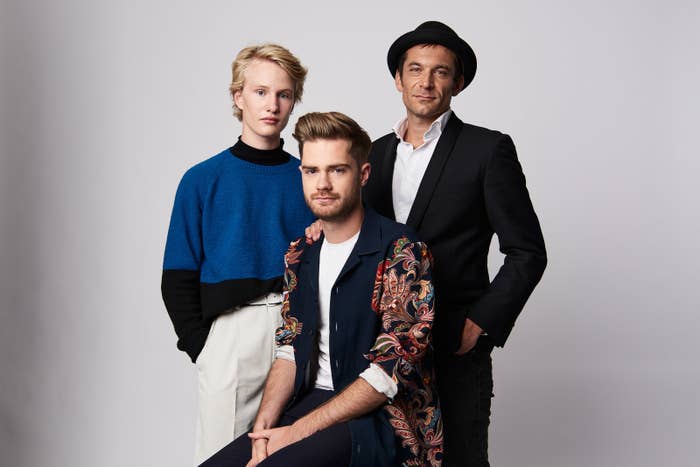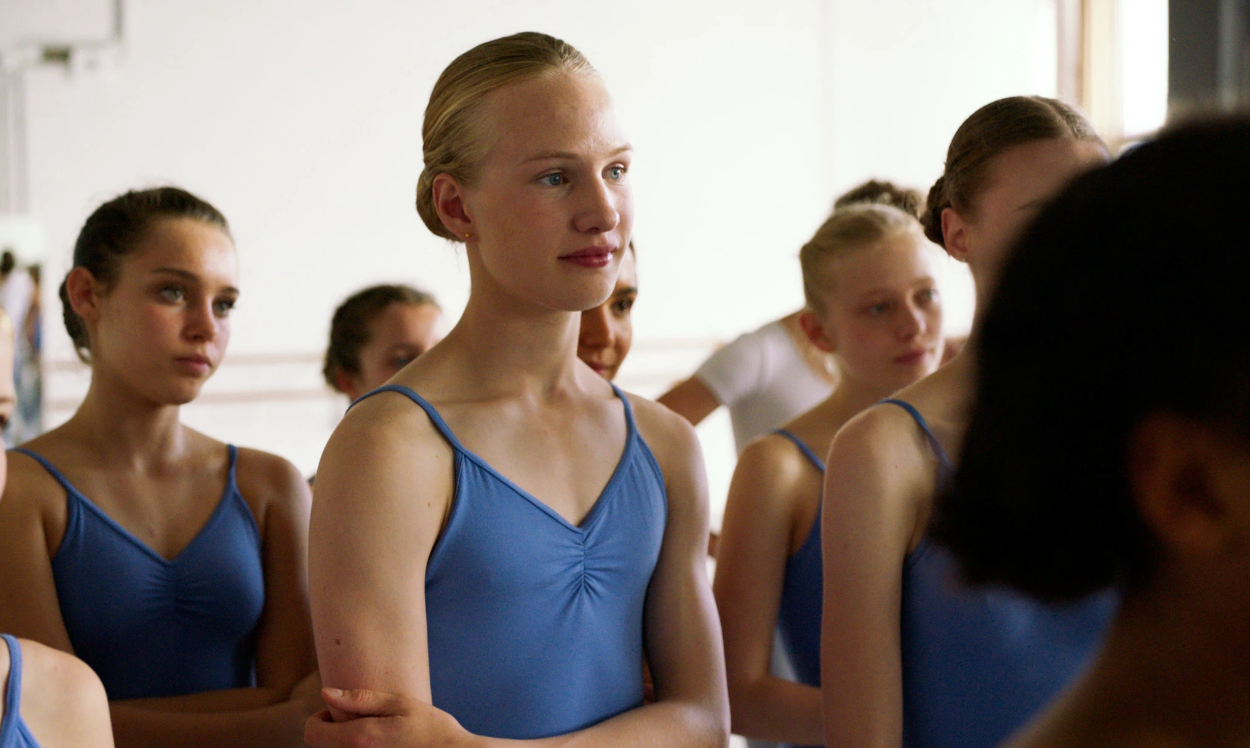 GLAAD posted a lengthy thread on Twitter breaking down the ways in which the scene is potentially harmful to the trans community.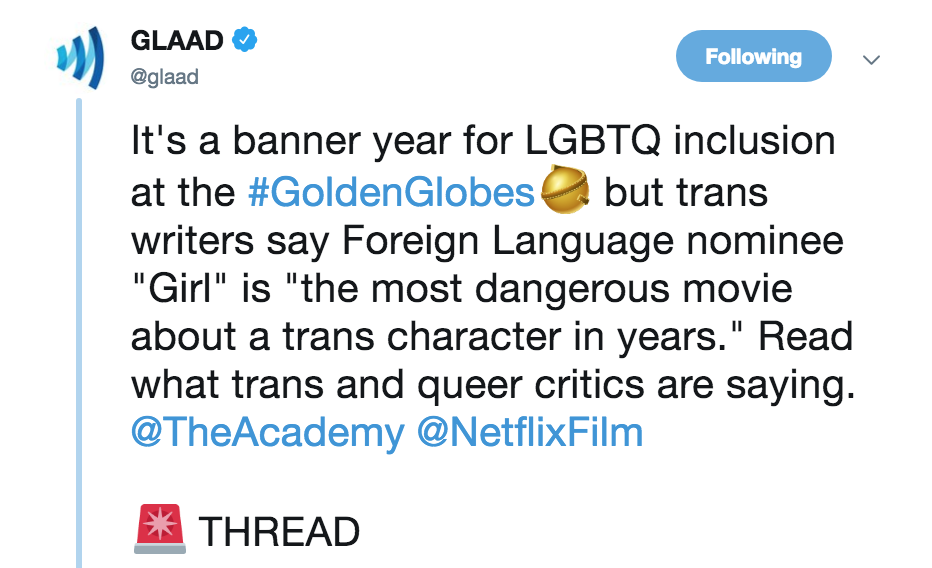 "This film is made with a lot of love and with a lot of respect for its character, and in the bigger picture, trans people," Dhont told NewNowNext in response to the backlash. "I think that all the choices that are made in Girl are very deliberate and I stand by them."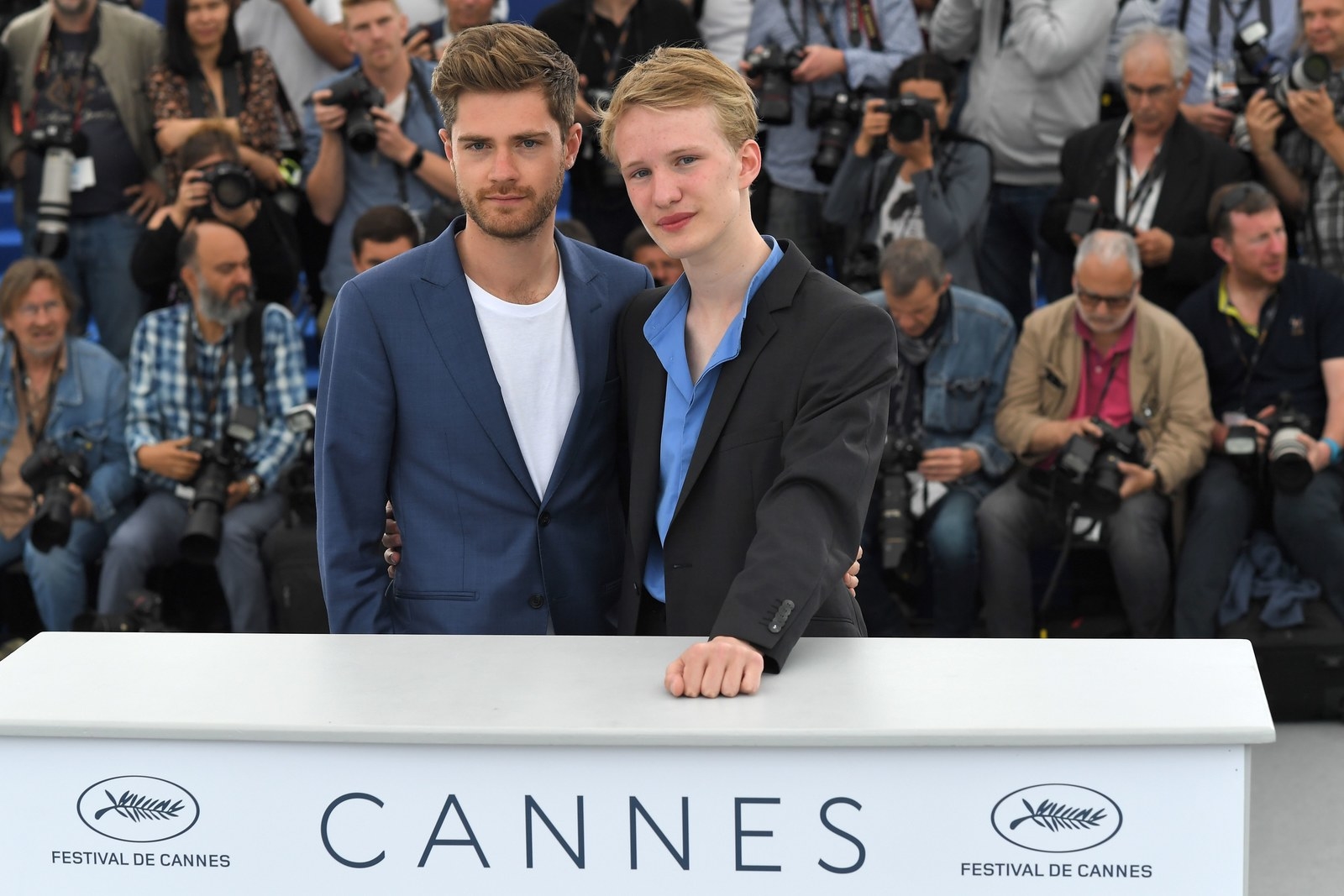 One person who is strongly defending the film? The trans woman whose life inspired it, Nora Monsecour. She justified the offending scenes from the film in a guest column last month for the Hollywood Reporter, writing that the movie tells her story "in a way that doesn't lie."
According to the New York Times, the film was originally scheduled to land on Netflix on Jan. 16, but the release has now been pushed back, possibly until the spring.
BuzzFeed News has reached out to Netflix for comment.