On the night of Oct. 6, 1998, a 21-year-old gay college student named Matthew Shepard was attacked and left for dead in Laramie, Wyoming.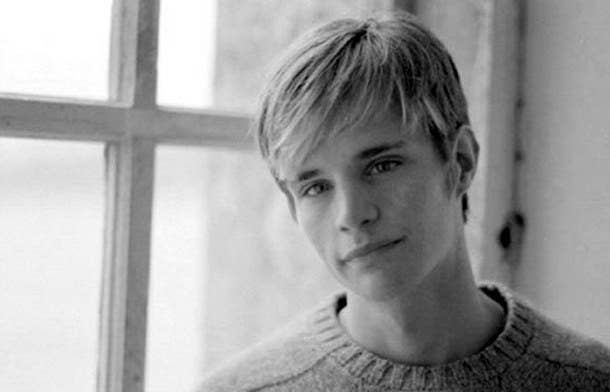 Sixteen years later, Wyoming is now the 32nd state, plus Washington, D.C., with marriage equality. The significance of this event is not lost on the many people touched by Shepard's story.
BuzzFeed news spoke with Judy Shepard to hear her own take on the historical moment, which she said brought up many memories.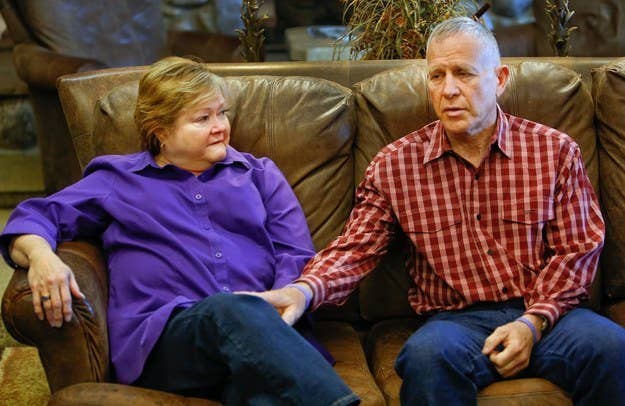 Judy Shepard recalled a conversation she once had with her son concerning marriage equality:
"I had had a conversation with Matt in 1998 and he asked me if I thought it would ever happen – if marriage equality would come to Wyoming. I thought: In my lifetime? No. But I thought he would see it in his. It turned out to be the complete opposite," said Shepard.
She also stressed her concern over citizens of Wyoming becoming complacent with this victory. "You can still be fired in Wyoming for being gay. Adoption is still an issue and housing is still an issue. We still have a lot of work to do!"
Judy Shepard also posted a touching message to Facebook contrasting the mood and atmosphere in Laramie, Wyoming, over the years since her son's death: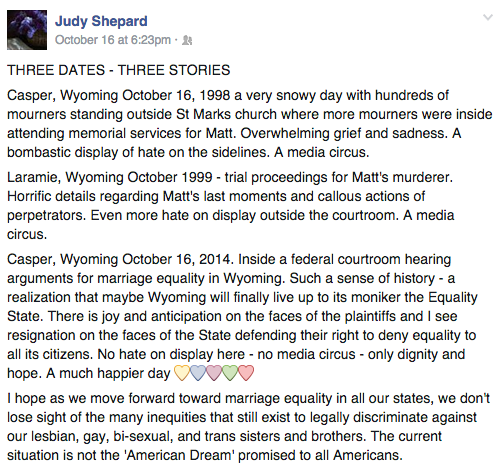 She can add Oct. 21, 2014, to this list. The day the first legal same-sex marriages occurred in the state of Wyoming.
When asked if Matthew would have been in Wyoming to celebrate this day if possible, his mother replied: "He loved to travel; he would have been in every state celebrating."