Just weeks after #GiveElsaAGirlfriend stormed Twitter, people are now calling for Marvel's Captain America to find a boyfriend.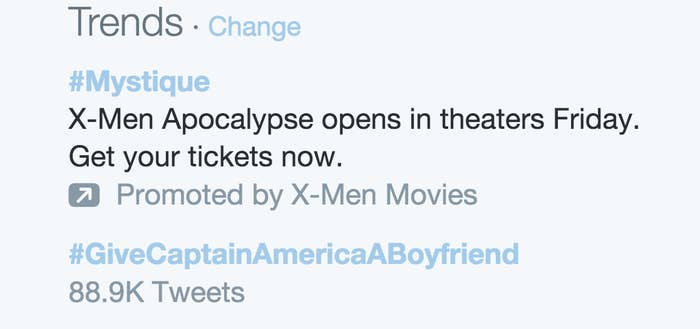 Reaching over 80,000 tweets this morning, the hashtag was also featured in Twitter's Moments section.
Twitter user @thewntersoIdier originally used the hashtag a few days ago, but it quickly gained traction on Twitter last night.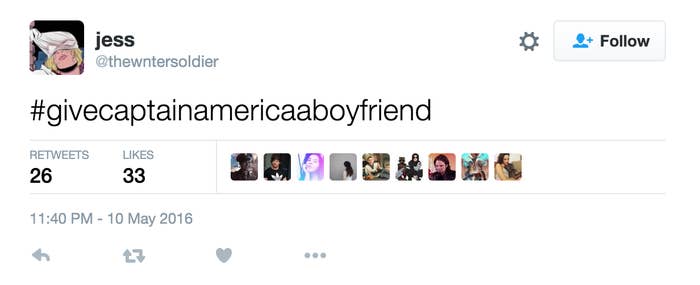 People answered the call by listing out their reasons why Steve Rogers, portrayed by actor Chris Evans in the film series, should be portrayed as a queer character.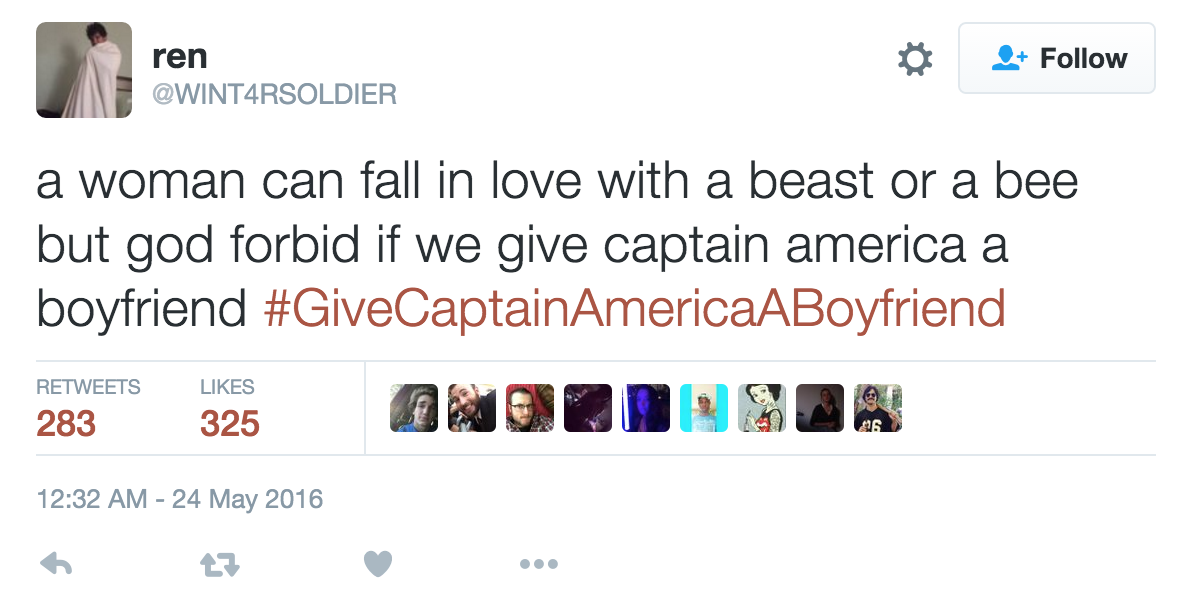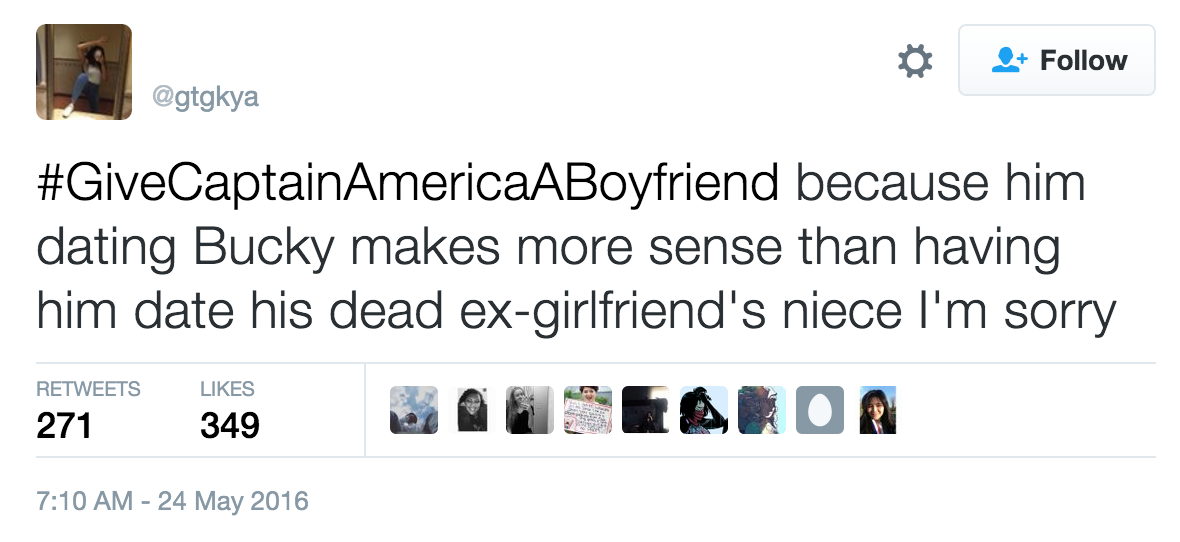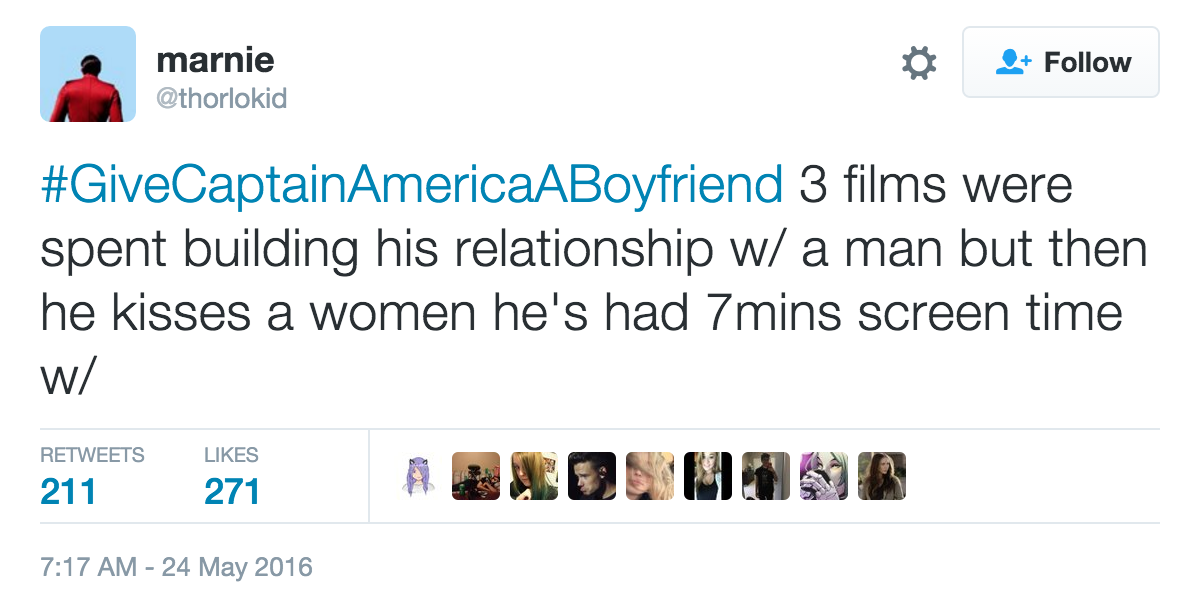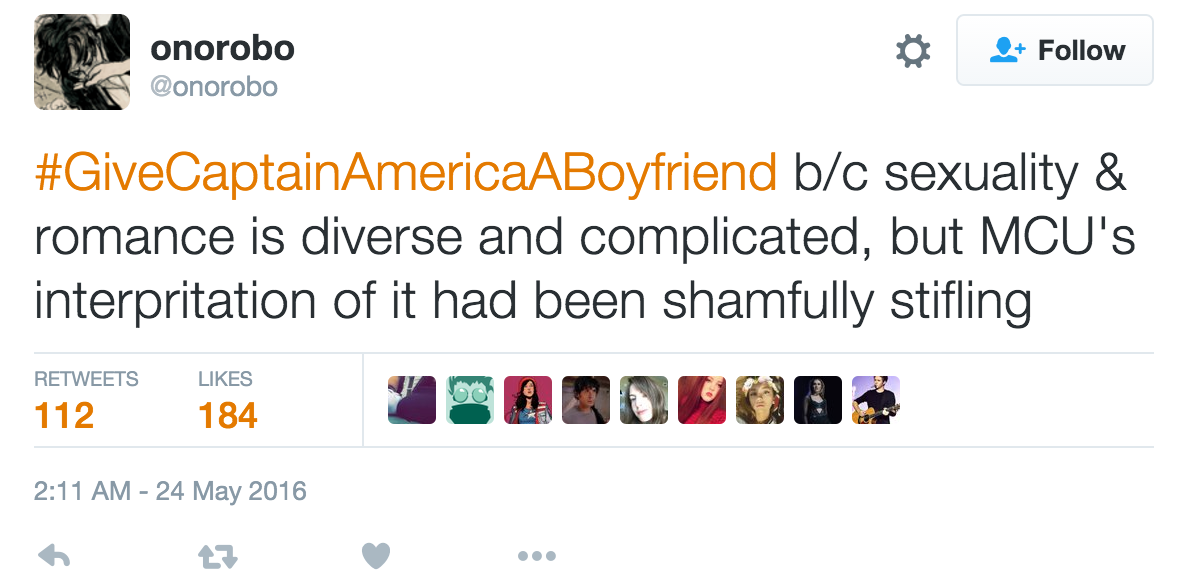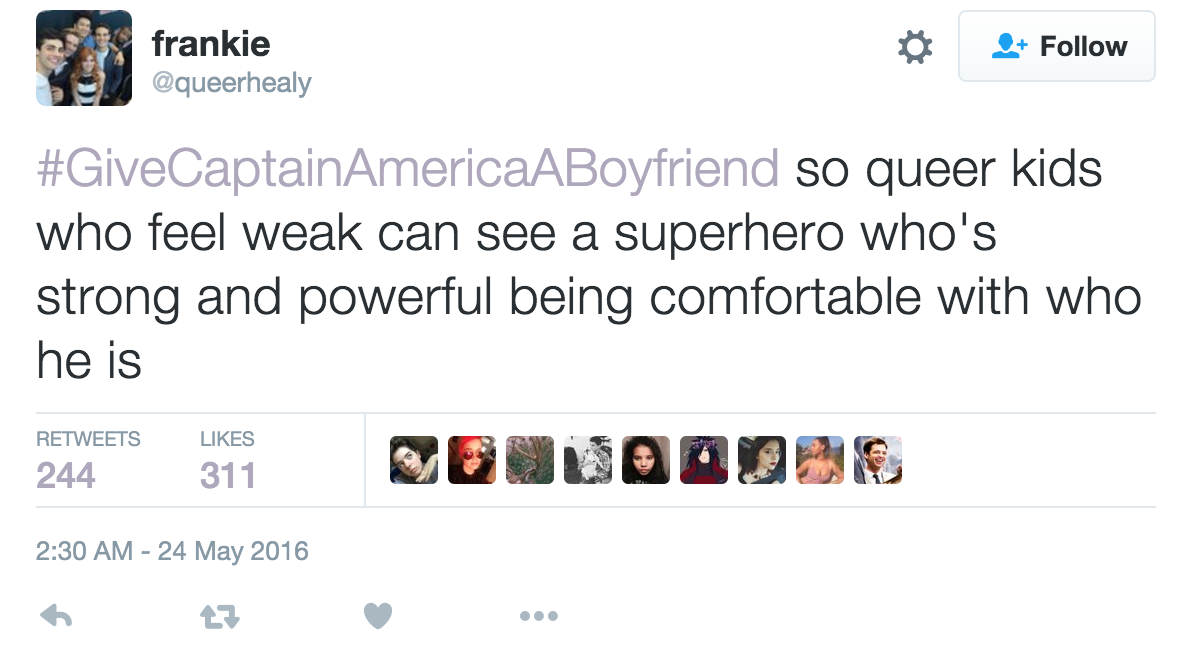 And while people have many suggestions for just who this boyfriend could be, the majority of them seem to be pulling for Bucky Barnes, portrayed by actor Sebastian Stan.
One glance at Tumblr and you'll see the pairing isn't exactly new; people have been shipping the best friends since the first film.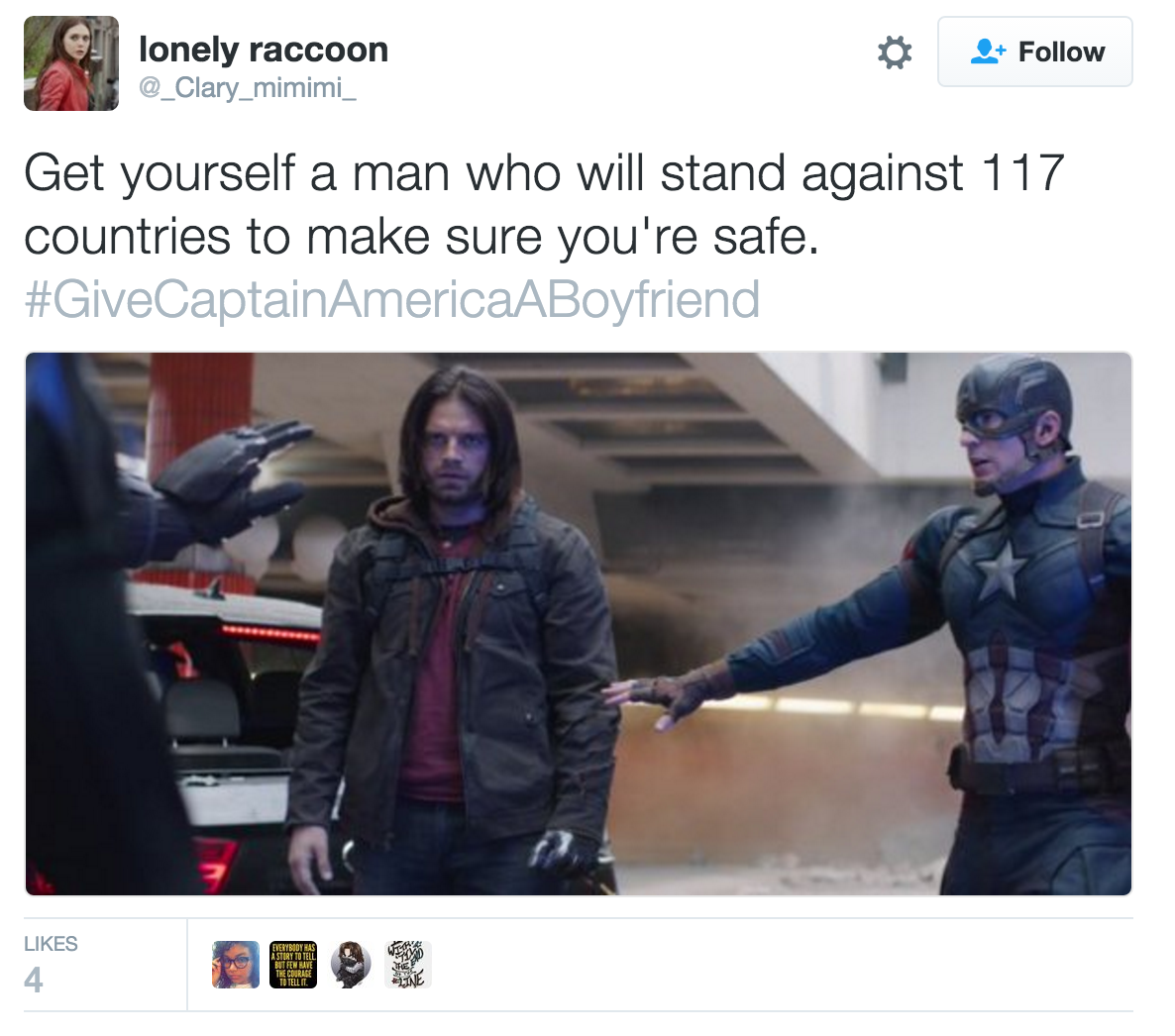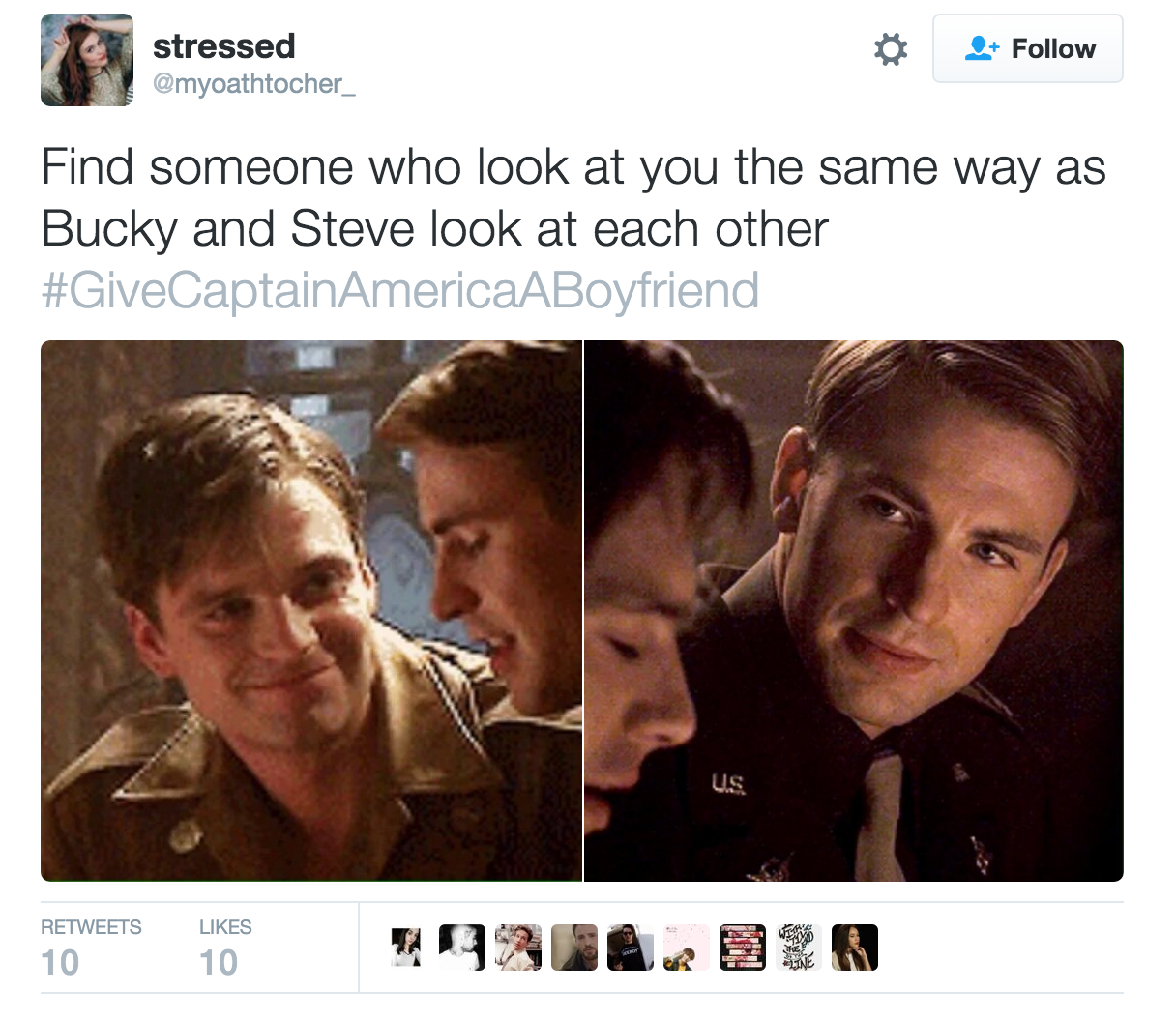 But not everyone is using the hashtag to support the movement.
Debates were started in people's feeds.

And some raised the issue of how problematic labels can be.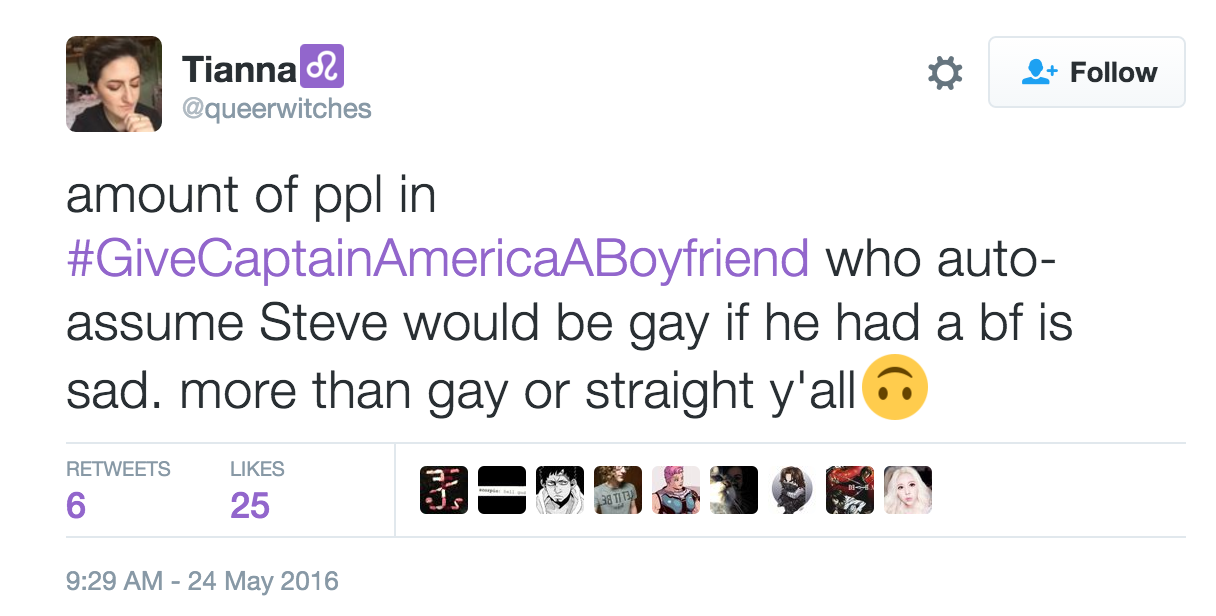 Marvel has not yet responded to the trending Twitter requests.