Charlie, an 18-year-old bisexual teen living in the U.K., posted screenshots of an argument she said she had with her aunt over the weekend — and the internet was not ready.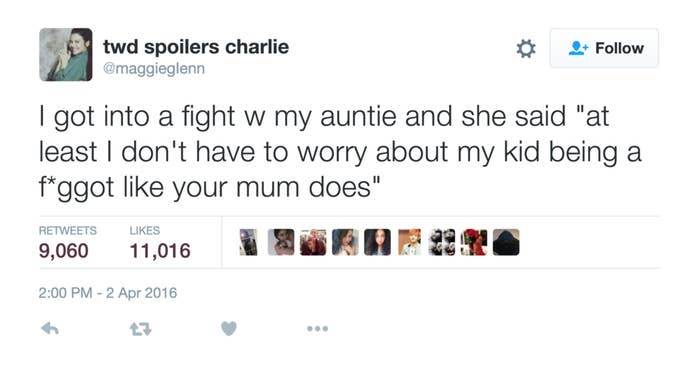 It all ~began~ when the teen said her aunt Marie attempted to apologize for making an anti-gay comment. She said her aunt texted her, "I did not mean faggot in a bad way, I just mean you gay people have a lot of drama."
"You're young, you will find a man," Charlie said her aunt added, making it clear she didn't want Charlie attending an upcoming birthday party if she was going to "ruin the day."
That's when Charlie took aim and fired back. She said she explained that she couldn't make the party anyway due to a previously planned "lesbian orgy."
People thought the response was, quite frankly, completely savage.
"I posted my response to the text because I wanted people to see that I stood up for myself," Charlie told BuzzFeed News. "I also made myself laugh so I thought it'd be funny, but I had no idea exactly how many people would find it funny."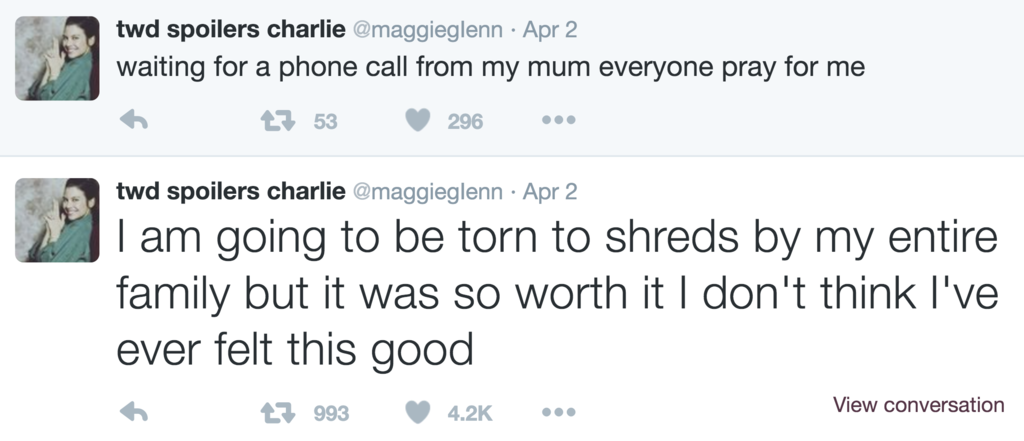 Mmm-hmm, you know you're in trouble when your mom uses your proper full name, as Charlie said her mom did in a text about the incident.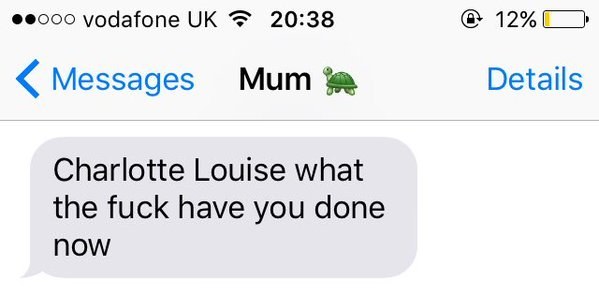 Charlie added that her dad had sided with her on the issue.
Meanwhile, Twitter had picked up the story and people were loving the Aunt Marie smackdown.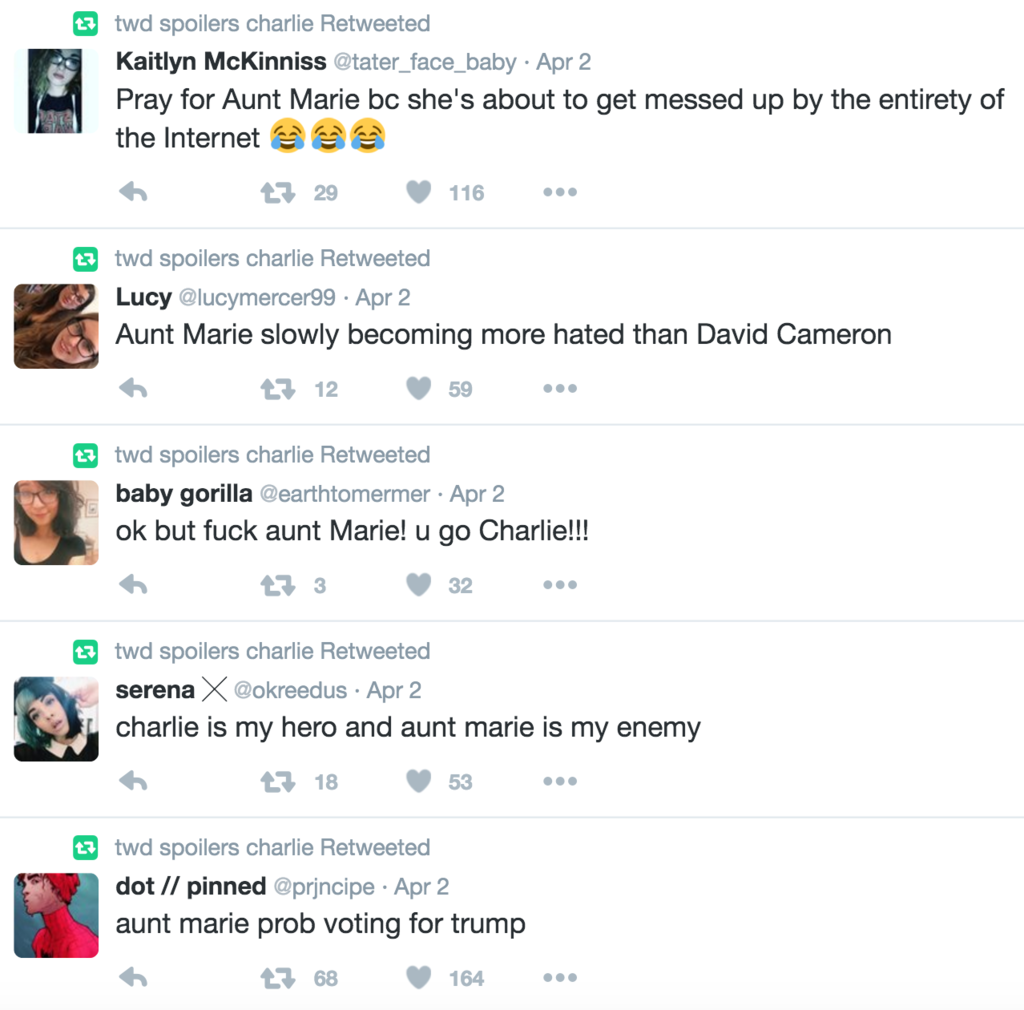 The reactions and support came flooding in.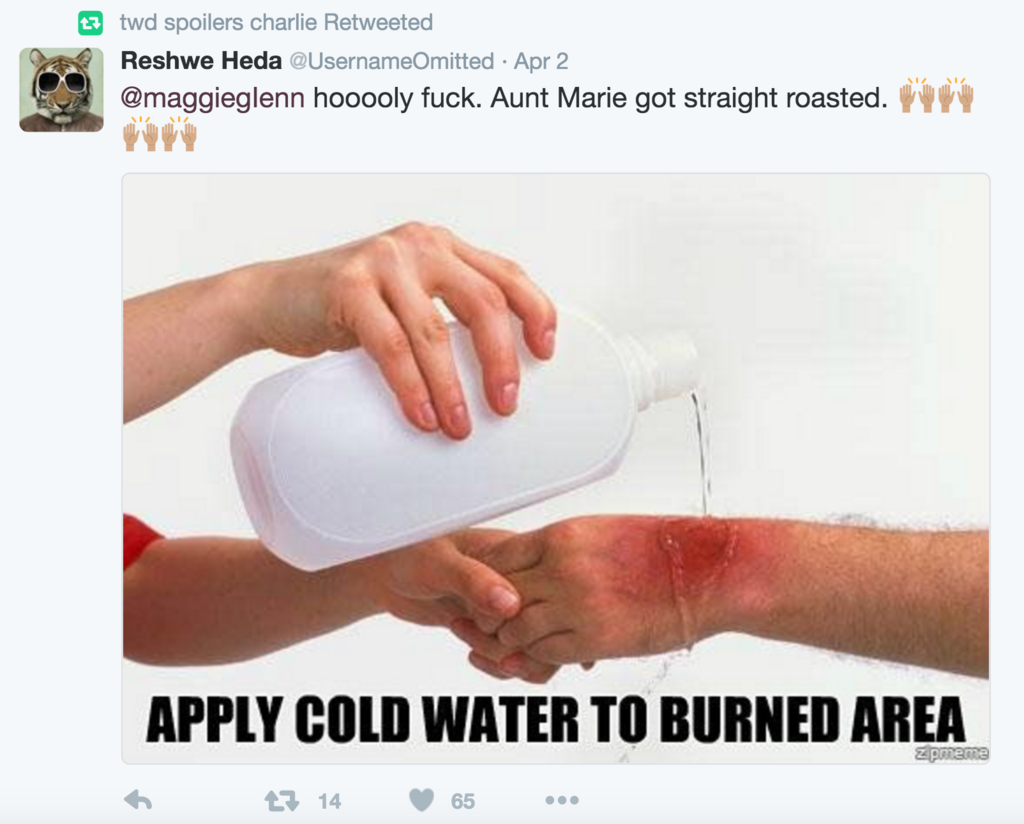 I mean, did someone check on Aunt Marie? Is she OK?
The Aunt Marie saga was striking a chord, changing lives, and clearing up skin.
Before you know it, the Aunt Marie parody account was born...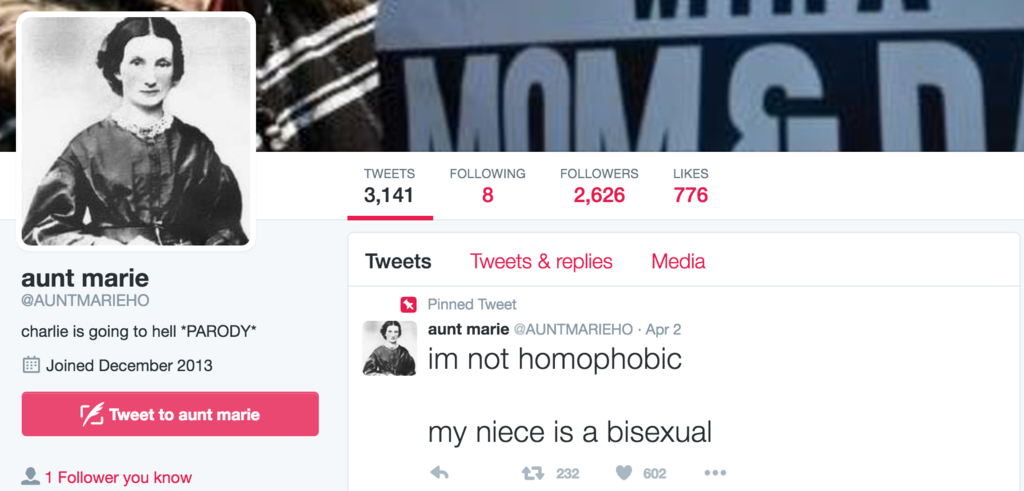 ...not to mention the Aunt Marie "starter pack."
To sum up everyone's thoughts:
"My friend texted me, 'Look at your tweet about your auntie.' I saw that it had around 200 tweets after 10 minutes," Charlie said of the moment she realized the tweet was blowing up. "And I thought it was big then."
Before the viral tweet, Charlie had around 3,000 followers — all people she knew in real life or on the internet. Her account now has over 19,000 followers.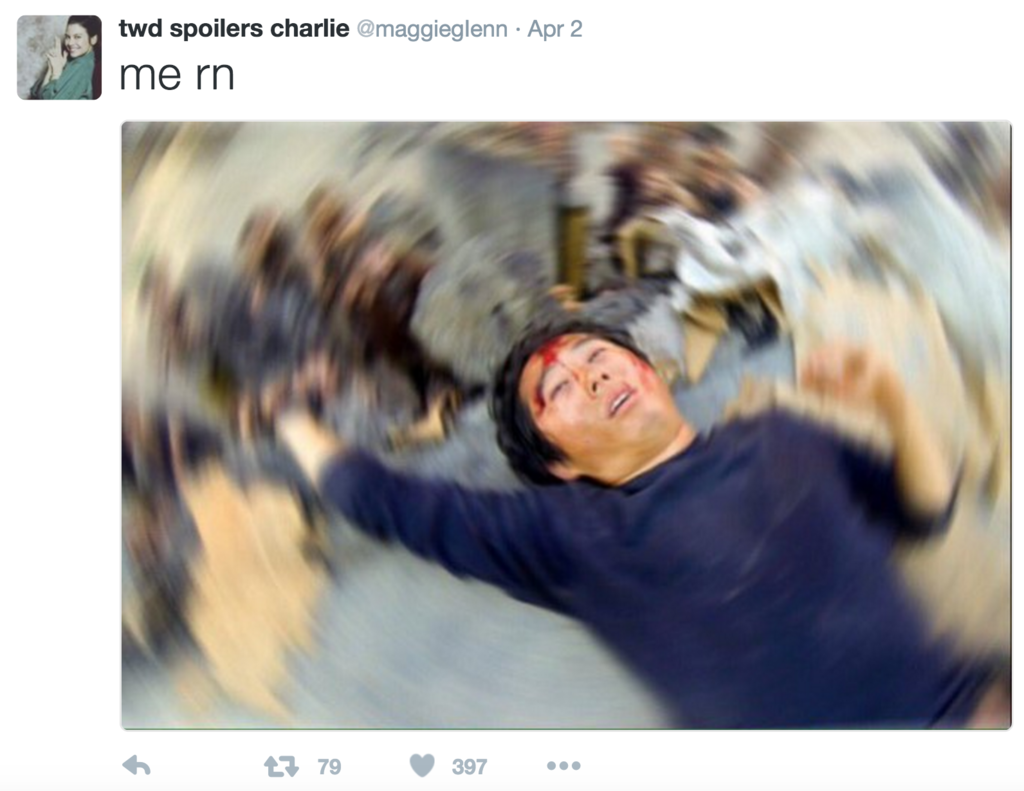 Charlie also responded to the people claiming she made the story up for attention, writing that the point of the thread was only to "let off some steam."
Charlie has not spoken to her aunt since the now-infamous Twitter incident. "I personally believe that people should do their best to cut all toxic people out of their lives," she said.