17-year-old Paula Goodgame and her girlfriend, Anjali Persad, have been dating for about four months. Like many high school students, they have been busy preparing for one of the biggest events of any student's high school career: prom night.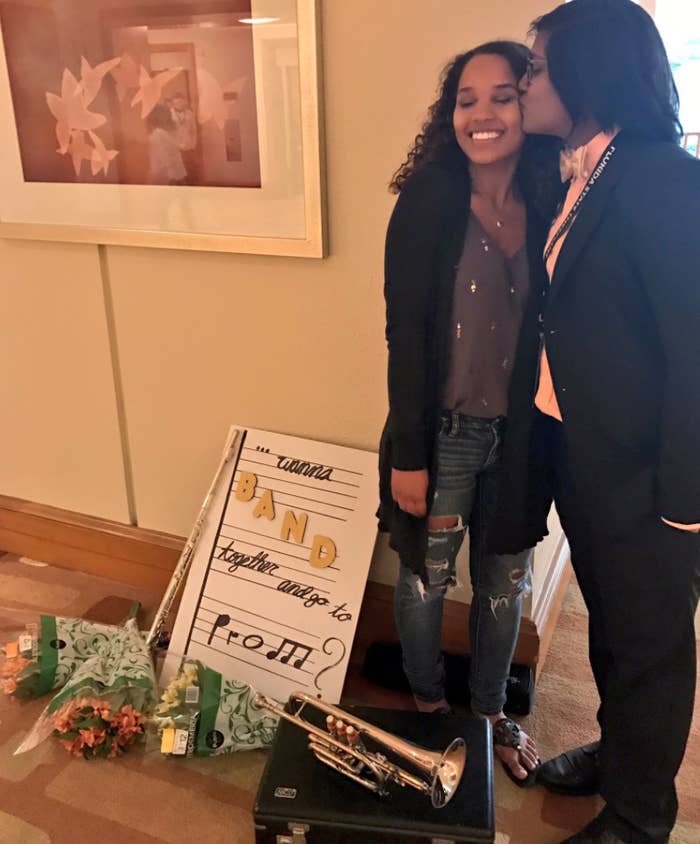 But on Wednesday, the Florida student tweeted out some bad news. She had discovered she wouldn't be allowed to take her girlfriend to the big dance as her date, according to an email she received from her school guidance counselor.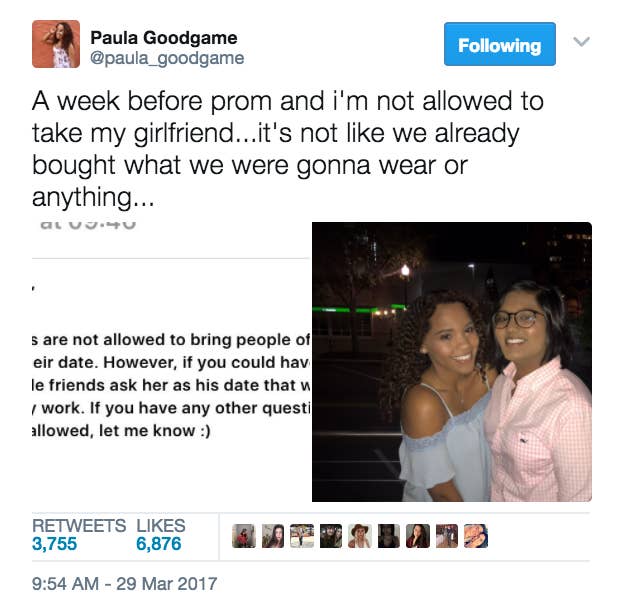 Goodgame originally reached out to a teacher via email after a student warned her she wouldn't be able to bring her girlfriend as a date. The Catholic school's official posted prom guidelines state that "escorts must be of the opposite gender," but Goodgame — as a relatively new student — was not aware of this rule.
In her email, provided to BuzzFeed News, she reached out for confirmation from one of her teachers.
"I just transferred here and I don't exactly have too many friends, and that added on with the social anxiety of prom makes me feel like prom would be awkward for me. Because of that and news I heard from my friend, I was asking for confirmation if I could bring my girlfriend to prom. That way I could have a familiar face in the crowd and be with my date."
When the teacher didn't respond, she then emailed her guidance counselor.
Goodgame shared a screenshot of the counselor's email response along with a photo of herself and her girlfriend. "It's not like we already bought what we were gonna wear or anything," she wrote.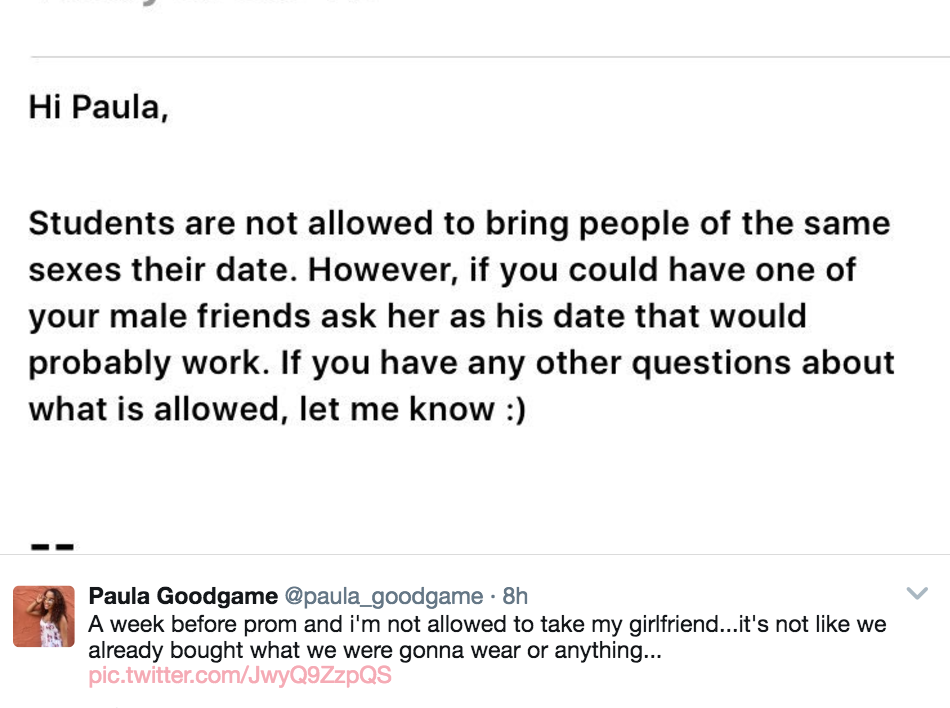 People quickly shared the tweet along with words of support for the couple.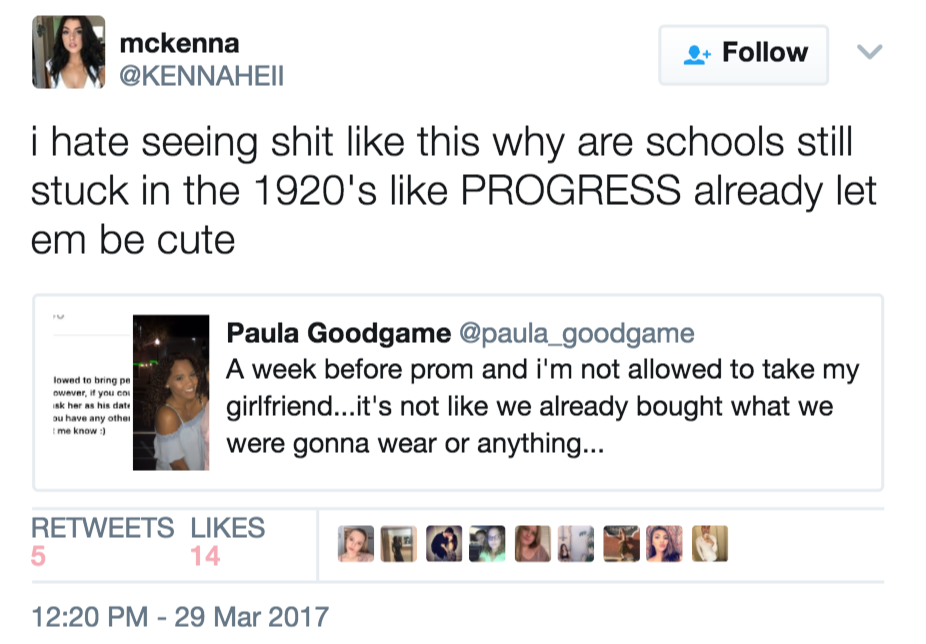 Many thought the response was "complete and utter bullshit."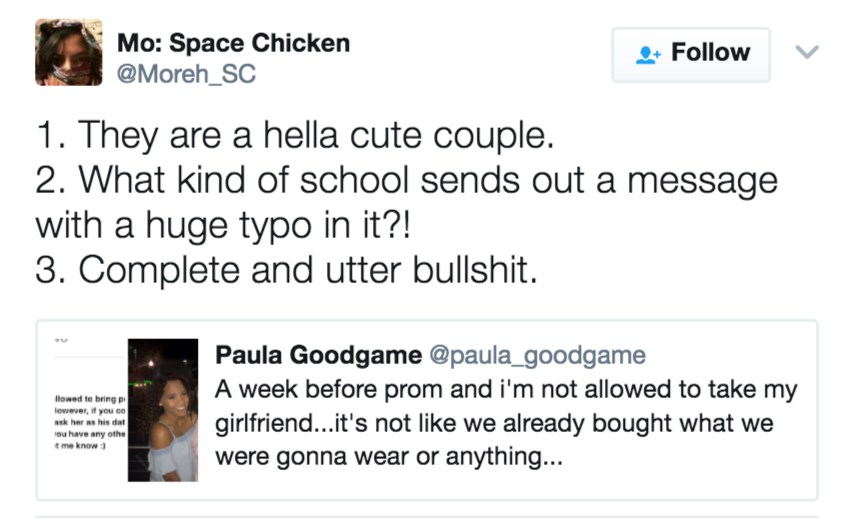 A few even took matters into their own hands, writing emails to the school.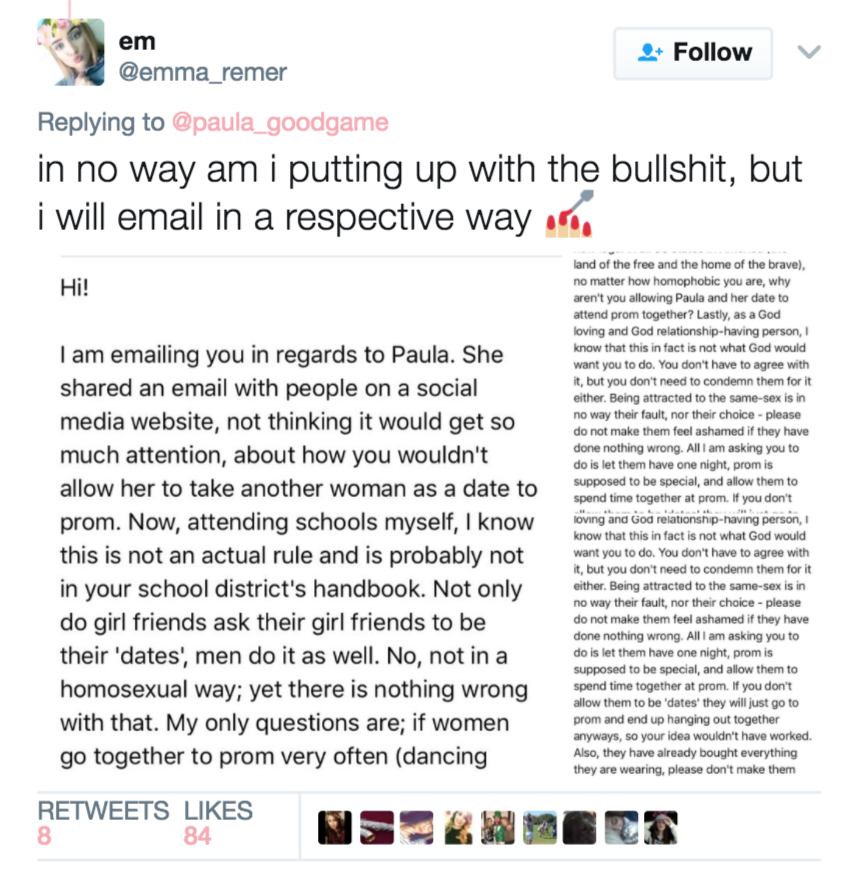 Others argued that because she attends a Catholic school, Goodgame shouldn't be totally surprised by the policy.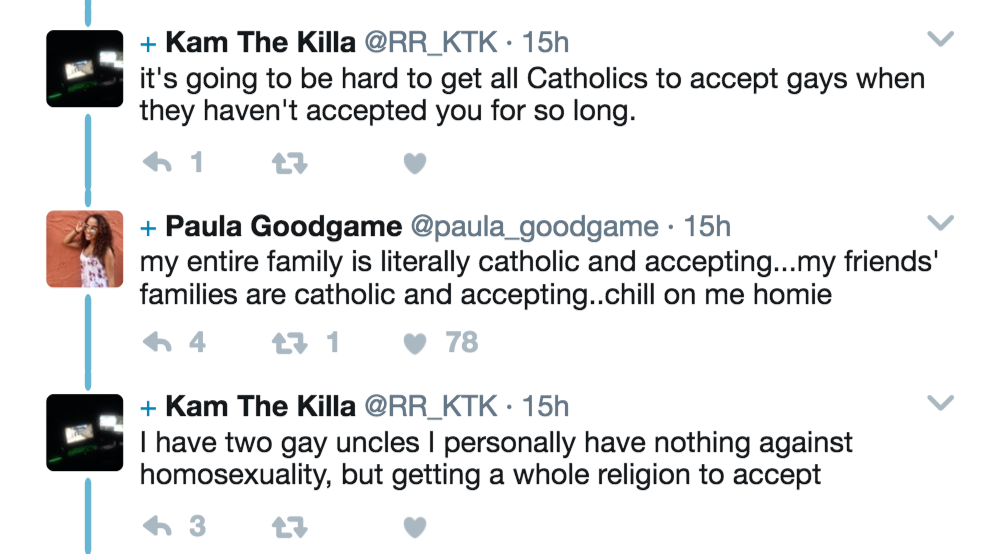 Overall, the couple found the positive reactions to their story inspiring.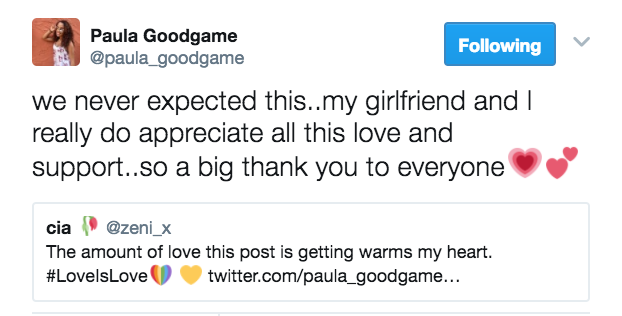 "I never expected that tweet to get so much attention, and a lot of people say that they're in the same boat — some at Catholic school and some not. It's sad to see that people still aren't very accepting," Goodgame said.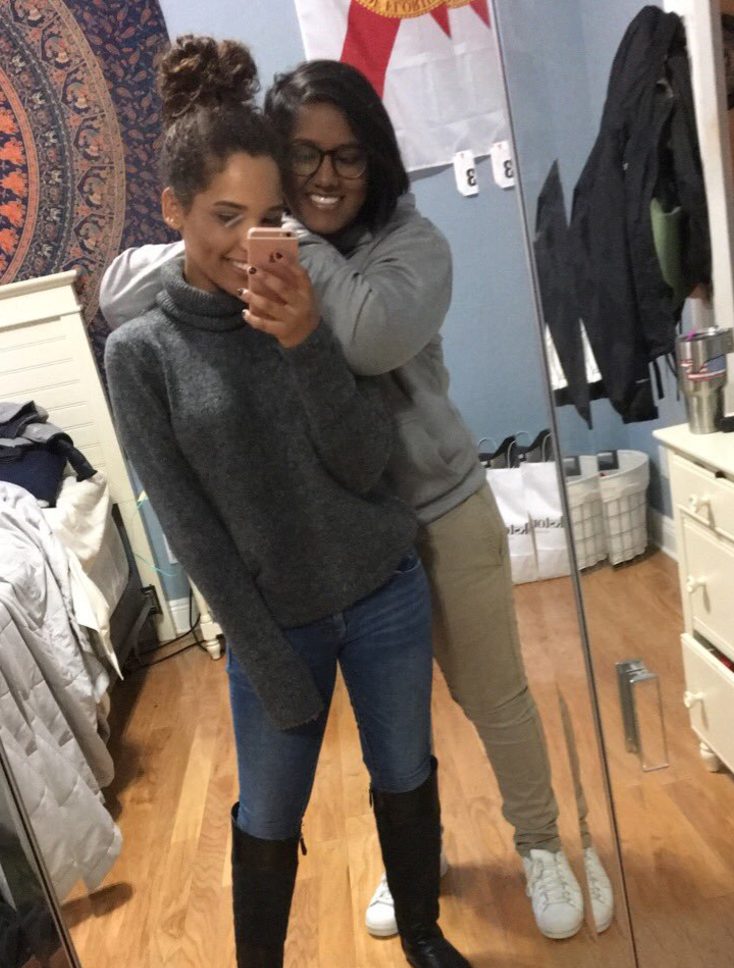 Goodgame will attend her girlfriend's prom this weekend, but remains unsure if she will attend her own school's dance.
"If she can't go to my prom, then that prom is not worth going to," she explained. "You're supposed to have that whole 'magical' night with someone special, ya know? It wouldn't be worth it without her."