Last night, a photo of the White House illuminated in a rainbow display for President Obama's last night in office began circulating online.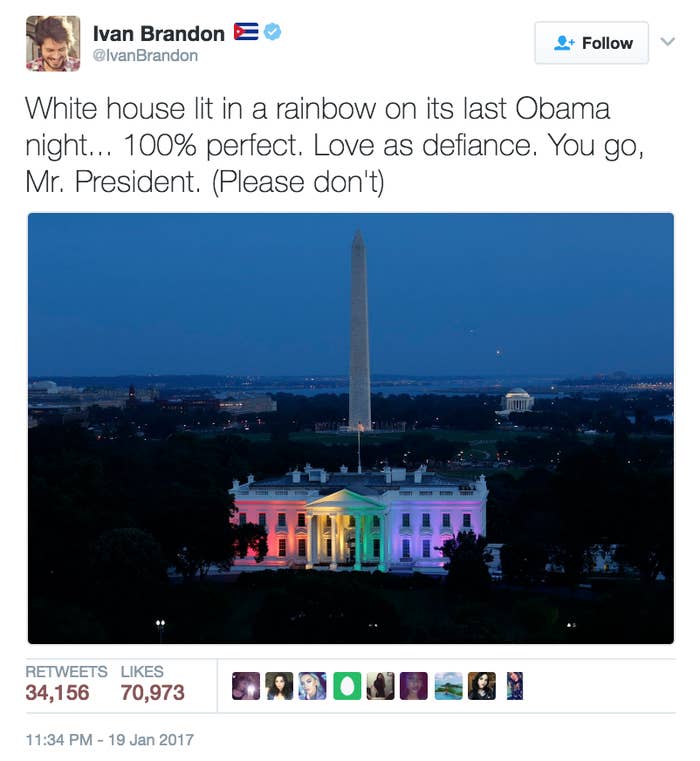 The only problem is, well, it's not a recent photo at all.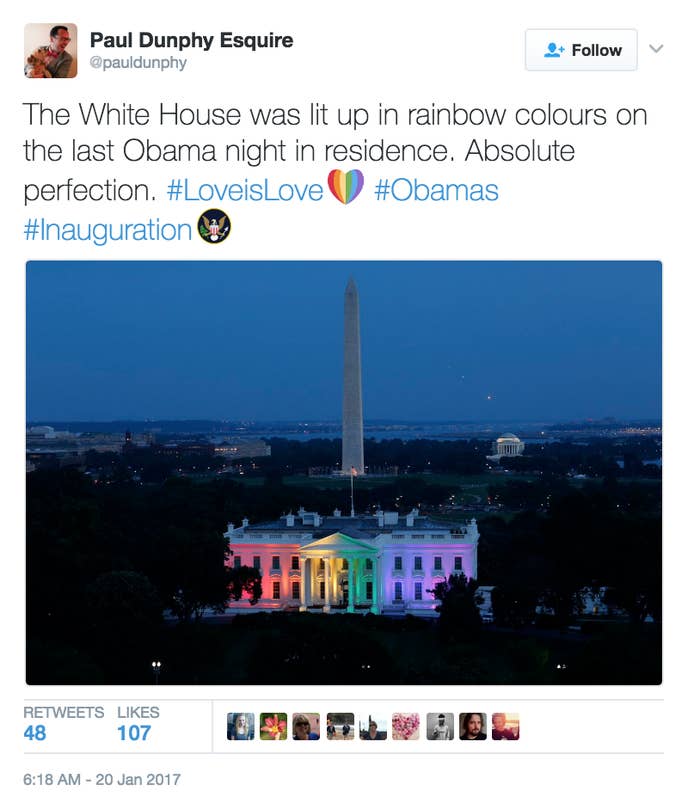 Here's another angle of the White House, all lit up in rainbow colors, on June 26th of 2015.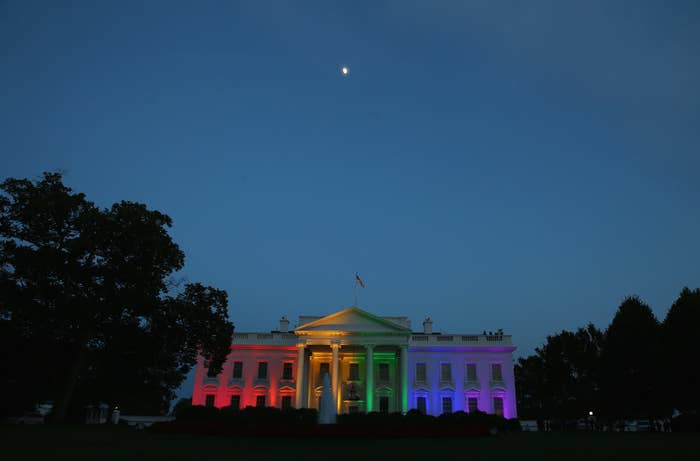 The confusion began on Thursday night, when the White House Twitter account began sharing memories from Obama's term — including the night his iconic home was lit up to celebrate the historical marriage equality ruling.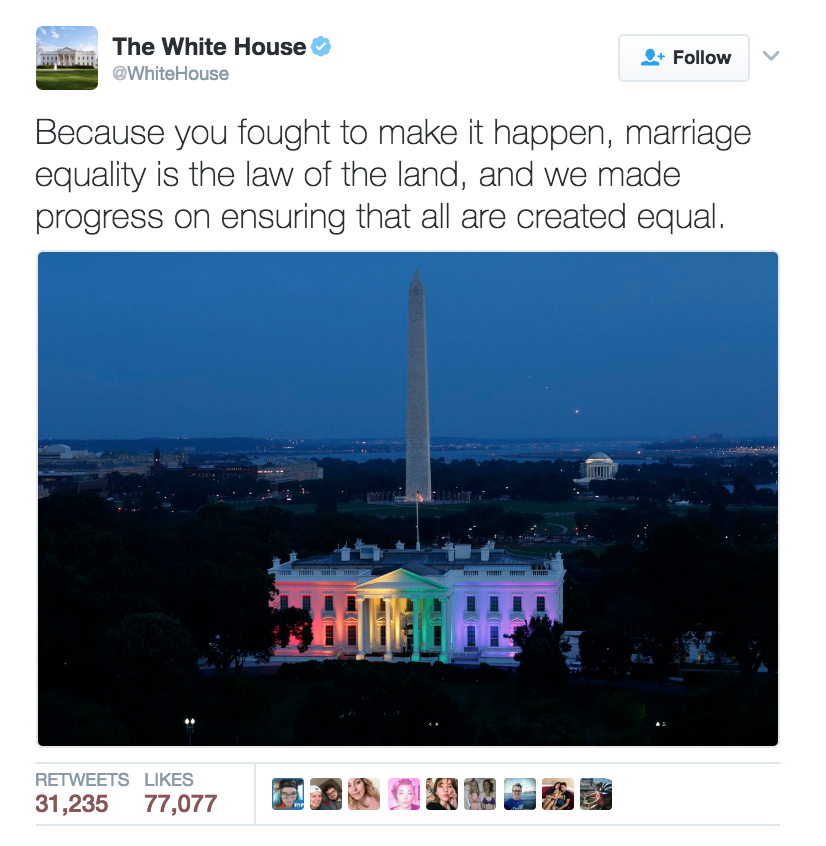 Many people believed the photo was a current one and that Obama was honoring LGBT people "one last time."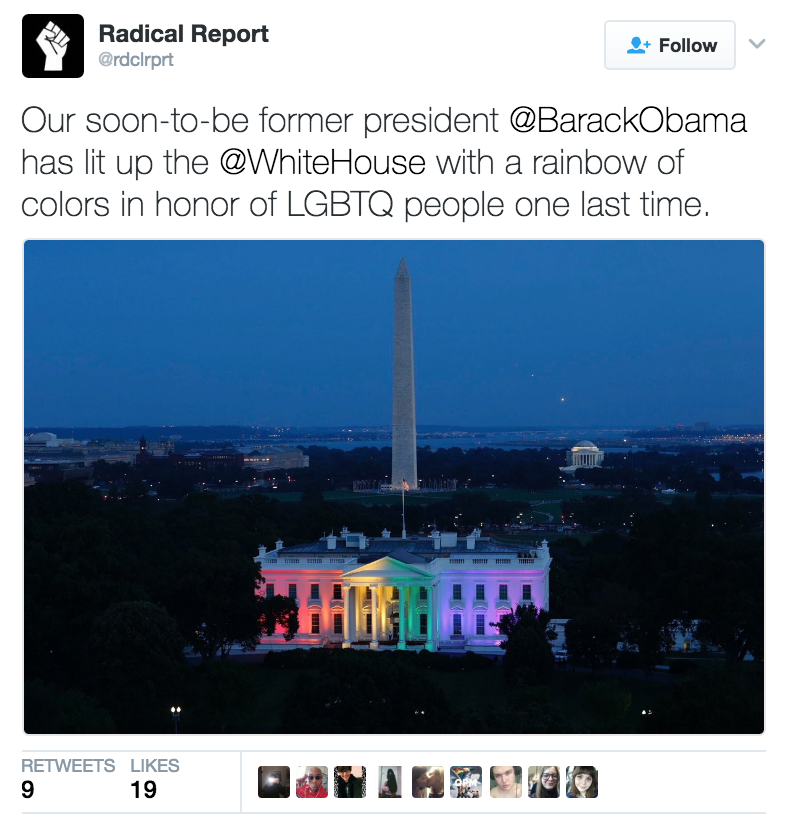 A few people even believed it was Obama's sneaky way of throwing a bit of shade at the incoming administration.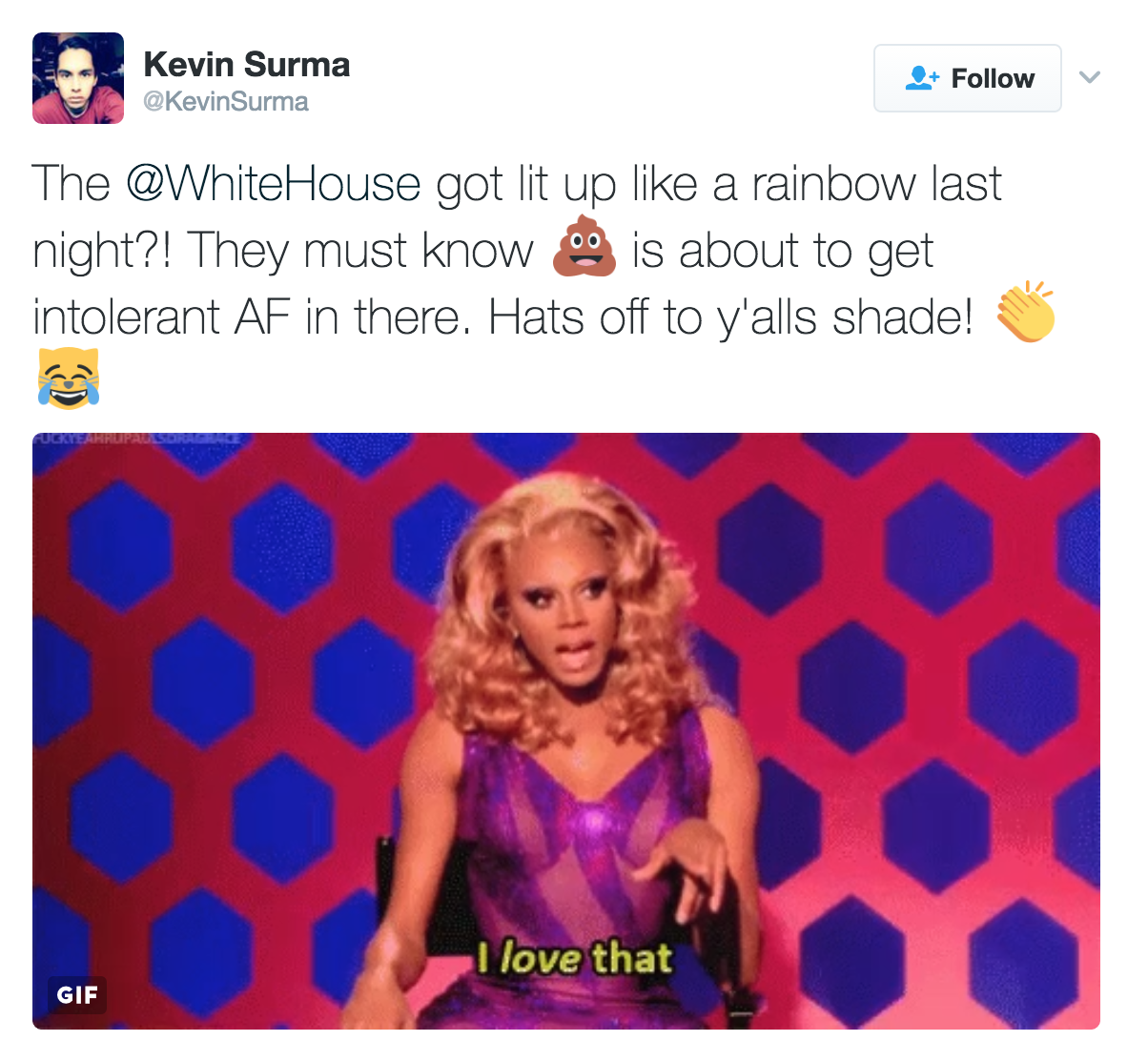 The act brought some people to tears.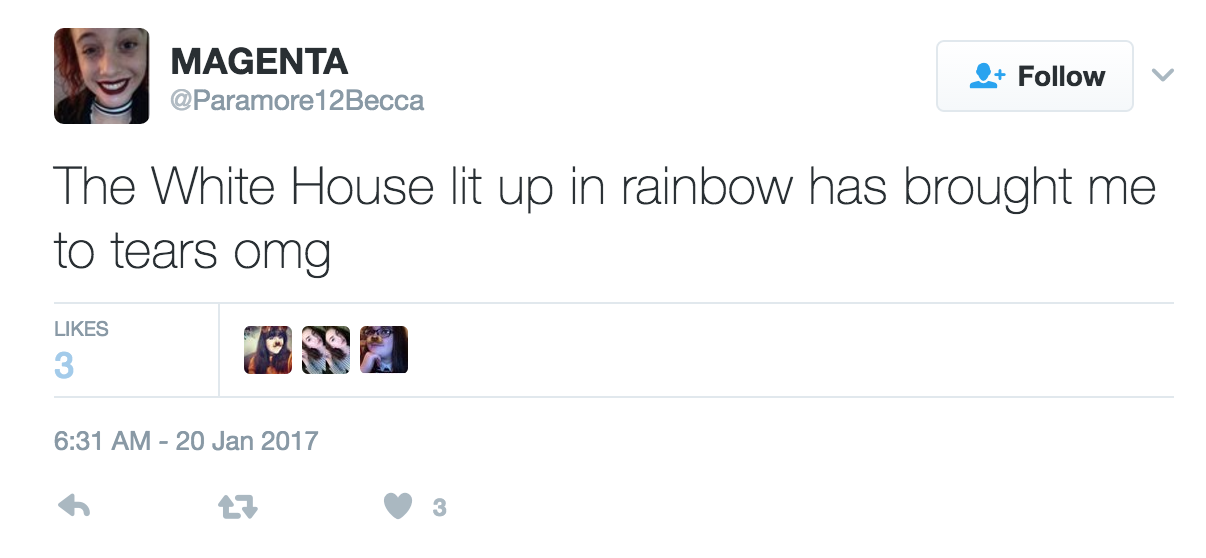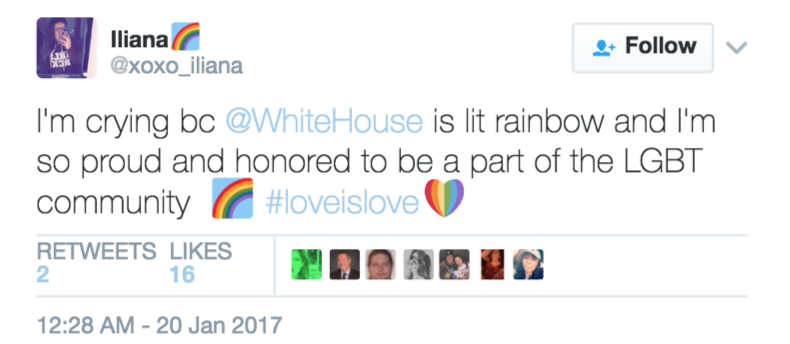 The photo even made its way onto people's Instagram feeds.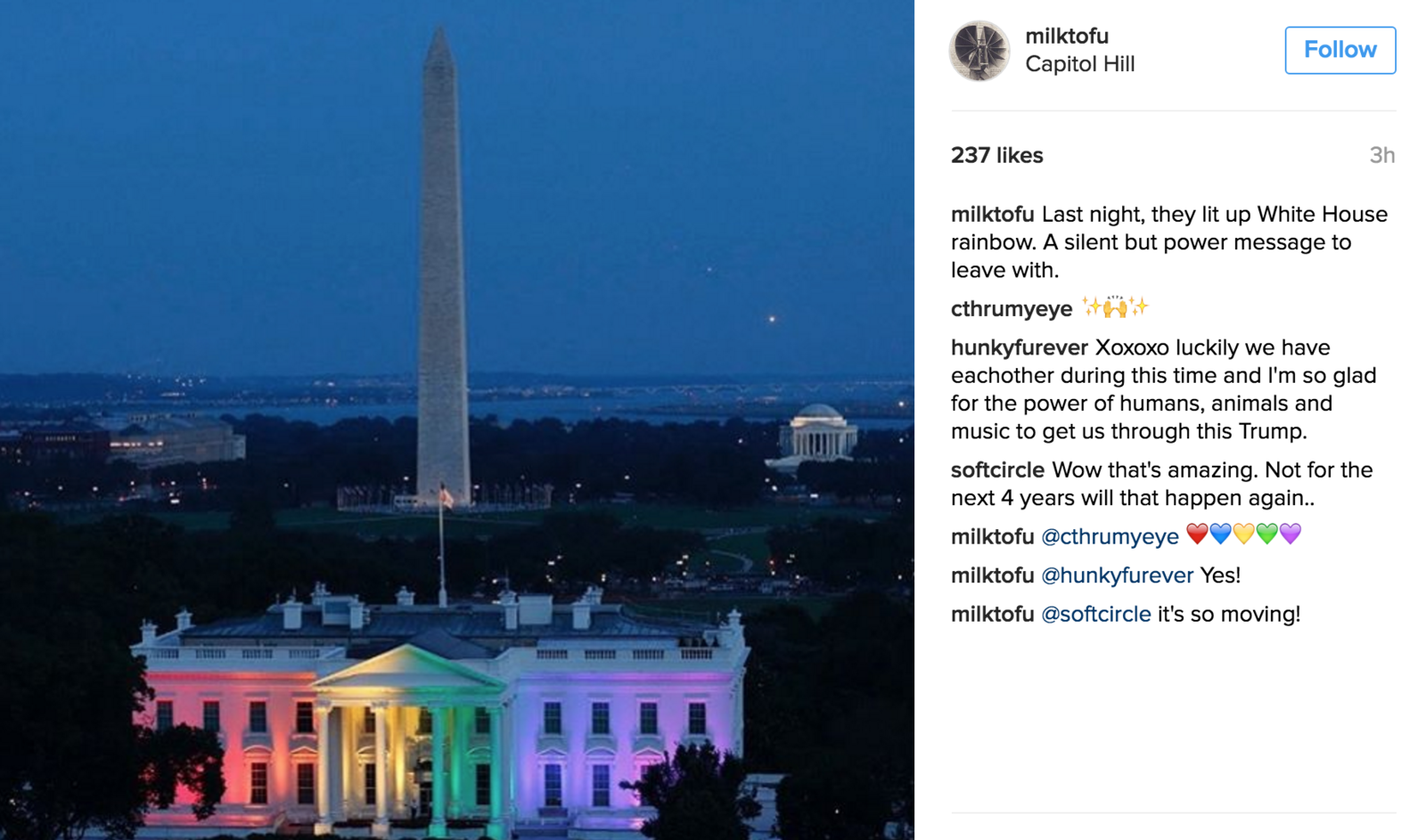 Some people, like comedian Margaret Cho, realized the photo was old and quickly corrected themselves.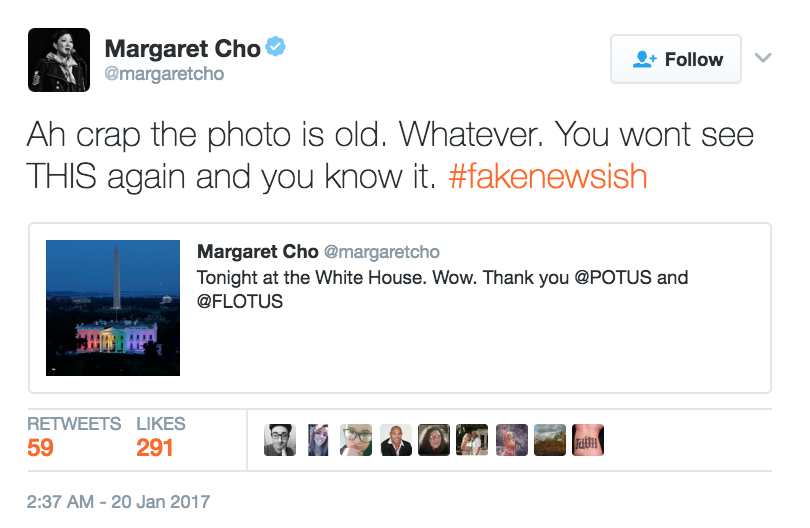 To conclude: lots of people still find the photo inspirational — it's just not a recent one.