Meet The Gay Couple Featured On The Walls Of New York City's Newest Subway Line
The subway mosaic is believed to be the first permanent piece of LGBT public art in New York.
New York City's long awaited Second Avenue subway already has a bunch of commuters waiting. Over three dozen mosaic portraits depicting everyday New Yorkers waiting for a train adorn the walls of the new line as part of a commissioned art piece by Vik Muniz.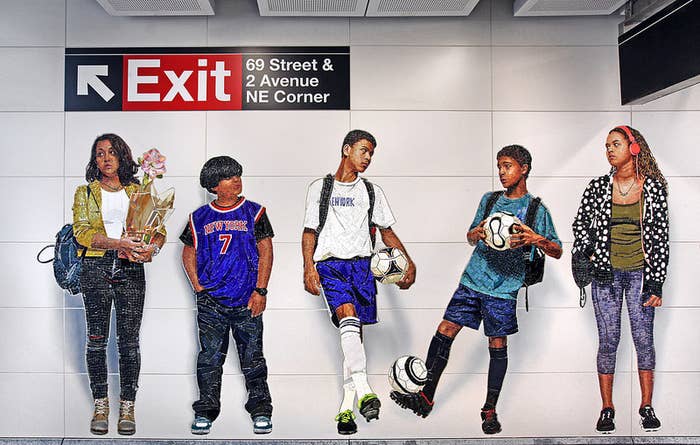 One pair of "strangers" featured is a local married couple, Thor Stockman and Patrick Kellogg, who are depicted holding hands. The couple told BuzzFeed News they got involved after a friend invited them to pose for a photo at the artist's Brooklyn studio.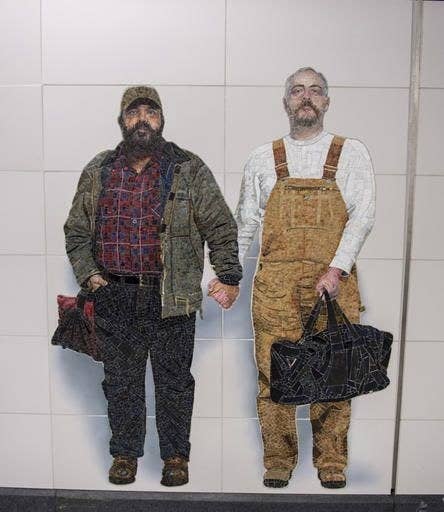 Even though they were called in for a photo session, the couple never imagined they would be selected to appear in the final piece. "We assumed they were taking photographs of thousands of average New Yorkers," said Stockman. "The chances of being selected were next to zero, so we forgot all about it."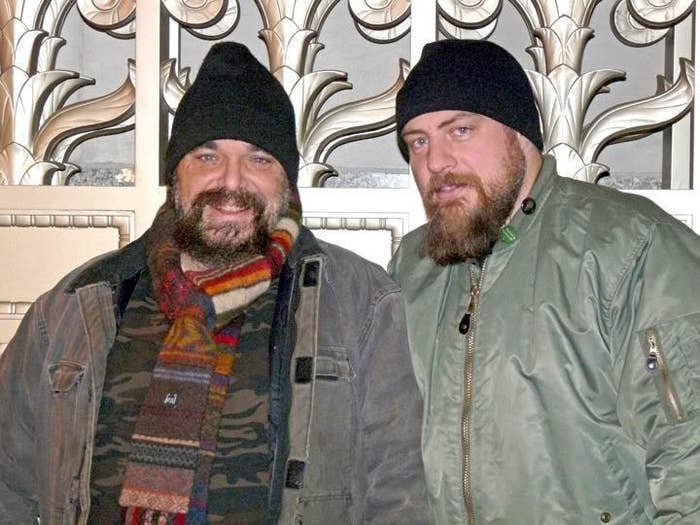 As the only queer couple featured in the piece, images of Thor and Stockman spread all over the internet after a preview of the Second Avenue art project was released.
Now married for over three years, the couple originally met online.
"They say around 50,000 people will use that [subway] station every day," said Stockman. "I hope some of them look up while they rush to and from work and see how beautiful Muniz's work is — showing the melting pot and diversity that make up New York City. It's one of the reasons I love living here so much."