Hold My Gloves: Netflix Just Released A "Carol" Singalong For The Holidays
"Hark we group of Carols sing, with my queen who needs a king?"
Cate Blanchett and Rooney Mara unfortunately do not appear in the musical numbers, and it's no Carol sequel, but we'll take it.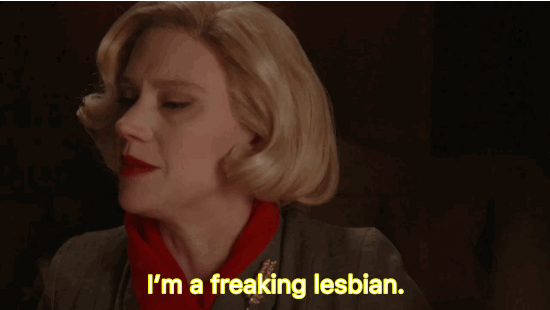 Instead, a group of Carol and Therese impersonators gather round to sing some reimagined holiday classics, like "Hark! The Herald Carols Sing." Let's take a closer look at the lyrics:
Strange but lovely, flung from space
This, which started with a glove
Has Transformed into true love.

Hark! We group of Carols sing:
With my queen who needs a king?
And how can we forget about "Auld Lang Syne"?
And that old favorite, "Away in a Toy Shop":
On the second day of Carolmas my true love gave to me
Two brown gloves and an olive atop a martini!
So, there you have it. A new holiday tradition is born. Gather around and sing a few ~Carols~ with your sweetheart. Happy Carolmas, darlings.