A Lot Of People Thought Grindr's New Emoji Keyboard Referenced Crystal Meth
The "T" emoji was removed from the app as of Tuesday afternoon and will be replaced with "DT" for "down to" in the next update, according to a statement from Grindr.
Grindr released its very own emoji keyboard this week, allowing users with the latest update of the hook-up app to message, flirt, and express their sexual preferences with the help of an array of cartoon Gaymojis.
The "gaymoji" set ranges from alcoholic drinks to sexual positions — and yes, there are plenty of eggplants.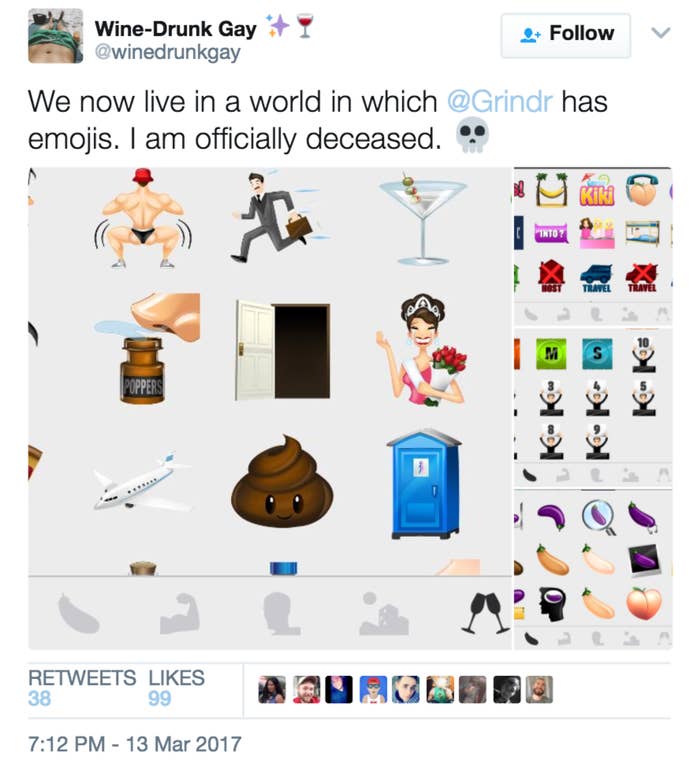 Users quickly jumped on social media to share their excitement, or disapproval, concerning the new feature.
But one emoji in particular — a simple capital "T" — became the center of debate. Many users were quick to point out the emoji could stand for "Tina", a popular slang term for crystal meth.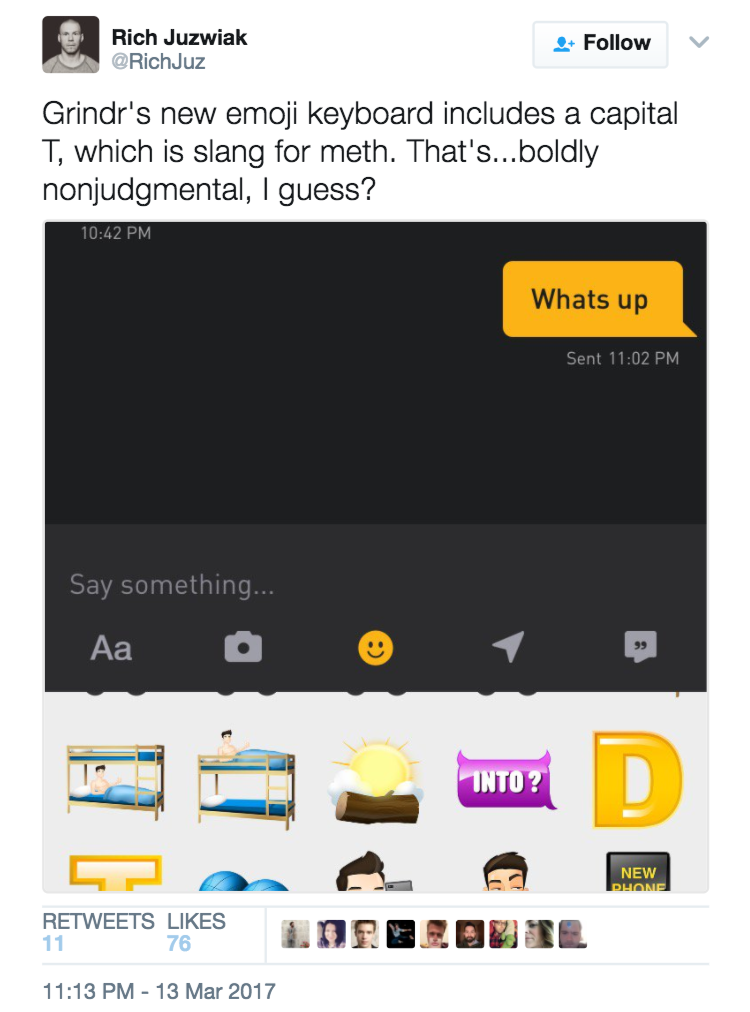 UPDATE
In an official statement emailed to BuzzFeed News on Wednesday, Grindr said that the "T" was originally intended to be paired with the "D" next to it on the keyboard. "The 'T' Gaymoji was intended to follow the 'D' and resemble the acronym 'DT,' also known as 'down to' followed by whatever it is that the user is down to 'do'," the statement read.
Clealry many users did not originally assume the "D" and "T" emojis were supposed to be used together.
"Grindr has a capital T emoji on their app now?" one user tweeted. "Ya'll sissies need Jesus."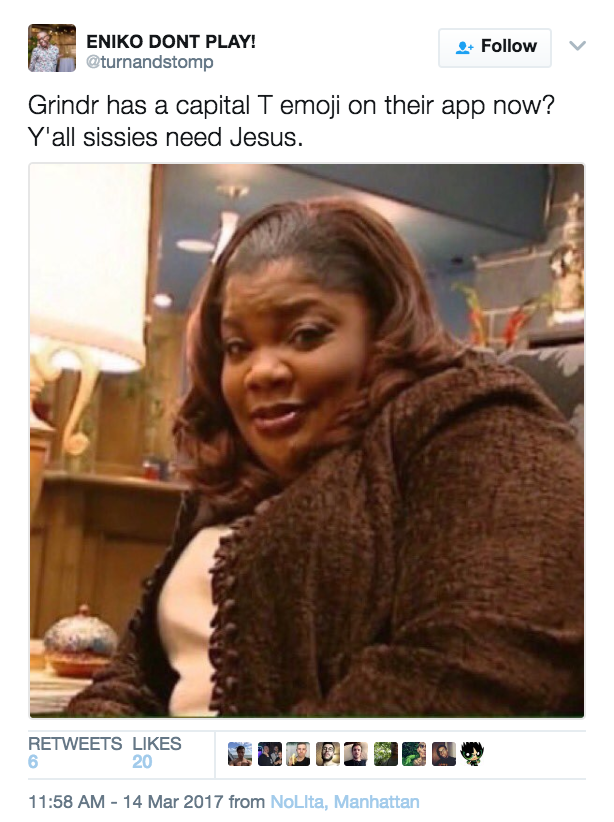 Many users were displeased the emoji could be used to promote drug use on the app.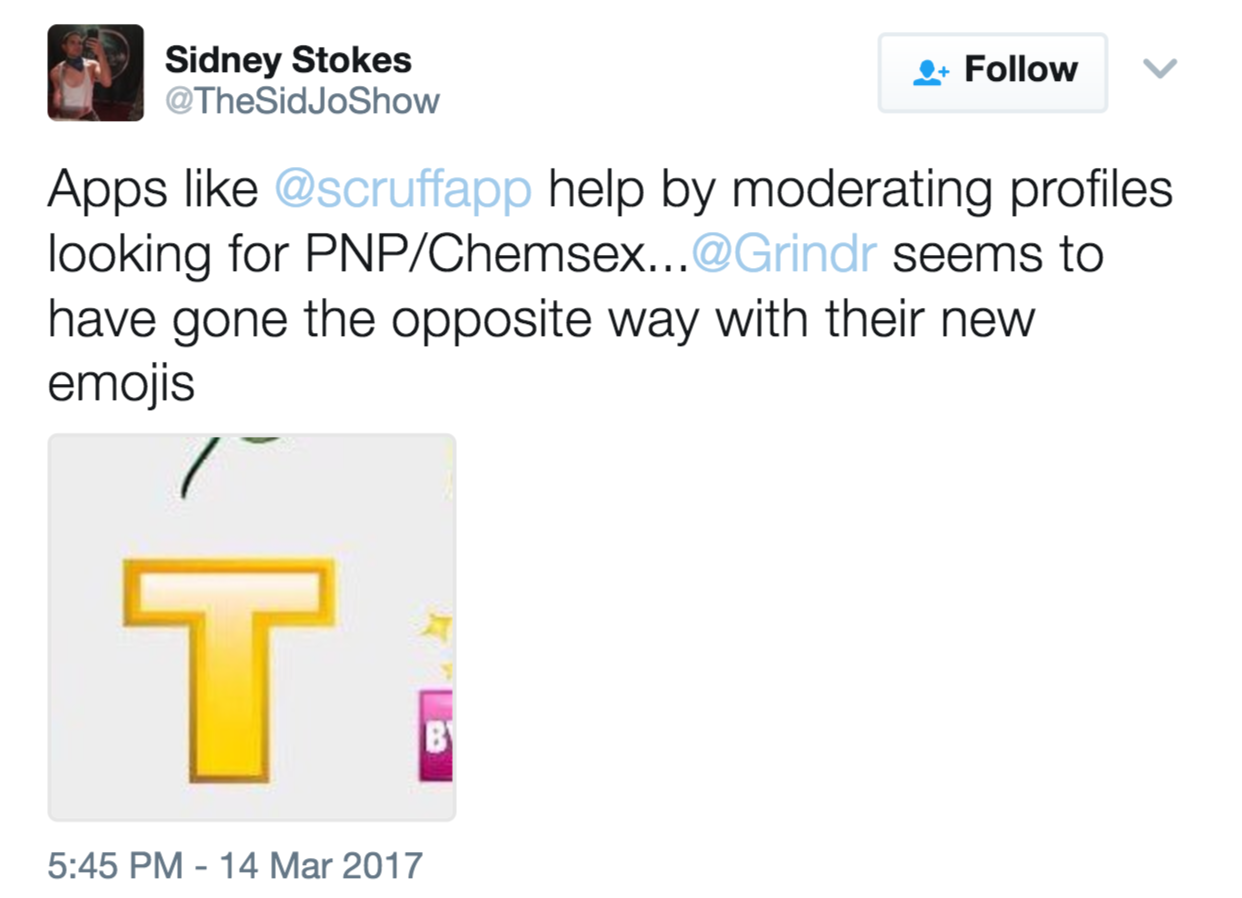 Before Grindr clarified the purpose of the "T" emoji, many debated what the "T" might actually stand for.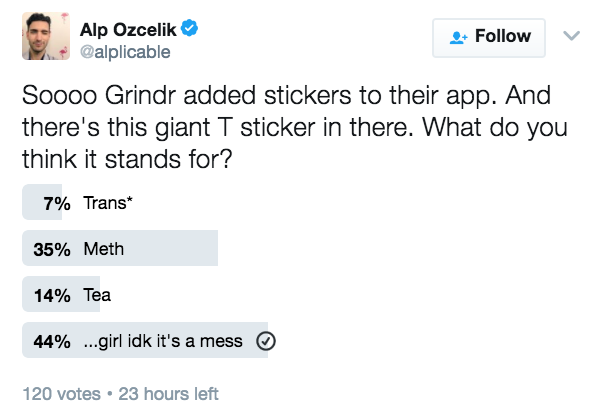 For example, some made a case for the emoji translating to "spilling the tea" or "testosterone" instead.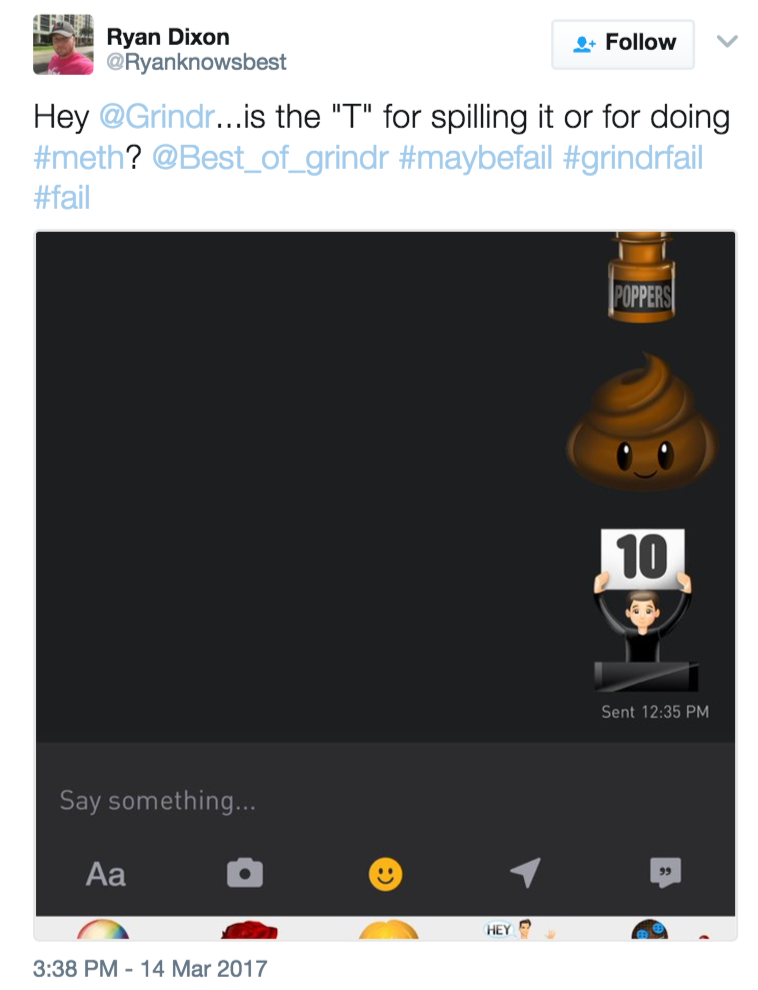 Before the meaning behind the giant T could be revealed, the controversial emoji was removed from the app.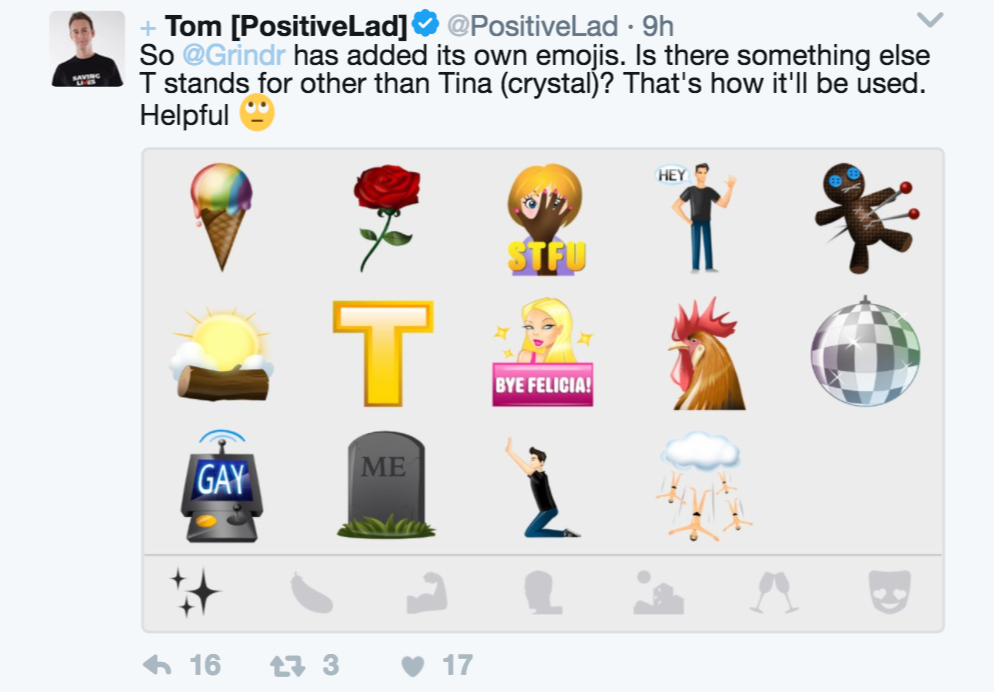 Users began noticing that the "T" was missing from the keyboard on Tuesday afternoon.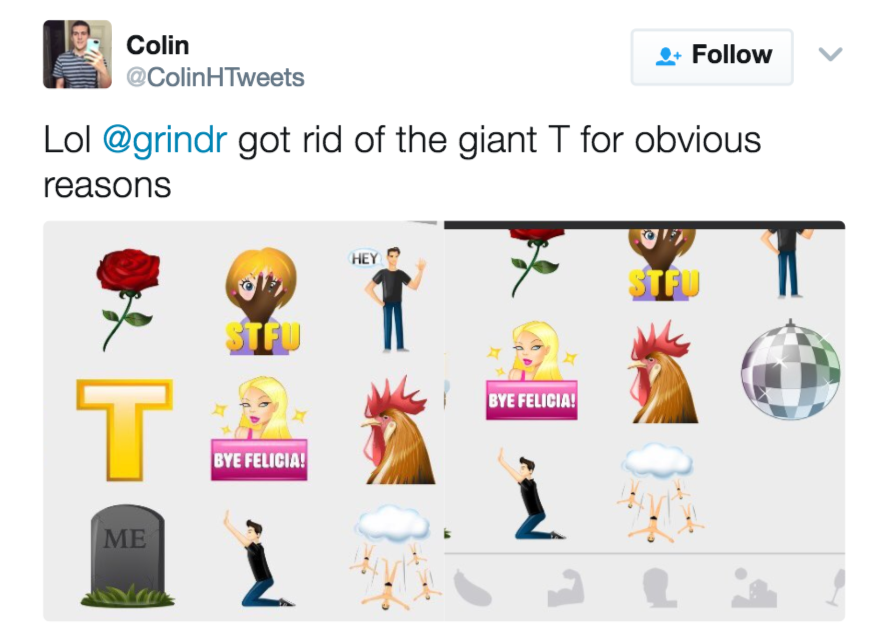 According to the statement from Grindr, the revised "DT" Gaymoji will be made available in the app's next update.