Ellen Page released a personal statement on Facebook Friday saying she was harassed and outed by director Brett Ratner. She also detailed several other incidents of sexual misconduct from other men in the industry during her teenage years working as an actor.
Page claims that when she was 18 years old, during a cast and crew meeting for X Men: The Last Stand, Ratner told a woman 10 years Page's senior that she should "fuck her to make her realize she's gay."
Page wrote that with his comments, Ratner outed her to the rest of the cast "with no regard" for her well-being — an act she believes was an anti-gay "cruel manipulation," designed to "oppress and repress."
This public, aggressive outing left me with long standing feelings of shame, one of the most destructive results of homophobia. Making someone feel ashamed of who they are is a cruel manipulation, designed to oppress and repress.
Anna Paquin spoke out via Twitter to confirm she was present when Ratner made the alleged statements.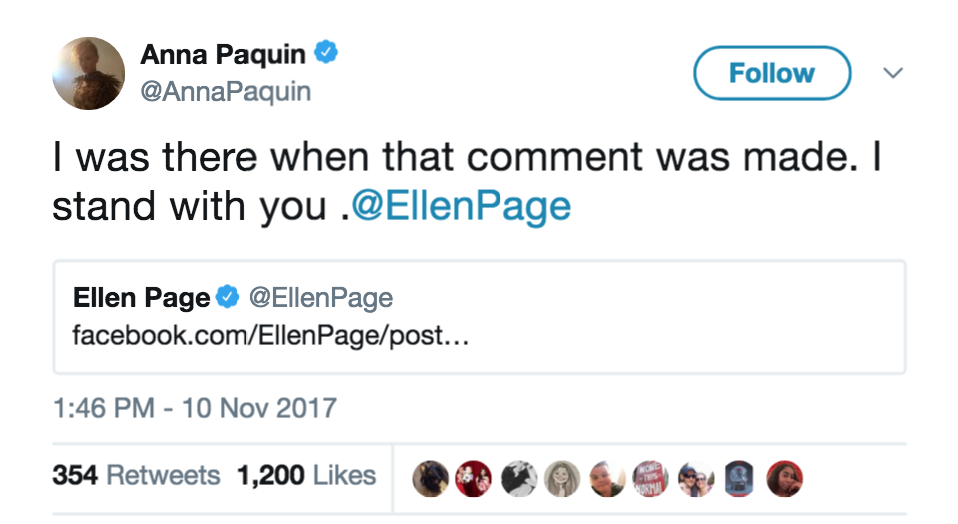 Page also details a confrontation she had with Ratner, when he insisted she put on a shirt that read "Team Ratner" and she refused. She said later she was reprimanded by producers in her trailer for disobeying the director.
Page goes on to detail an incident with a different unnamed director who she says fondled her leg under a table when she was 16 years old. Only a few months later, Page says she was sexually assaulted by a grip on set and propositioned by another director to sleep with an older man and tell him the details.
When I was sixteen a director took me to dinner (a professional obligation and a very common one). He fondled my leg under the table and said, "You have to make the move, I can't." I did not make the move and I was fortunate to get away from that situation. It was a painful realization: my safety was not guaranteed at work. An adult authority figure for whom I worked intended to exploit me, physically. I was sexually assaulted by a grip months later. I was asked by a director to sleep with a man in his late twenties and to tell them about it. I did not. This is just what happened during my sixteenth year, a teenager in the entertainment industry.
"It was a painful realization: my safety was not guaranteed at work," Page wrote. "An adult authority figure for whom I worked intended to exploit me, physically."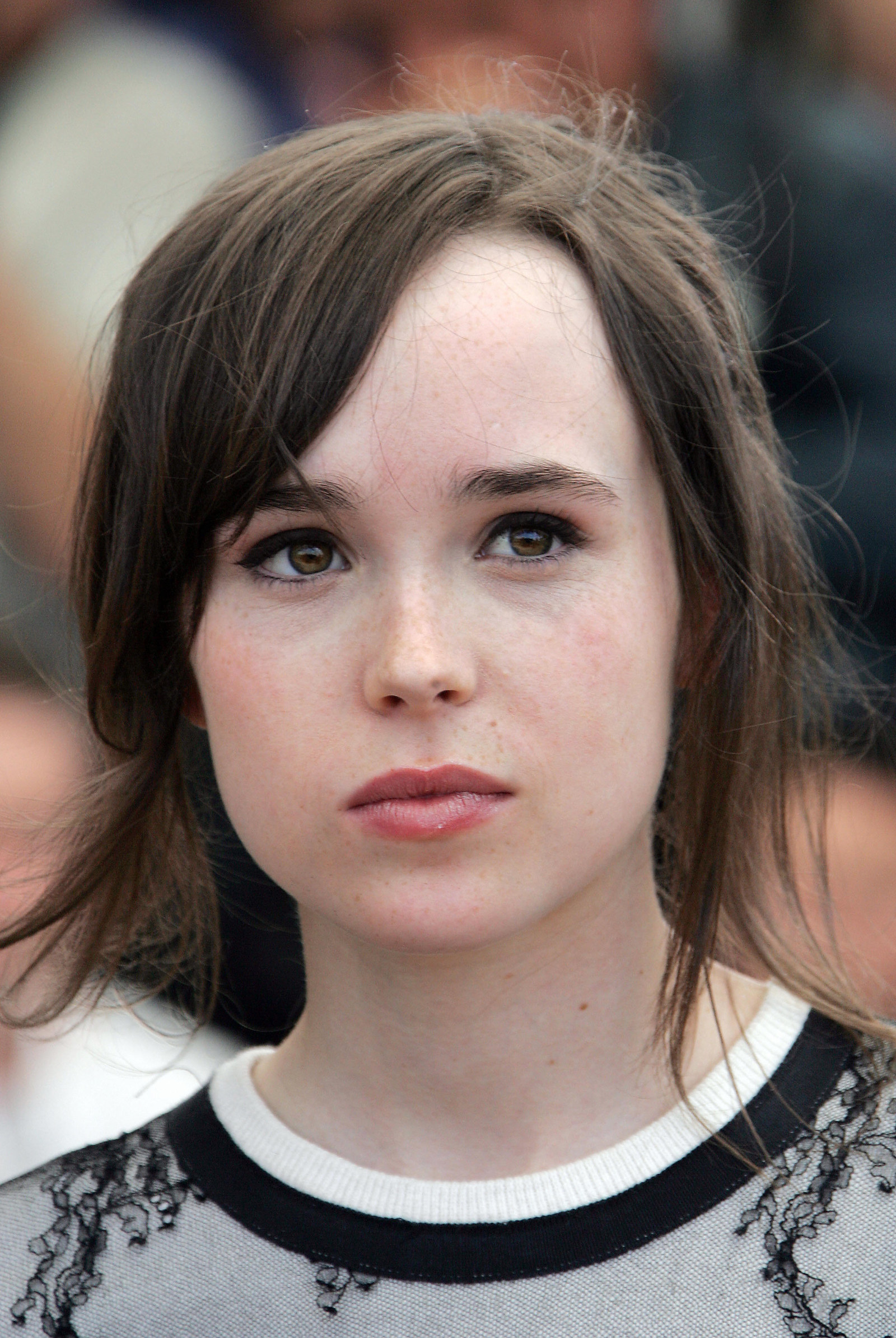 In her statement, Page calls working with director Woody Allen "the biggest regret" of her entire career. Page starred in his 2012 film To Rome With Love.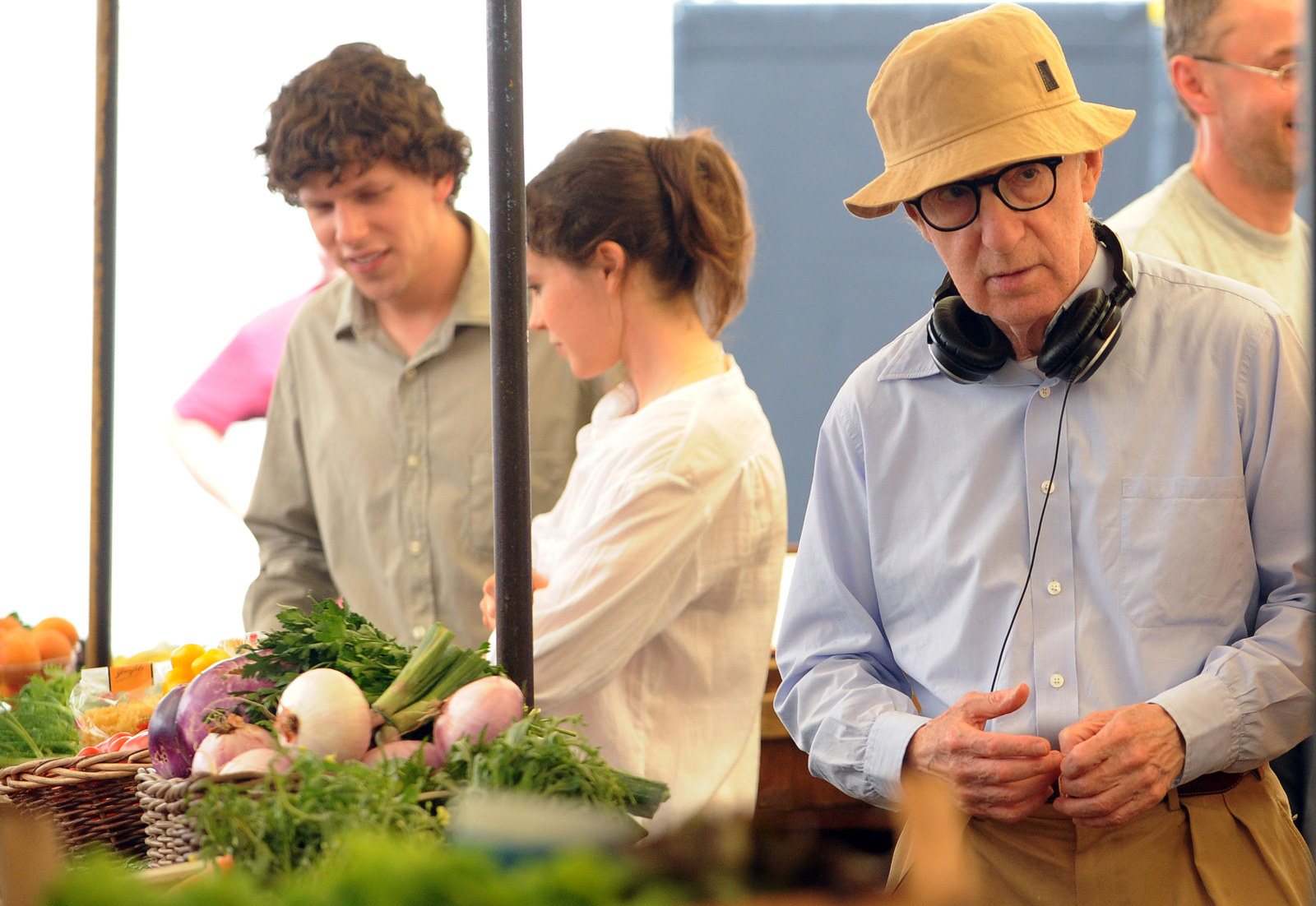 I did a Woody Allen movie and it is the biggest regret of my career. I am ashamed I did this. I had yet to find my voice and was not who I am now and felt pressured, because "of course you have to say yes to this Woody Allen film." Ultimately, however, it is my choice what films I decide to do and I made the wrong choice. I made an awful mistake.
In another portion of her post, Page said the focus should be on the stories of queer and trans people of color who have led LGBT and women's rights movements, while acknowledging her own position of privilege as a white lesbian cis woman.
Let's remember the epidemic of violence against women in our society disproportionately affects low income women, particularly women of color, trans and queer women and indigenous women, who are silenced by their economic circumstances and profound mistrust of a justice system that acquits the guilty in the face of overwhelming evidence and continues to oppress people of color. I have the means to hire security if I feel threatened. I have the wealth and insurance to receive mental health care. I have the privilege of having a platform that enables me to write this and have it published, while the most marginalized do not have access to such resources.
Many were quick to thank Page for her honesty and bravery in sharing her detailed account.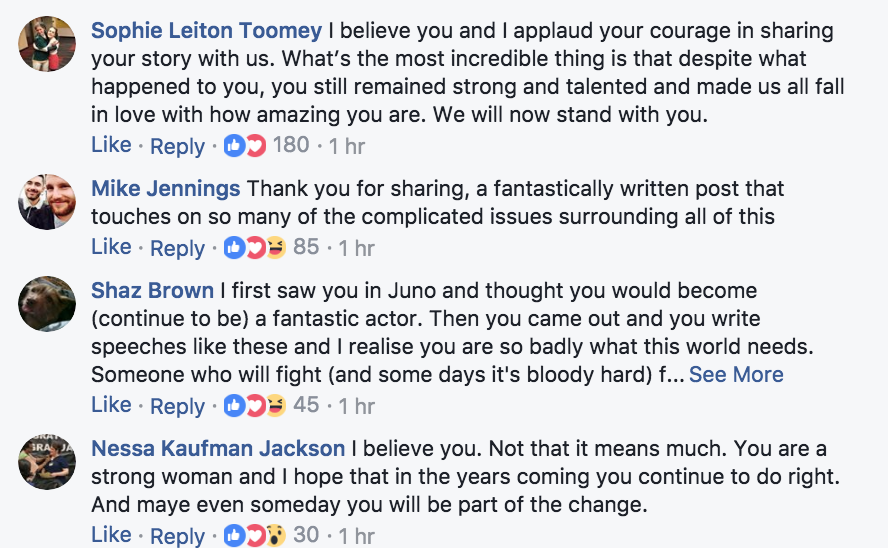 "This is a long-awaited reckoning," Page concludes in her statement, referring to the surge of women coming forward with incidents of sexual misconduct and harassment. "It has to be."
"Don't allow this behavior to be normalized. Don't compare wrongs or criminal acts by their degrees of severity. Don't allow yourselves to be numb to the voices of victims coming forward. Don't stop demanding our civil rights."
BuzzFeed News has reached out to Ratner's attorney and publicist for comment.