Ellen DeGeneres has confirmed on Twitter that gospel singer Kim Burrell, whose anti-gay sermon went viral over the weekend, will not be performing as scheduled on her show this Thursday.
Burrell was scheduled to perform a song from the Hidden Figures soundtrack alongside Pharrell Williams, but a recording of the singer delivering a sermon in which she described homosexuality as "perverted" led to immediate backlash.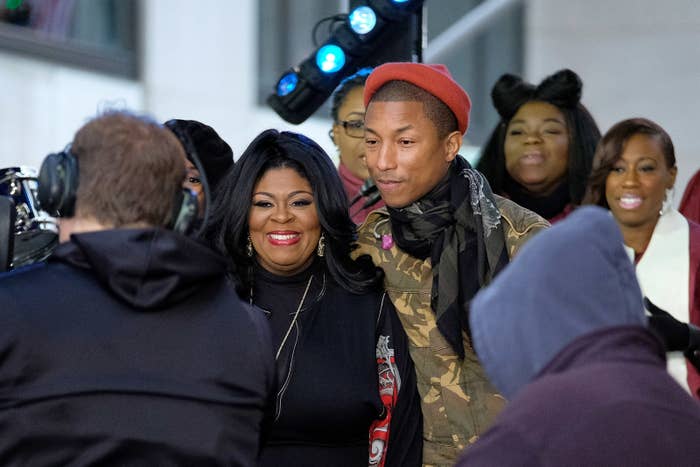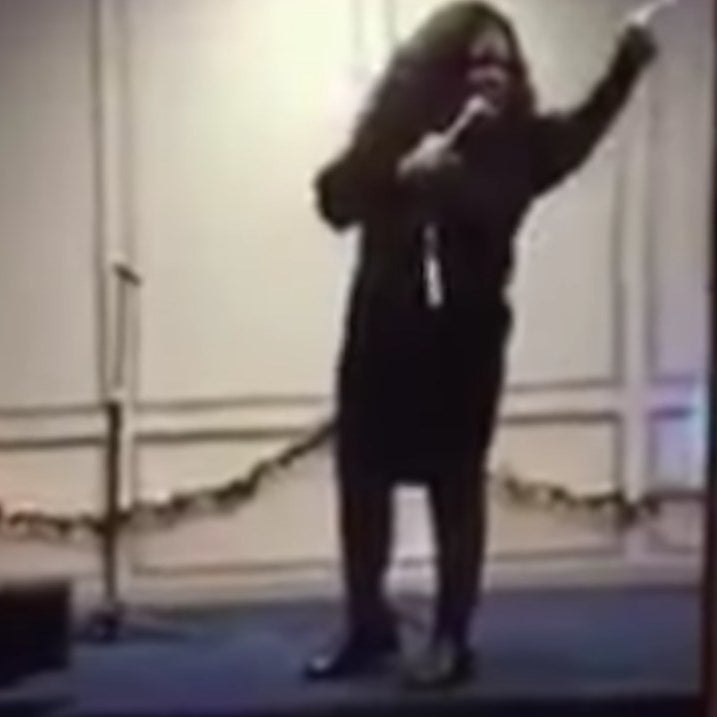 The singer responded to her critics in a Facebook Live video, which has since been deleted.
"I never said 'LGBT' last night, I said 'S-I-N,'" she explains. "And whatever falls under sin was preached. What was posted isn't how I preached too — but only that. Isn't that something. That is the design of the enemy, to make it look like I have a personal agenda against people."
"To every person who is dealing with the homosexual spirit, I love you because God loves you," she concludes. "But God hates the sin."
Several members of the Hidden Figures cast publicly condemned Burrell's actions over the weekend, including Williams and Janelle Monáe.
Many people on social media were quick to point out that not only was Burrell scheduled to appear on Ellen, but she worked with Frank Ocean on his latest album. "My issue with Kim Burrell is the contradiction," wrote one Twitter user: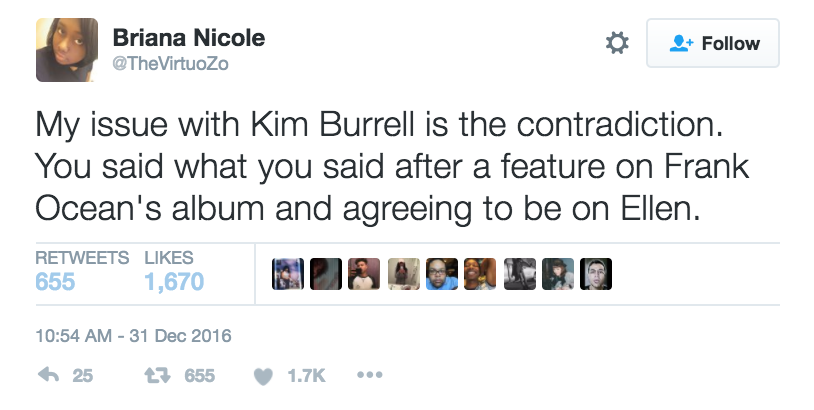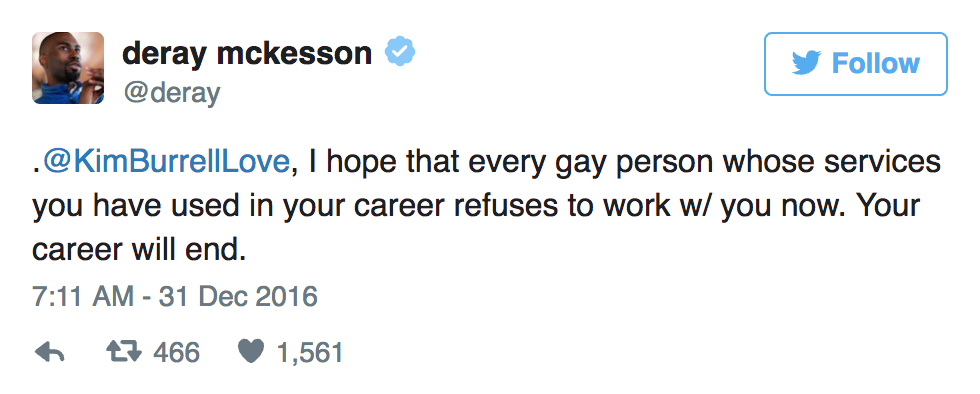 While Ocean did not immediately respond to BuzzFeed News' request for comment, his mother, Katonya Breaux, had this to say on Twitter: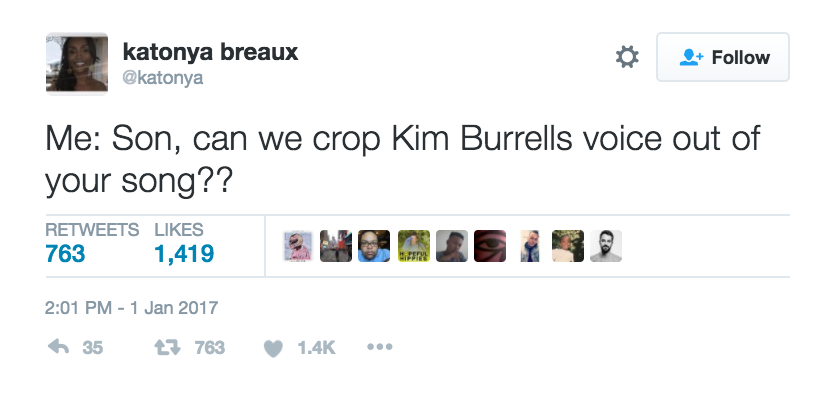 Kim Burrell has not yet responded to BuzzFeed News' request for comment.