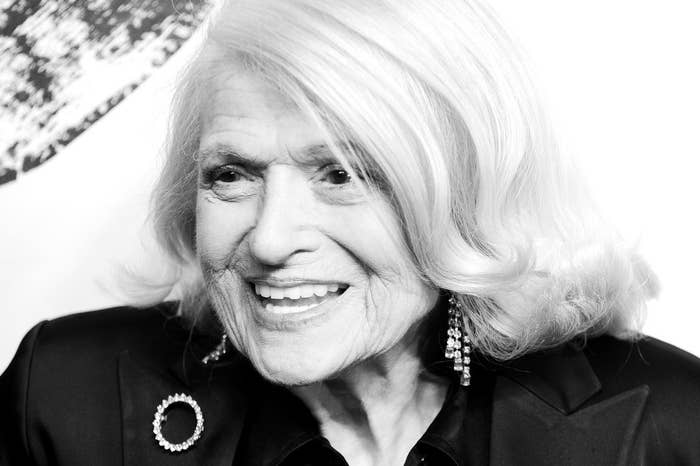 Edith Windsor, the woman synonymous with the fight for LGBT equality in the United States and whose 2013 Supreme Court victory declared the Defense of Marriage Act unconstitutional, died Tuesday. She was 88 years old.
Her death was confirmed to the New York Times by her wife, Judith Kasen-Windsor, whom she married in 2016. No cause of death was provided.
Windsor's lawyer, Roberta Kaplan, told BuzzFeed News Tuesday she died peacefully.
An extremely successful and career-minded woman, as well as a loving and devoted wife, Windsor would become an unlikely pioneer for LGBT rights late in life. She dedicated those later years to fighting for her own love story to be recognized as equal, bringing the case of United Sates v. Windsor into the history books and setting one of the most influential legal precedents in the fight for marriage equality. Her personal life was inseparable from the cause she fought for so valiantly.
"The idea that I might be a piece of history blows my mind," Windsor told BuzzFeed in 2013.
Former president Barack Obama said he spoke with Windsor a few days ago "to tell her one more time what a difference she made to this country we love."
"Few were as small in stature as Edie Windsor – and few made as big a difference to America," he said of her passing.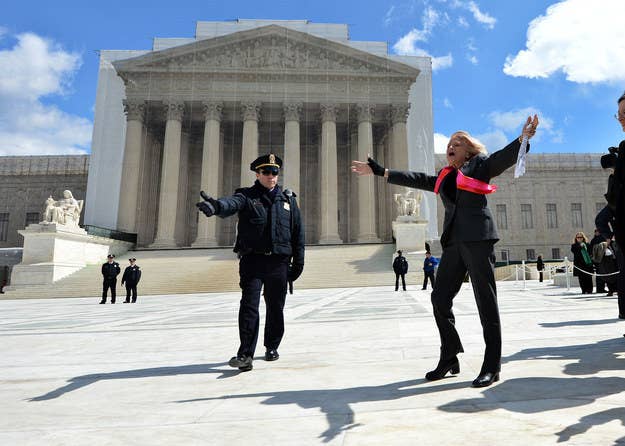 Windsor was born Edith Schlain in 1929, the youngest of three children to Jewish Russian immigrants James and Celia Schlain in Philadelphia. Despite her family losing their home and business during the depression, Windsor graduated from high school and would continue on to earn a degree from Temple University. It was at university where she would first fall in love with another woman.
Despite those feelings, she married a man named Saul Windsor in May of 1951 — later breaking it off as she finally came to terms with her own sexuality. "I wanted to be like everybody else. You marry a man who supports you — it never occurred to me I'd have to earn a living, and nor did I study to earn a living," she said.
Windsor would go one to do much more than simply "earn a living," as she started a new life in New York City. After graduating with a master's degree in mathematics from NYU in 1957, she would join IBM and climb to the highest technical title of senior systems programmer. She was among the first to receive an IBM PC in New York City and would later found and act as president of PC Classics Inc., a software house specializing in consulting.
Her career was taking off, but her social life was virtually nonexistent. Windsor began to explore the lesbian scene in New York City's West Village, begging her friends to take her "where the lesbians go." They readily obliged.
The night she finally met Thea Spyer, a doctor of clinical psychology, in a small bar in the West Village, Windsor recalls that the two danced until she had a hole in her stocking. After this initial meeting, it would be two more years until they started dating, and another 40 before they were legally married. Spyer proposed with a circle pin adorned with diamonds instead of an engagement ring, and Windsor was seen wearing it until her death. Windsor referred to the years before the two were married as "just dancing."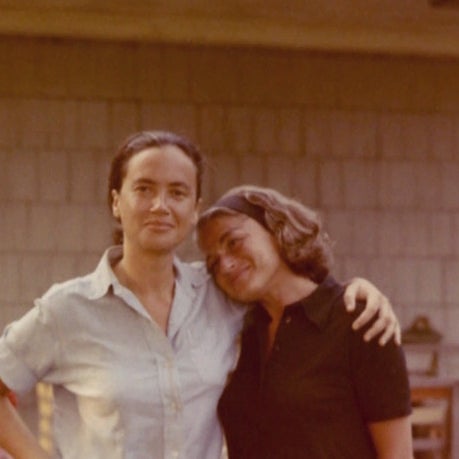 For 40 years the couple lived together in an apartment on Fifth Avenue near Washington Square. They also purchased a house in South Hampton, while adventurous trips would take them all over the globe. Following one vacation in Italy, the pair returned to the West Village at the conclusion of the Stonewall Riots. "From that day on, I had this incredible gratitude. They changed my life. They changed my life forever," Windsor said of the drag queens involved in the riots. She found a new passion for LGBT rights and quickly joined several organizations, even founding the improv group Old Queers Acting Up.
Only 13 years into their relationship, Spyer was given a multiple sclerosis diagnosis, one that would eventually would leave her using a wheelchair. Windsor opted for early retirement to take on the role of nurse — she never faltered from her companion's side. "She kind of reinvented herself every year, every year the paralysis extended and got worse. She was always very alive, she always had this very alive personality," Windsor recalled in a 2013 interview with BuzzFeed.
When it was clear Spyer had under a year to live, the couple flew to Toronto to be legally married by Canada's first openly gay judge, Justice Harvey Brownstone. Their love story was the center of the award-winning 2009 documentary film Edie and Thea: A Very Long Engagement by Susan Muska and Gréta Olafsdóttir. "I was 77, Thea was 75, and maybe we were older than that at that point, but the fact is that everybody treated it as different. It turns out marriage is different," Windsor said of finally getting married.
Spyer would die just two years later. Windsor suffered a heart attack shortly after, from which she quickly recovered.
Not only did Windsor have to mourn the loss of her wife, she faced having to pay more than $350,000 in federal estate taxes. Having already been active in equality and marriage organizations for many years, Windsor was prepared to fight for her love to be recognized and validated under law.
Robbie Kaplan, a partner at Paul Weiss Rifkind Wharton & Garrison, took up her cause. Windsor and Kaplan filed their lawsuit in federal court in New York in partnership with the American Civil Liberties Union. Seemingly overnight Windsor's love story was no longer personal — it was a symbol of hope for every same-sex couple fighting a similar battle. On Dec. 7, 2012, the Supreme Court announced that it would hear Windsor's case.
When asked why she decided to sue the United States, Windsor replied, "On a deeply personal level, I felt distressed and anguished that in the eyes of my government, the woman I had loved and cared for and shared my life with was not my legal spouse."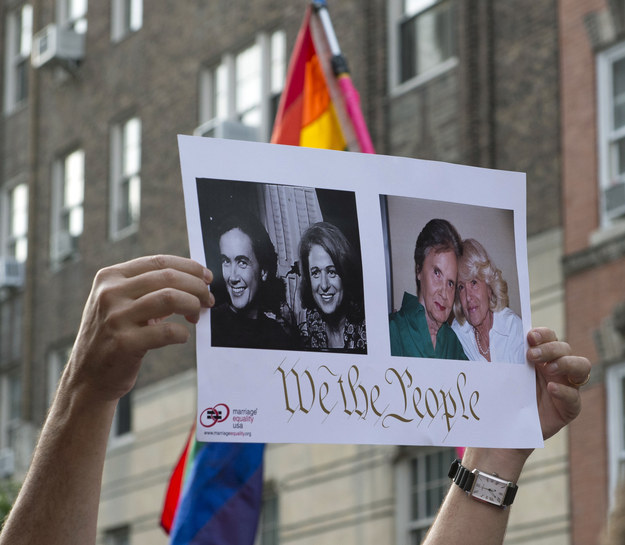 "Fighting is very hard—we spend our lives coming out, in different circumstances. We're never all out, somehow. It takes a lot of guts to stand up and let people know—people you've lied to much of your life—that not only are you a lesbian, but you're a lesbian fighting the United States of America," Windsor told NYU Alumni Magazine in 2011.
On June 26, 2013, the Supreme Court held that DOMA's ban on federal recognition of same-sex couples' marriages was unconstitutional, making it clear Windsor should not have had to pay an inheritance tax following Spyer's death.
Windsor had challenged the constitutionality of the Defense of Marriage Act armed only with her own personal love story — and she had won.
A vigil is being planned by the office of Rep. Jerrold Nadler for Tuesday night outside of the Stonewall Inn, Kaplan said. A memorial service is planned for Friday.