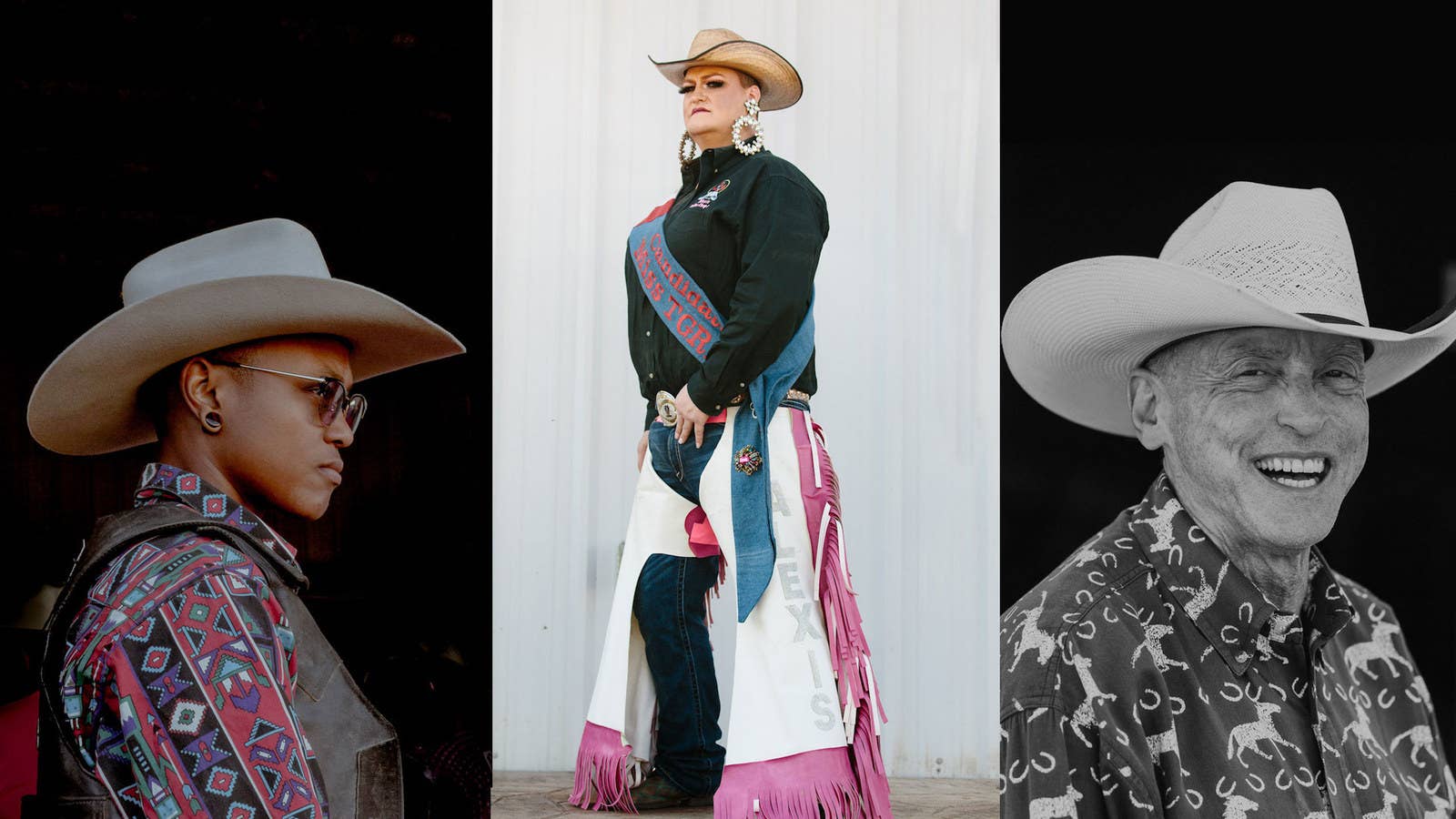 "Just because we have 'gay' in our title doesn't make any of us any less of an athlete," rough stock rider Breana Knight told BuzzFeed News the day before competing in the 32nd annual World Gay Rodeo Finals in Mesquite, Texas. "We're out here, we're getting dirty, we're getting hurt — just like anyone else in any other rodeo." Then again, you don't see cowboys in drag at just any rodeo.
Dirty jeans, boots, big buckles, and a touch of glitter — that's what you get with the International Gay Rodeo Association (IGRA). Since its founding in 1985, a time when the stigma of being gay was strongly felt in the glare of the AIDS crisis, the IGRA has become the largest organization to host LGBT-friendly rodeos (you don't have to be queer to compete) all over the US and Canada. Riding with pride and breaking down stereotypes — in both the rodeo and LGBT communities — has always been the organization's aim. And you can feel that pride as soon as you step into the arena. The world finals feature traditional rodeo events (steer roping and bull riding) alongside more lighthearted and colorful "camp" events (Wild Drag and Goat Dressing).
While the athletes here may not always be comfortable being out and proud at other rodeos around the country, this is a place where queer cowboys and cowgirls, drag queens and drag kings, all come together to compete without judgment (aside from the actual judges, of course) alongside their chosen rodeo family. This group may be "come as you are," but rodeo always comes first.
The rough stock (steers and bulls) aren't necessarily professional rodeo circuit–level, but they aren't meant to be. Riders and ropers here are mostly amateur competitors and part-time athletes, many of whom grew up around livestock but have since moved to urban areas and cities. Others continue to live in remote or rural areas, embodying that truly western lifestyle.
"I never imagined that the life that I grew up with, and then being gay, that those two would come together," Sonny Koerner, who has been competing for over 20 years, said of discovering the gay rodeo in 1992. At first, he was skeptical. Koerner had grown up around livestock and took that lifestyle seriously. As he sat in the stands and watched, he quickly realized he had underestimated this group. "Here I saw a bunch of gay men and women doing the exact same thing I grew up with. The very next year I started competing as well."
BuzzFeed News attended the event to speak with the rodeo queens, steer ropers, and bull riders about what makes them come from all over, year after year, to ride at the gay rodeo.

"We're getting dirty, we're getting hurt — just like anybody else at any other rodeo."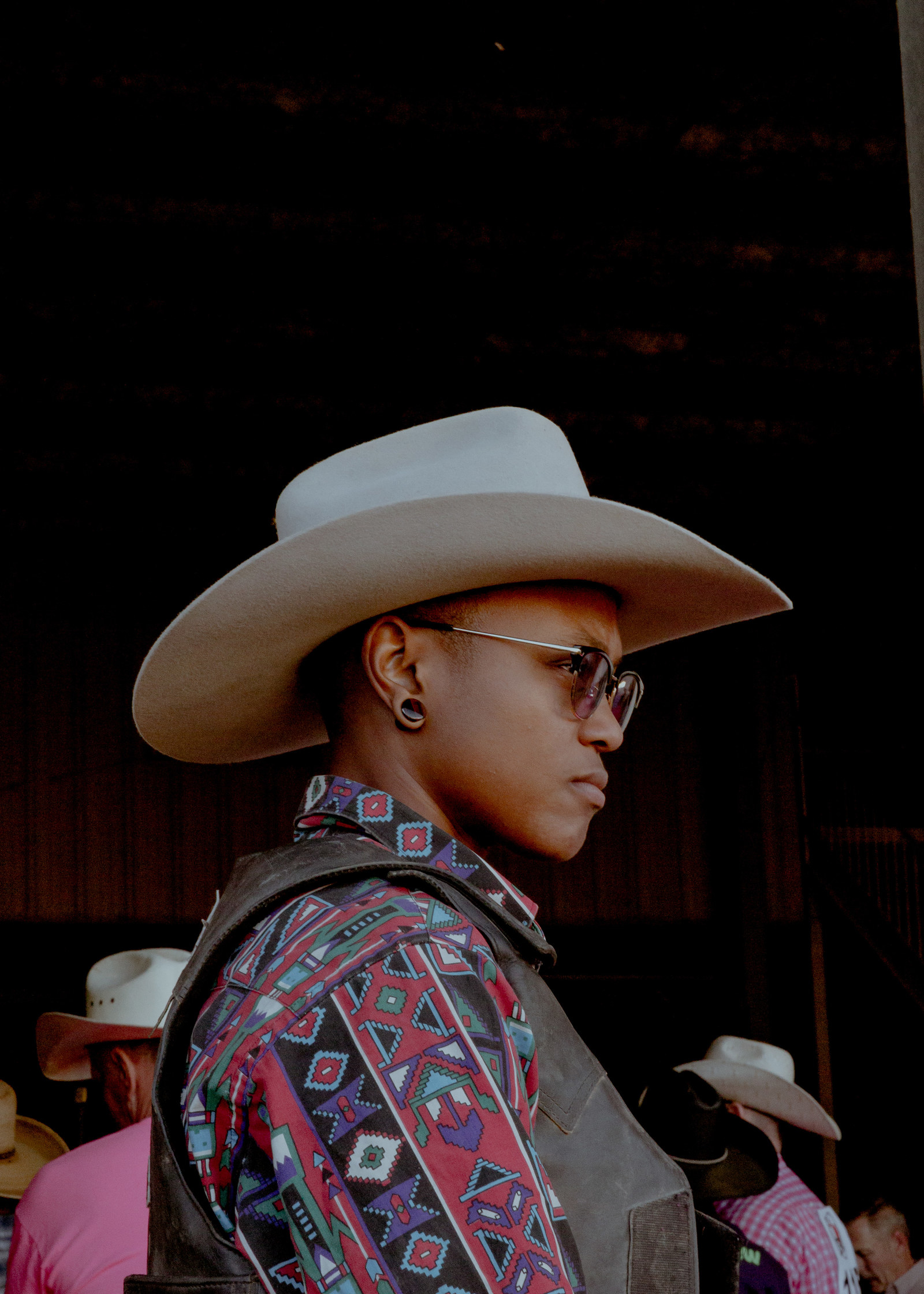 "There is definitely a level of risk involved and, as a partner, it's kind of like putting my heart out there on the steer or out there on the bull."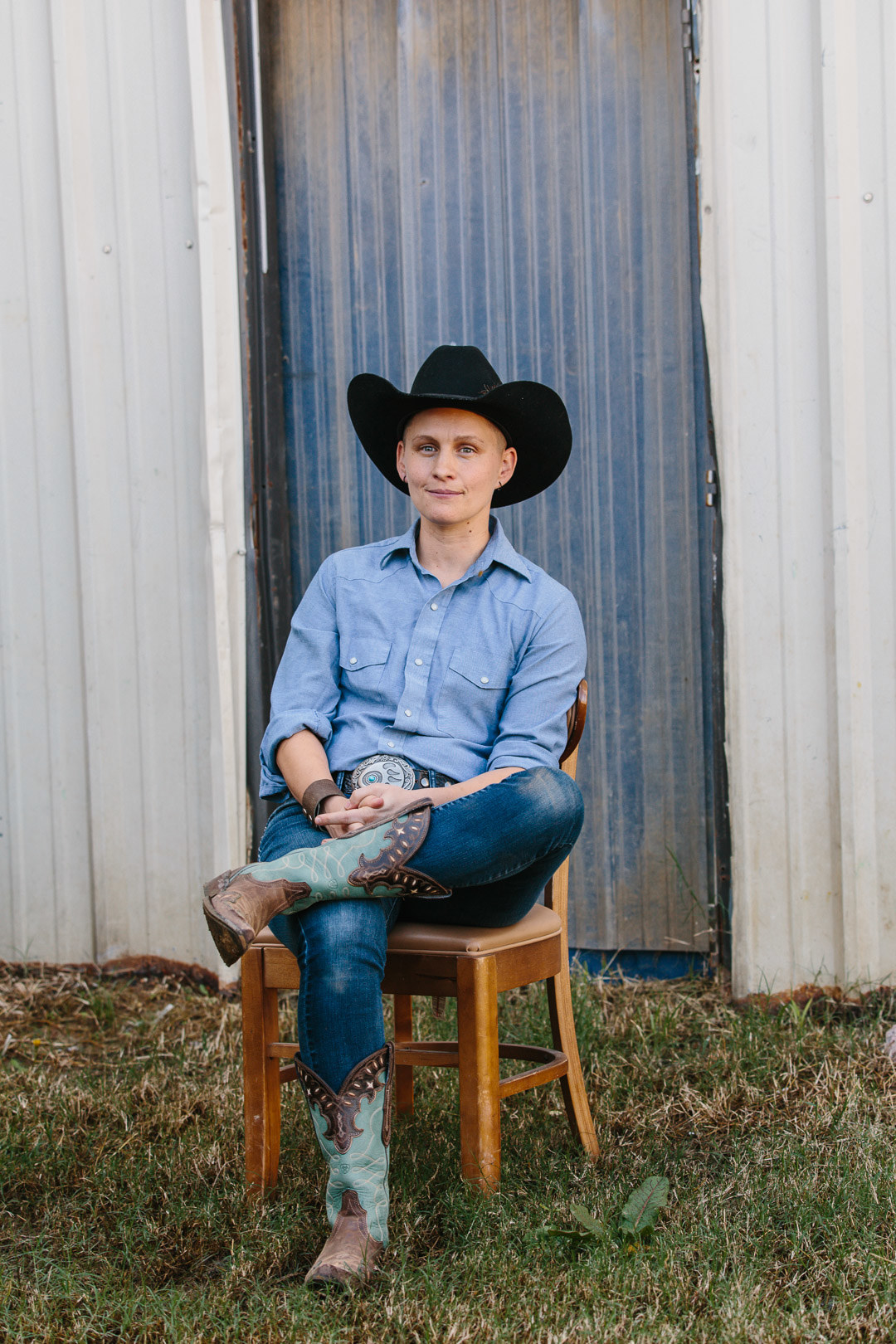 Although the IGRA was founded in the mid-'80s, the history of gay rodeo in the US goes further back. The very first gay rodeo was held at the Washoe County Fairgrounds in Reno, Nevada, on Oct. 2, 1976. Through the early '80s, the popularity of the Reno gay rodeo grew, with some drawing crowds of over 10,000 spectators — until the onset of the AIDS crisis. In 1983, conservative groups and protestors attempted to have the Reno gay rodeo shut down by getting the IRS to confiscate the group's books and proceeds. Attendance numbers plummeted in the following year, and the last official gay rodeo in Reno (at that time, known as the Comstock Reno Rodeo) was held in 1984. But other groups in Colorado, California, Arizona, Texas, and Oklahoma began hosting their own gay rodeo events and officially formed the IGRA in 1985.
At the world finals this year in Texas, the action didn't stop when the ring shut down and the horses were put up for the night. Many competitors traveled from all over the country to attend, and it only seemed fitting that each night should end with a bit of food, music, and dancing — all in the hopes of building community and raising funds for charity. As Reno rodeo founder Phil Ragsdale printed on programs distributed decades ago, the gay rodeo "is for gay people first, charity second, and for anyone who wants to come and have a good time alongside us." Ragsdale died from AIDS on June 1, 1992 — but over 30 years later, the life-affirming tradition he created rides on.
"Before we compete I always try to tell him good luck, kick all the way, have fun, and usually we kiss at the rodeo."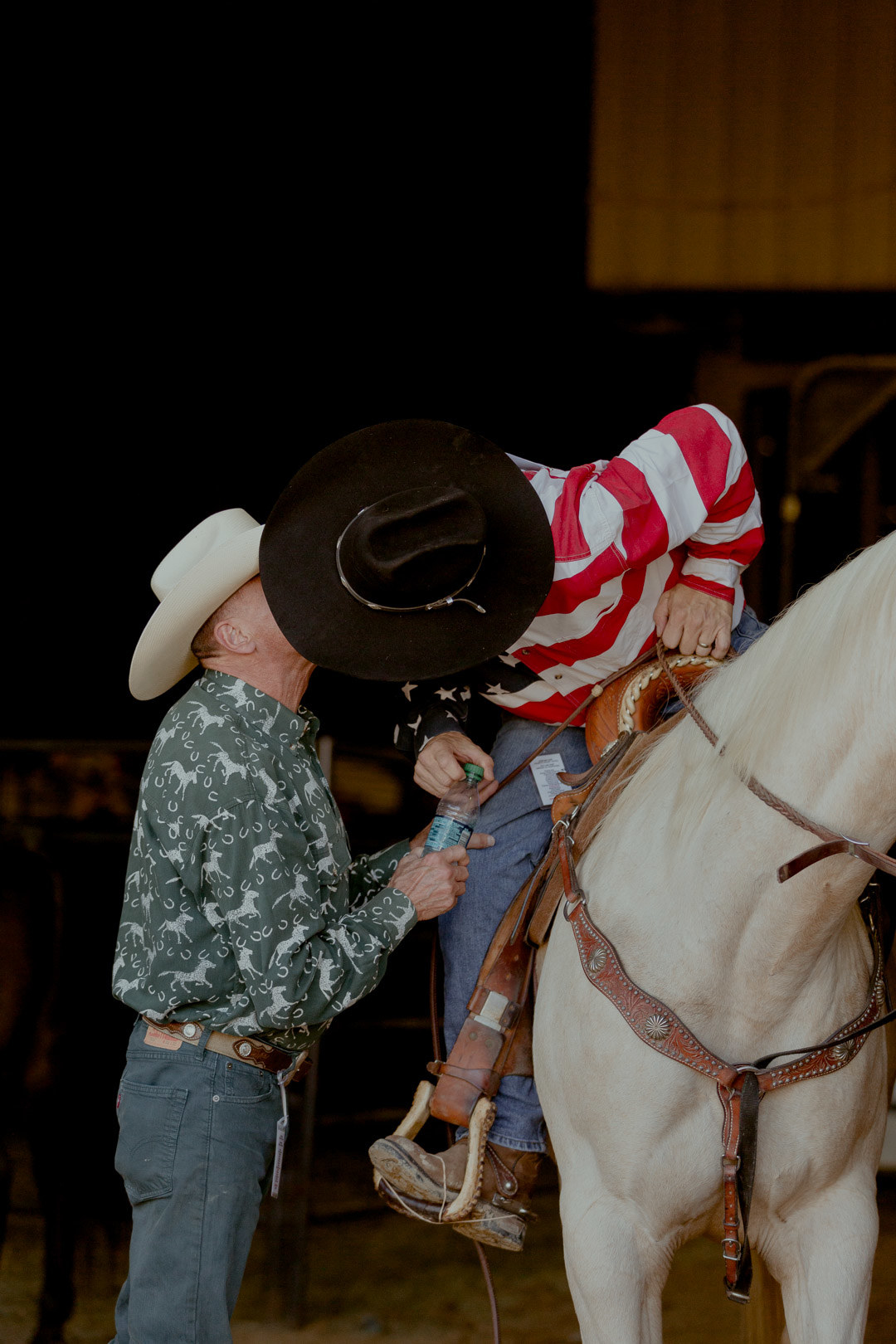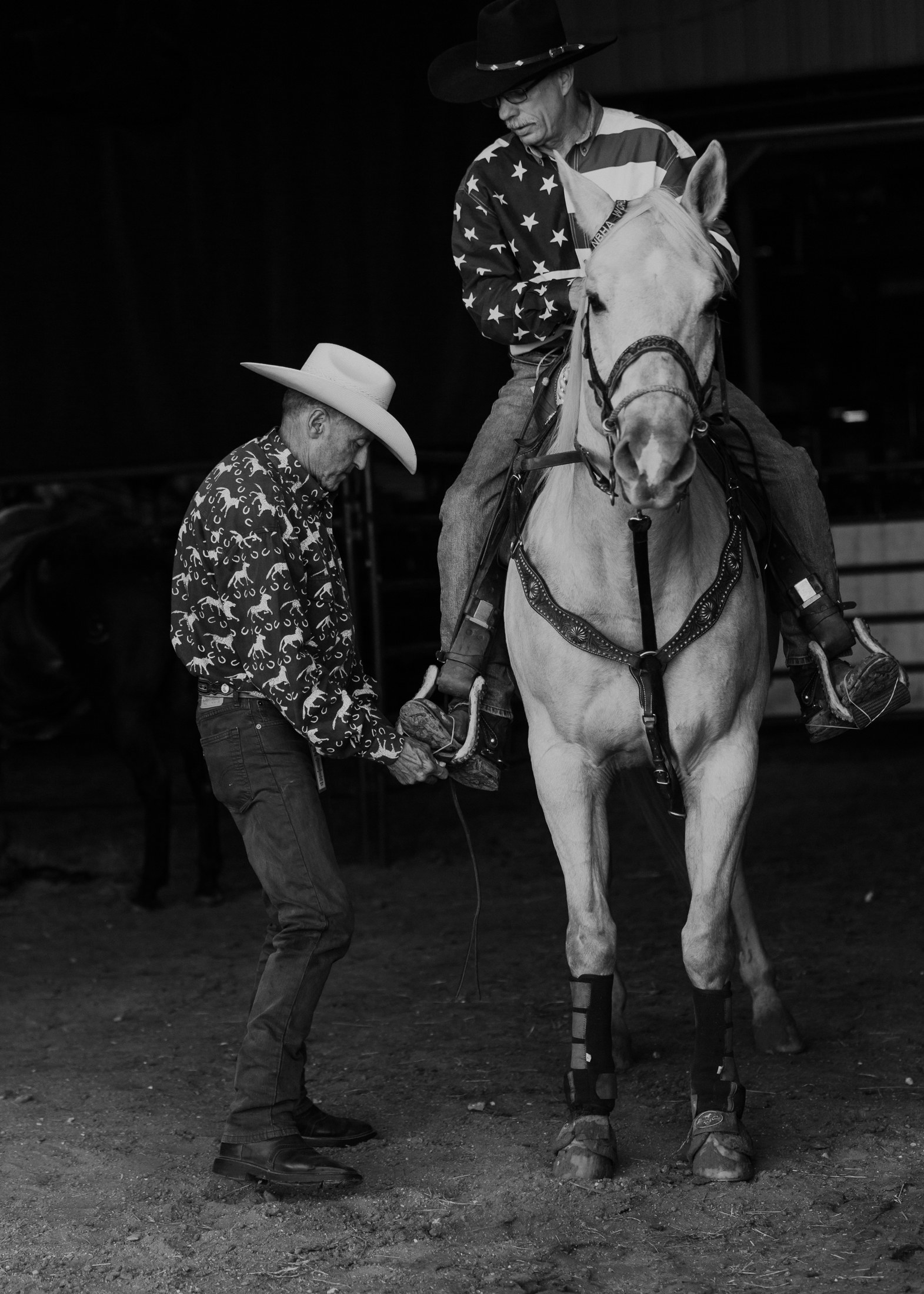 "There are people out there where this is their family. This is their only family."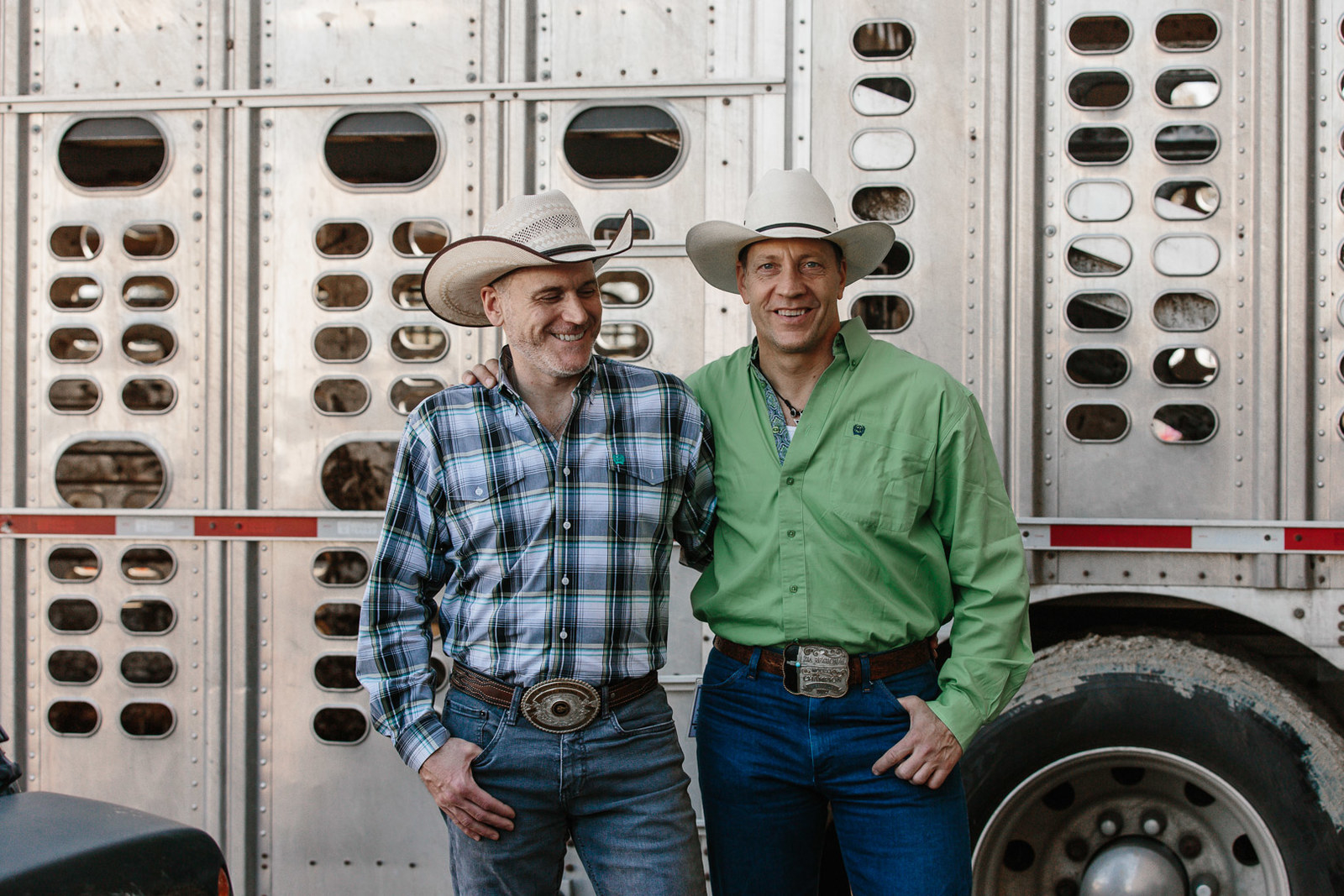 In the mainstream rodeo world, there's a long-standing tradition of young women competing to be crowned rodeo queens; the gay rodeo crowns royalty, too, but theirs looks a little different. The titles include Mr. (a cowboy with a sash), Miss. (a man in drag), Ms. (a cowgirl with a sash), and MsTer. (a drag king). The competition is like a mix of RuPaul's Drag Race with a Miss America pageant, with a whole lot of cowboy boots and country music. To rise to the level of official IGRA Royalty — an international title — a candidate must first win at their local Gay Rodeo Association. Only then are they permitted to compete (lip-synch for their lives, rather) at the World Gay Rodeo Finals.
This year, Priscilla Toya Bouvier from the New Mexico Gay Rodeo Association took home the title of Miss. IGRA over Ionna Doublwide and Duchess Zwiers. Bouvier may have been lip-synching in a tight sequined dress the night she was crowned, but she grew up working cattle and competing in rodeo. Out of drag, Bouvier (Paul Vigil) is the father of two daughters, one of whom is a professional barrel racer. Once they're elected, the Royalty act as ambassadors for the rodeo during their reign, working to spread the values of the IGRA to their own gay rodeo chapter back home (with flair, always) and raise funds for their association's designated charities.
"I grew up in a tiny town of fewer than 200 people knowing I was different and anticipated rejection by my own family for being gay."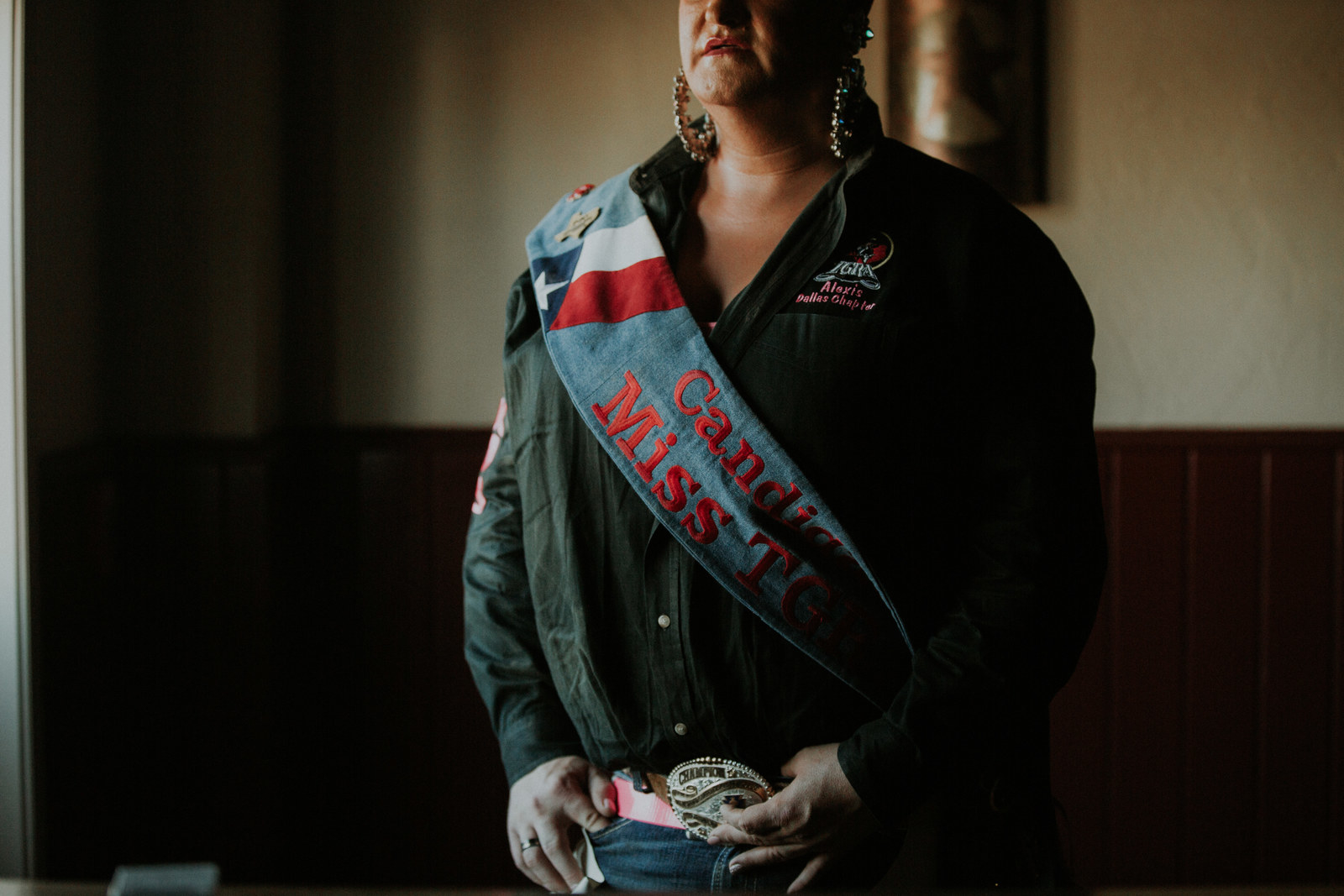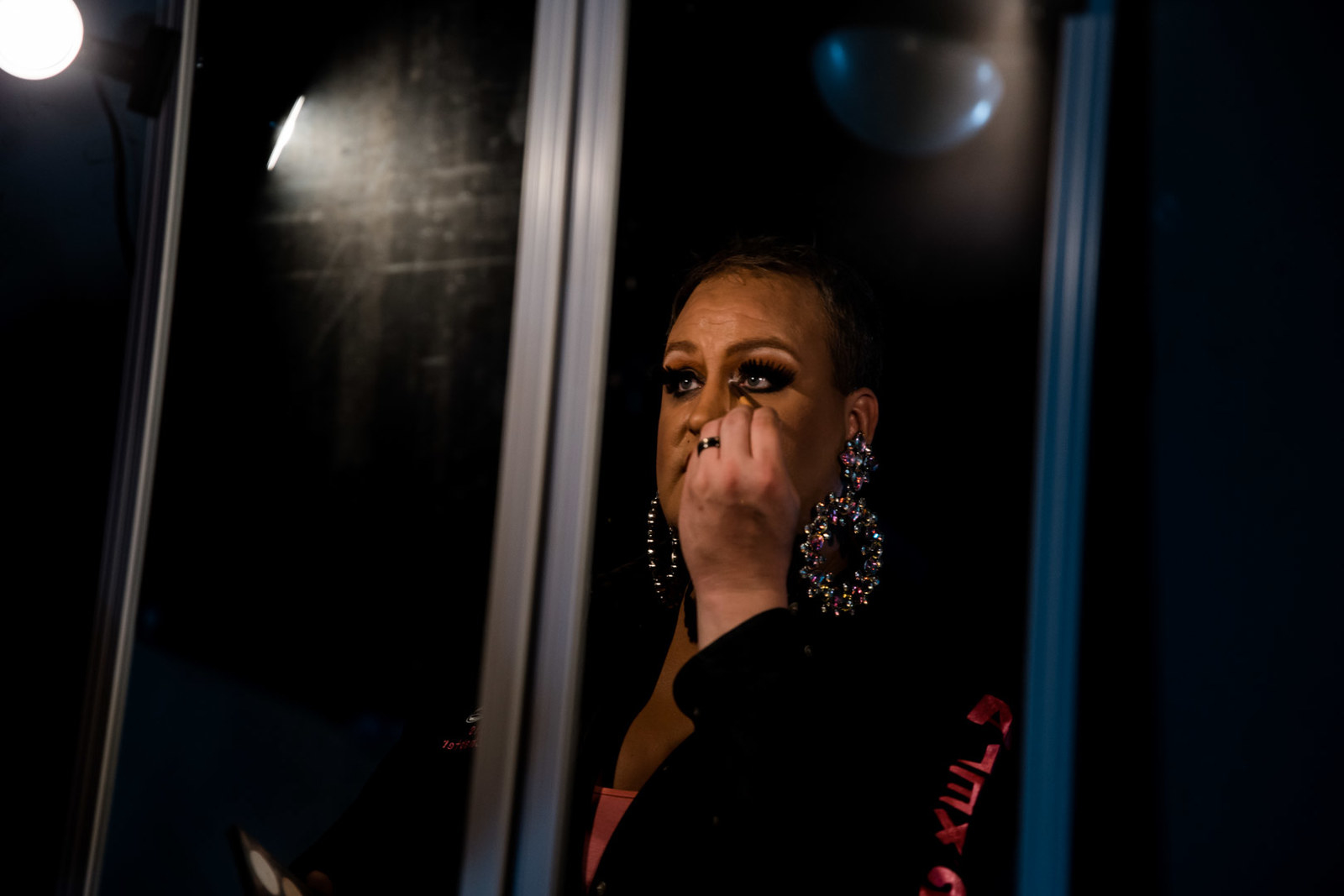 "If anyone is having a rough day, a bad day, we're all here to pick each other up. There is no judgment."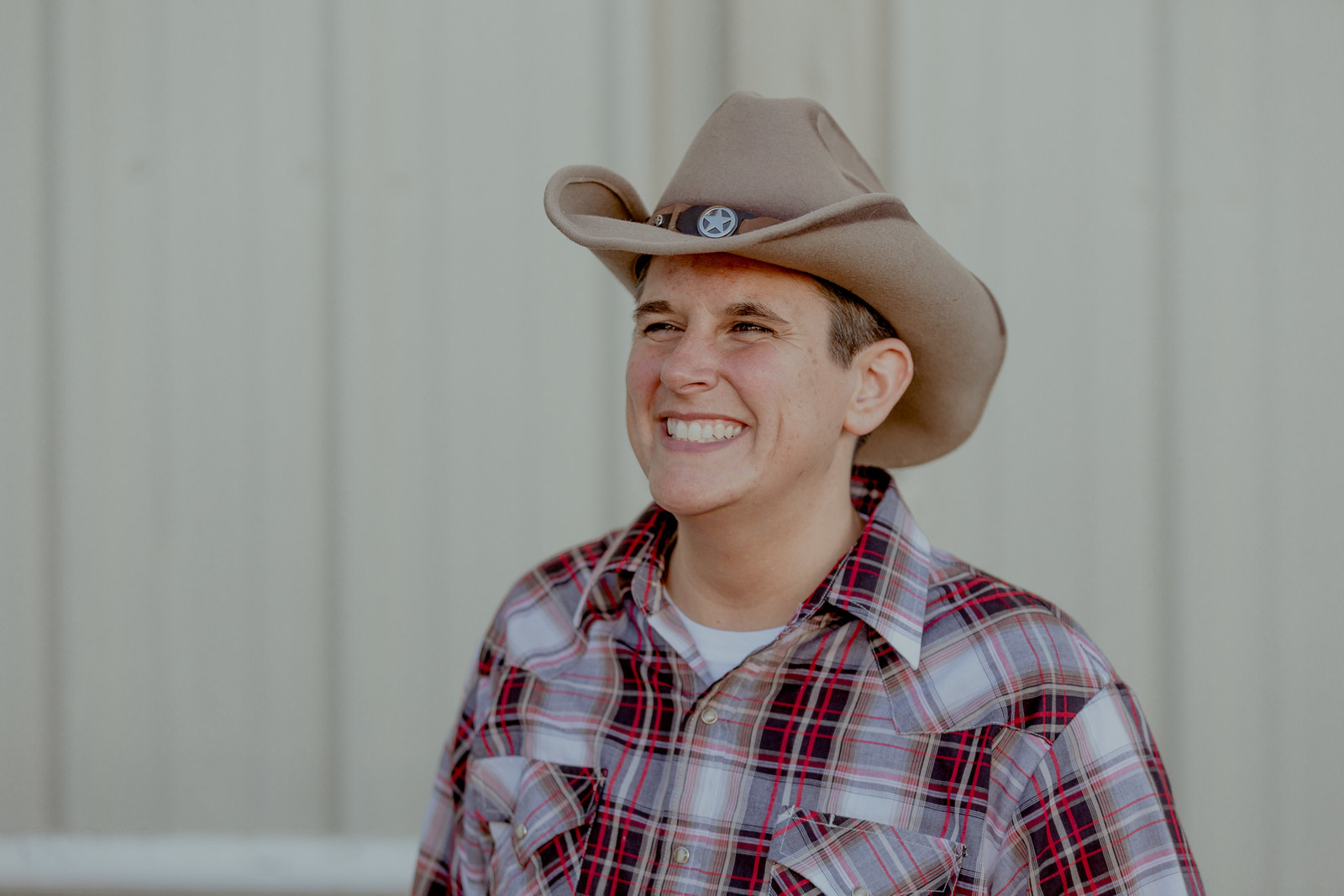 "I was pretty new at being out so it was a lot for me to take in, but it was very freeing to be able to just relax and be me."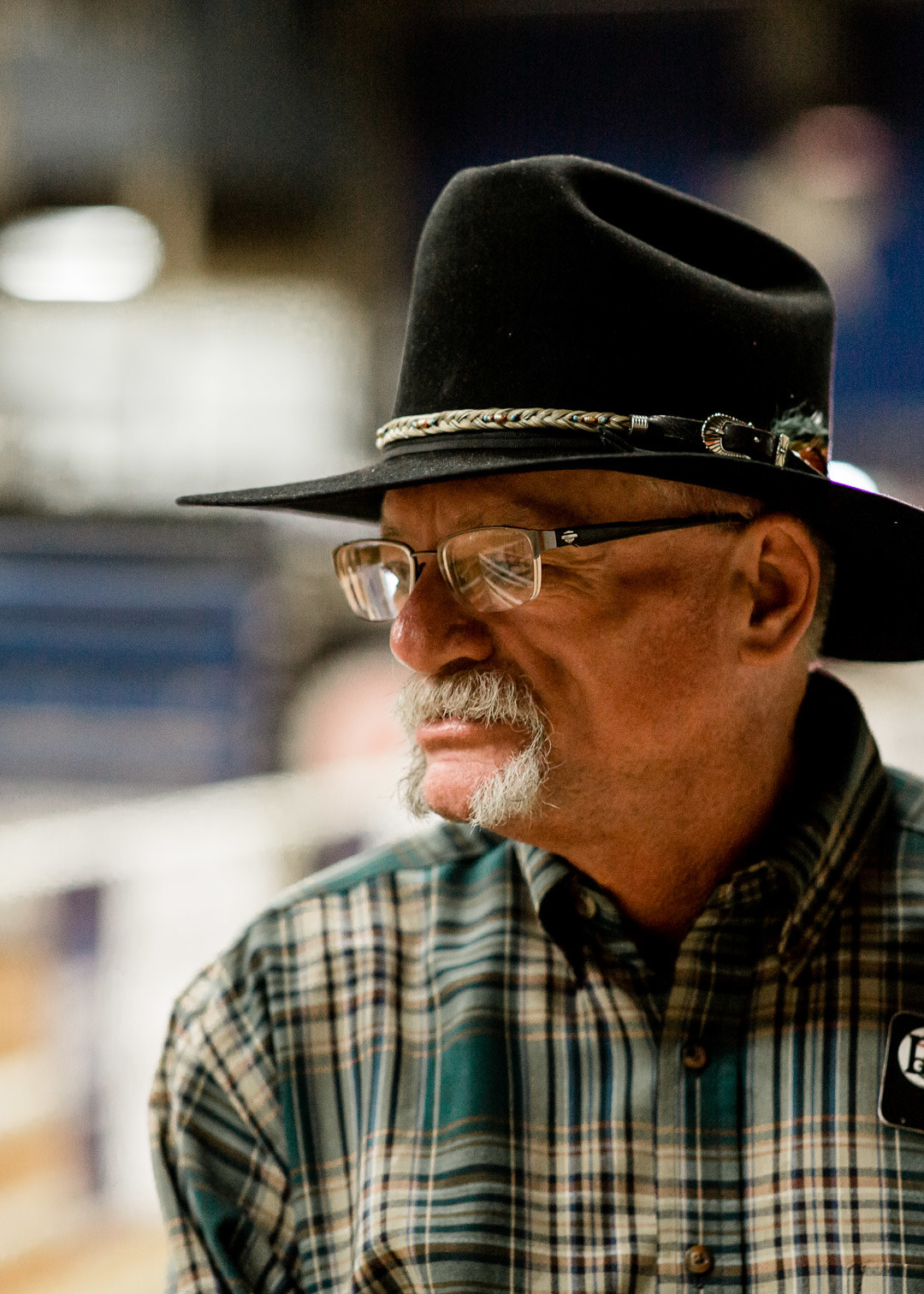 Scroll through to see more images from the 2018 Gay Rodeo Finals.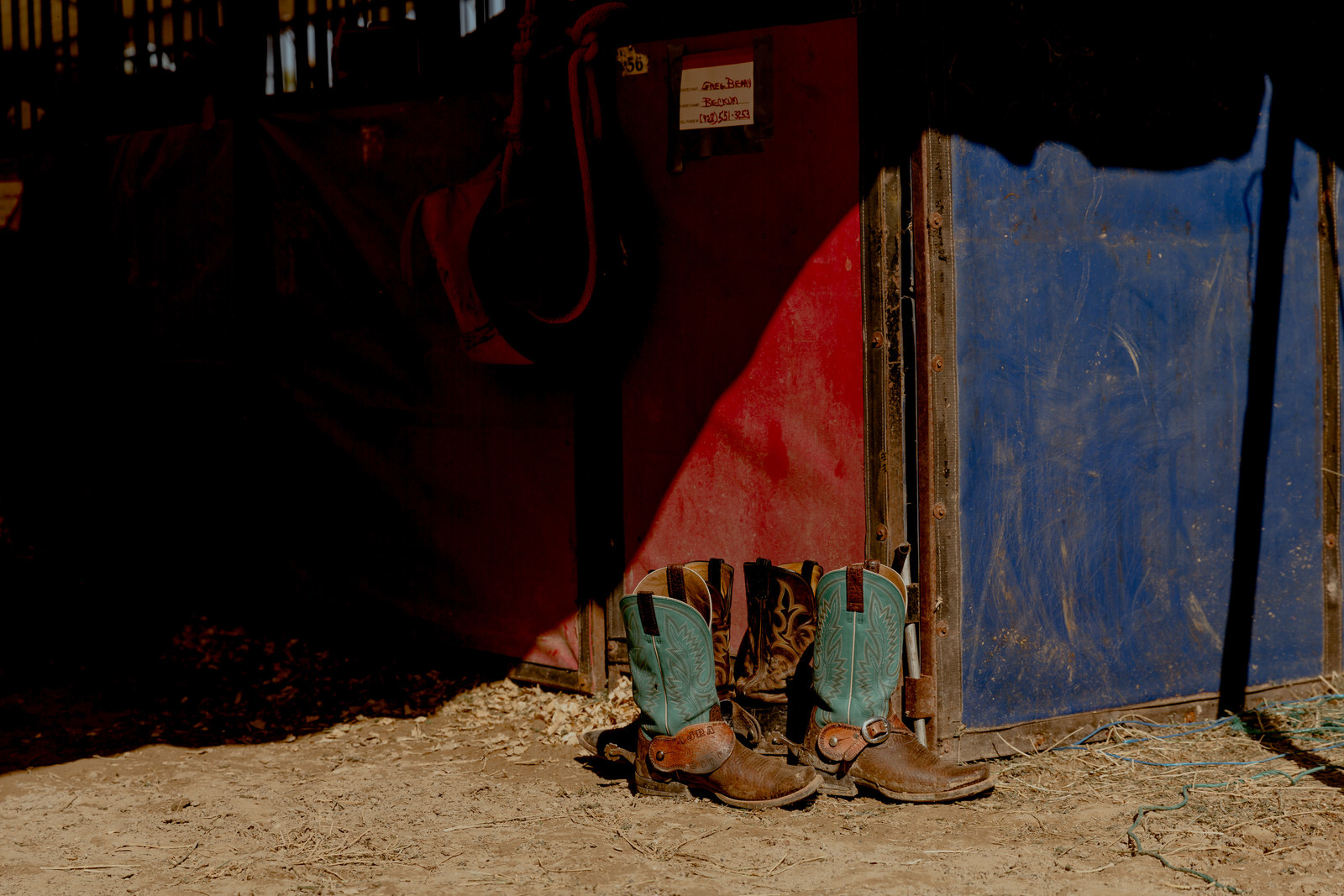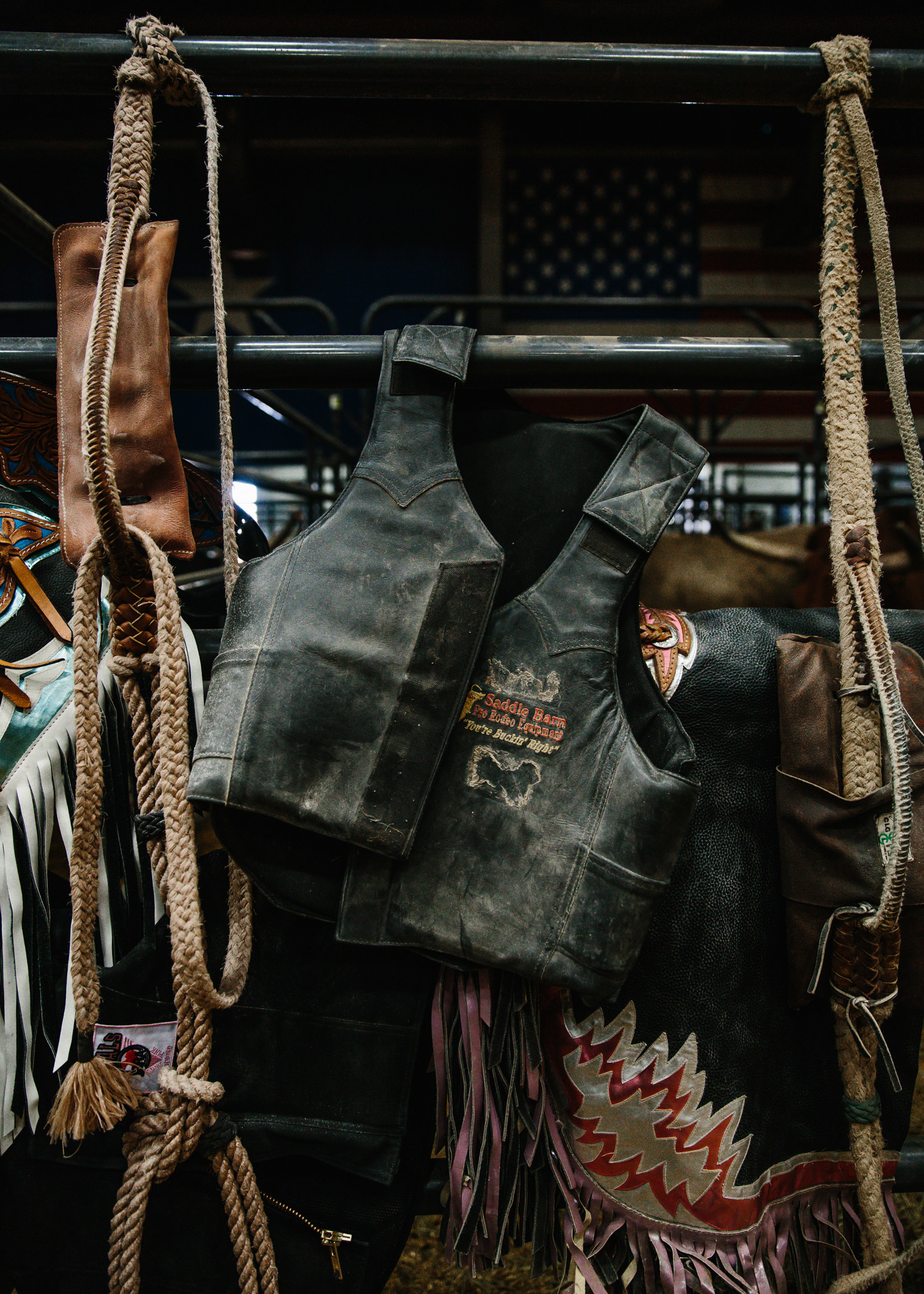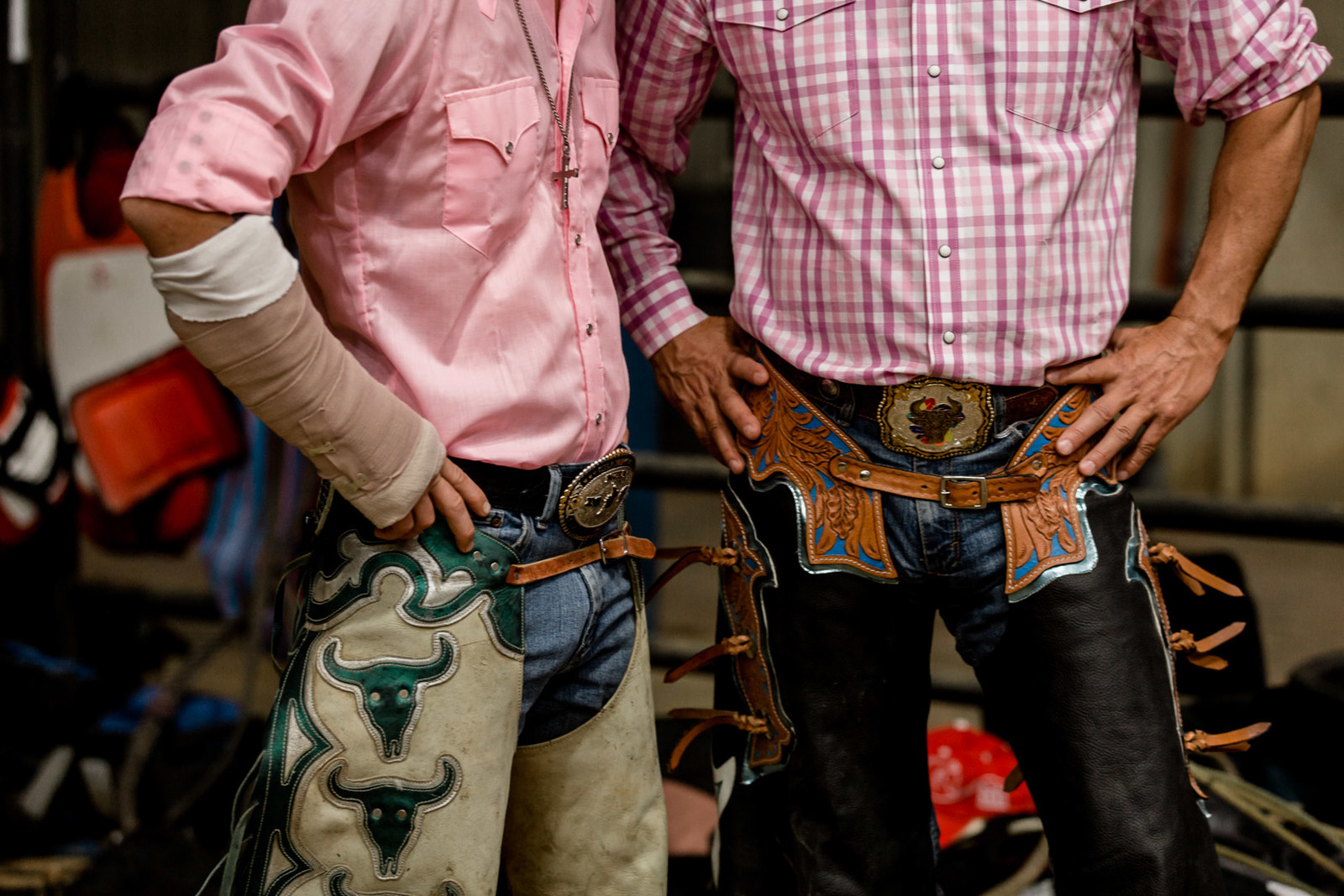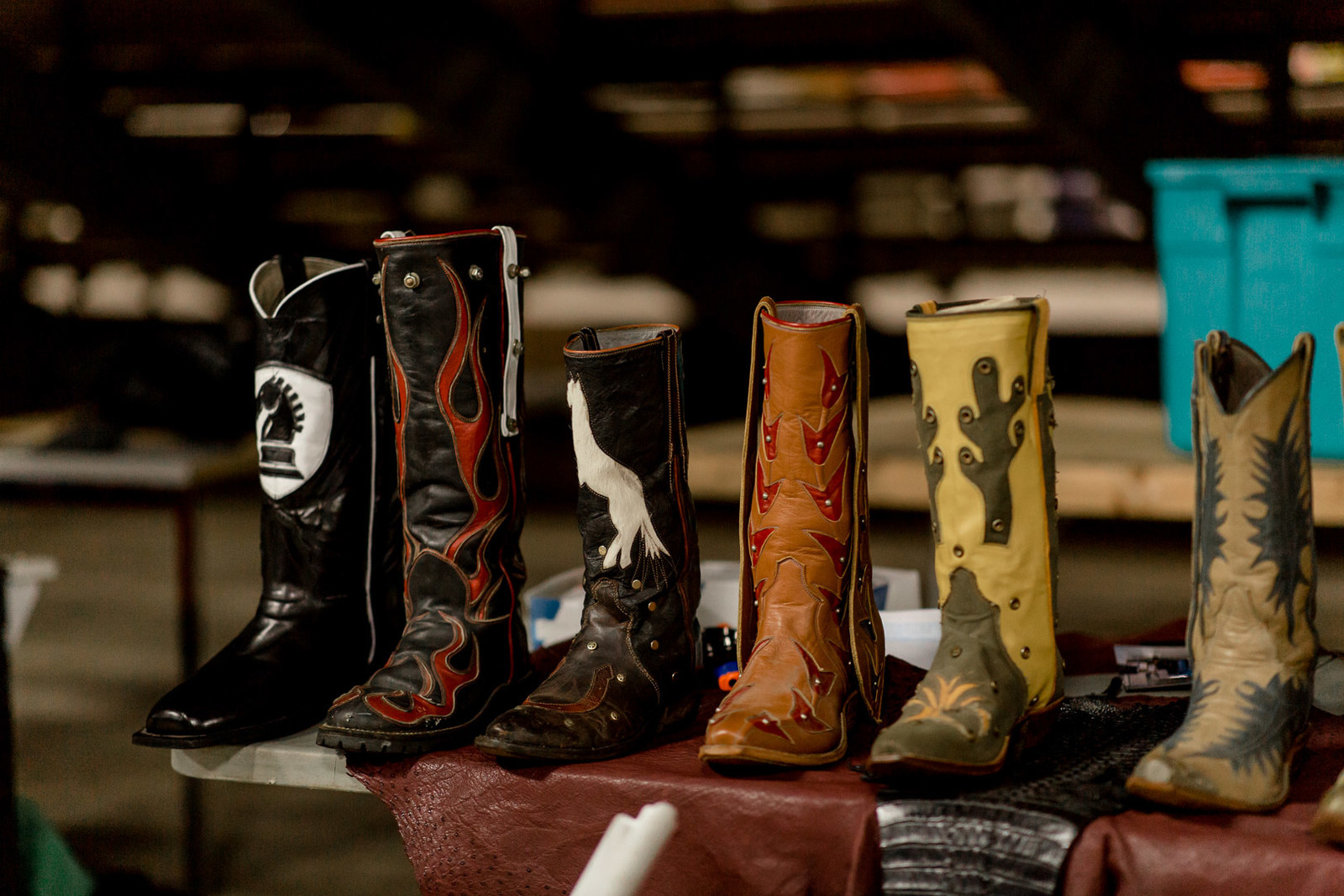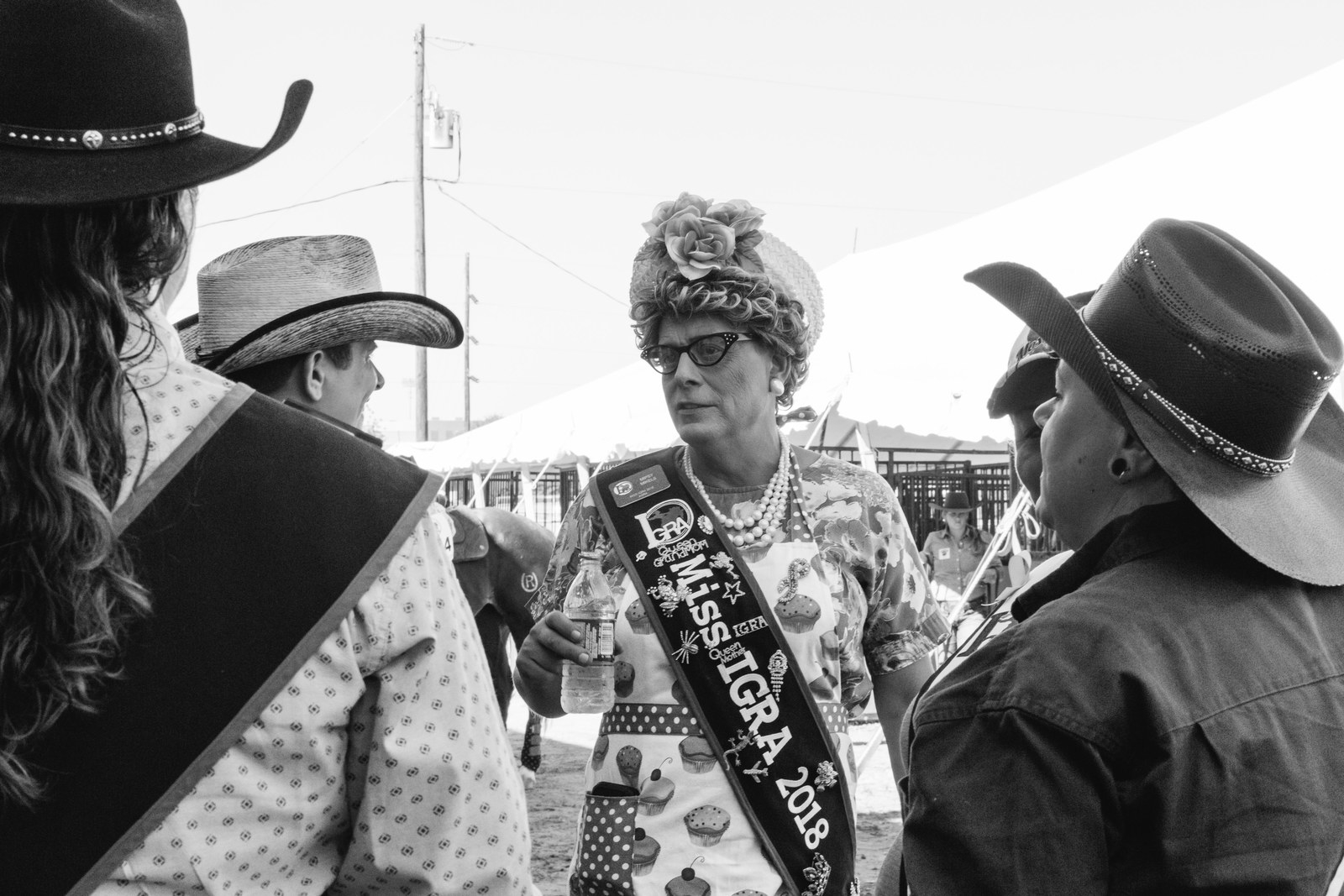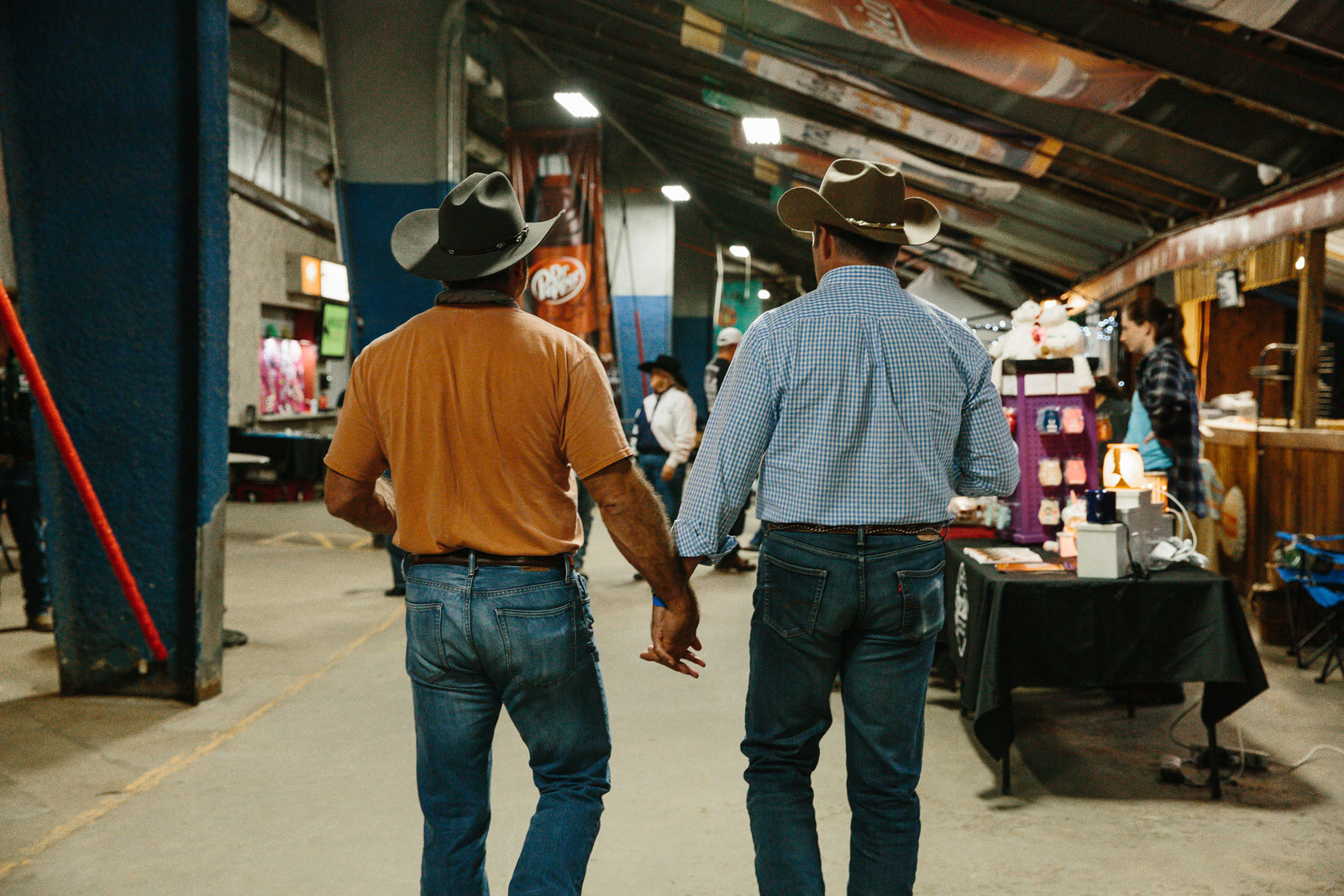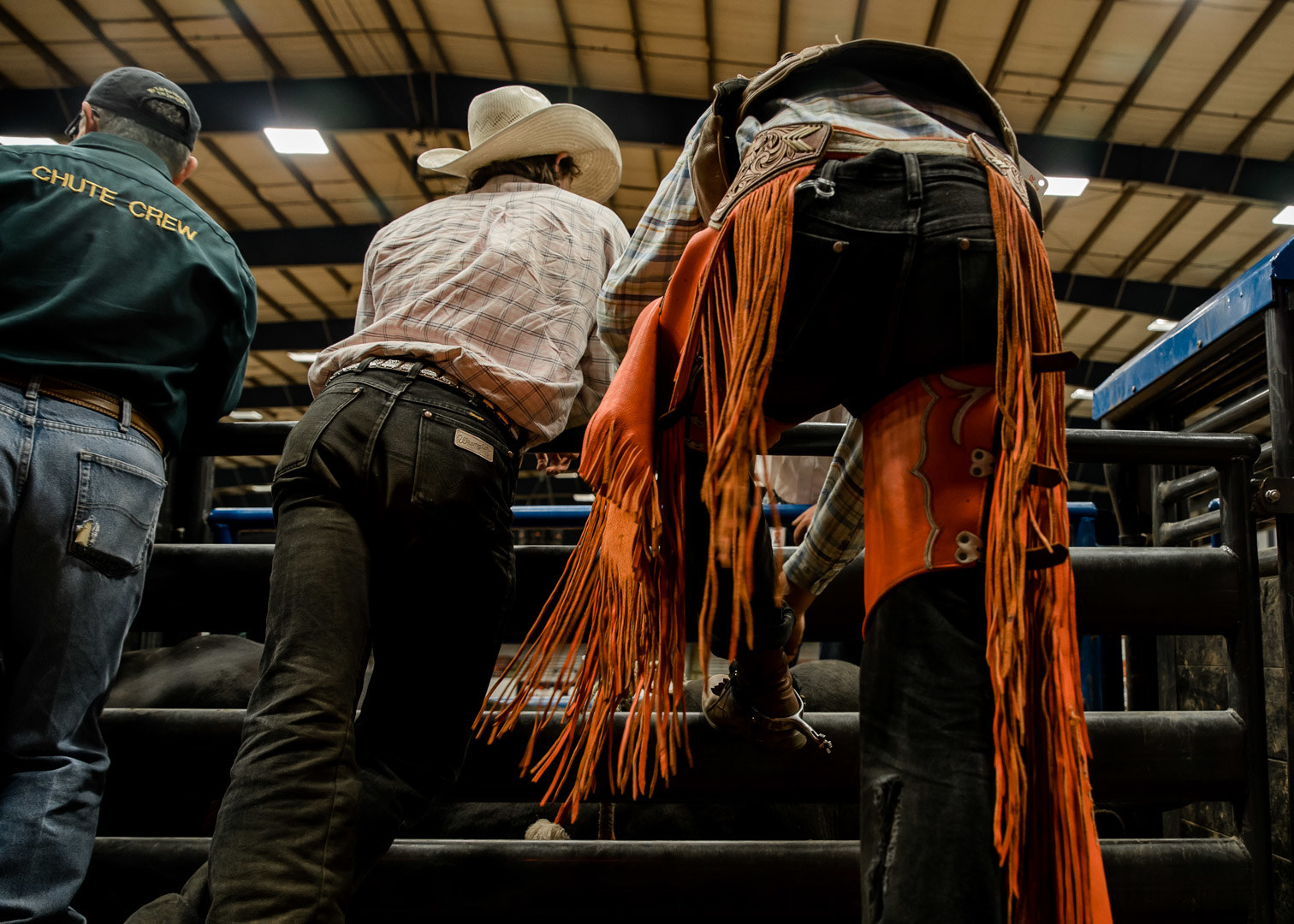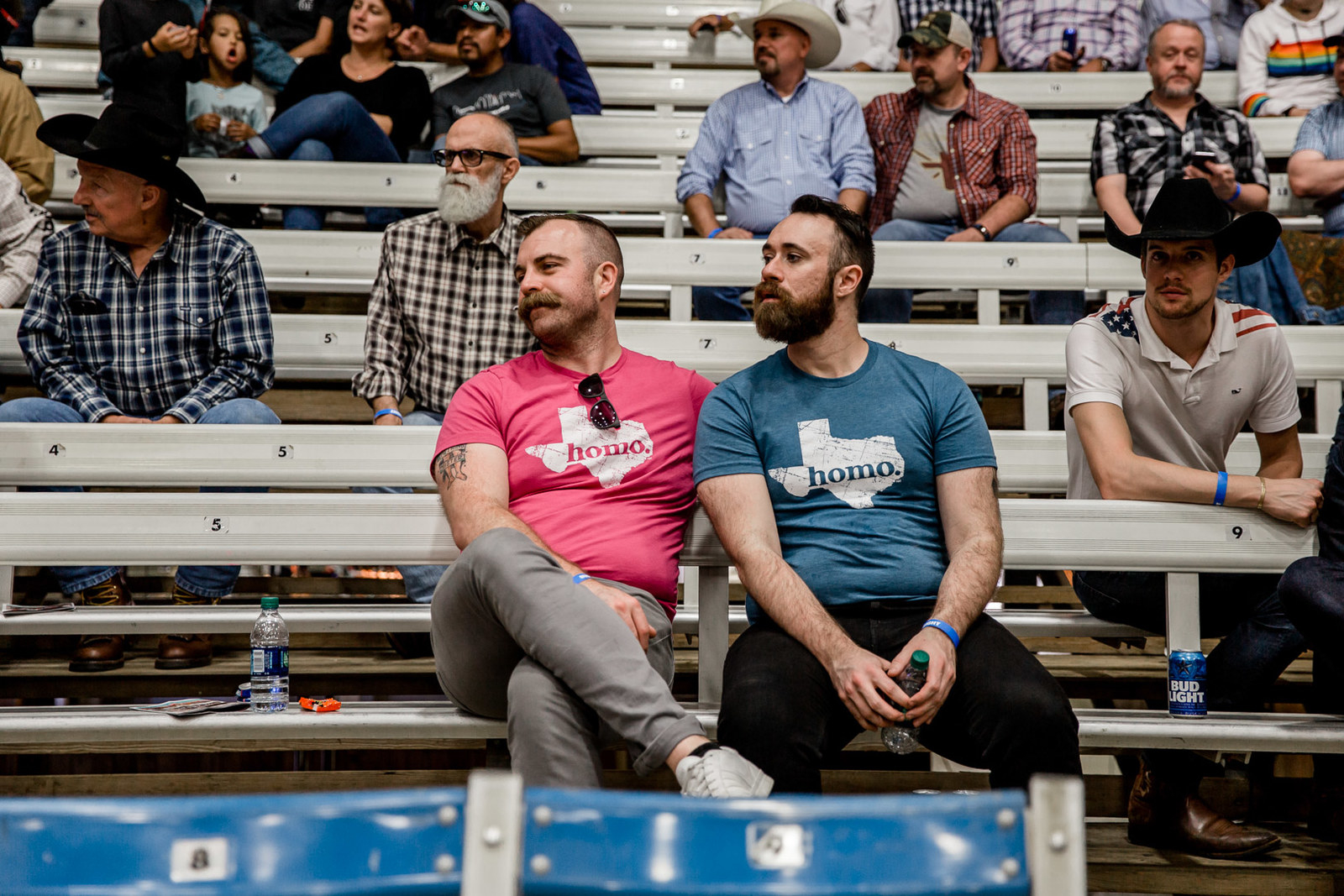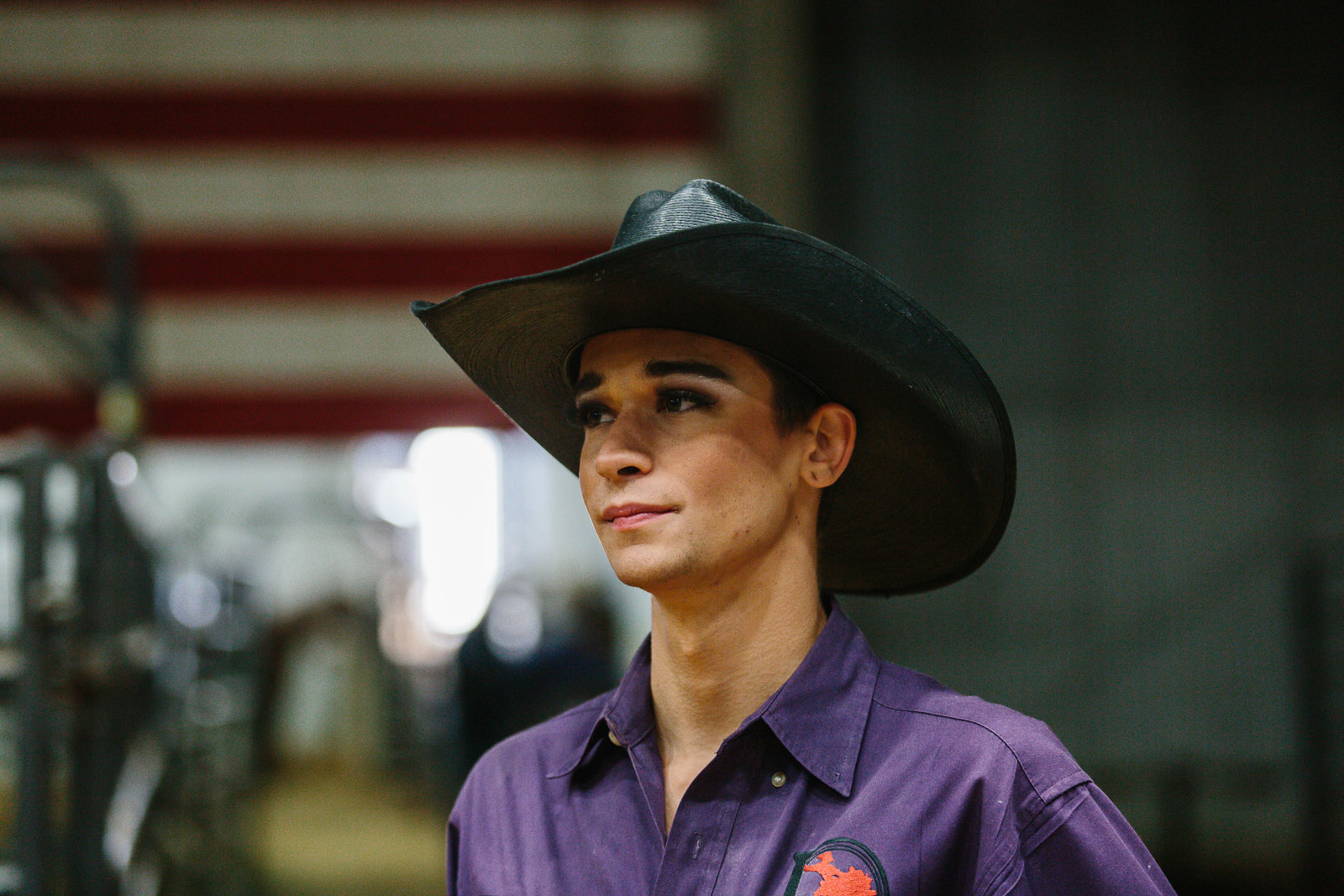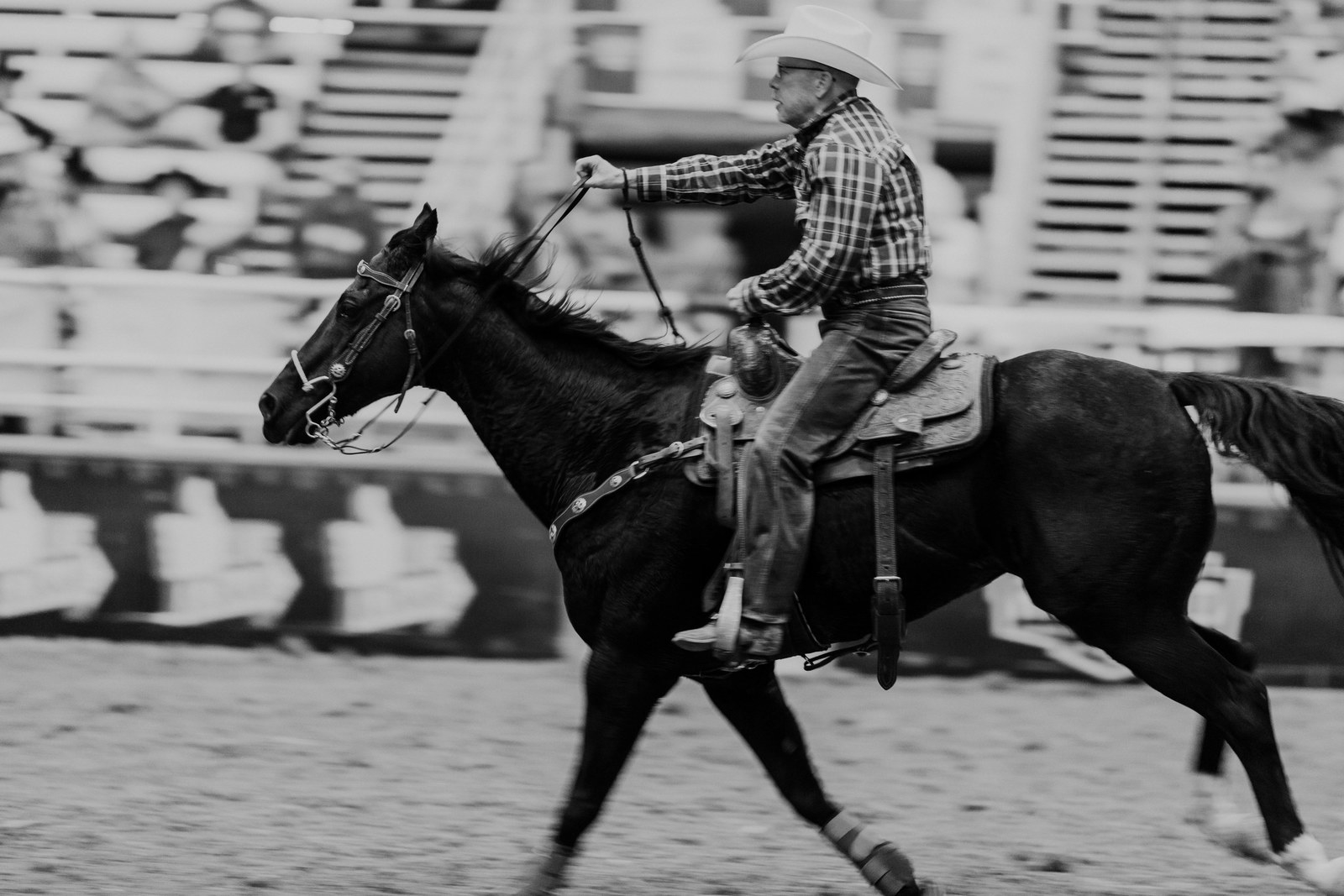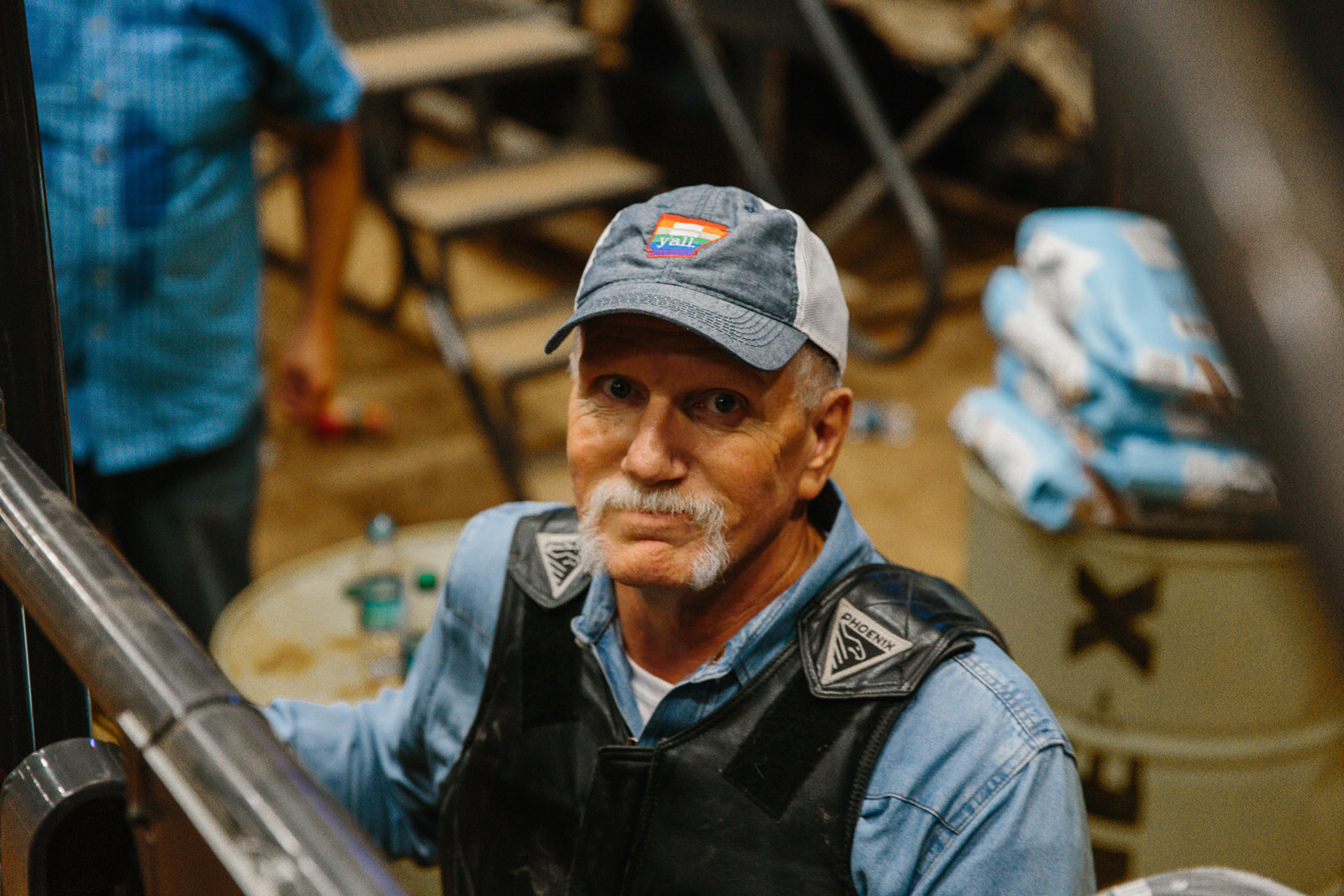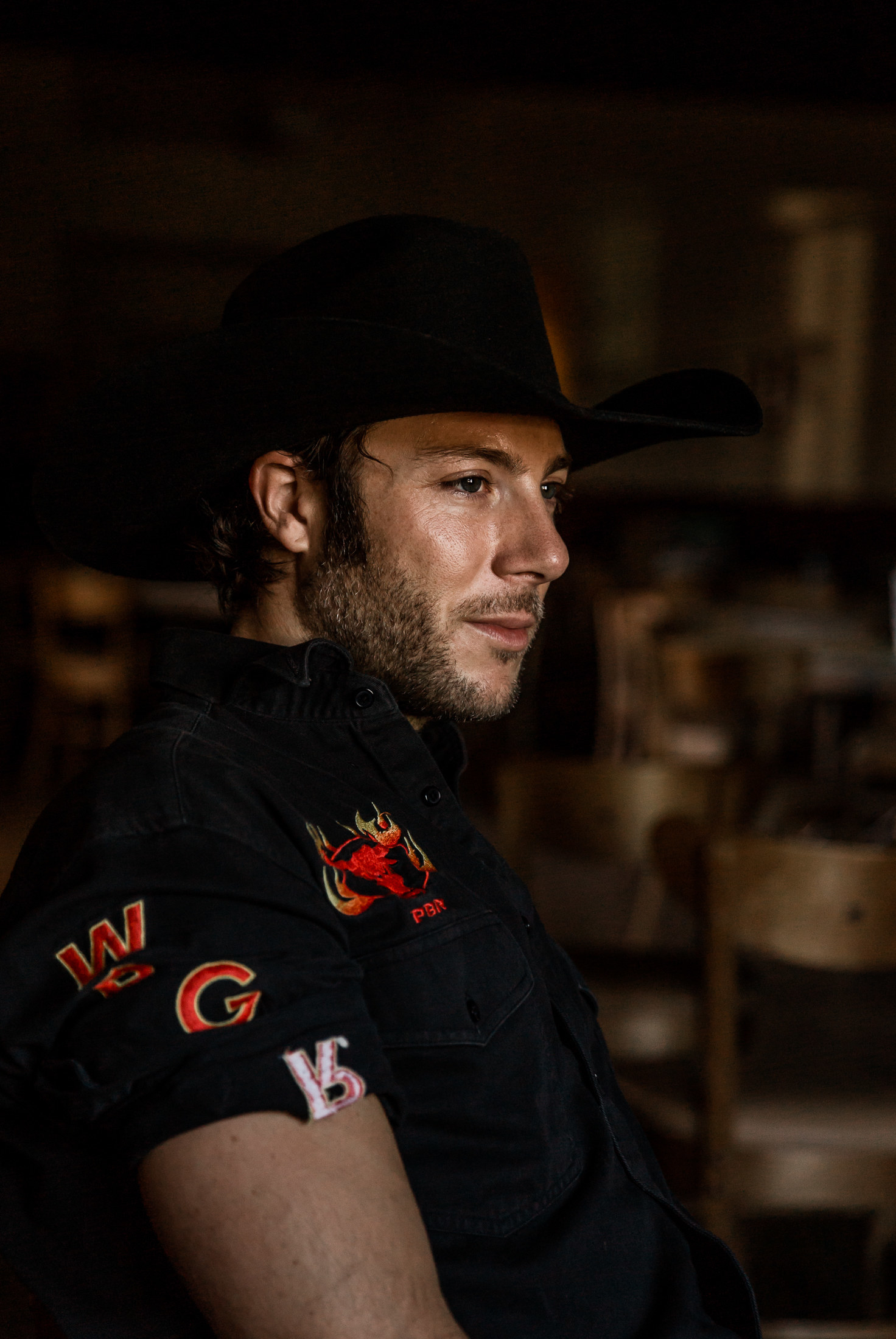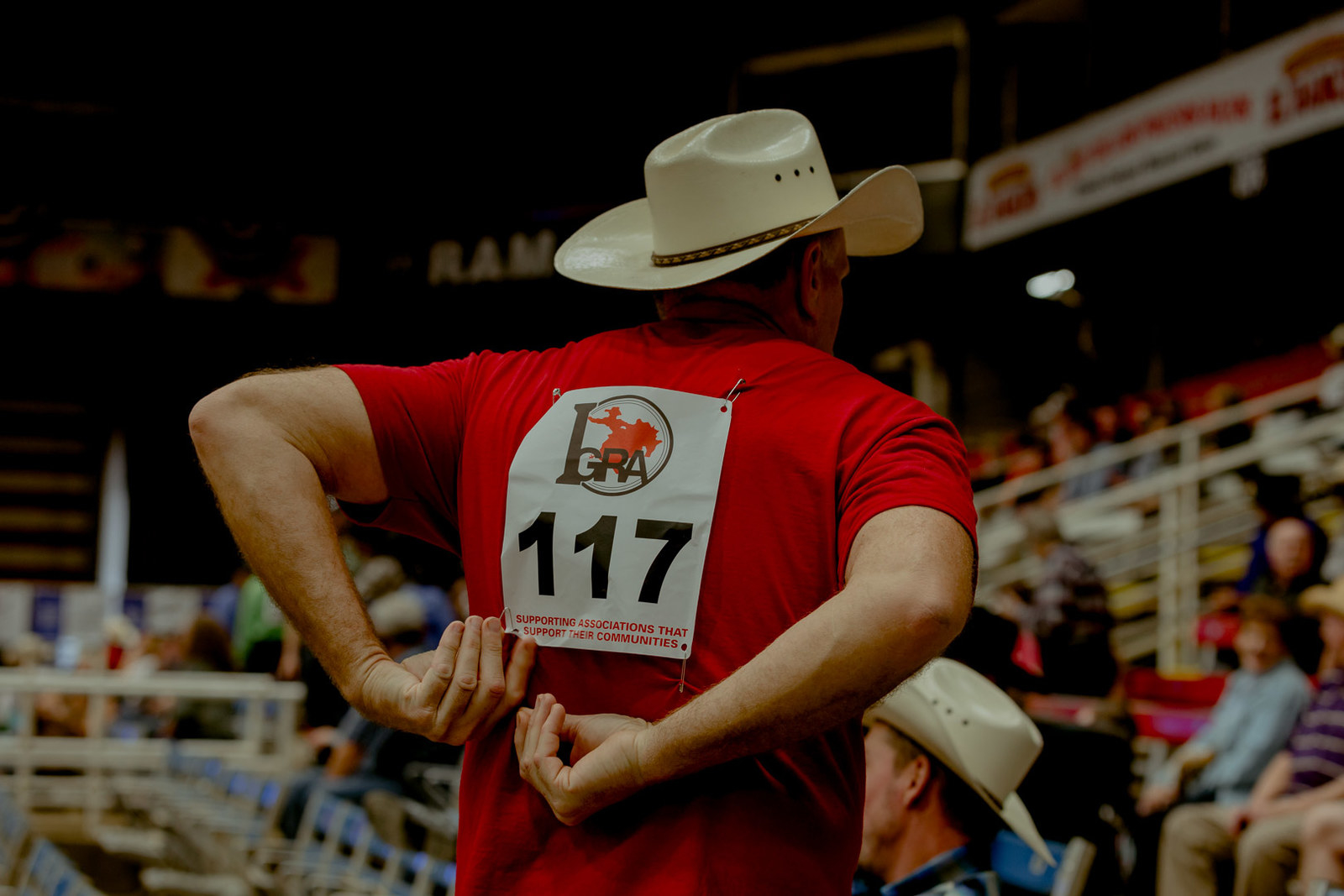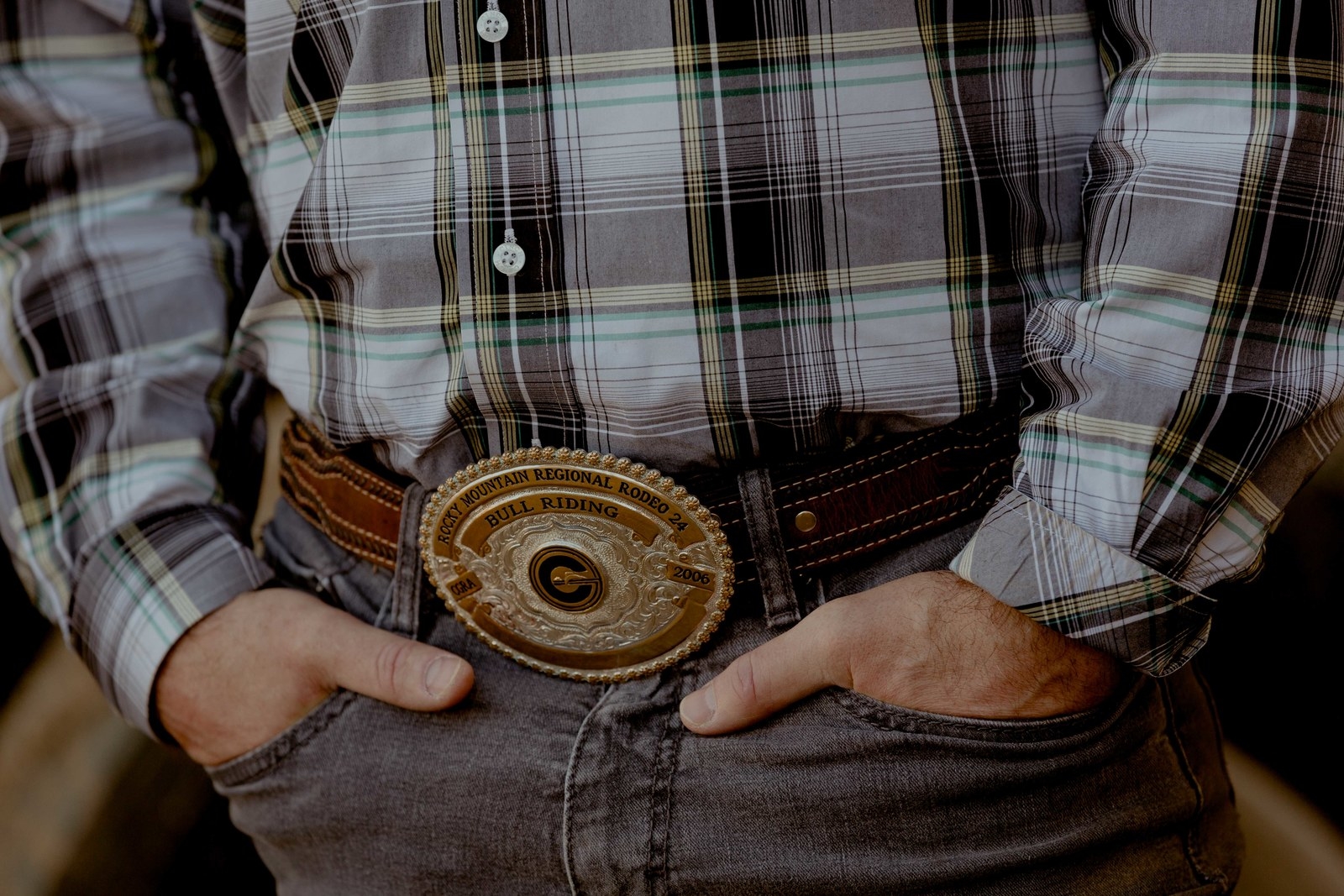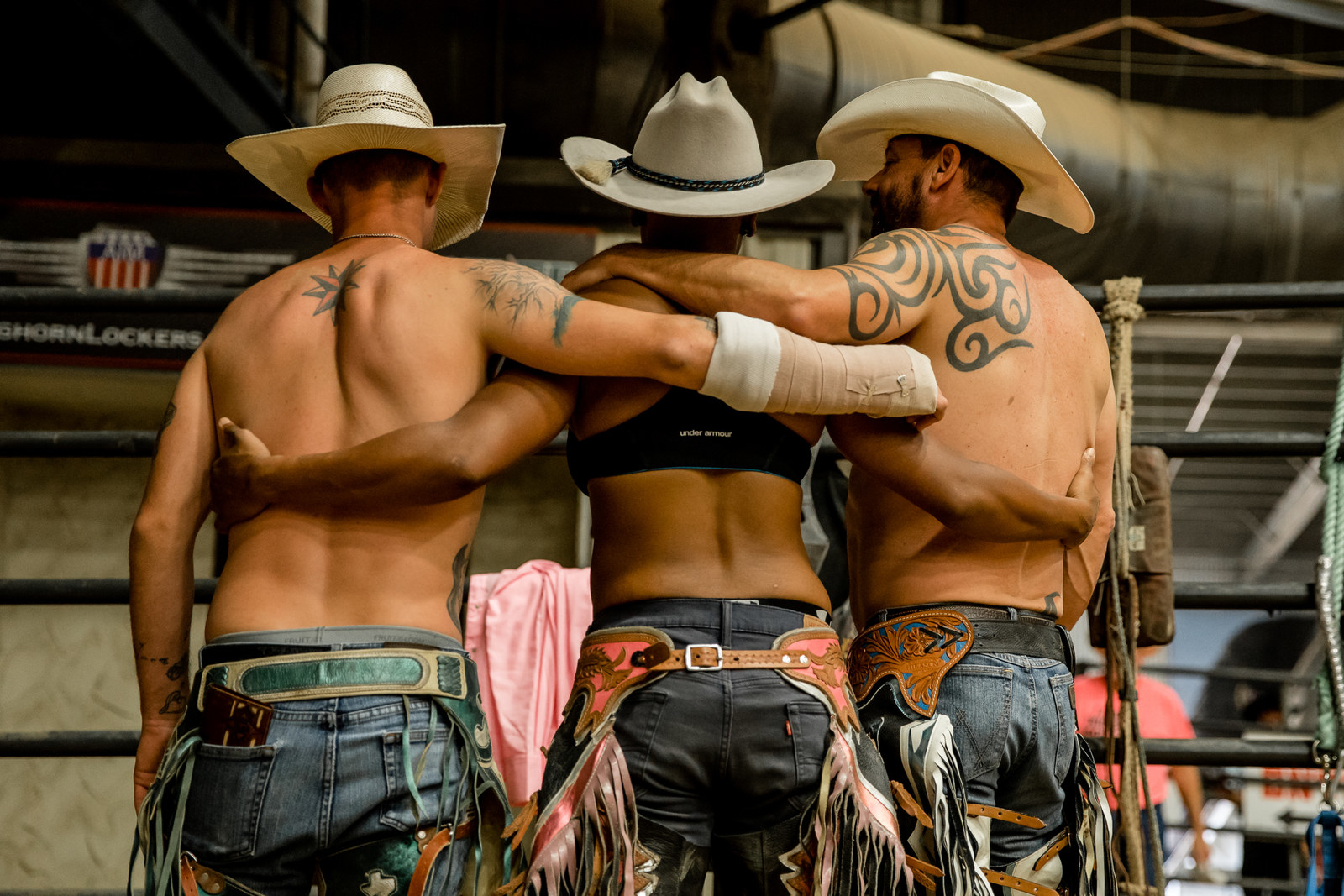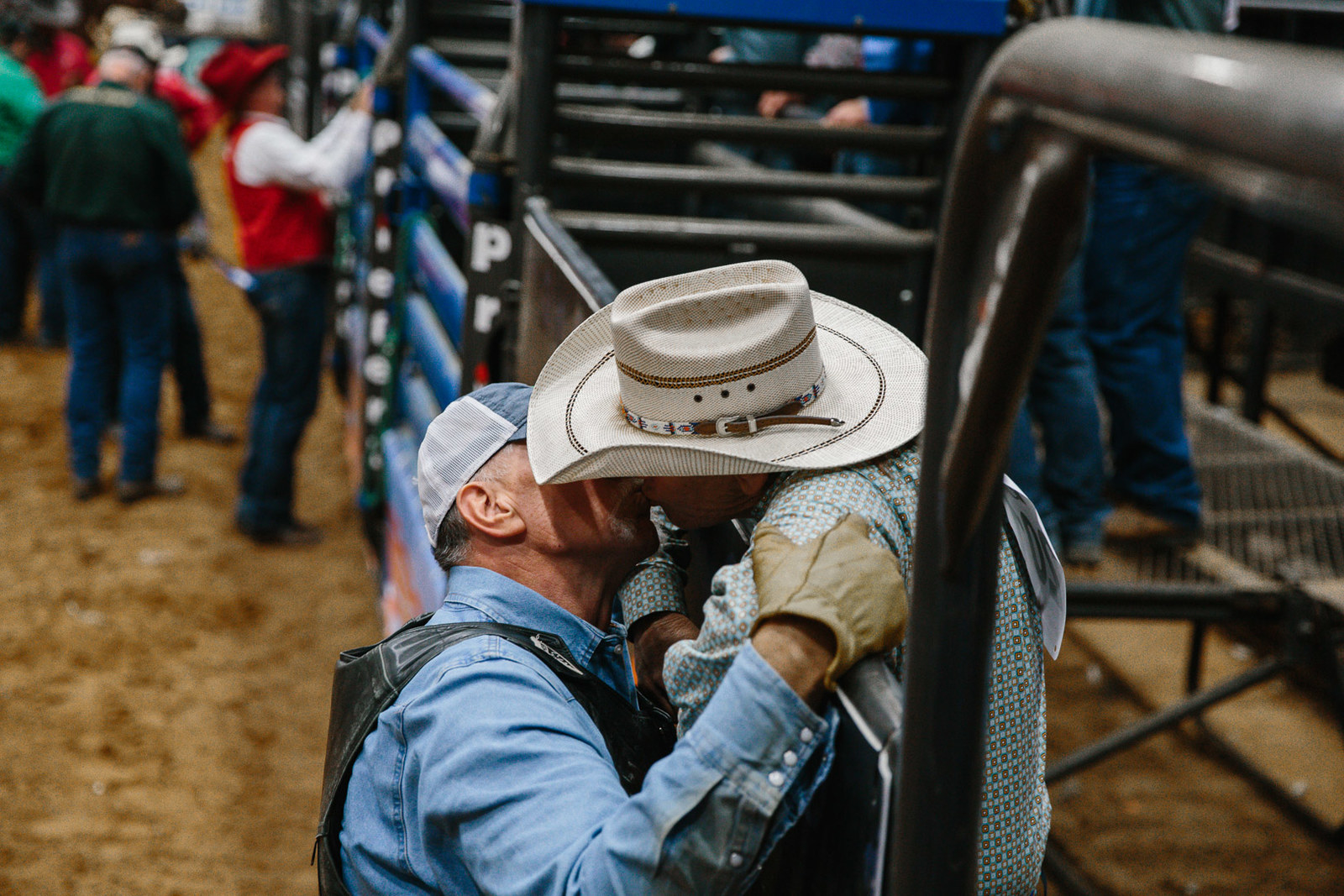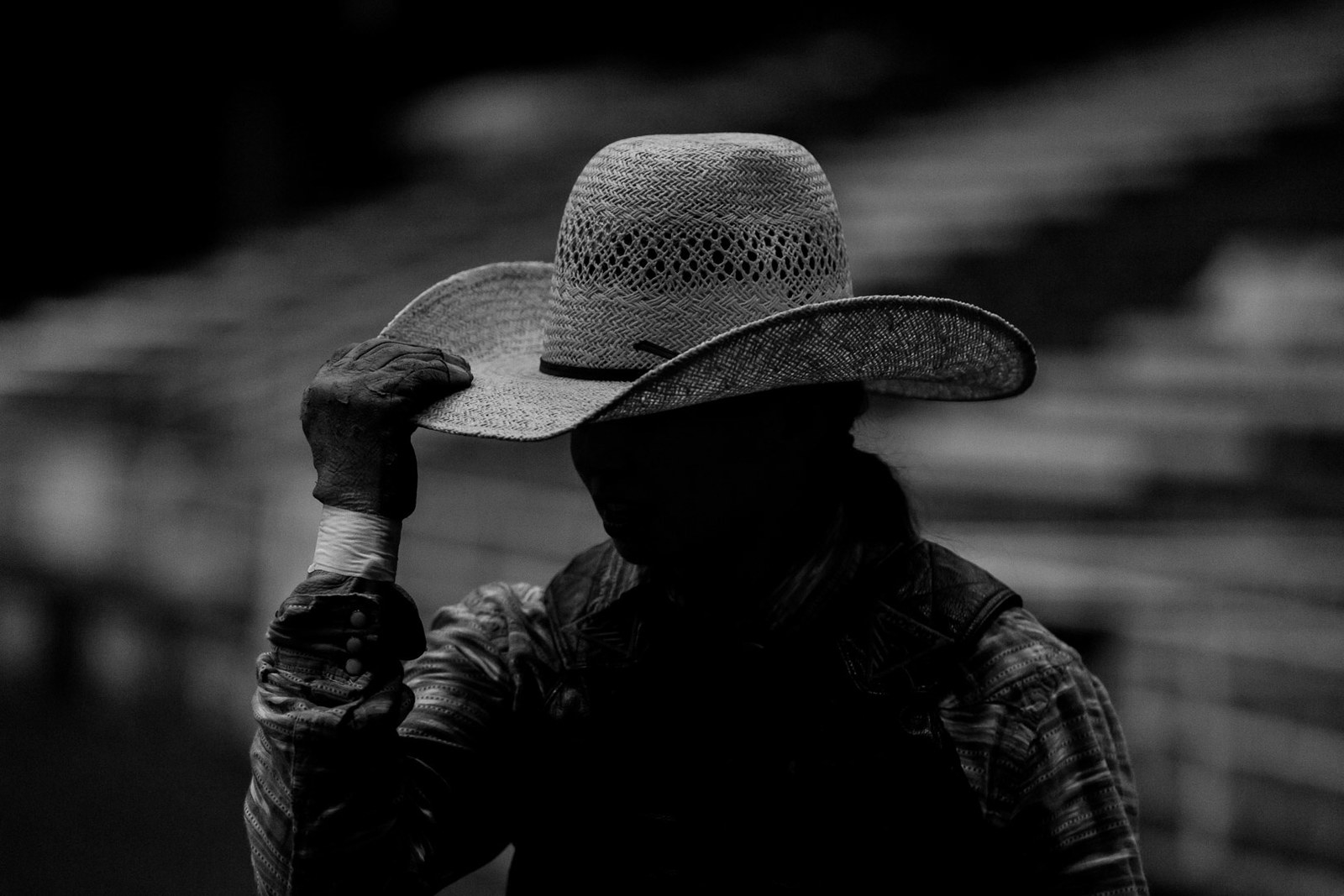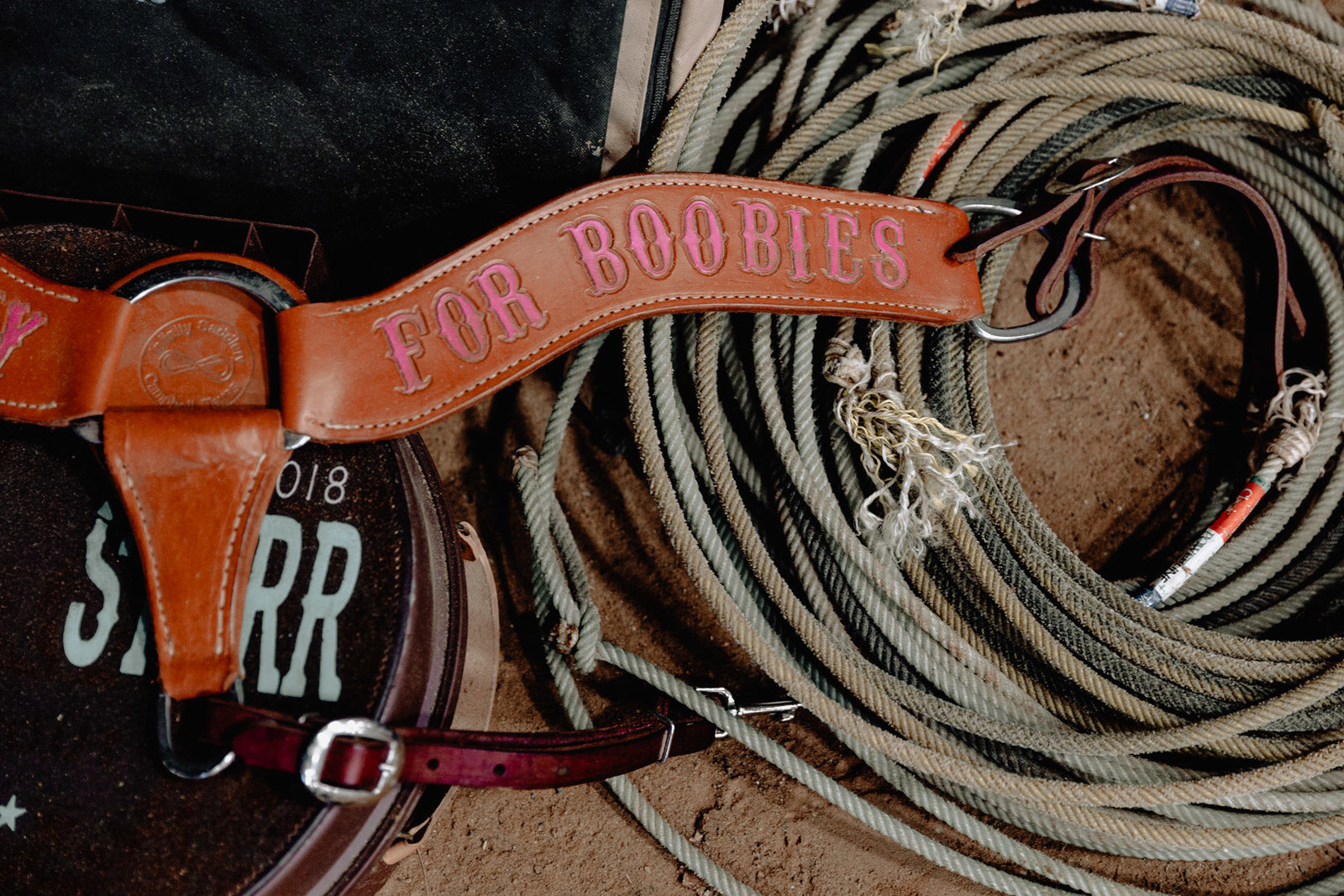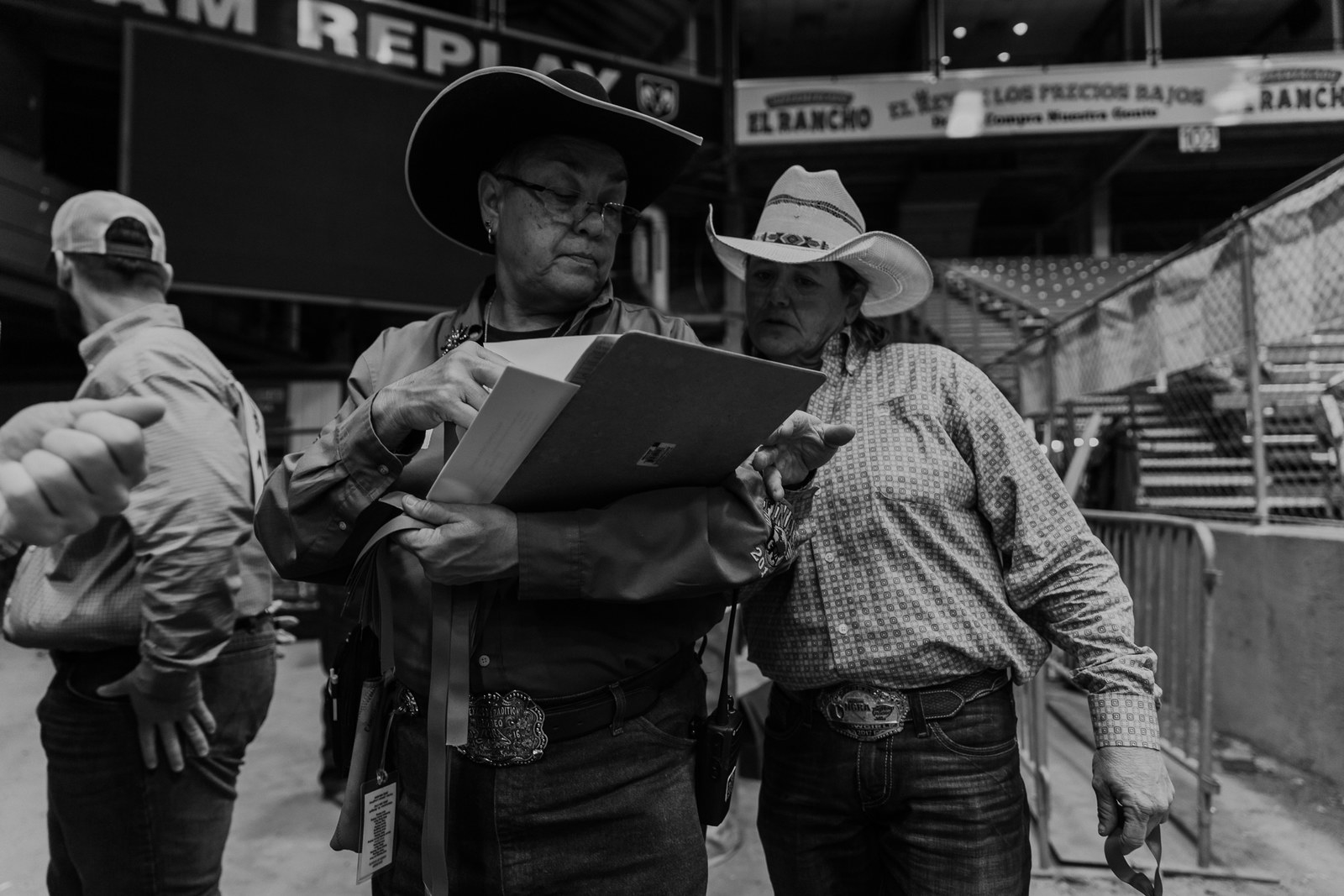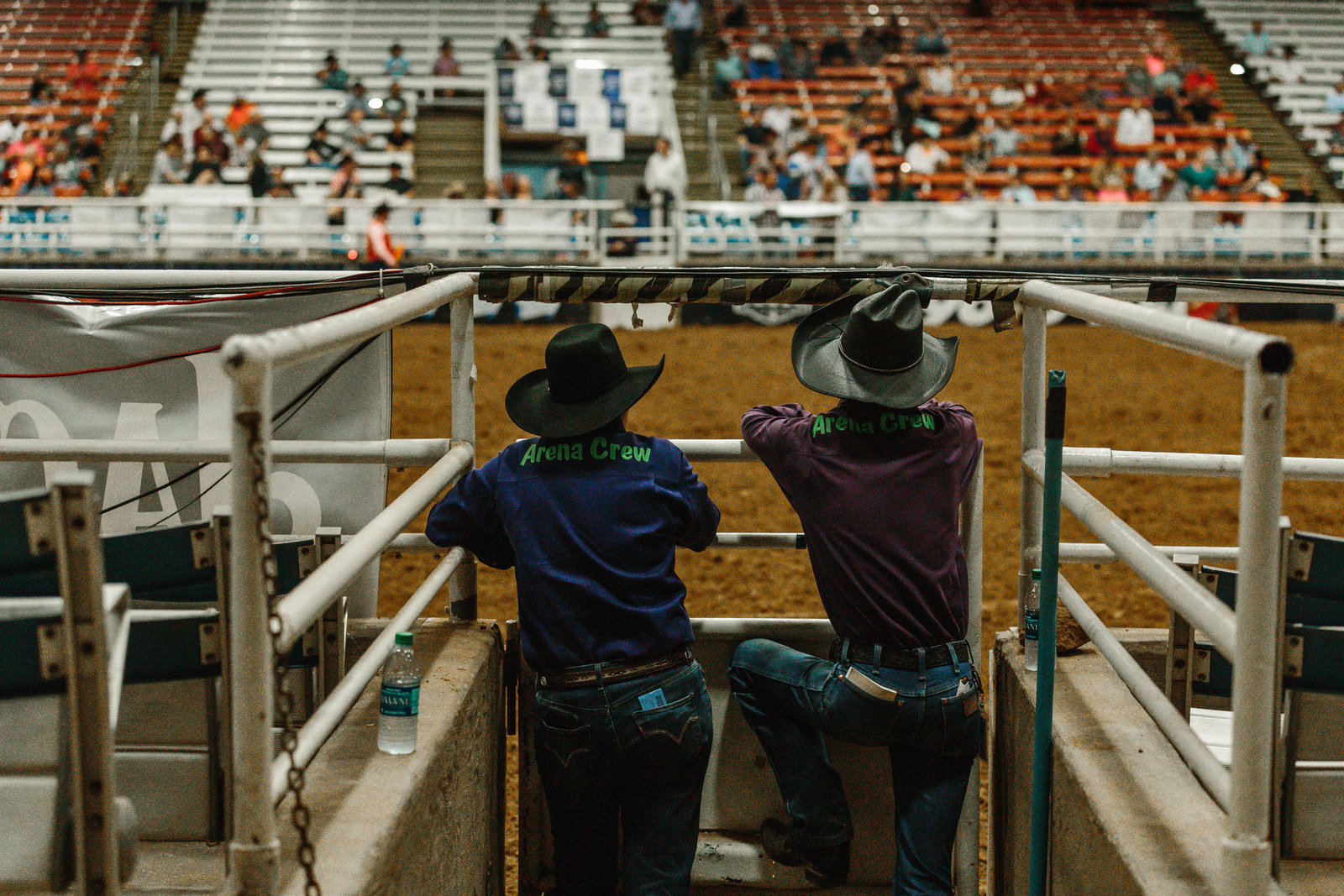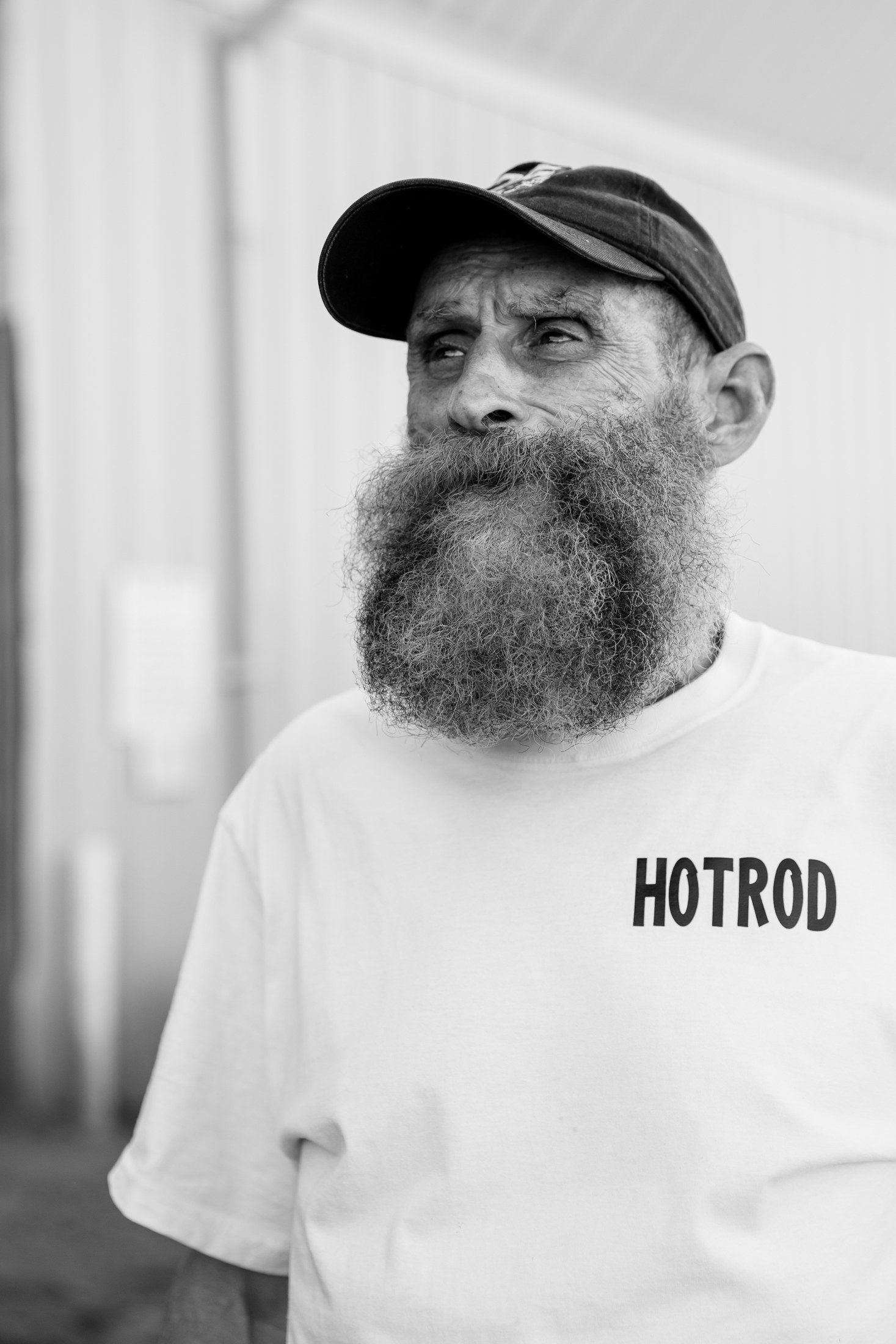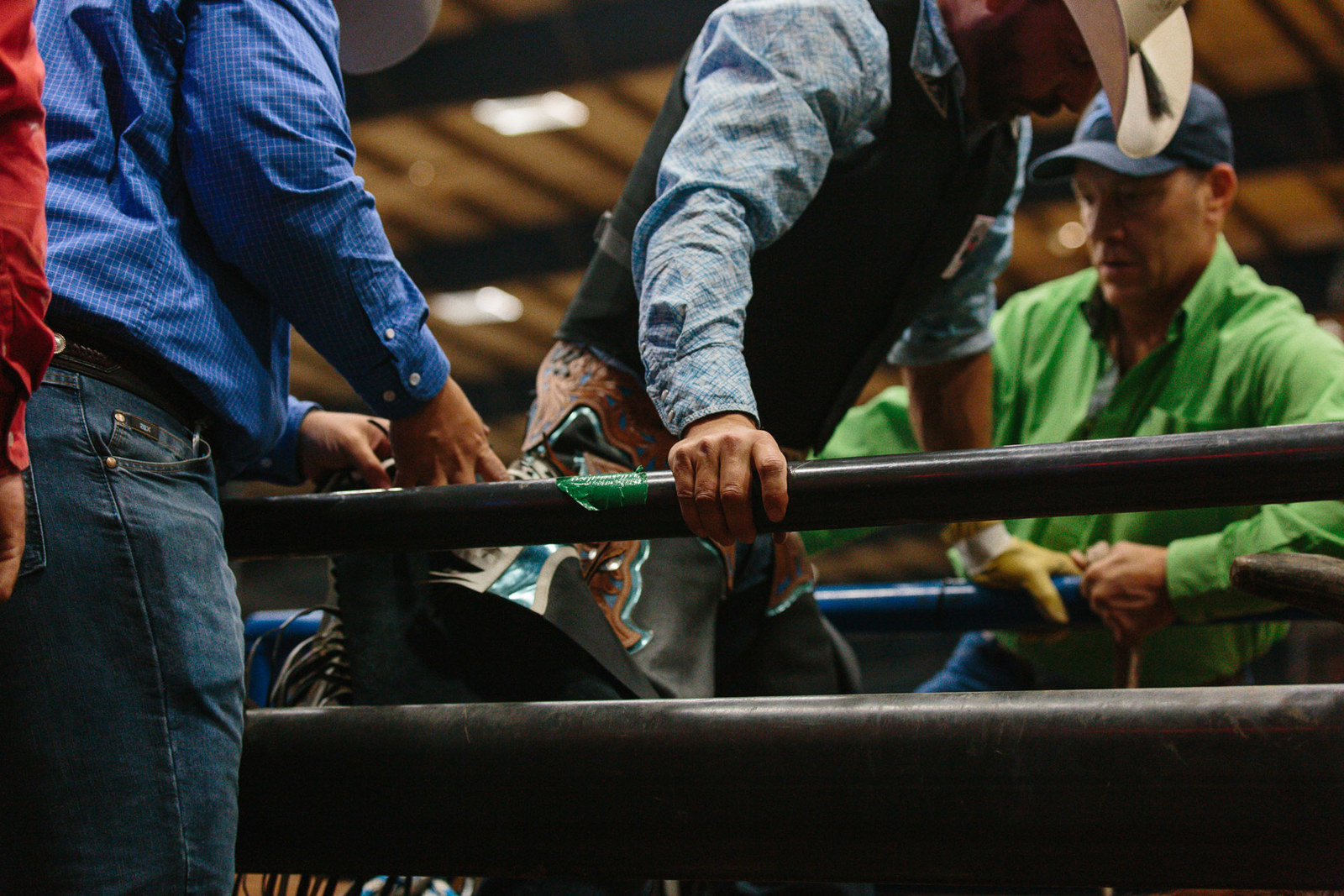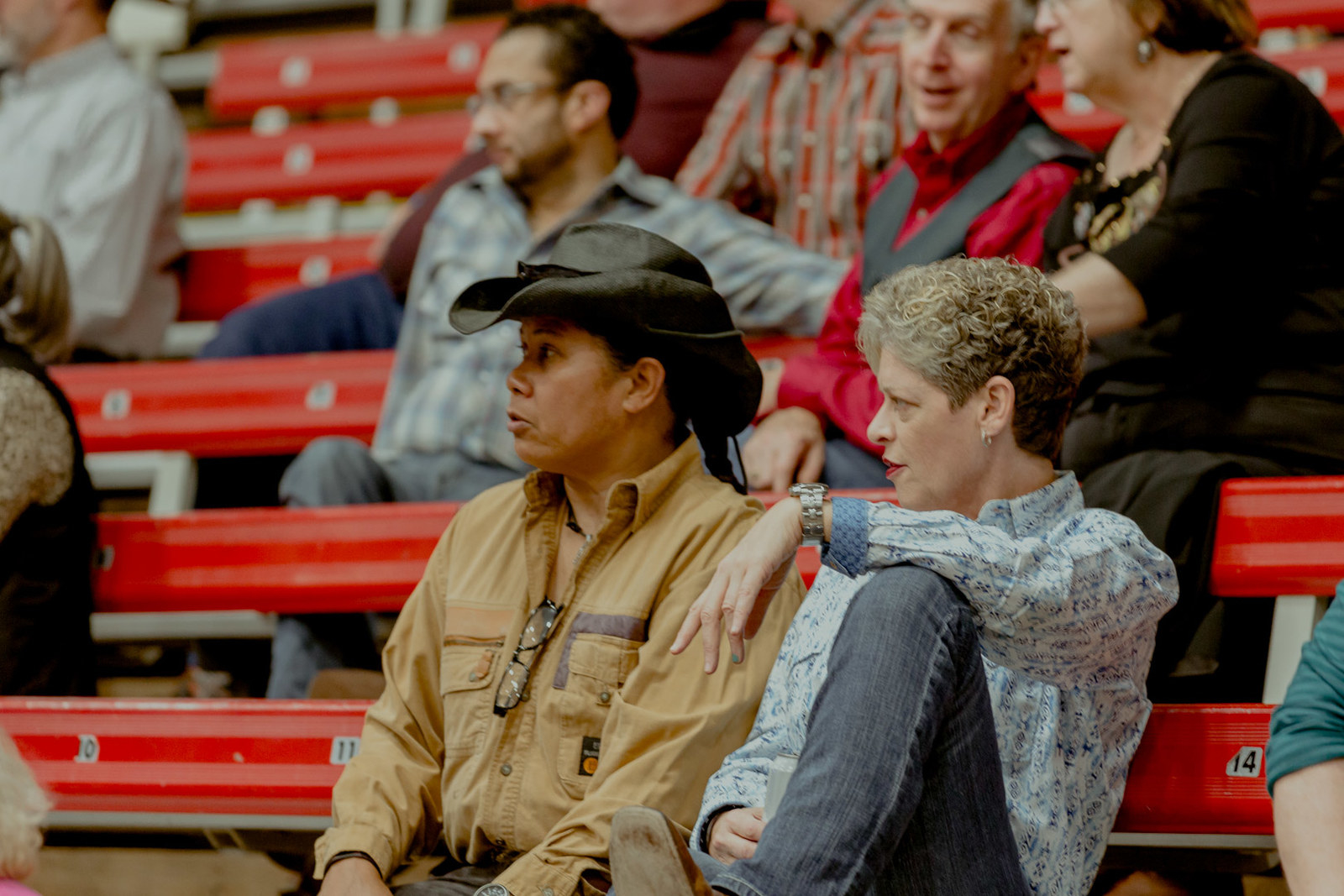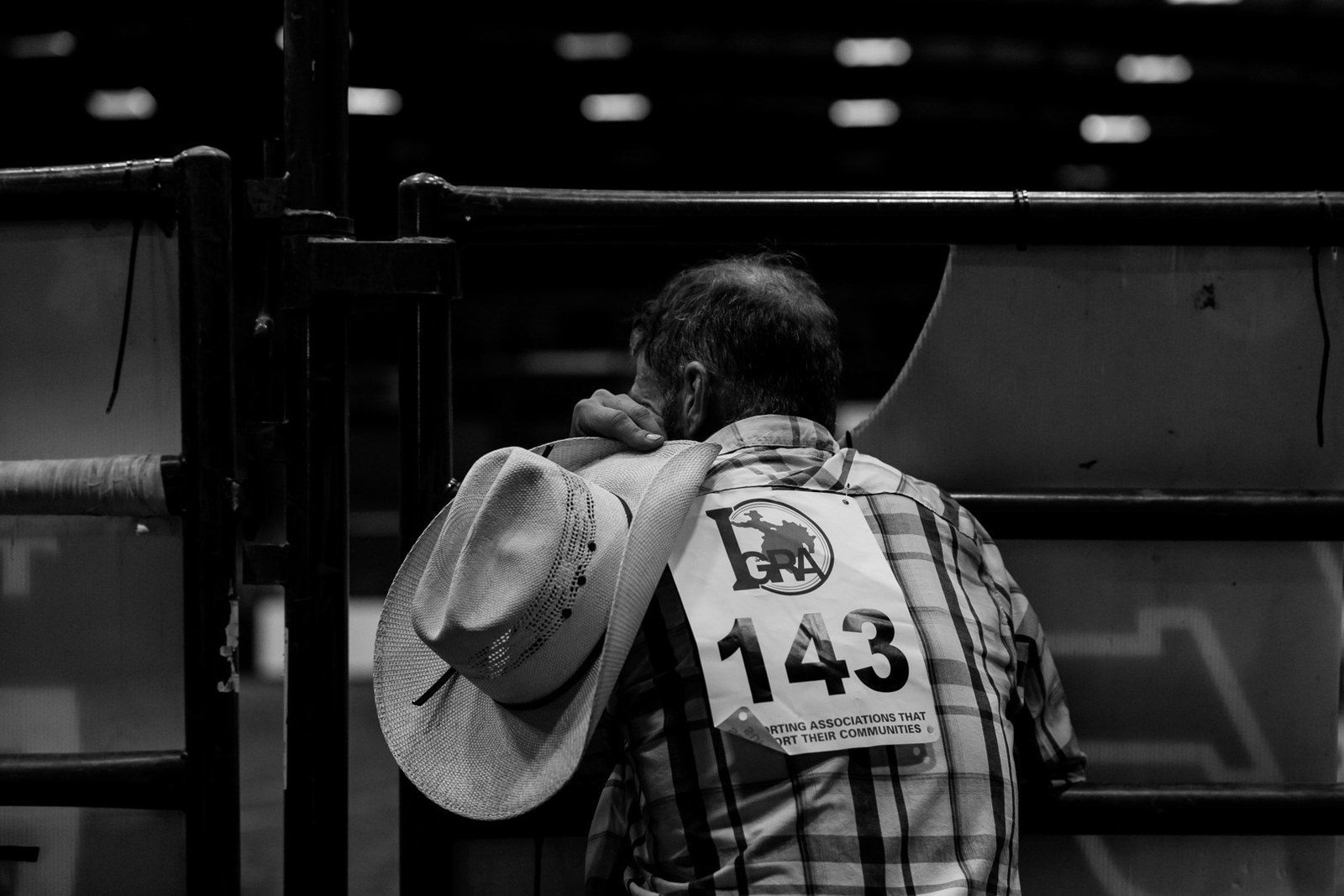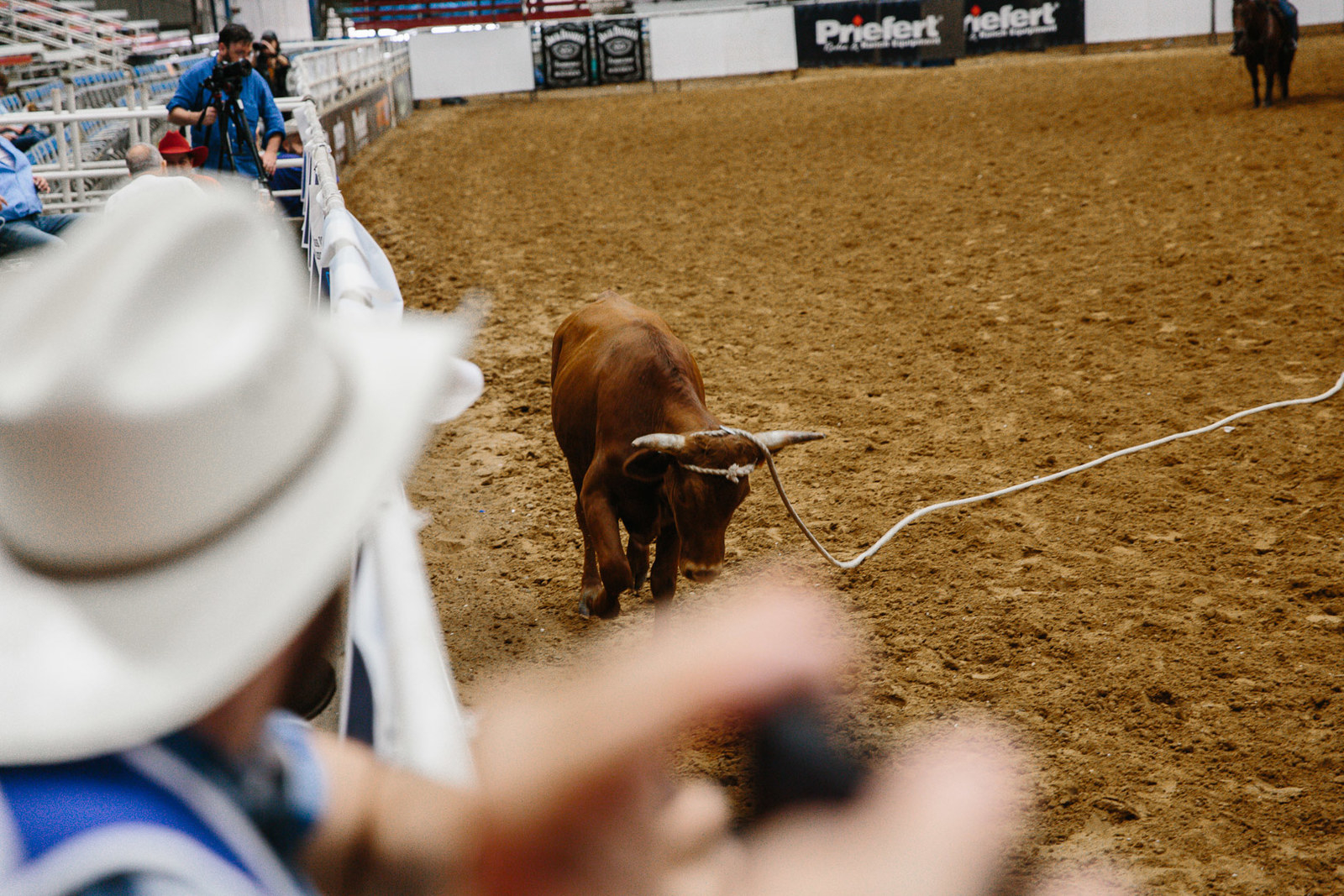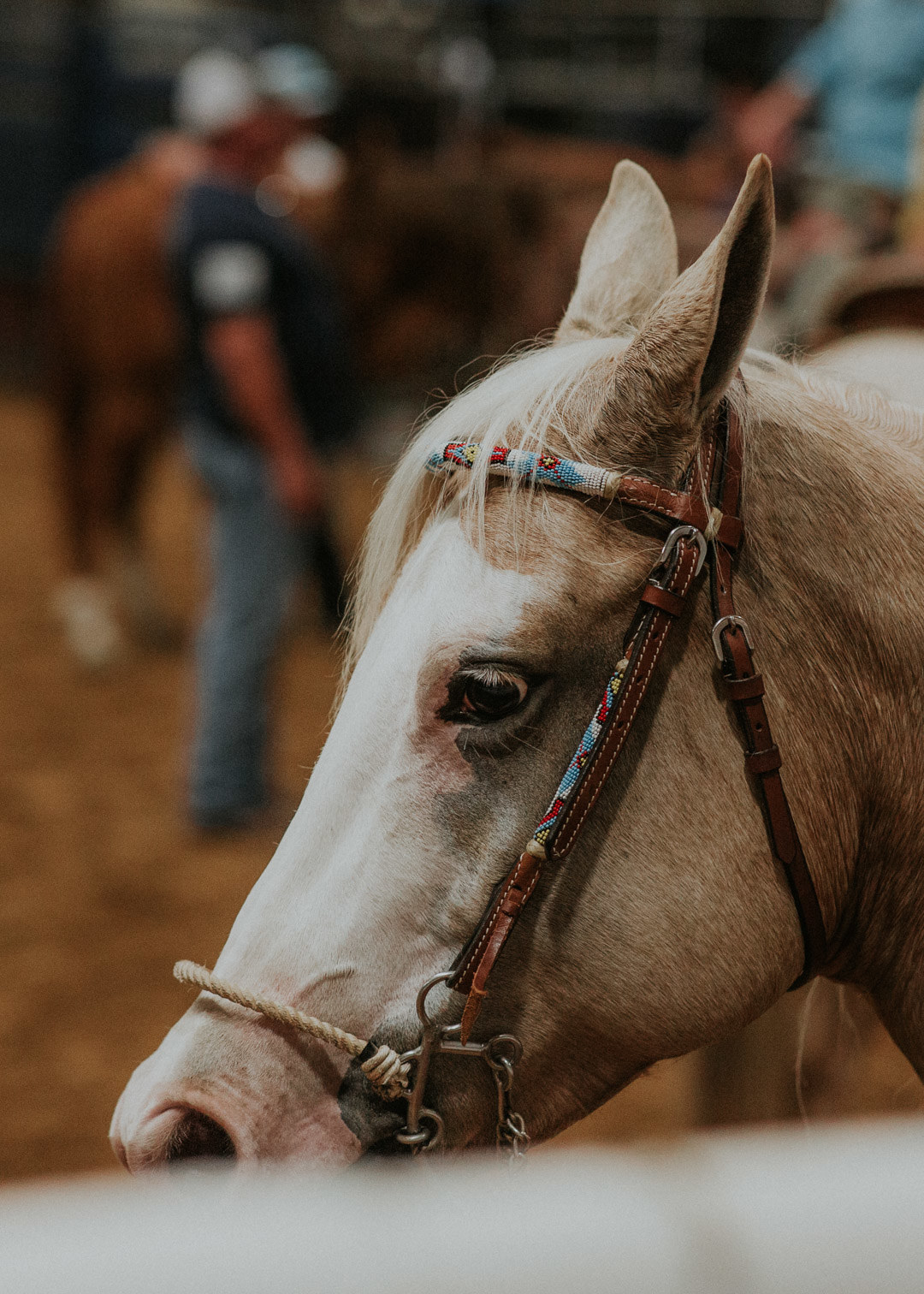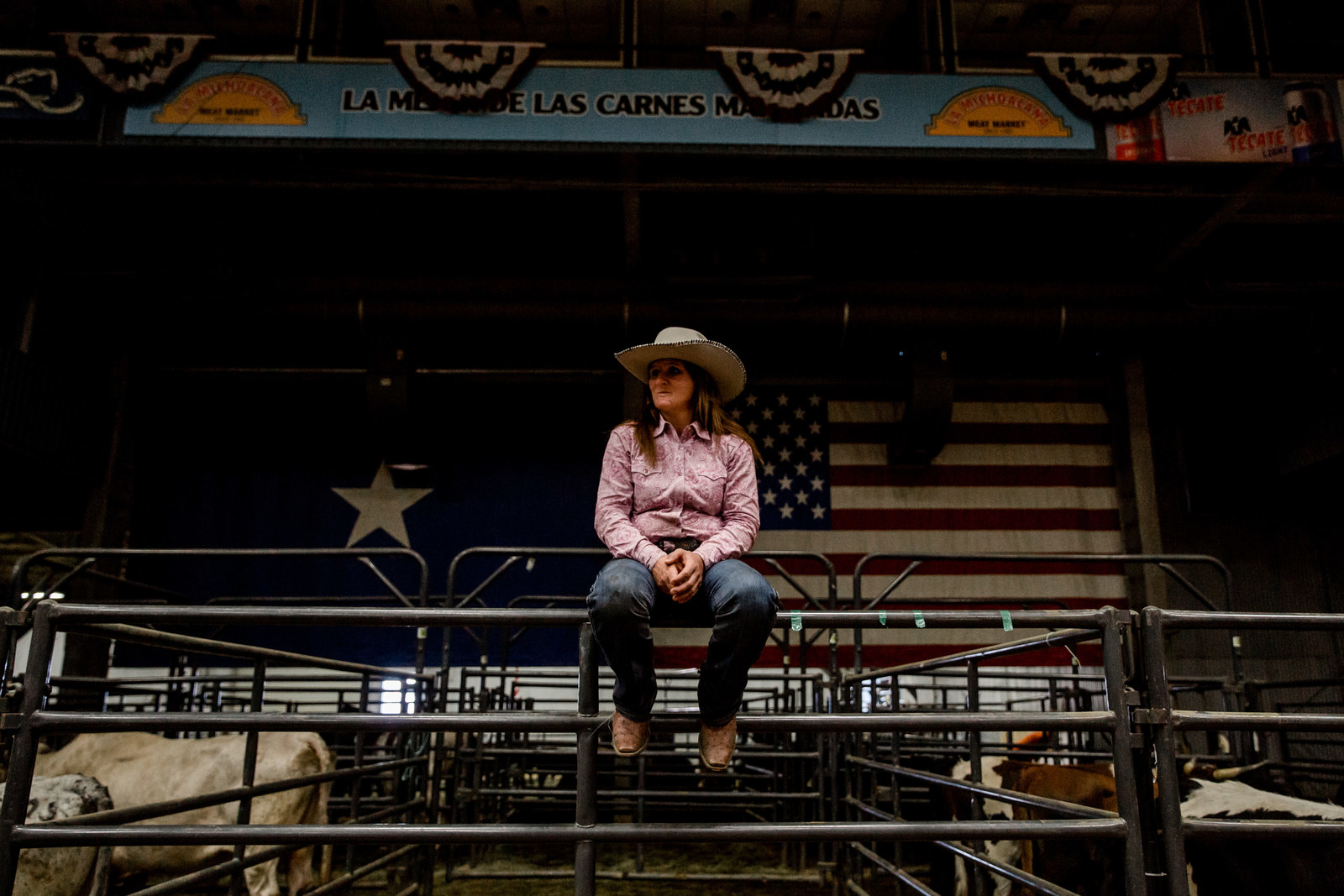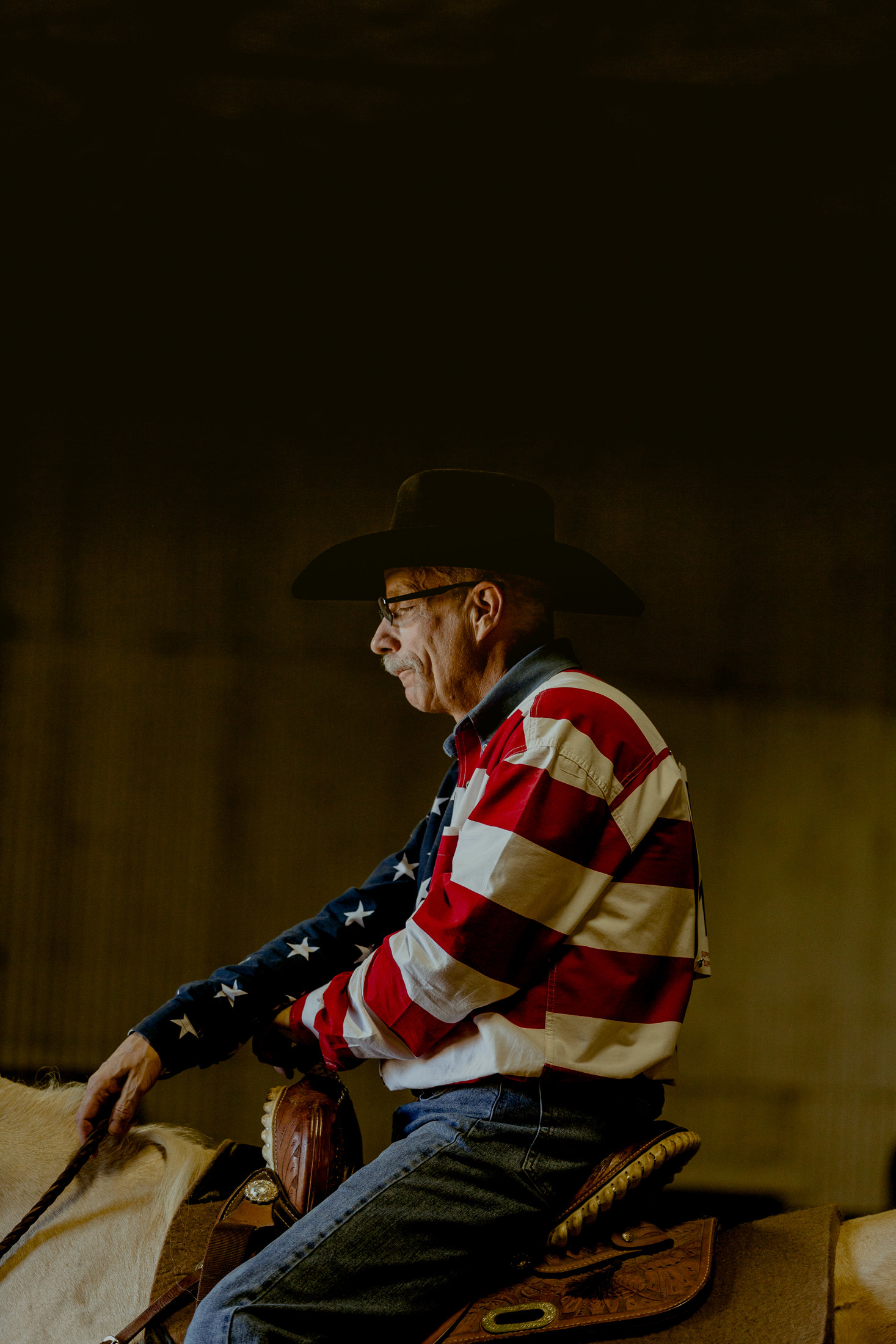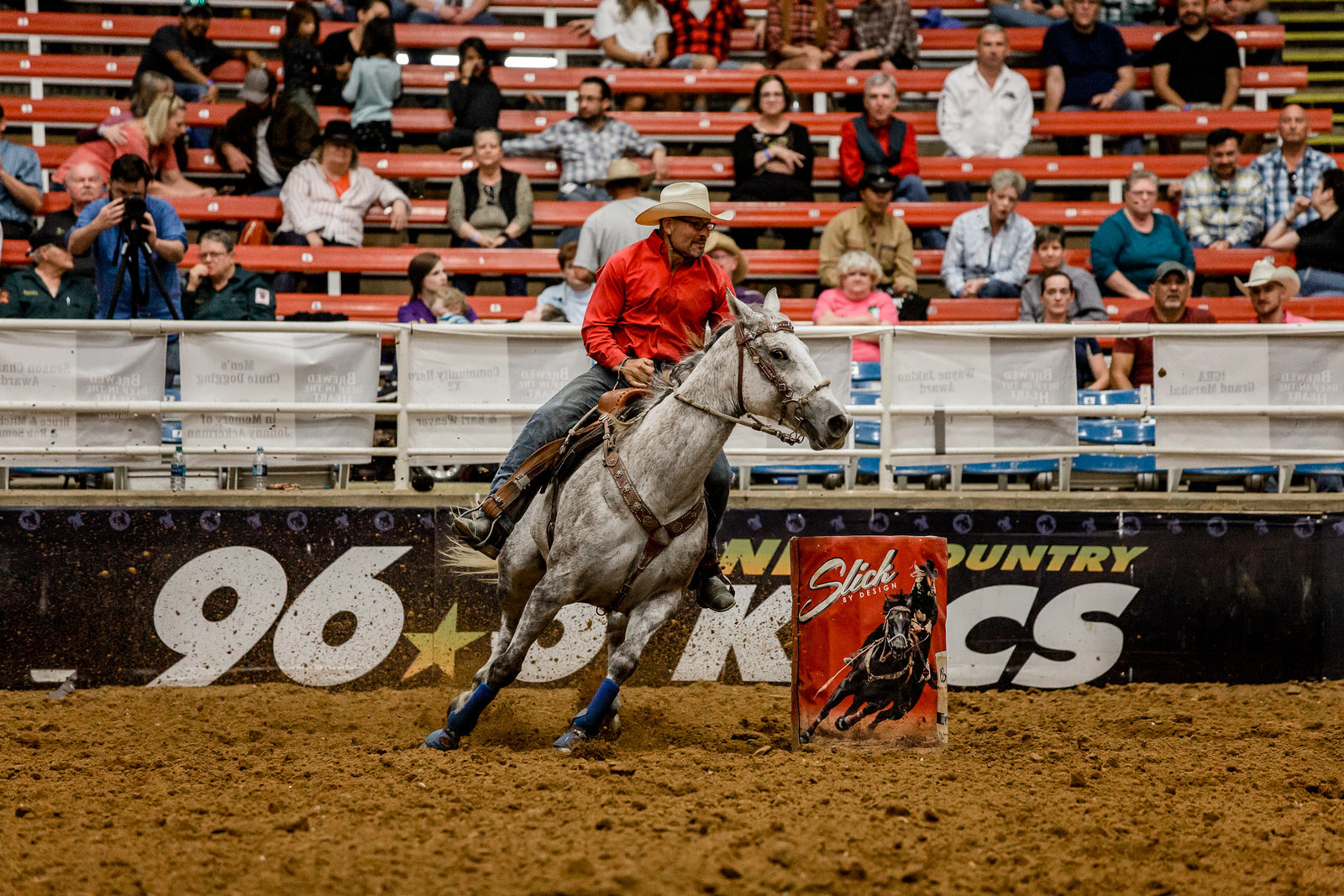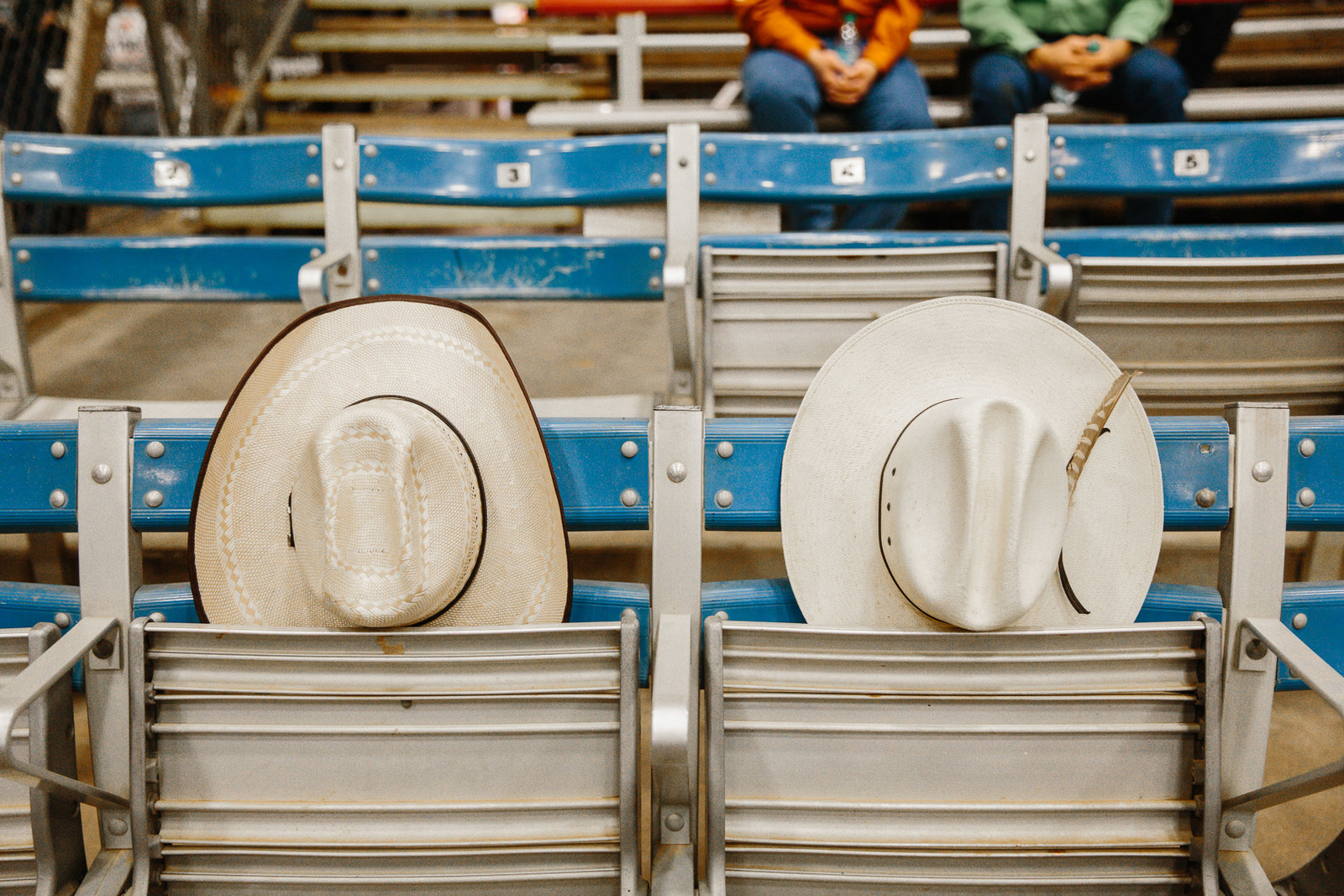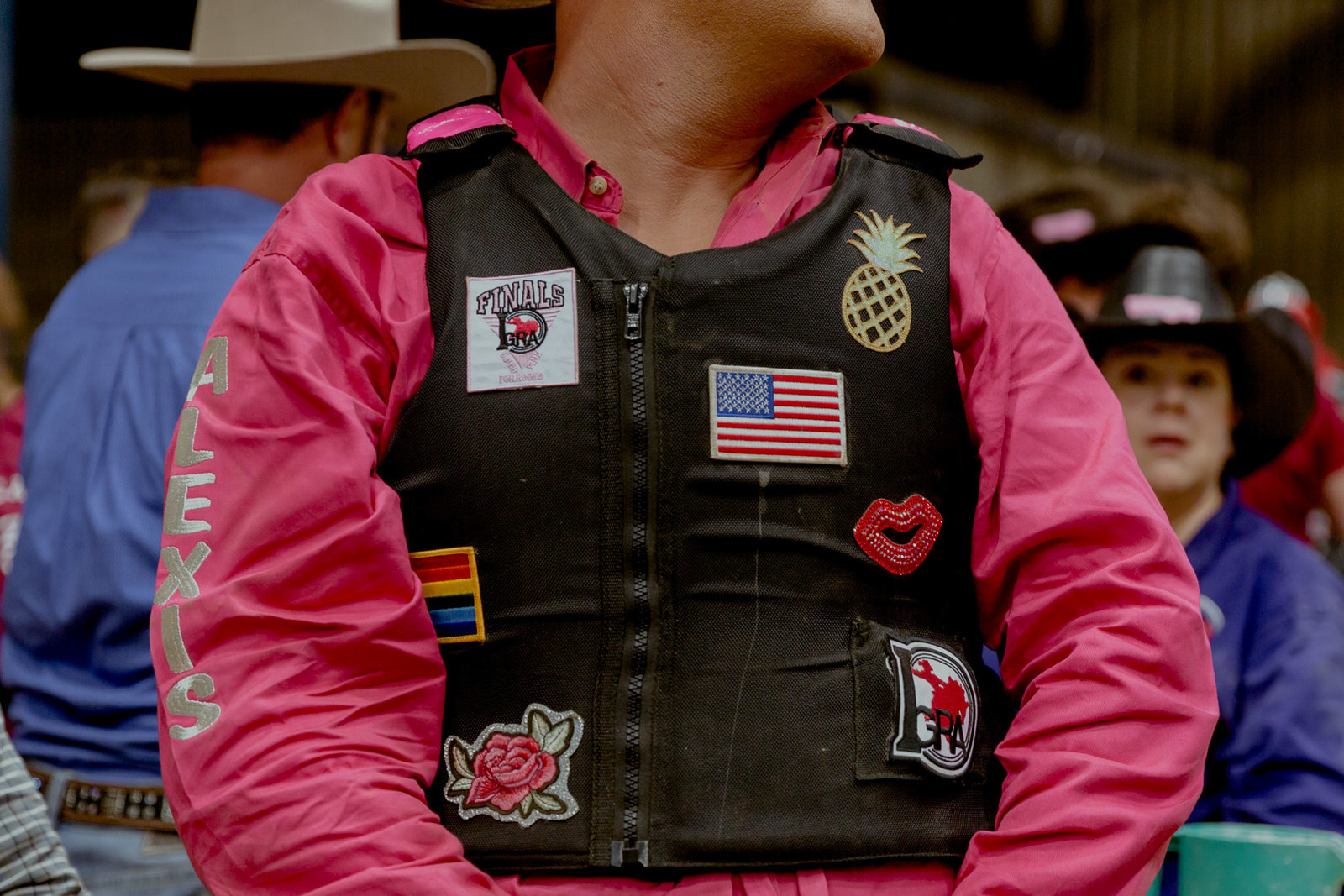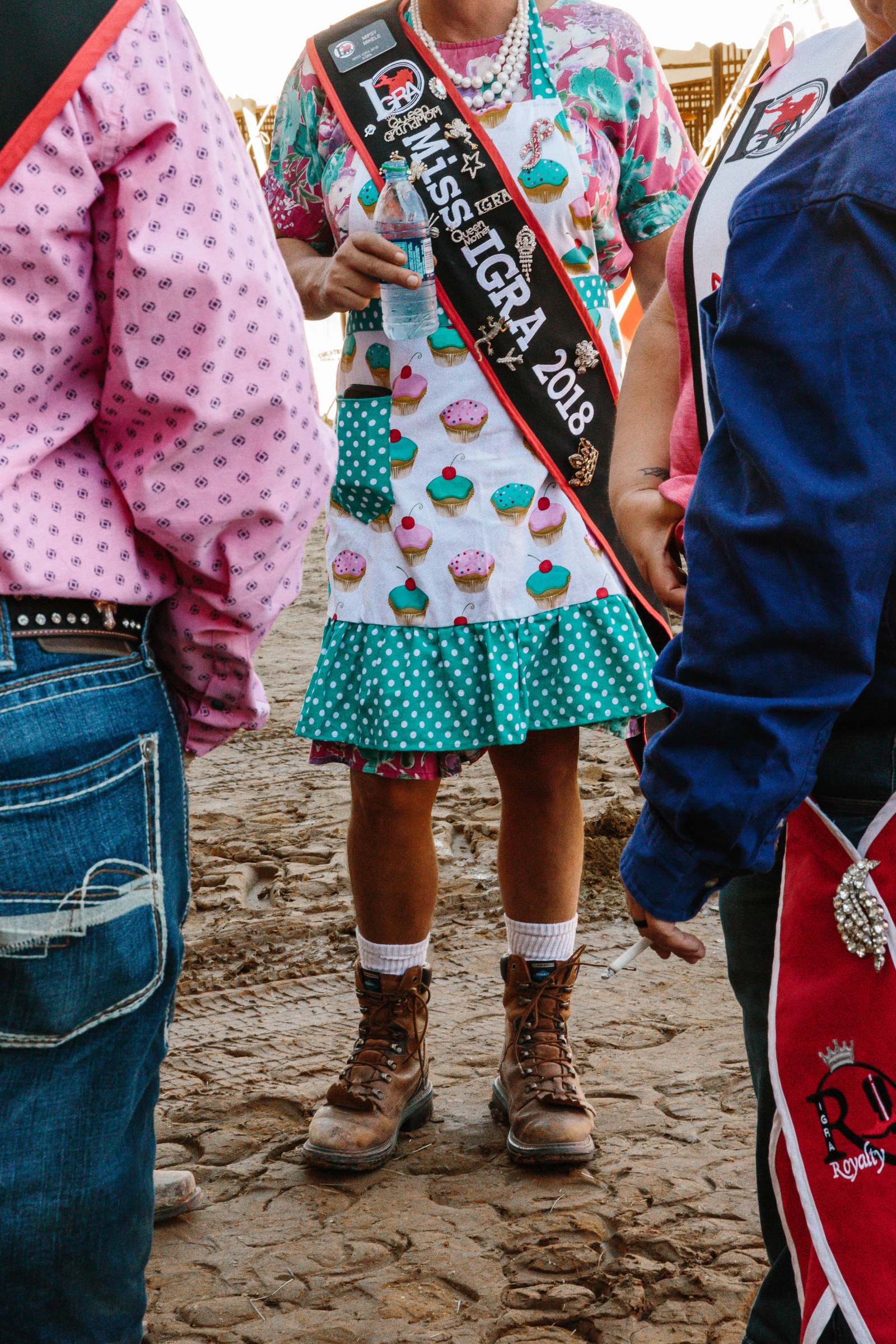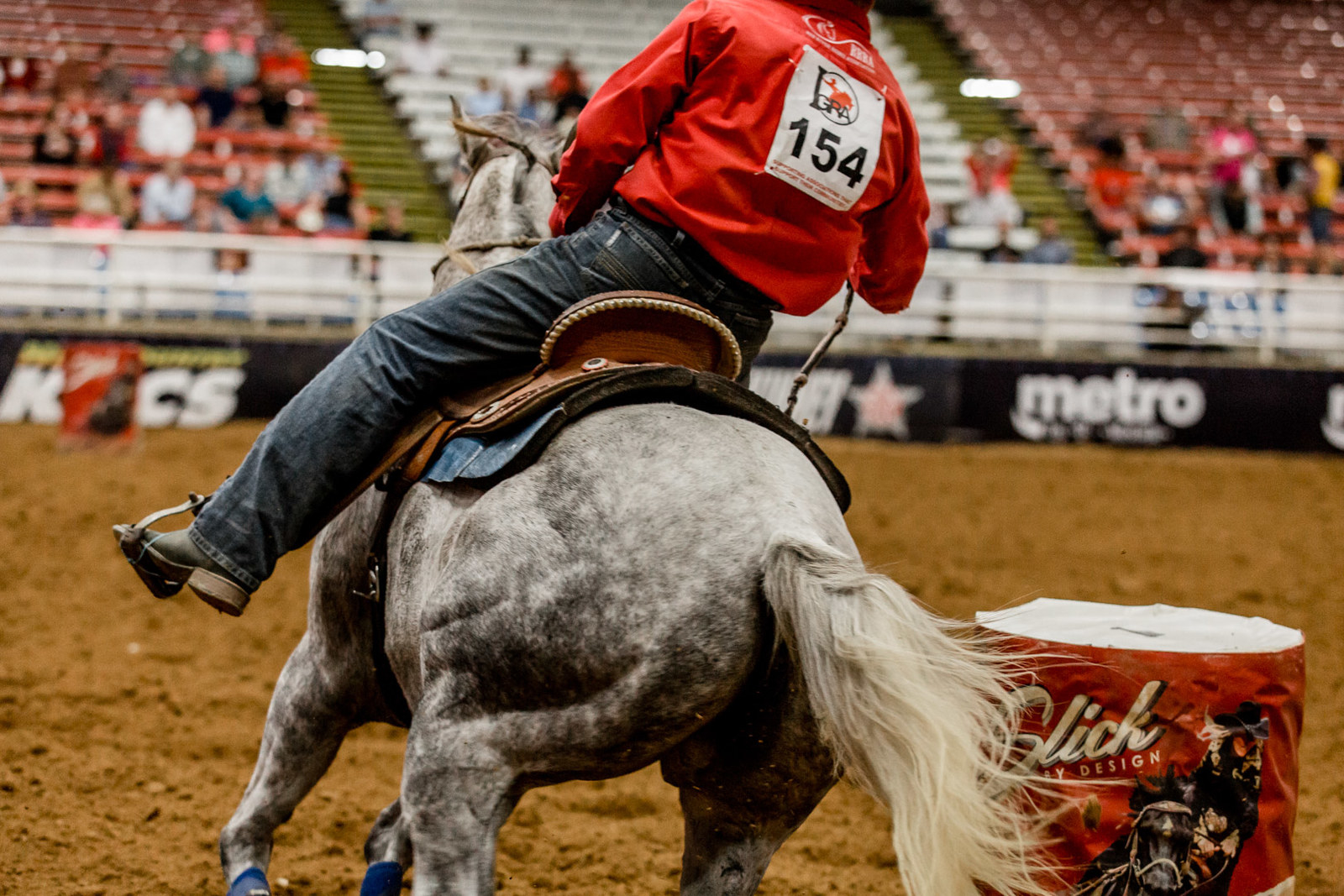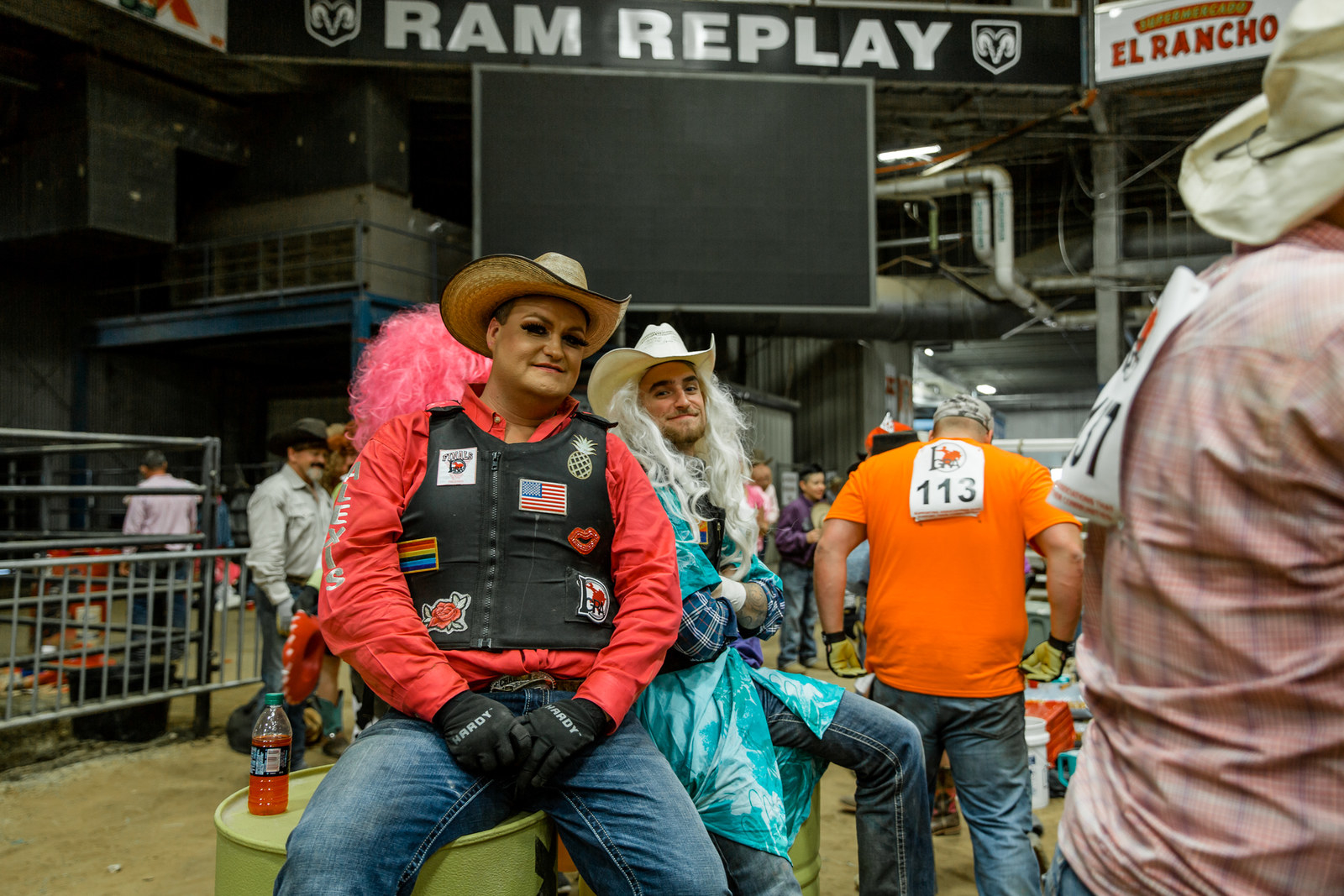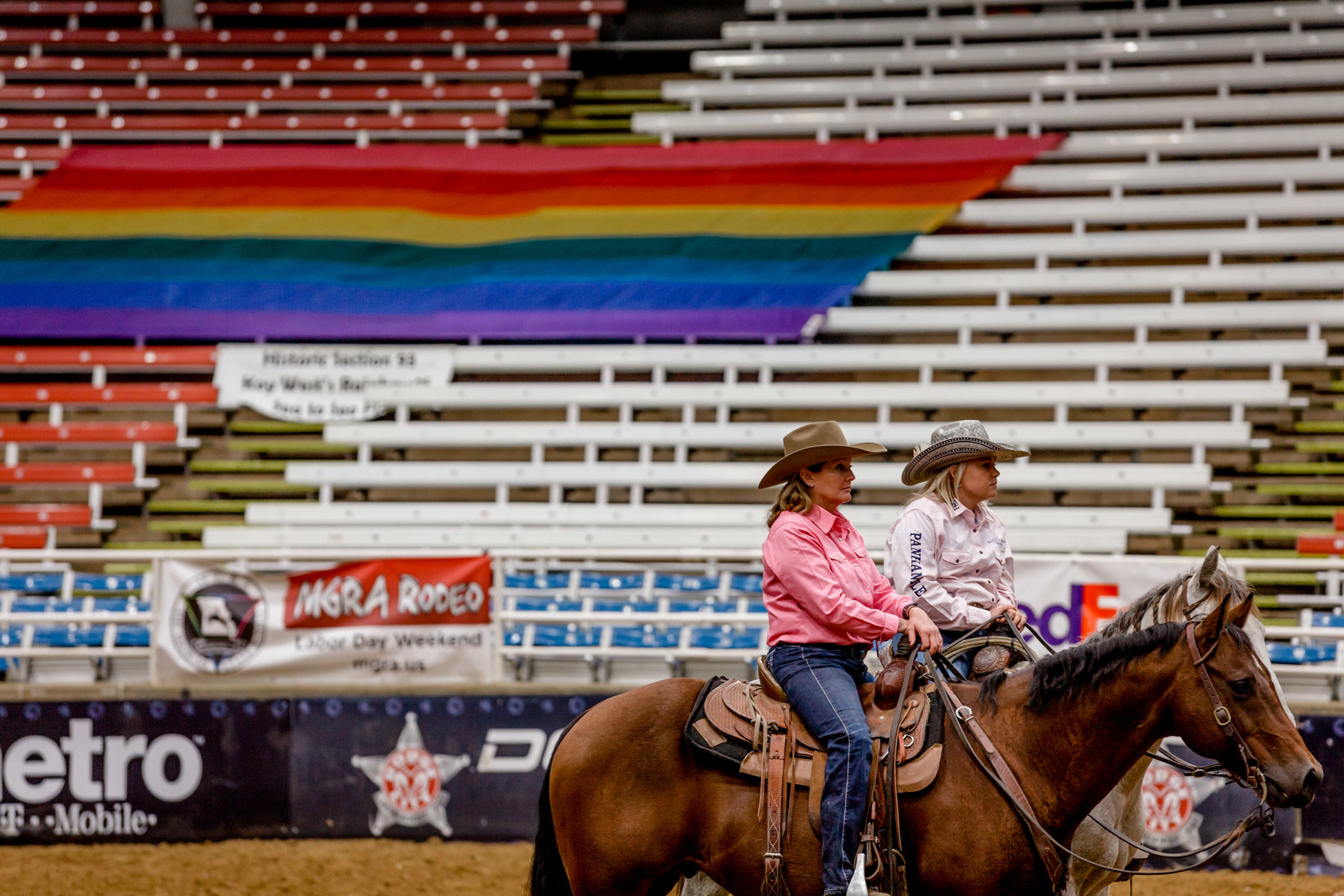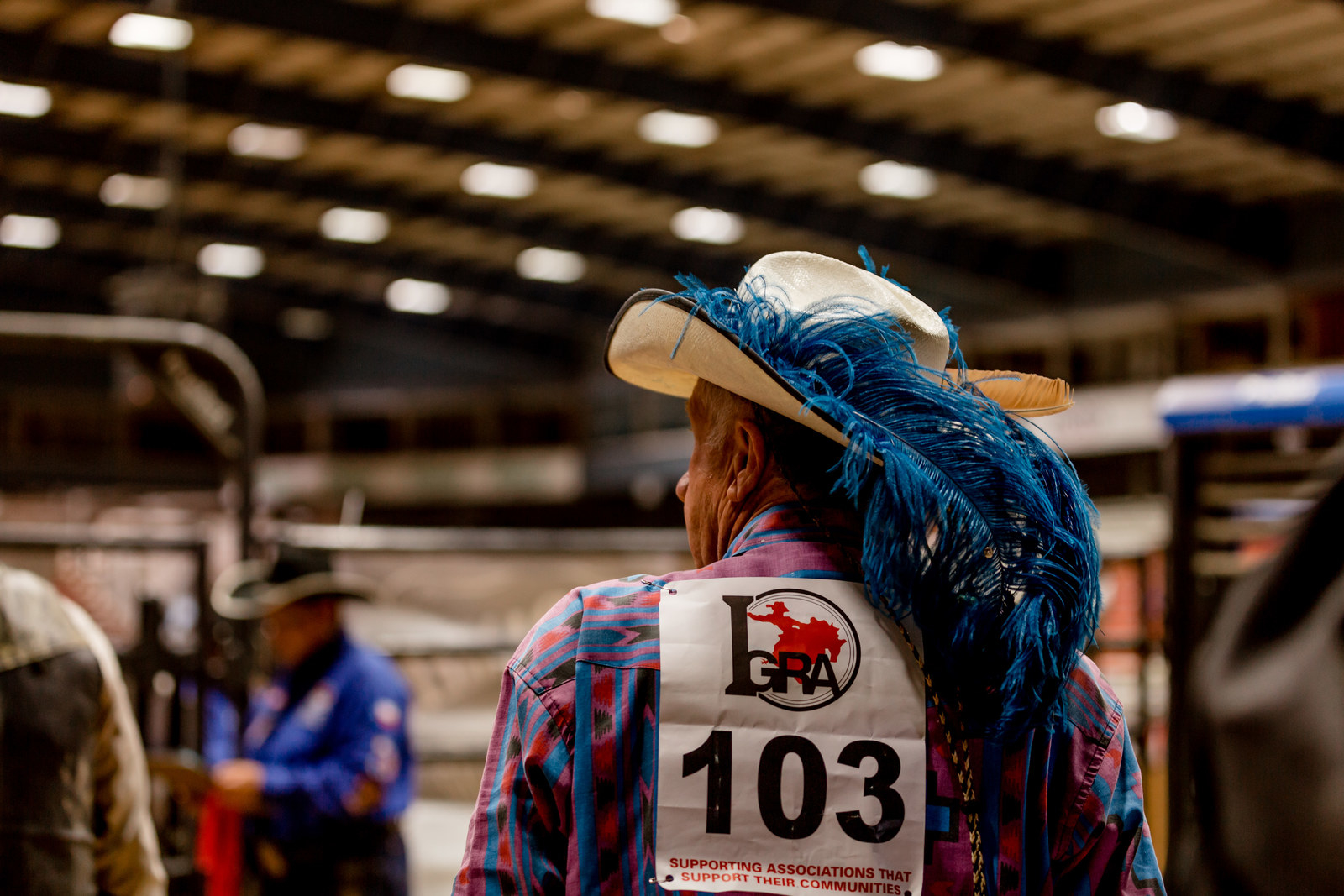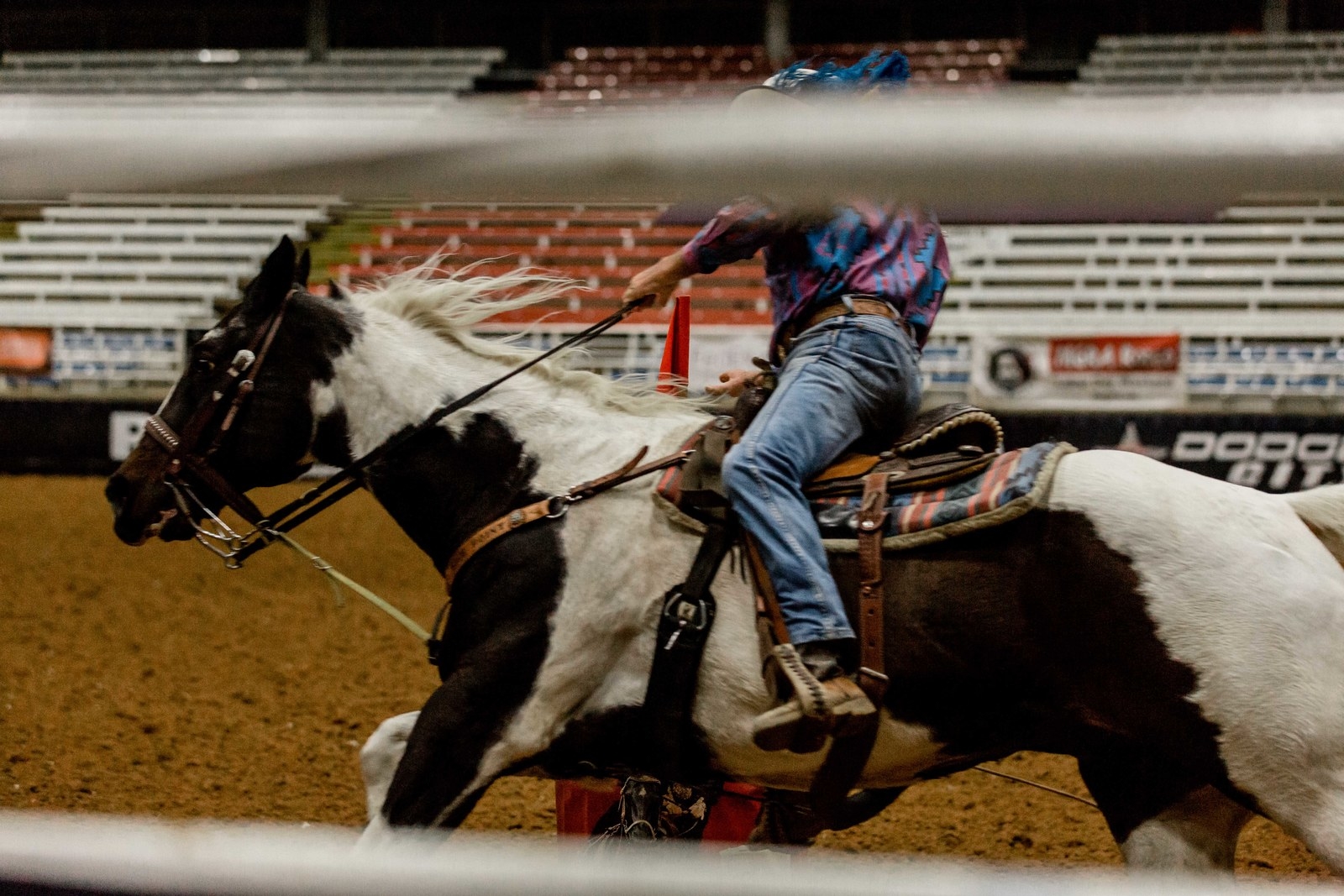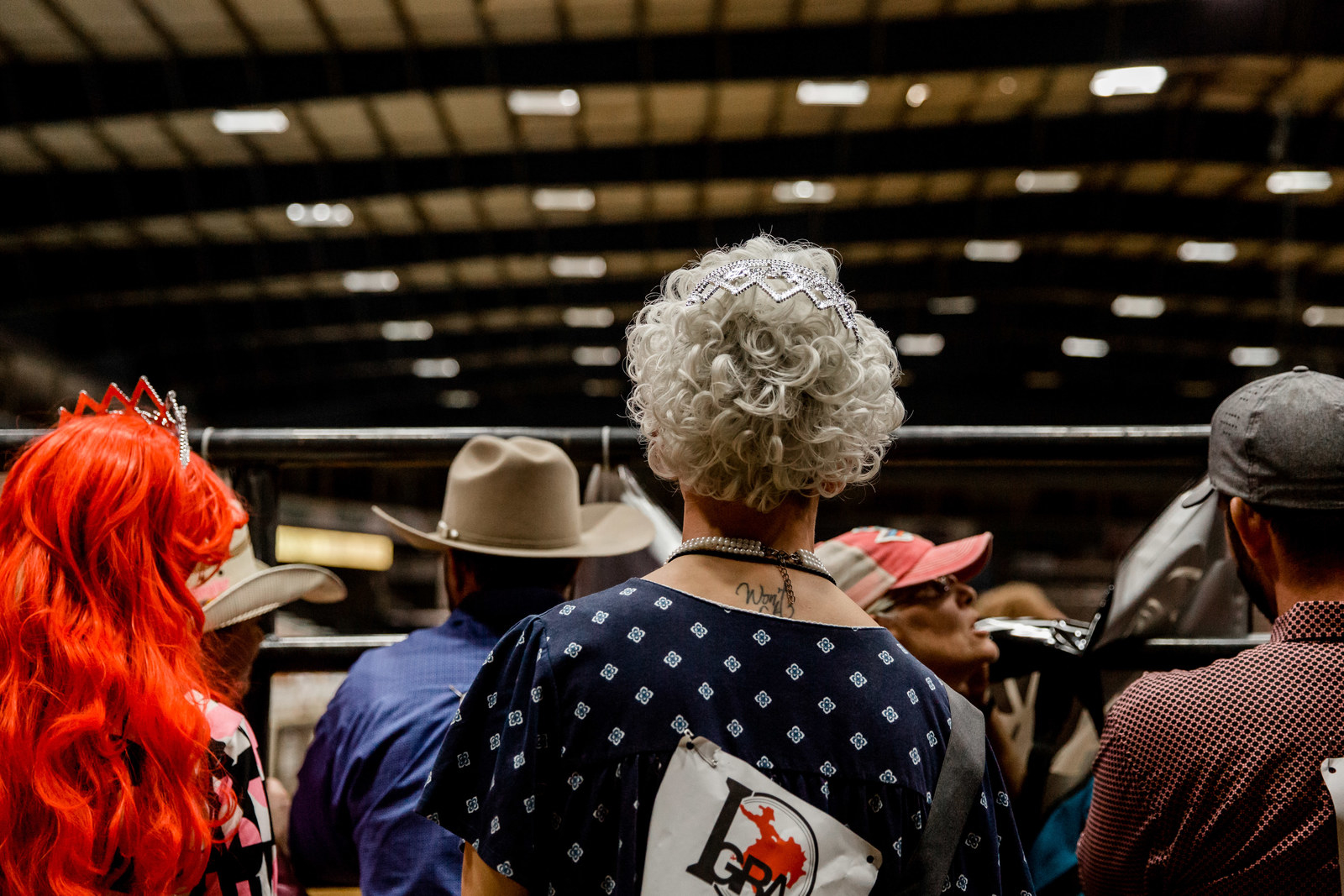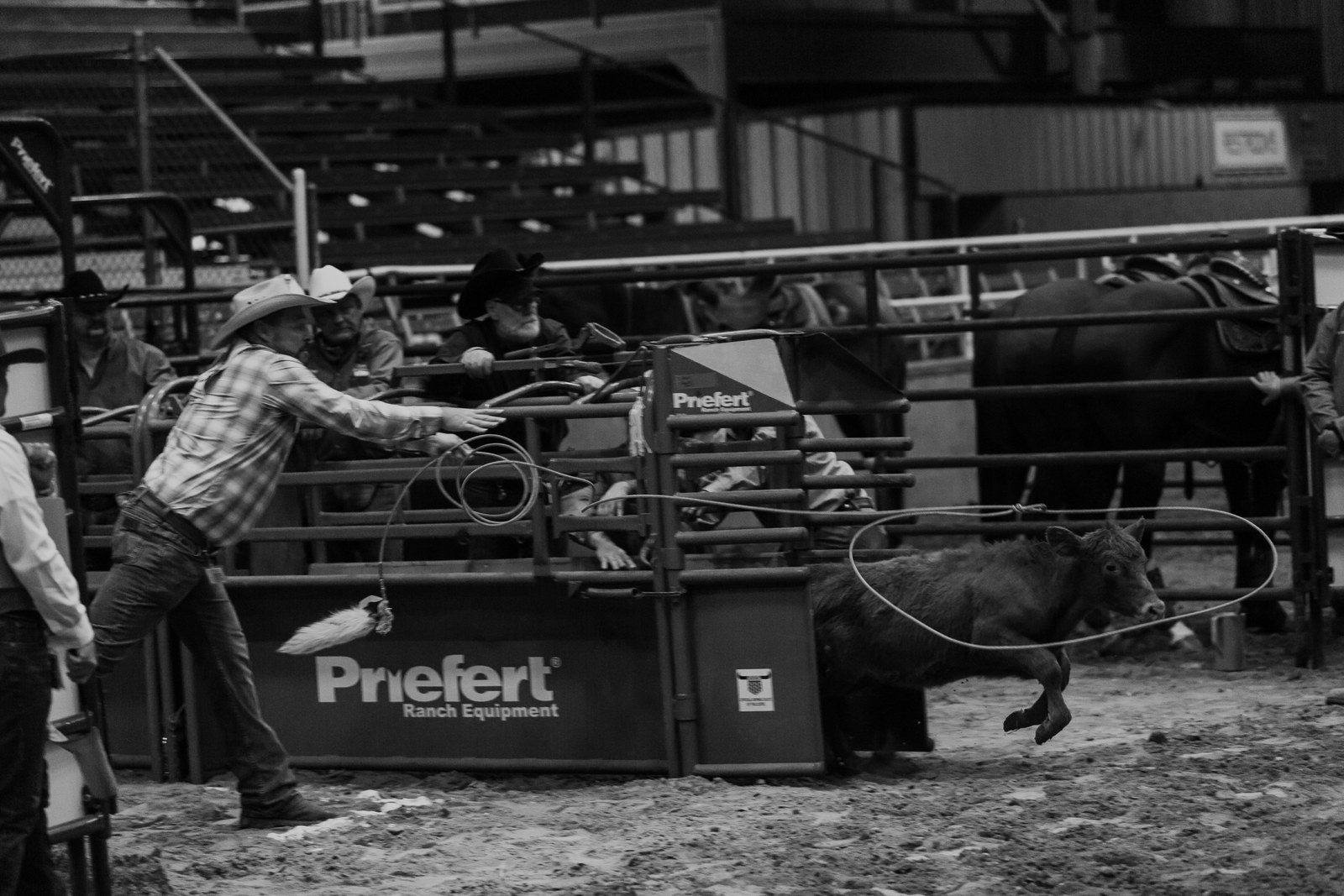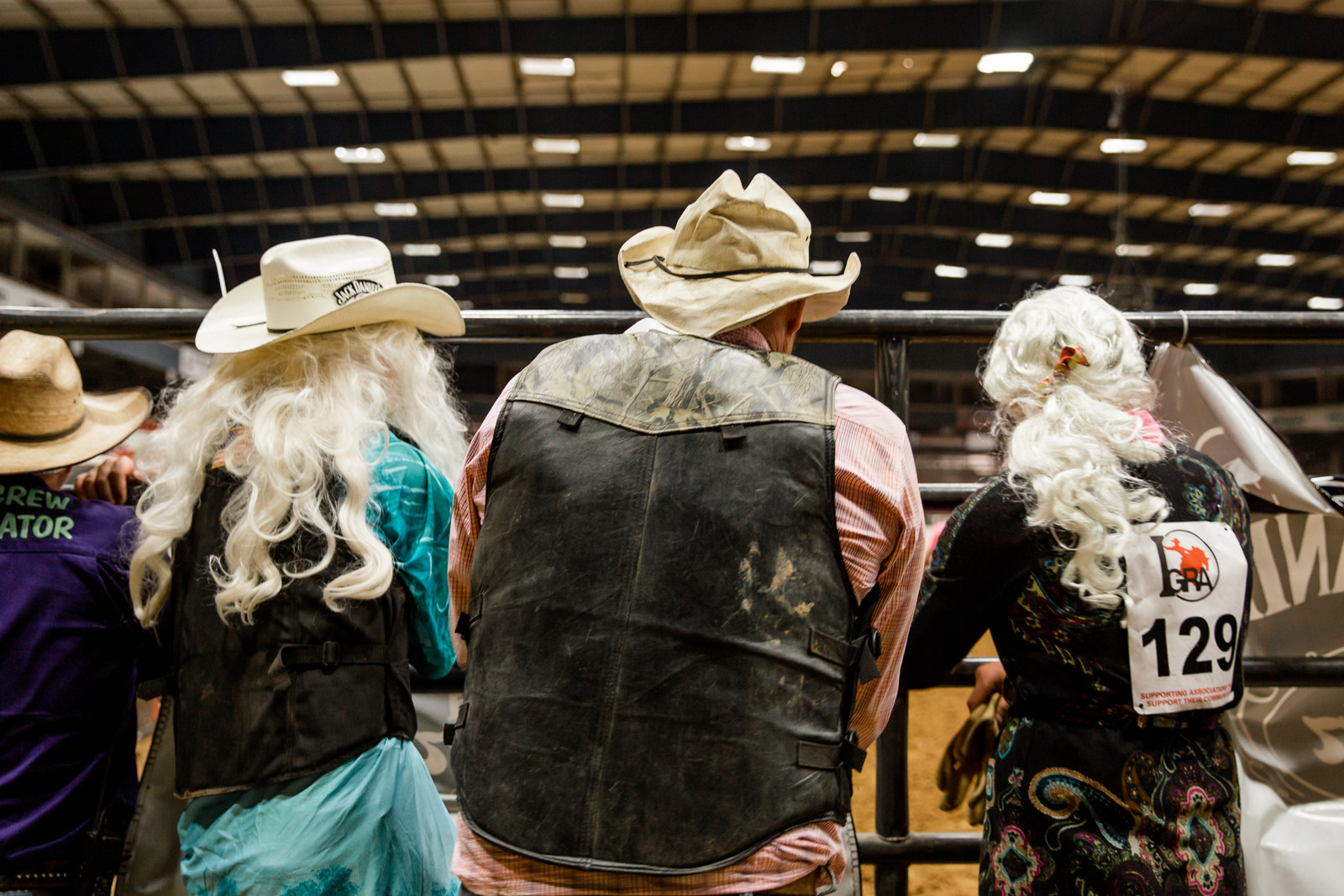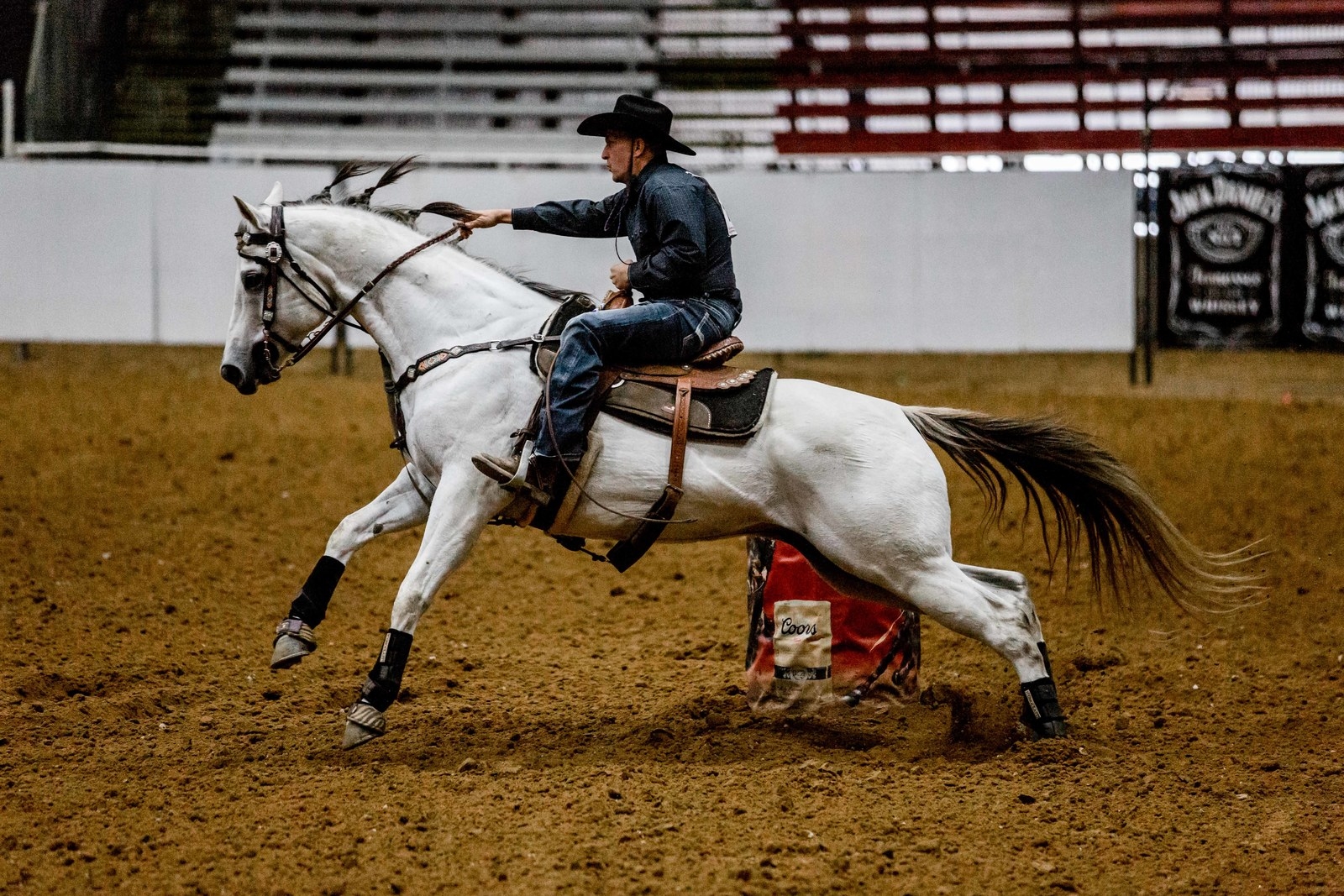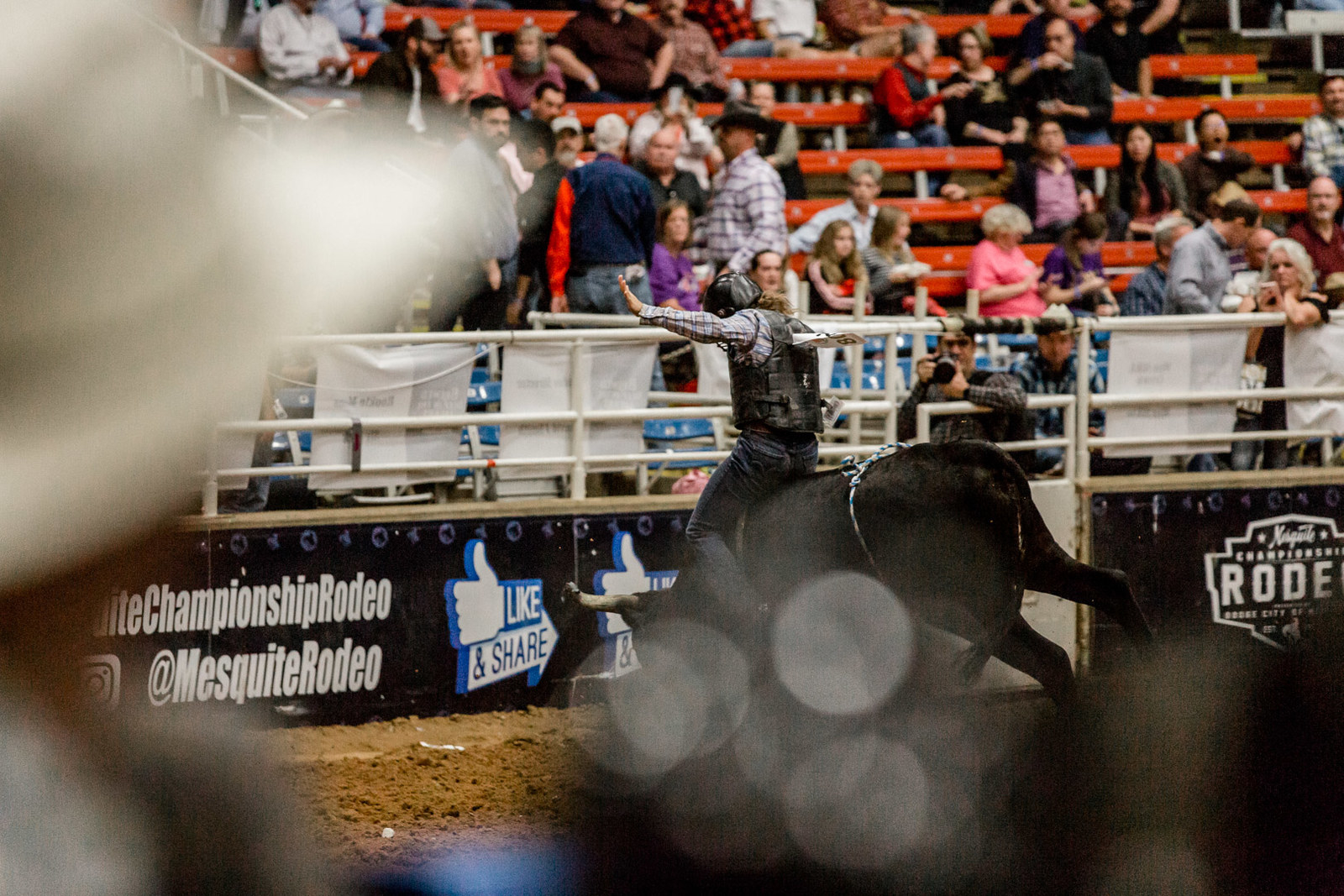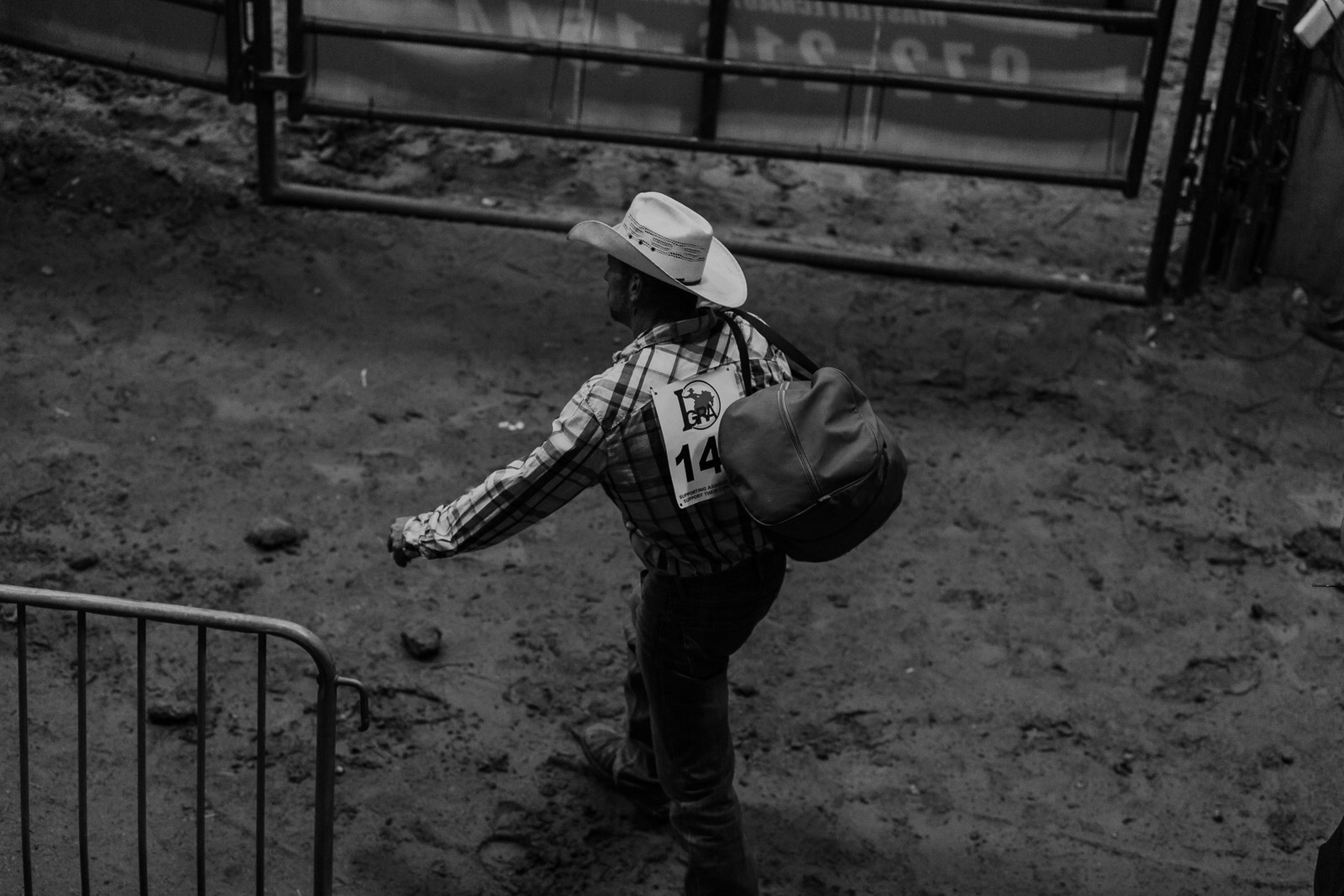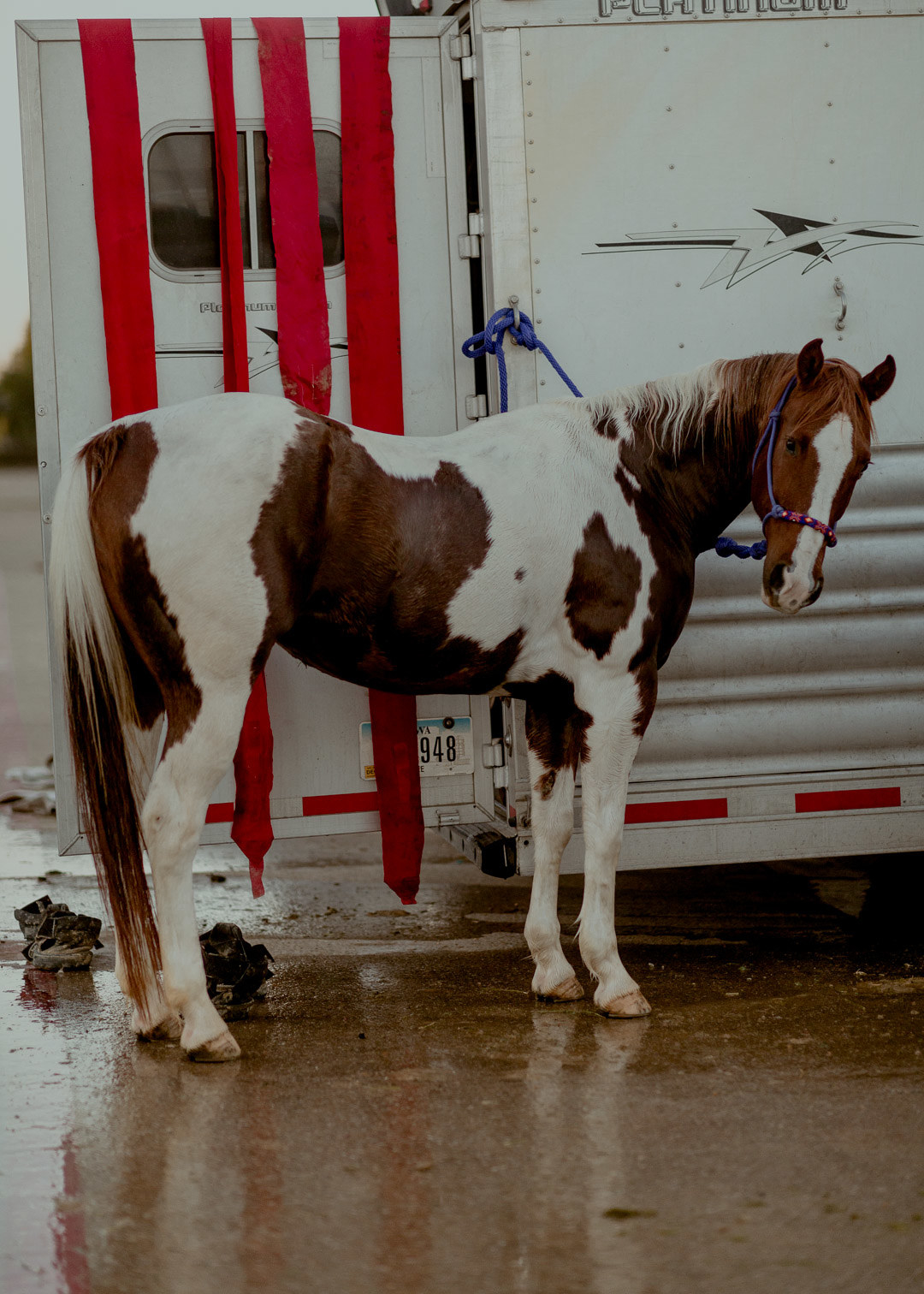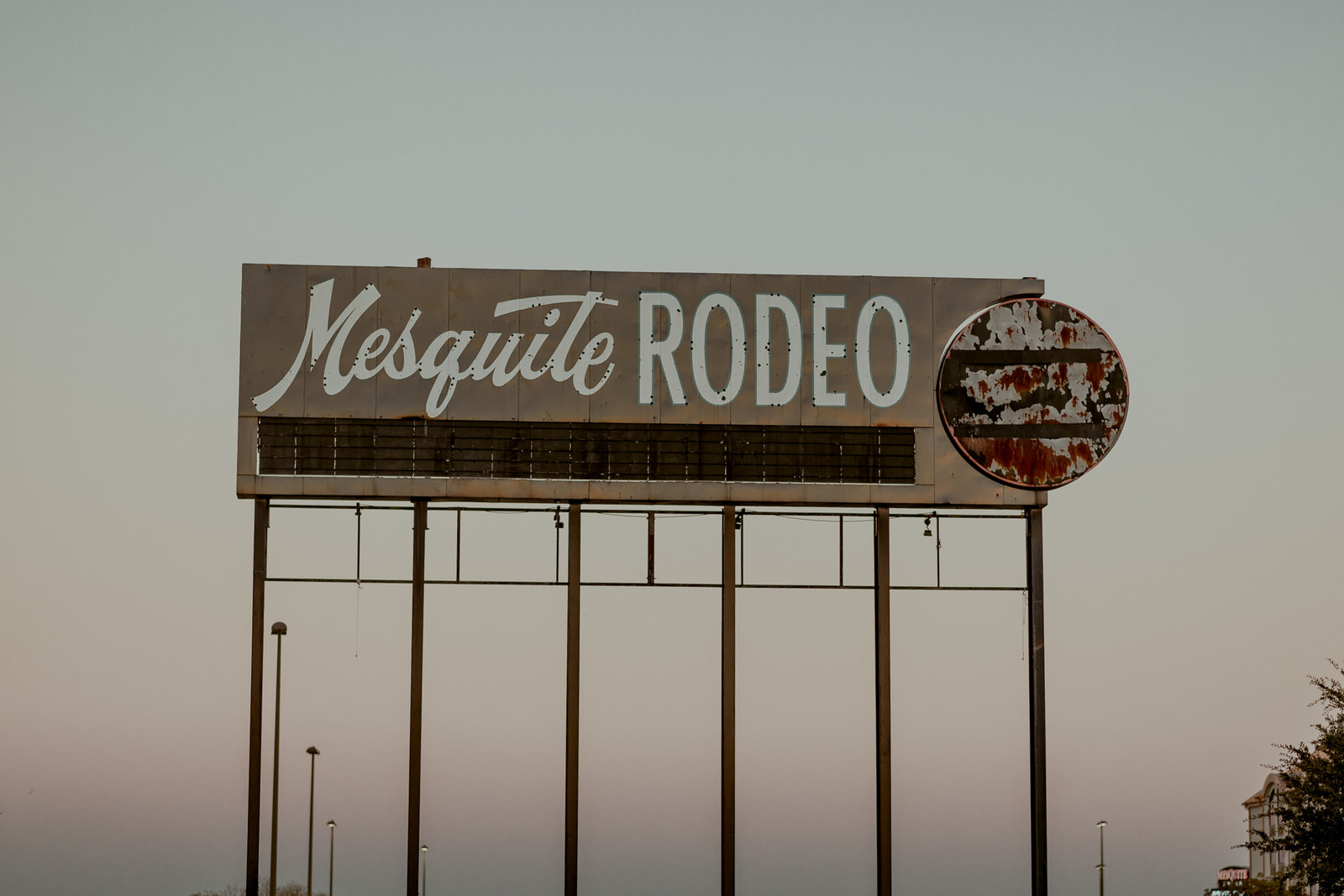 CORRECTION
Jorge Sanchez was crowned MsTer. IGRA 2019. A previous version of this post misstated the year.