Domonique and Crissy are a married couple whose YouTube videos documenting their relationship have earned them over one million subscribers. In a few months, the couple is expecting an important new addition to their family — a baby boy named Domonic.
Domonique — Domo, as she's known online — is carrying the baby boy. The couple told BuzzFeed News they planned the pregnancy by working with a local sperm bank.
Shortly after Domonique posted photos of her pregnant belly, the couple started to receive some hateful and negative comments — mostly directed at Domonique. Being the "more masculine" of the two, some people said she should not be the one to carry the baby.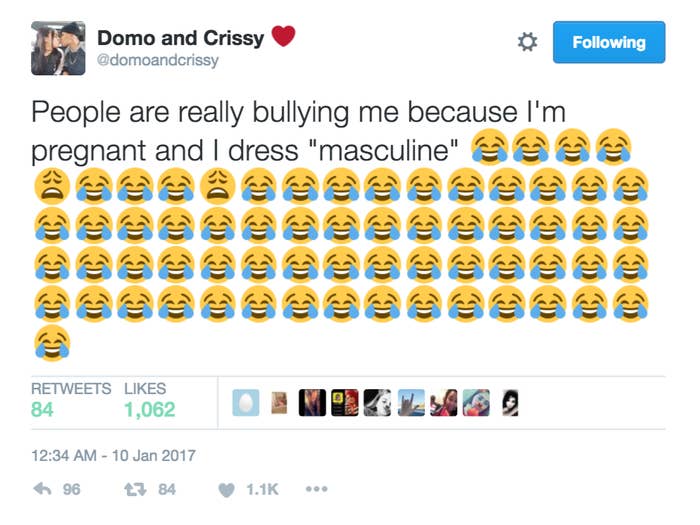 A screenshot of Domo showing her belly on Snapchat also began circulating with negative comments. Many fans jumped in to defend the couple: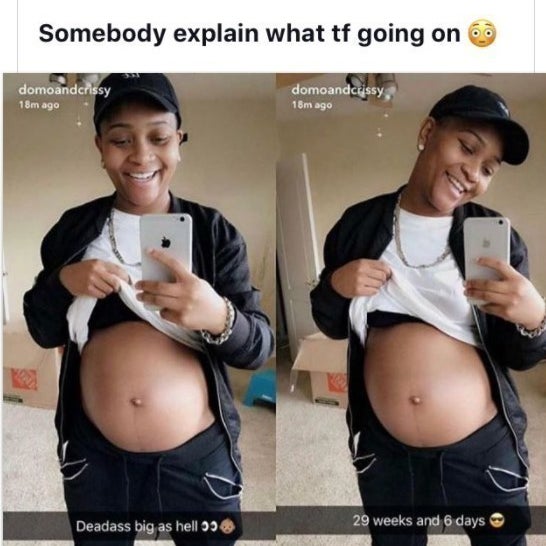 "I guess some small-minded people thought it was wrong because 'I dress like a dude,'' said Domonique . "When in reality, I dress [in a way] that is comfortable to me."
The couple decided to use Instagram to shut down the negativity. "30 Weeks pregnant and proud," reads the screenshot posted Tuesday: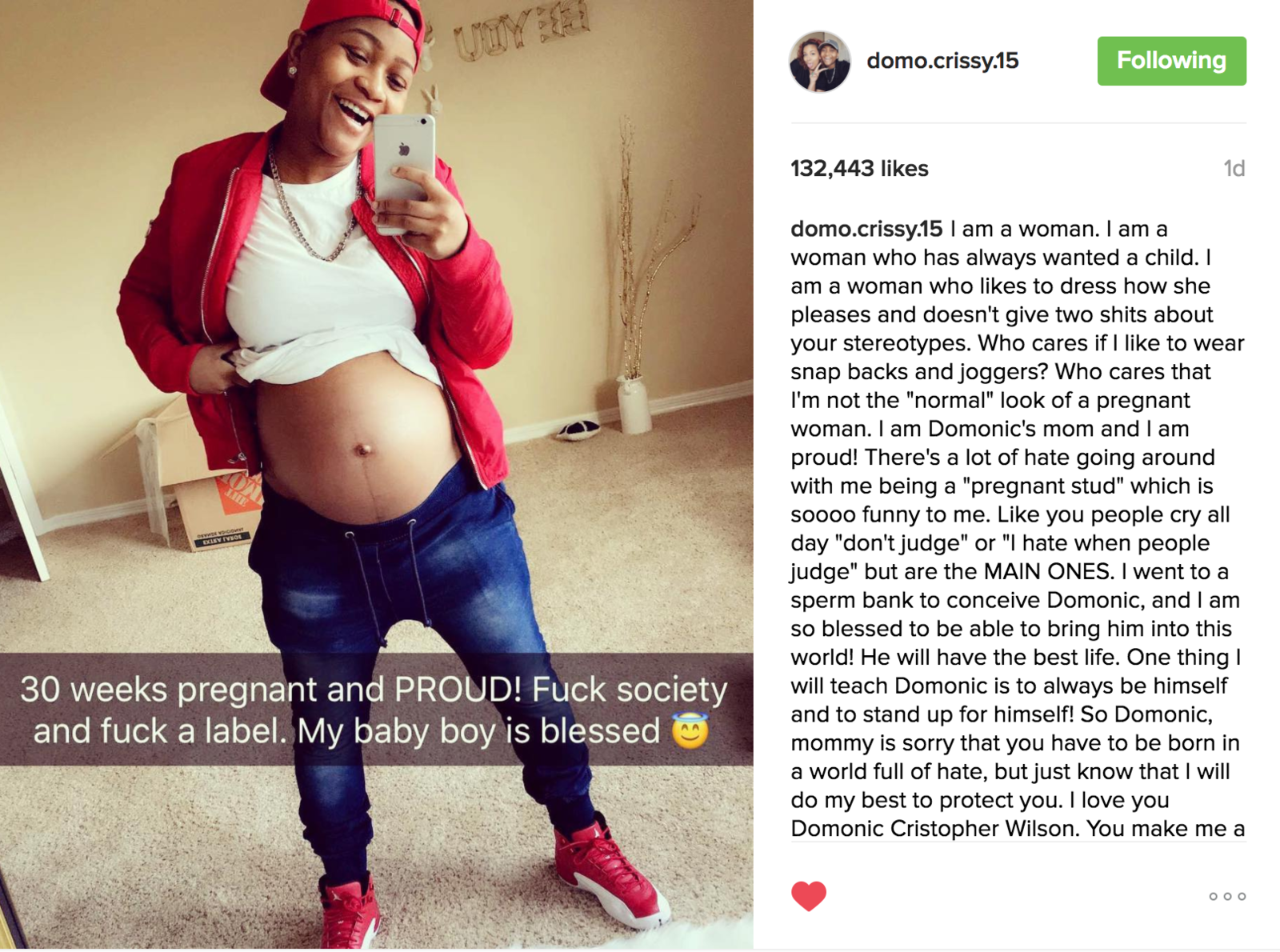 "I am a woman," Domo states in the post. "I am a woman who has always wanted a child. Who cares that I'm not the 'normal' look of a pregnant woman — I am Domonic's mom and I am proud!"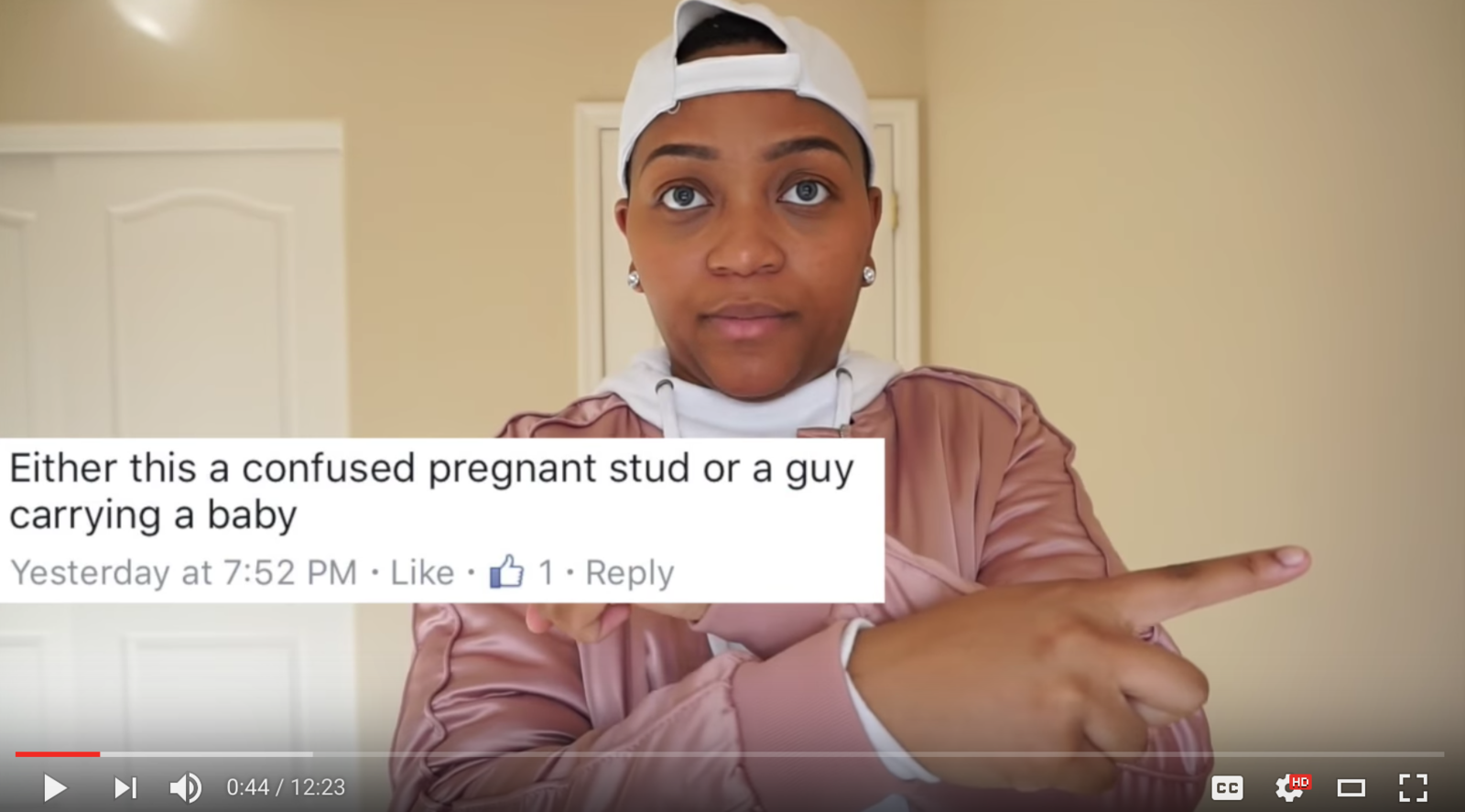 The couple also released a YouTube video of themselves "dancing the haters off" which has been viewed over 500,000 times since being posted:
Even after experiencing negative reactions, Domonique is now more inspired than ever to share photos of her pregnancy journey.