We've rounded up some of the moments that made this year one of the biggest, queerest, and proudest yet.
1.
Like when this grandma wouldn't let her granddaughter hit the parade without her flag looking flawless: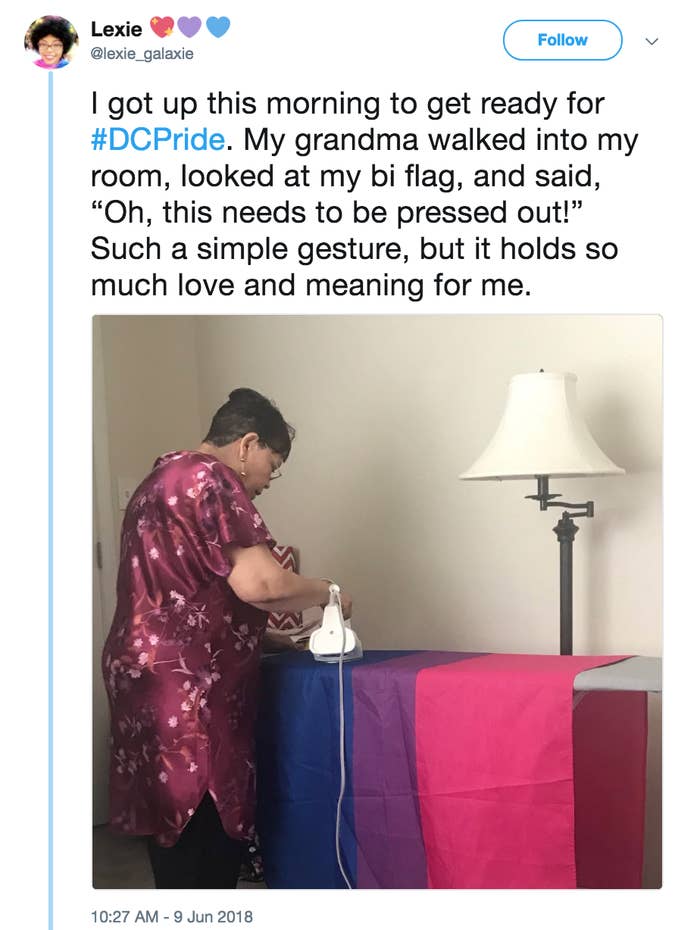 The tweet quickly went viral, for obvious reasons, and this sweet grandma got the praise she deserves.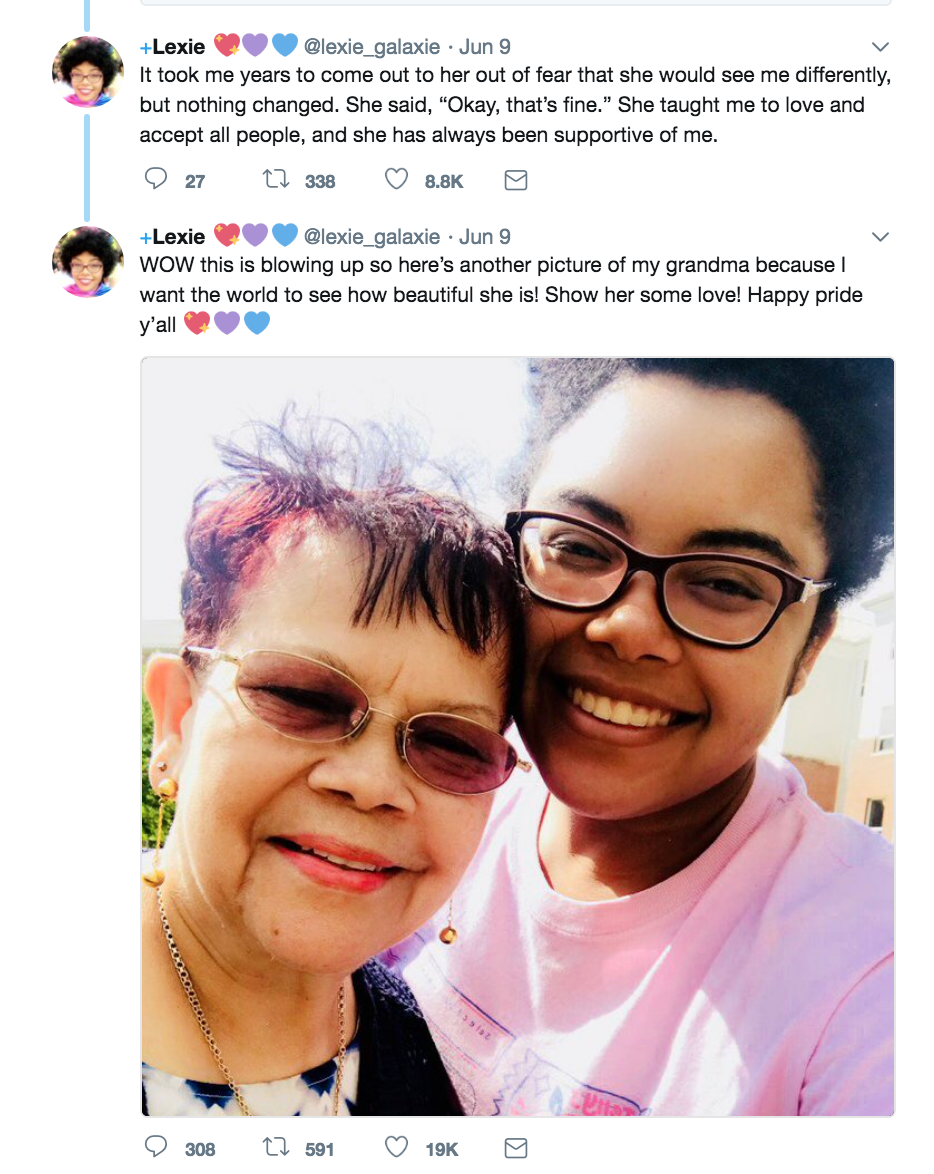 2.
When this ultra-conservative father was adamant he would NOT let his daughter attend her very first Pride...without some new shoes and jewelry for the big day:
*Wipes away flood of tears*
3.
And when this couple kept their pride going strong each and every year (goals):
4.
Also, when this woman-made Isle of Lesbos became a reality in Warsaw:
5.
When someone felt the need to get their set of paws this level of Pride-ready:
6.
When this indestructible rainbow installation was created to stand the test of time:
7.
When someone's Grandma said this:
8.
Oh, and when Stephanie Beatriz from Brooklyn Nine-Nine inspired this perfect sign:
9.
When these moves stole the whole goddamn show:
10.
When this Portland mom set up the most beautiful pride surprise for her daughter...
...and a bystander snagged the perfect snap of the whole thing:
11.
Speaking of supportive parents, this dad's small comment made me say "Awww" to myself very loudly:
And the follow-up is just as sweet:
12.
And when this magical book display came into existence (and should stick around for always).
13.
When this rad dad showed up for his son...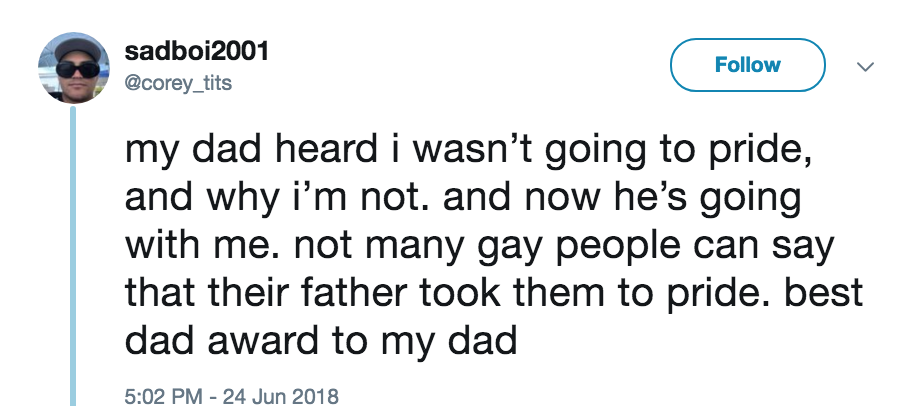 ...and absolutely won the Best Dad award: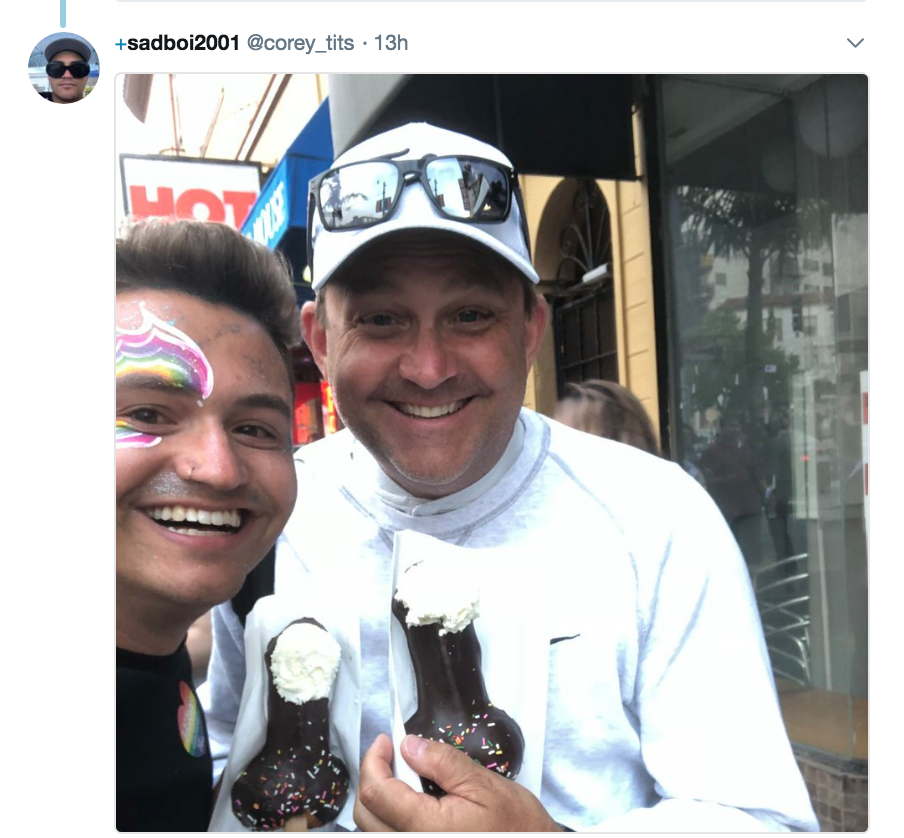 14.
And when this dad rocked the heck outta this pride shirt:
15.
There were a lot of supportive parents, are people taking notes!?
...which, in turn, made everyone cry:
18.
And, of course, there were engagements that broke our hearts — like these two brave members of the FDNY: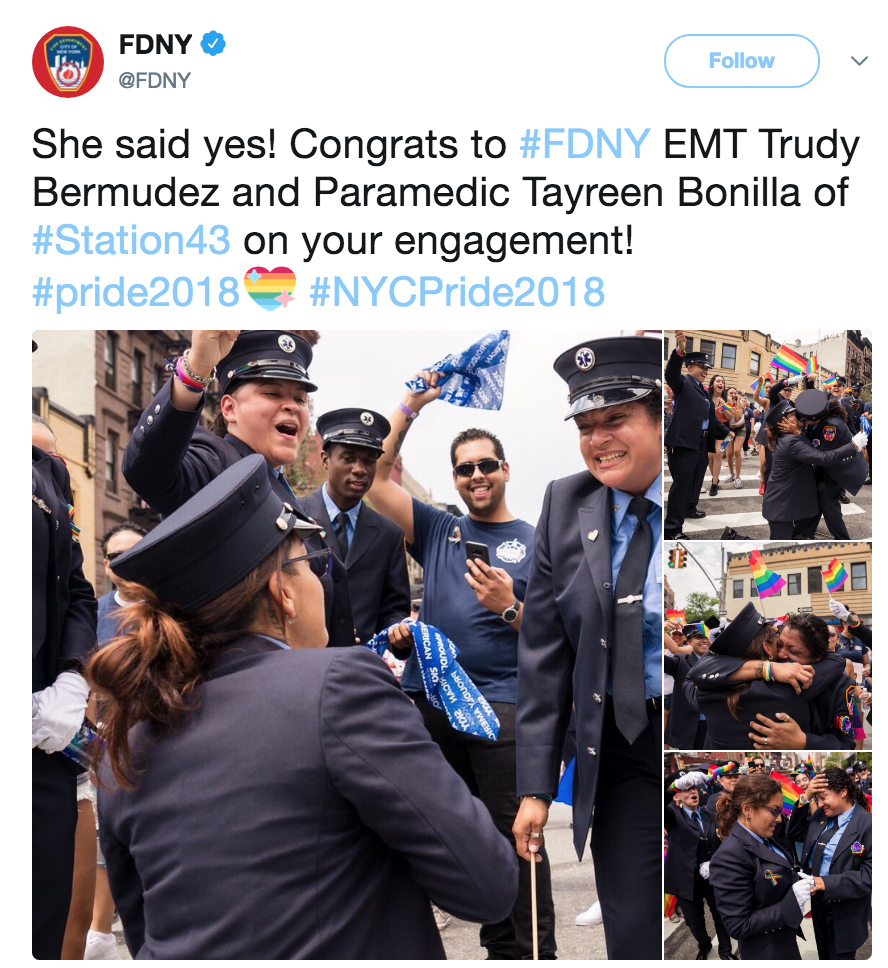 Yes, love is good.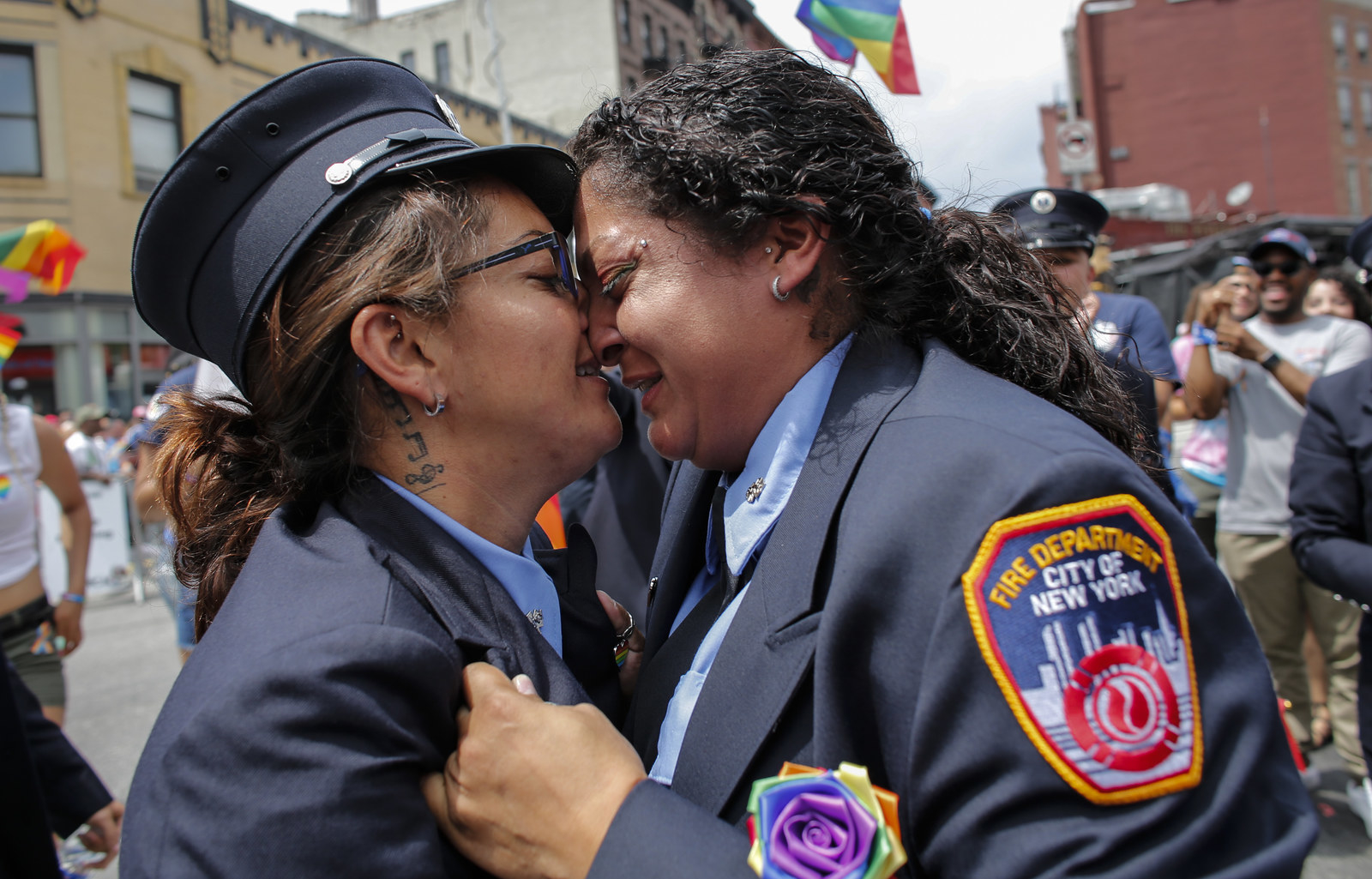 Until next year, queers.