The footage, obtained by ITV, appears to show that the prime minister's security team was unaware of any imminent threats.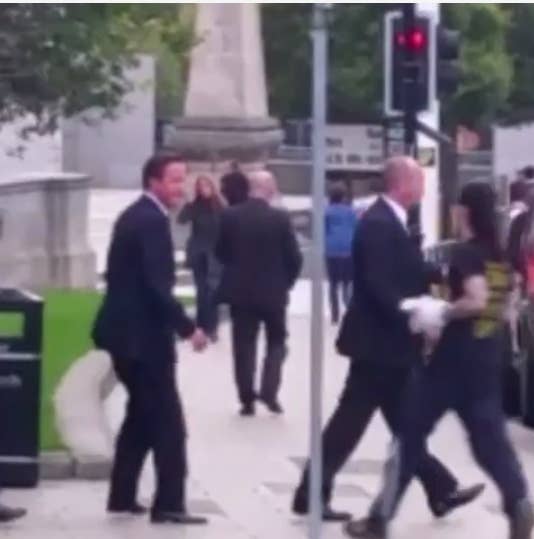 Initial reports suggested that the man was a protester but a police spokesman said he was simply running to the gym.
A West Yorkshire Police spokesman said: "No threats were made, and after the man's details were checked, he was de-arrested and allowed on his way."
The man was only arrested for a short period while the police were checking the man's information.
Cameron didn't appear to look particularly shocked by the incident and instead played it down before being helped into a car by his security detail.
Facebook: wolfsblood12hits
Dean Balboa Farley, who bumped into the prime minister, has updated his Facebook status to talk about the incident.