Pro-ISIS Leaflets Have Been Handed Out In Oxford Street
Although the leaflets do not specifically cite the militant group terrorising civilians in Iraq and Syria, they refer to an "established" Islamic state.
A group of students were seen yesterday handing out leaflets in one of London's most popular areas, encouraging Muslims to travel to Syria and Iraq to pledge allegiance to the militant group ISIS.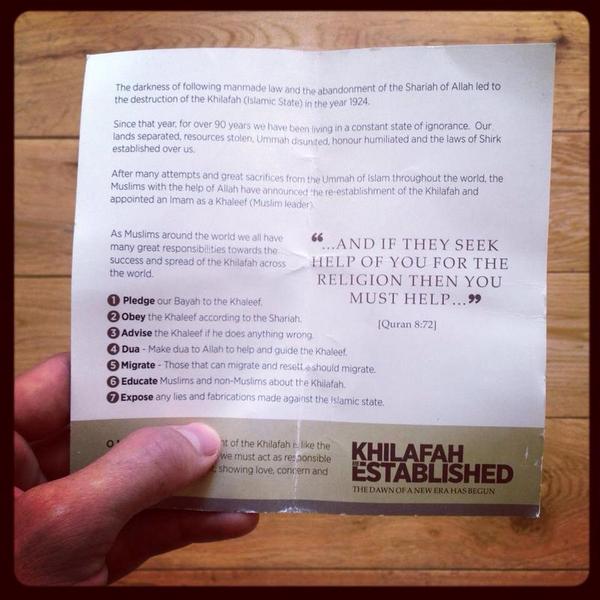 Scotland Yard said it is looking into claims that the leaflets contradict anti-terrorism laws.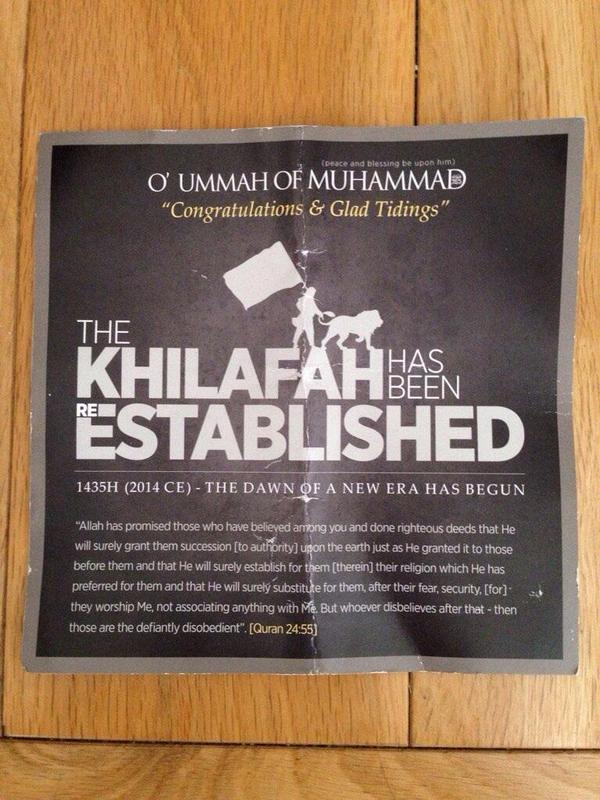 The leaflets discuss the importance of Islamic law, and say Muslims have seven responsibilities, including pledging allegiance to "the Khaleef" (ISIS leader Abu Bakr al-Baghdadi), praying to God to advise him, and travelling to the region if possible.
The leaflet reads: "Muslims with the help of Allah have announced the re-establishment of the Khilafah and appointed an imam as a Khaleef."
Those handing out leaflets in Oxford Circus were previously students of radical preacher Anjem Choudary and live in Luton, the Evening Standard reported.
A Muslim woman, Asmaa Al-kufaishi, said she saw the same group speaking to crowds outside Topshop in Oxford Street on Saturday. She said she did not see the leaflets in question, but told BuzzFeed that the group "didn't know anything about Islam".
Al-Kufaisha said the group "racially abused" her when she criticised them for endorsing the killing of innocent civilians in Iraq and Syria. She reported the group to the police for hate speech, and also to the anti-terrorism police.
Al Kufaishi told BuzzFeed that she encountered the group with her sister following the pro-Palestinian march in central London on Saturday. They had a table with general information leaflets, different to the ones pictured earlier, although the sisters questioned the men after they saw "part of the ISIS logo" on the leaflet.
One of the men told the sisters, "There's nothing wrong with ISIS. They're doing a great job."
"They started accusing us of being non-believers because we didn't believe it was right to kill innocent people," she said. "They had no idea of Islamic history – I've got no idea where they got their knowledge from."
Dozens of leaflets were handed out, according to the Financial Times – although BuzzFeed has not been able to verify this.