This year has seen a surge in migrants from the Middle East and Africa trying to cross the Mediterranean to reach Europe — and dying when their boats capsize. EU ministers are meeting this week for the latest round of talks on the crisis.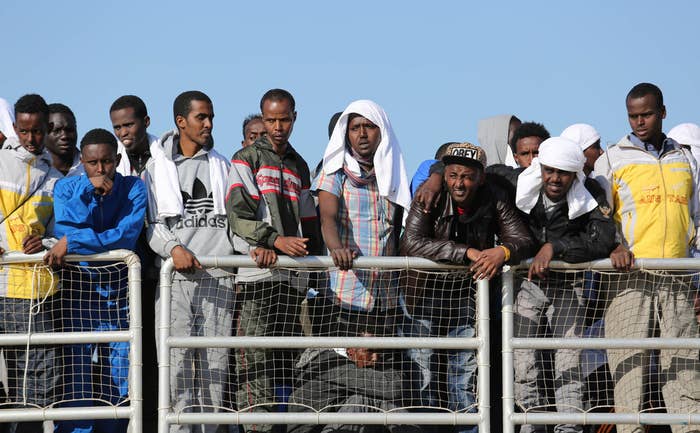 Many migrants are fleeing well-known conflicts in Syria and Afghanistan. Others hail from west Africa and are seeking better economic fortunes. But one of the largest groups comes from Eritrea — a tiny east African country that rarely makes the news.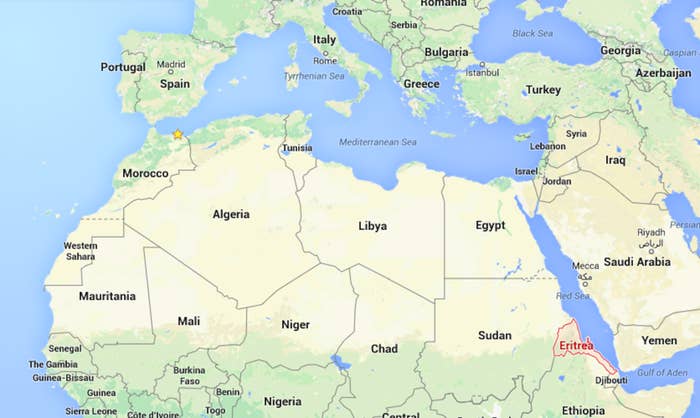 Eritreans are the second-largest group of migrants crossing the Mediterranean so far this year and last year, according to the U.N.'s refugee agency.
Syrians account for a third of the 90,000 migrants who made the crossing during the first five months of this year — but Eritreans account for over a 10th. They also accounted for almost a fifth of those making the crossing last year.
In Italy, the most popular landing country for the migrants crossing the Mediterranean, Eritreans are the biggest group arriving, according to the International Organization for Migration. The number of Eritrean refugees arriving in the U.K. doubled last year to become the highest total from any single country, the BBC reported.
But, if there's no big war going on in Eritrea, why does everyone want to leave?
Eritrea, which hasn't held elections in two decades, is one of the world's most oppressive countries. It uses torture, forced disappearances, mass surveillance, and indefinite military service to control its citizens, the U.N. said in a report last week.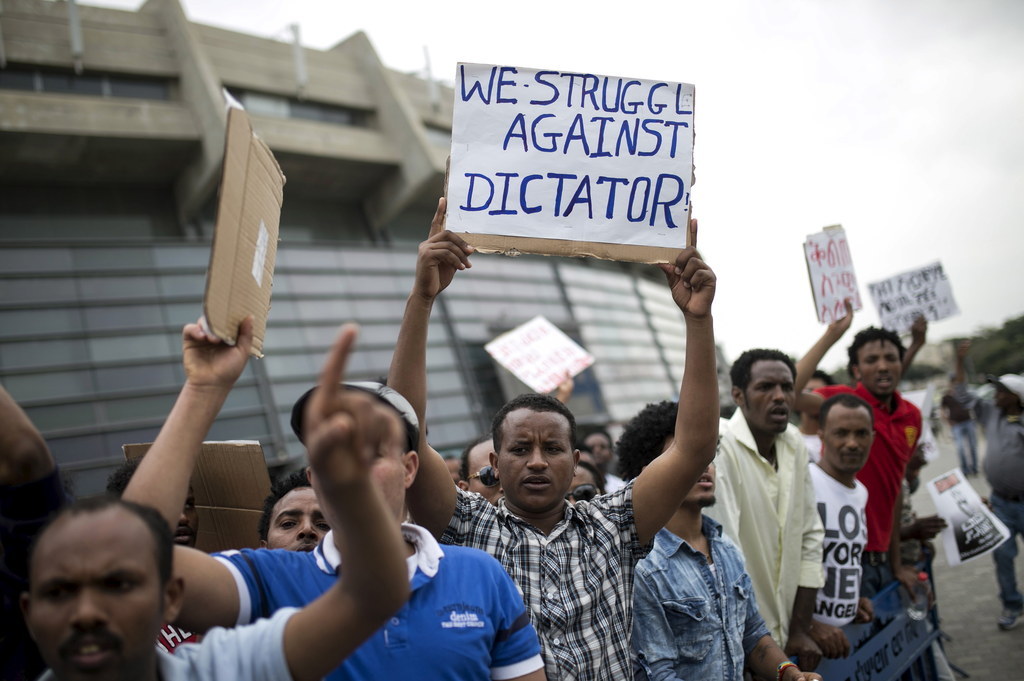 The main reason Eritreans flee is because of the potentially endless military service that starts when people finish studying, human rights activists and Eritrean asylum-seekers told BuzzFeed News.
Robel, an 18-year-old asylum seeker who left Eritrea last year and is now in the British city of Bristol, told BuzzFeed News he fled as soon as he finished school to avoid the draft. "It's too hard to live in Eritrea because there are a lot of things they can do to you," he said in a phone interview last month. "You can be in the military service for unlimited years, or in prison, and you don't have a chance to raise your voice, to change the president."
Thomas, a 32-year-old Eritrean who fled in 2013 and now lives near Gothenburg, Sweden, told BuzzFeed News that he fled after spending 14 years in forced military service, during which he was forced to work as a border guard and paid just over $40 a month (this blog post from The Economist from last year put the typical monthly salary even lower, at $30 or less).
Both Thomas and Robel asked us not to use their full names as they still have relatives in Eritrea.
Eritrea gained independence from its far bigger neighbor Ethiopia after a 30-year war that ended in the early 1990s. President Isaias Afewerki has been at the helm ever since.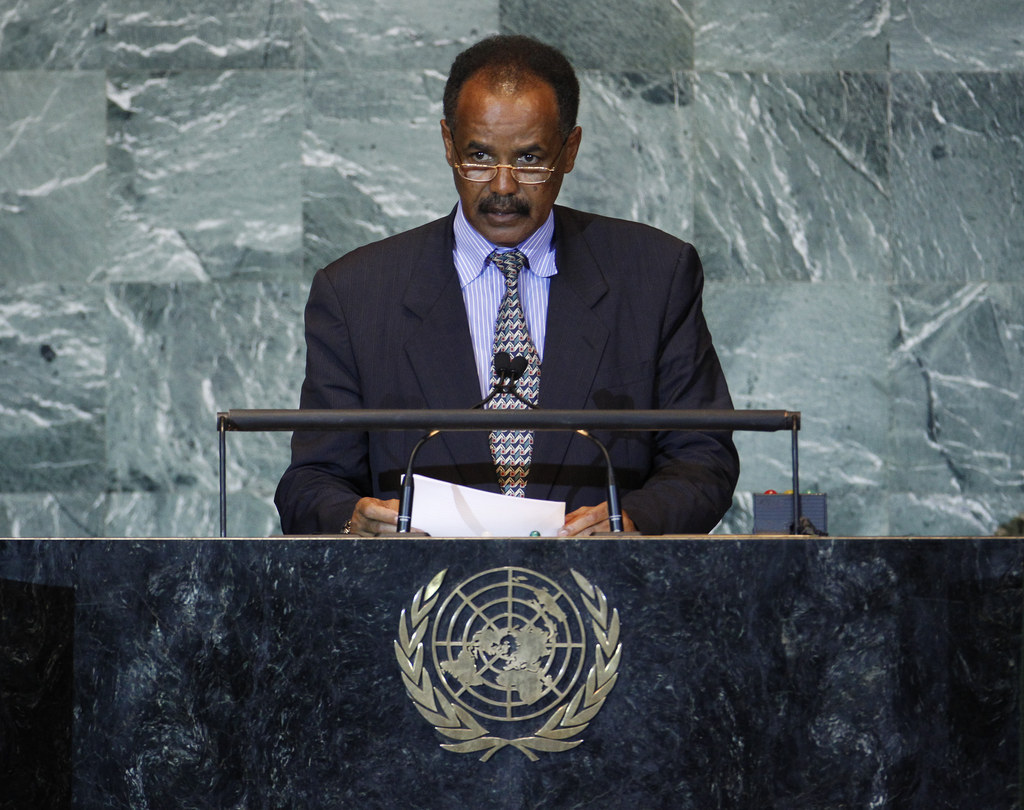 Eritrea says extended military service has been necessary because of threats from Ethiopia, the BBC has reported. The two neighbors fought another war in the late 1990s, and Ethiopia later rejected a border set by an international commission.
Yohanna Teklu, a spokesperson for the Eritrean embassy in London, told BuzzFeed News that the national service had been extended "for [a] much longer time than anticipated" because of Ethiopia's actions, and was due to be returned to its originally planned length of 18 months this summer.
Teklu also said those leaving the country were not fleeing repression but simply hoped to find better-paid jobs in Europe, like economic migrants from many other parts of Africa.
Many Eritreans had been going to Israel. But Israel has in recent years started pressuring asylum-seekers to leave and even deporting them, The Guardian has reported, forcing escapees to try to reach Europe instead.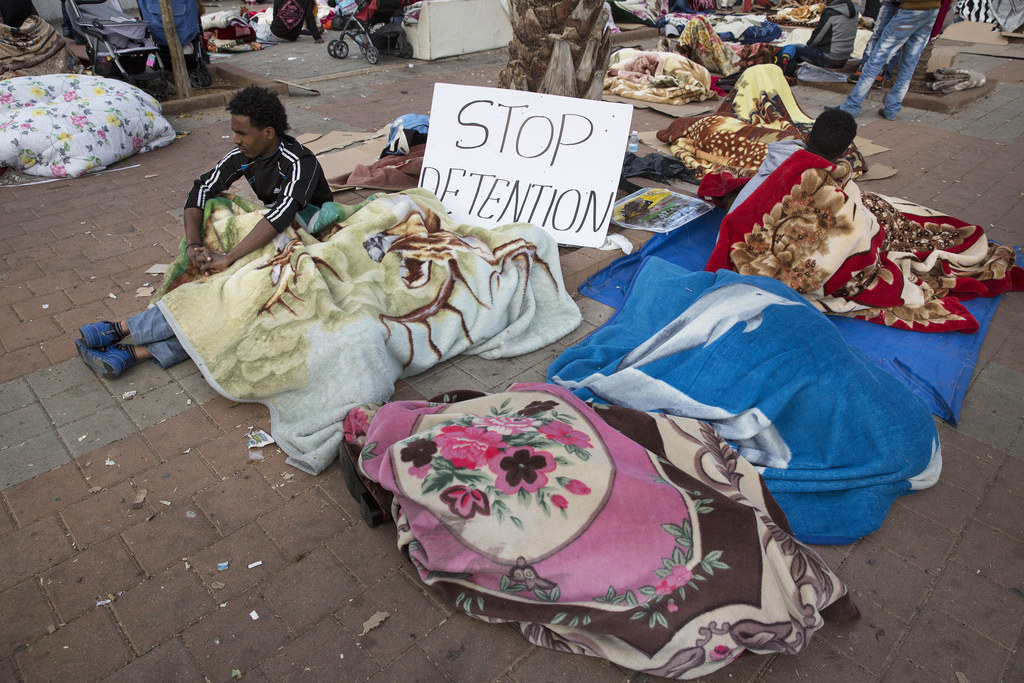 Despite Eritrea's isolation, many people there are switched on about how unusual their situation is due to a growing diaspora that keeps relatives back home informed, said Gaim Kibreab, an expert on forced migration in Eritrea at London South Bank University. This awareness makes people increasingly likely to flee, he said.
"It's a literate population, and also everyone has a brother or sister or something overseas," Kibreab told BuzzFeed News. "People know what's going on."