Two Men In Gaza Are Fighting Over The $175 Sale Of A Banksy Mural
The man who sold the mural says he feels tricked as he had no idea of its potential value. The local artist who bought the mural told BuzzFeed News he simply wants to preserve it and doesn't plan to sell it on for a personal profit.
The British graffiti artist Banksy is believed to have made a trip to Gaza and done a series of pieces there earlier this year.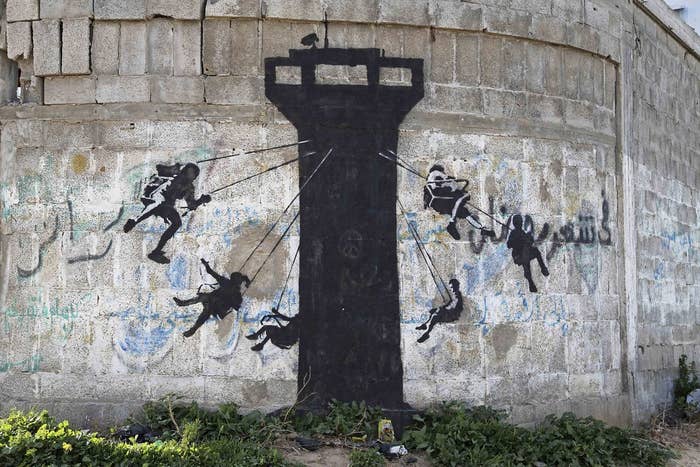 Banksy is a street artist known for his critical and sardonic murals in public places, which comment on topics such as surveillance and child labour. His pieces regularly sell for more than $500,000 and one fetched $1.1 million at a private auction in 2013, Bloomberg reported at the time. Banksy has never revealed his true identity.
Now, Rabea Darduna, a man who lives in Gaza, says he feels cheated after selling this mural, which was on his doorway, for just $175.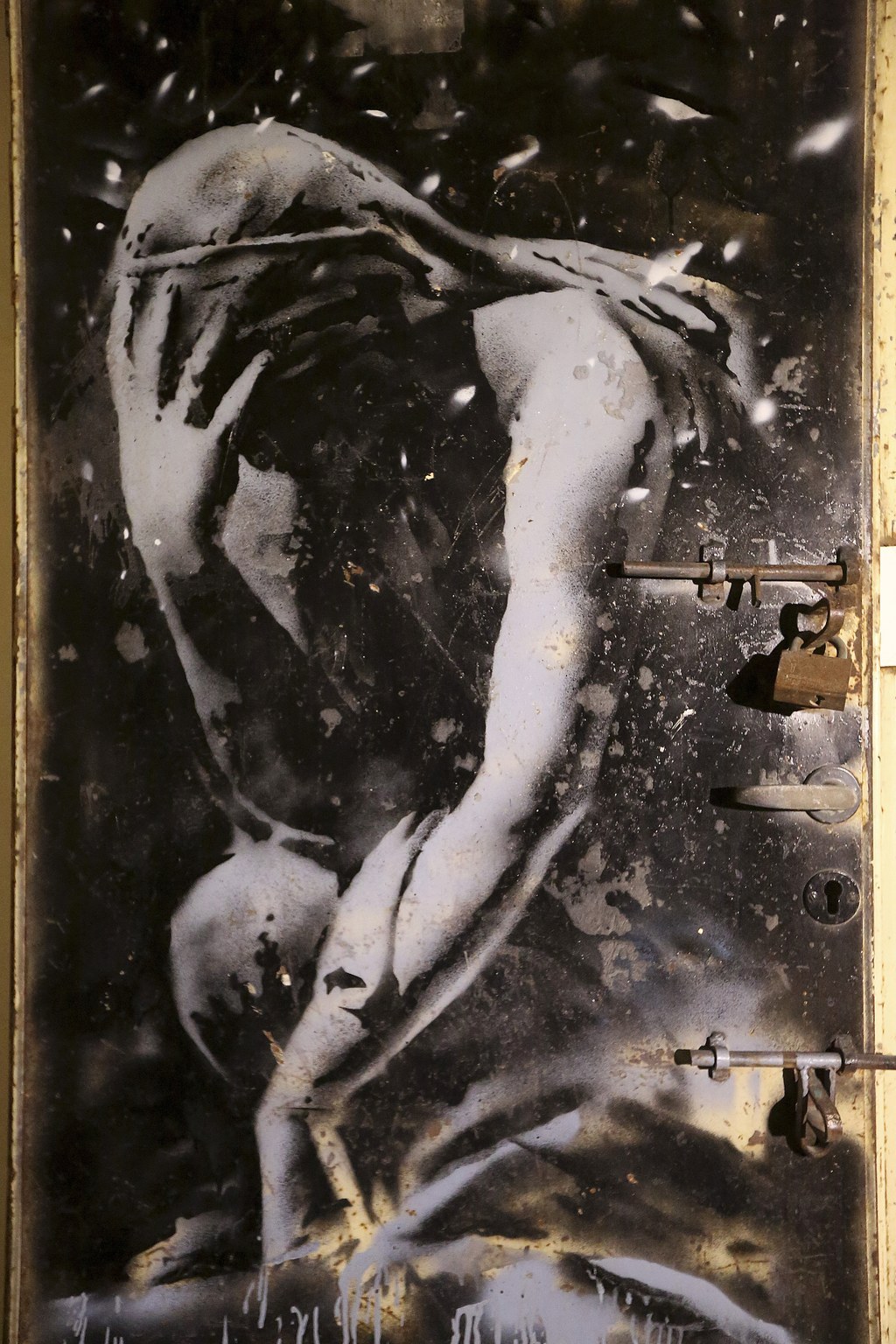 Darduna sold the mural to a local artist for 700 shekels ($175). He says when he sold the door he had no idea about who Banksy was or the work's potential value, and he is now demanding the door's return, Reuters reported. The painting, showing a Greek goddess cowering in the doorway, was drawn on the last remaining part of a house belonging to the Darduna family in northern Gaza.
Belal Khaled, the artist who bought the door, told BuzzFeed News he was not trying to undercut anyone or make a profit. As a graffiti artist himself, he said he just wanted to make sure the mural was taken in so it didn't get damaged.
"Actually, I bought it to preserve it. There's a smear campaign against me now," Khaled said, adding that leaving the mural would have risked it being damaged by the sun or totally destroyed when a new house was built on the site. He said he told Darduna that the mural had been done by an international artist who had visited Gaza, but he didn't explain in detail who Banksy was because Darduna showed little interest in knowing much more.
Khaled said he wanted to have the mural shown in galleries in Palestine and overseas, and he had no plans to sell it on for a personal profit. "This painting holds a very big value to the Palestinan people. Something like that, you can't sell."
Banksy reportedly disapproved when an American gallery attempted in 2011 to sell two of his works painted in Bethlehem, including the one shown below, the Independent reported at the time.
In 2007, some Palestinians in Bethlehem painted over one of Banksy's murals because they misunderstood its message and found it offensive. The painting appeared in the lead-up to Christmas and showed an Israeli soldier checking donkeys' identity papers, in an attempt to highlight the poor treatment of Palestinians.
Banksy's publicist was not immediately reachable for comment.