Turkish women posted selfies in black clothes on Monday to protest against the death of Özgecan Aslan, a 20-year-old student whose body was found last week. She is thought to have been killed after fighting off a rape attempt, local media reported.
Many of the women used the hashtag #ÖzgecanIçinSiyahGiy ("wear black for Özgecan"), or simply a hashtag of the student's name, Özgecan Aslan.
Men posted selfies in black too.
Others just posted a black square.
Aslan's burned body was found in a riverbed in the southern province of Mersin on Friday, two days after she went missing. Police have arrested three men in connection with her death: a minibus driver, his father, and a friend, the BBC reported.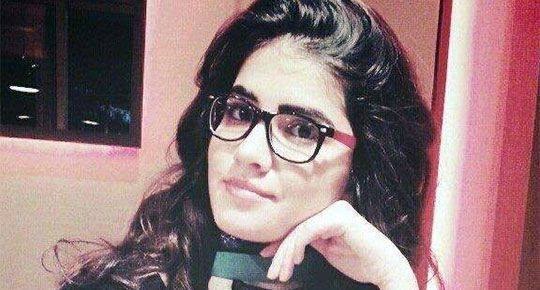 Aslan is thought to have boarded the driver's minibus voluntarily and then been left alone with him after other passengers disembarked at their stops, according to the Hürriyet Daily News, an English-language newspaper in Turkey. The Hürriyet report cited leaked testimonies of two of the three suspects.
She is then thought to have been killed after the driver allegedly tried to rape her and she resisted, Turkey's semiofficial Anadolu news agency reported.
Aslan's death sparked street protests in Turkish cities over the weekend, including Ankara, Istanbul, and Mersin. Some women are also sharing their experiences of sexual harassment using the hashtag #SendeAnlat ("tell your story").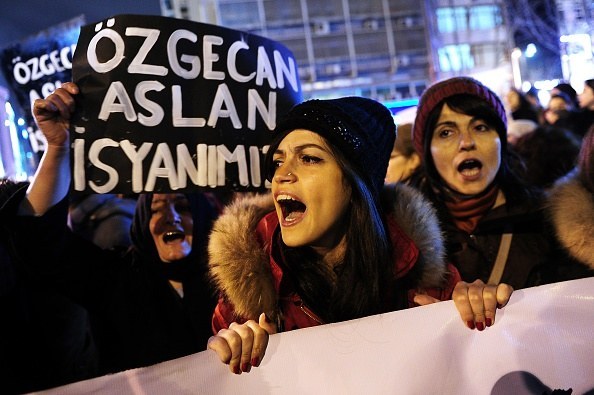 Turkish women's rights groups said the crime was just one example of the country's problem with violence against women, and called on the government to step up its efforts, the Los Angeles Times reported.