This Online Exhibition Shows 100 Photos Of Britain's Migrant Communities Through The Years
The collection was a result of a competition that received 900 contributions, and contains professional pictures and amateur family shots from the last 100 years.
The Migration Museum Project, which was launched in 2013 and puts on events around the U.K., has an online exhibition that has selected 100 photographs of Britain's migrant communities.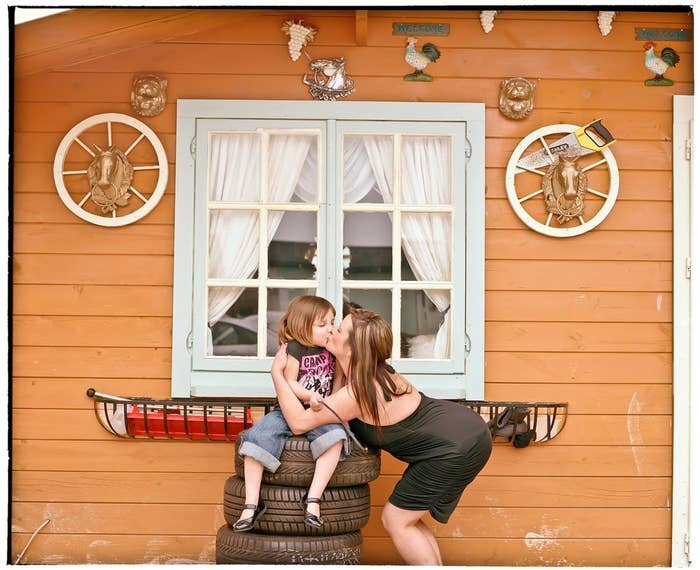 The idea for the exhibition first began with a competition that the museum ran in conjunction with the Guardian, during which people were asked to submit images that they felt said something about migration. This attracted about 900 pictures from both amateur and professional photographers.
A panel then selected its favorite 100 images for the exhibition, which exists online as well as at a physical show that tours the U.K. The first show was in Hackney, east London, in 2013.
The photographs range from the start of the 1900s to the present day. This one from 1967 shows a mixed race couple in west London, at a time when such a relationship could be frowned upon.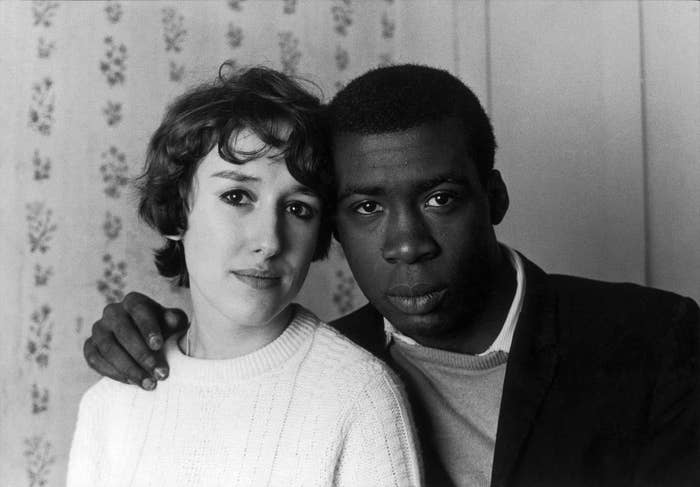 This rental advert from the same decade makes it clear what kind of tenants it will be accepted.
The exhibition's modern portraits include this one of Martina Spetlova, a fashion designer from the Czech Republic who now lives in London. Spetlova's portrait is from this tumblr about the different nationalities represented in Hackney.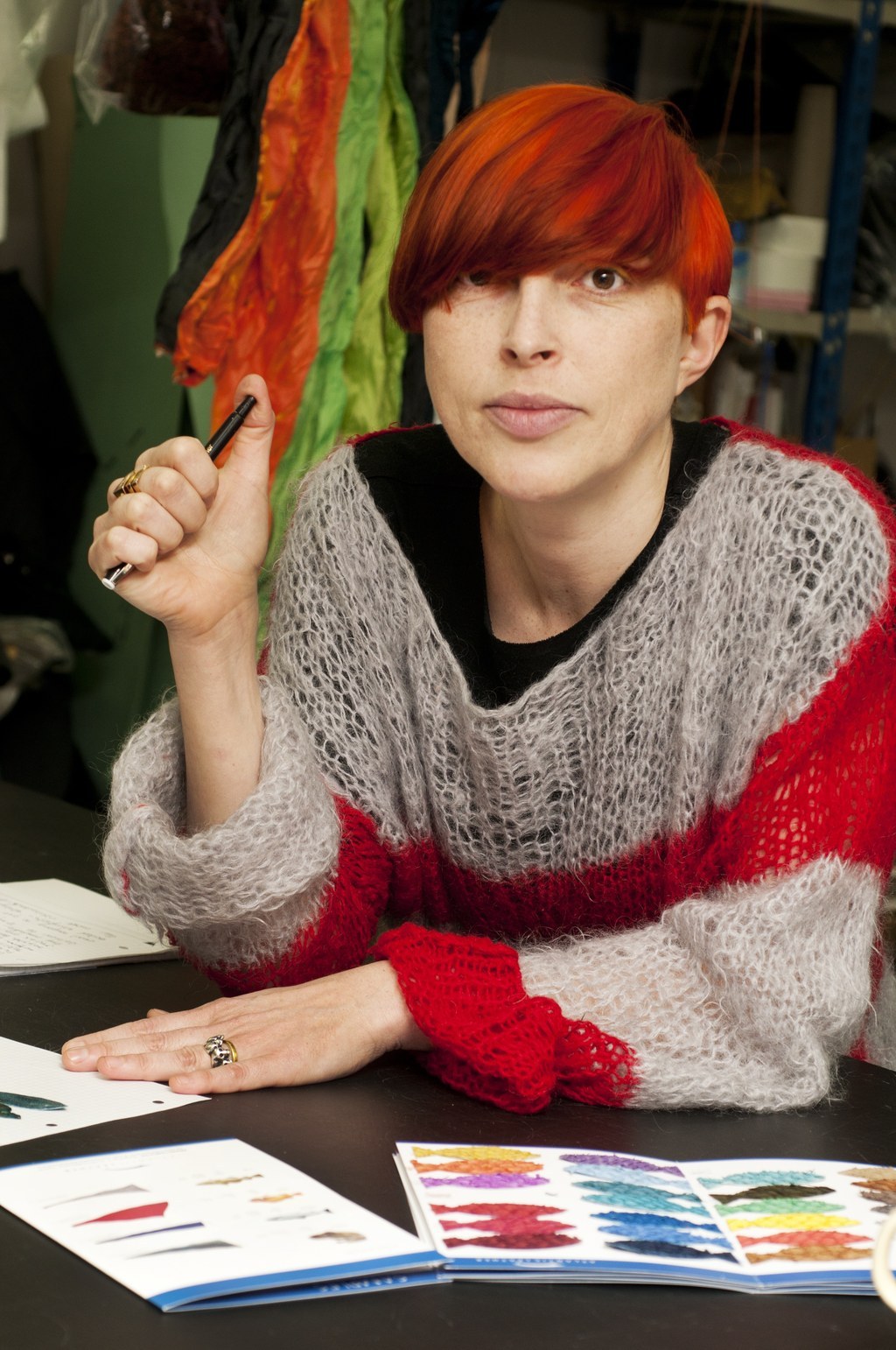 And this man identified only as Yasser, who fled imprisonment and torture in Sudan and was granted asylum in the U.K. in 2005. He went on to live in Birmingham.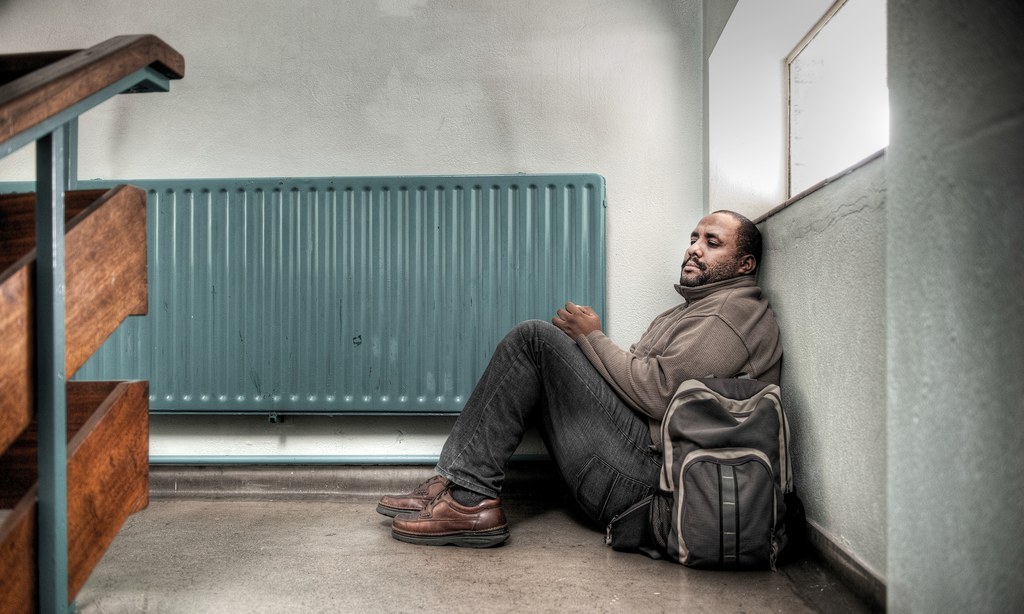 Some of the photos document the U.K.'s anti-racism protests and race riots. This one shows police arresting a man in south-east London in 1977, during demonstrations against a march by the far-right National Front.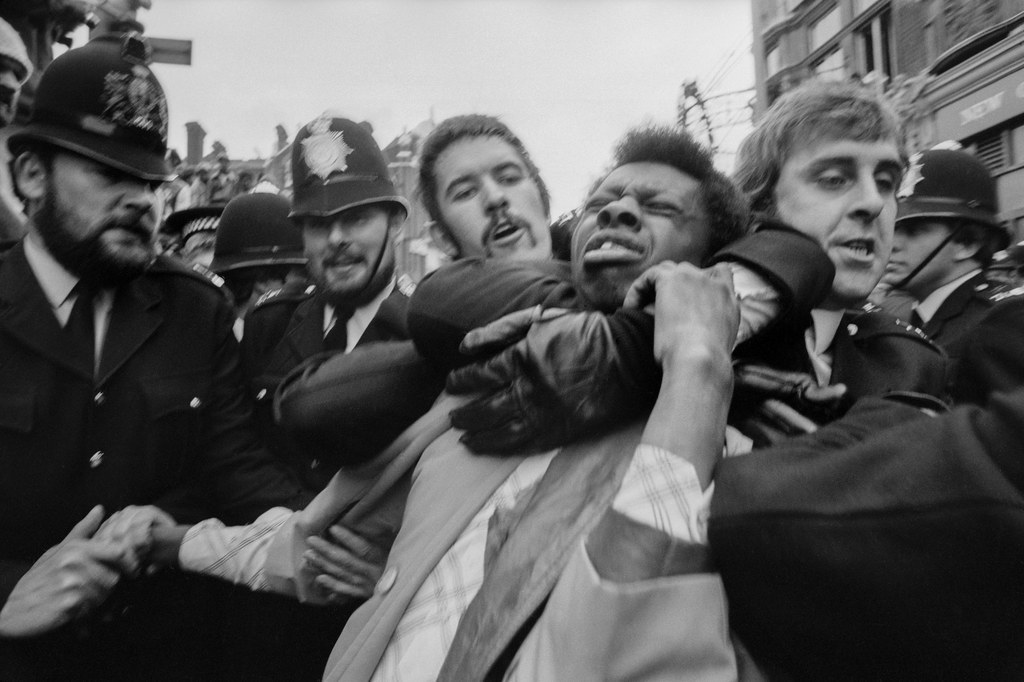 Here's another demo in west London in 1979, after a teacher was killed during an anti-National Front protest that turned violent.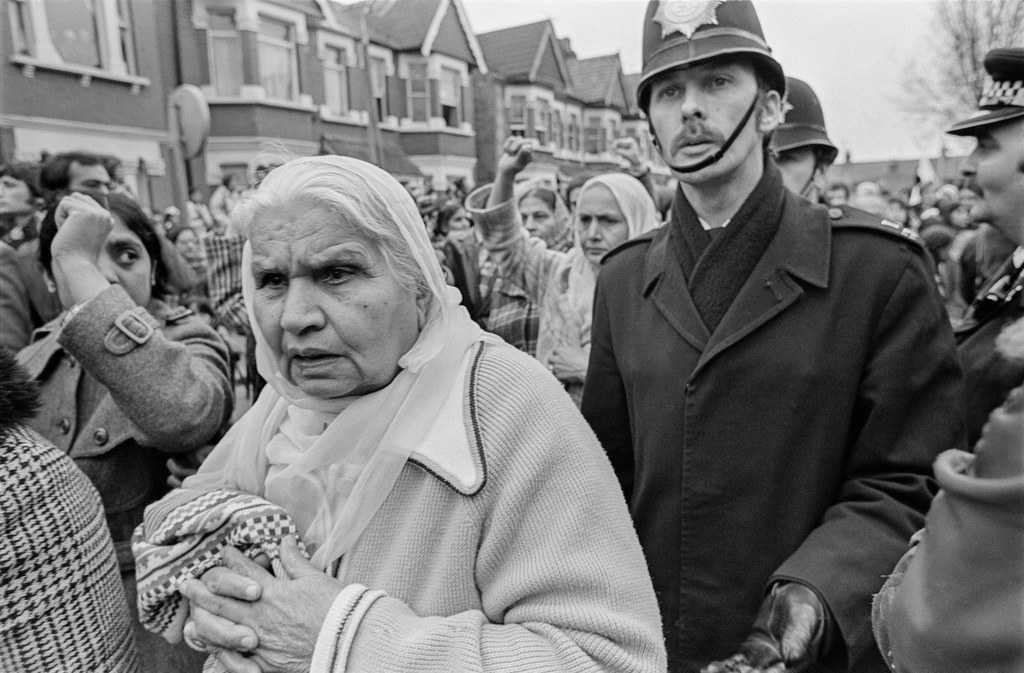 The exhibition also includes photos like this one, taken when Portugal beat England in a penalty shoot-out in the 2006 World Cup quarter-finals. You can tell which team each of these guys support...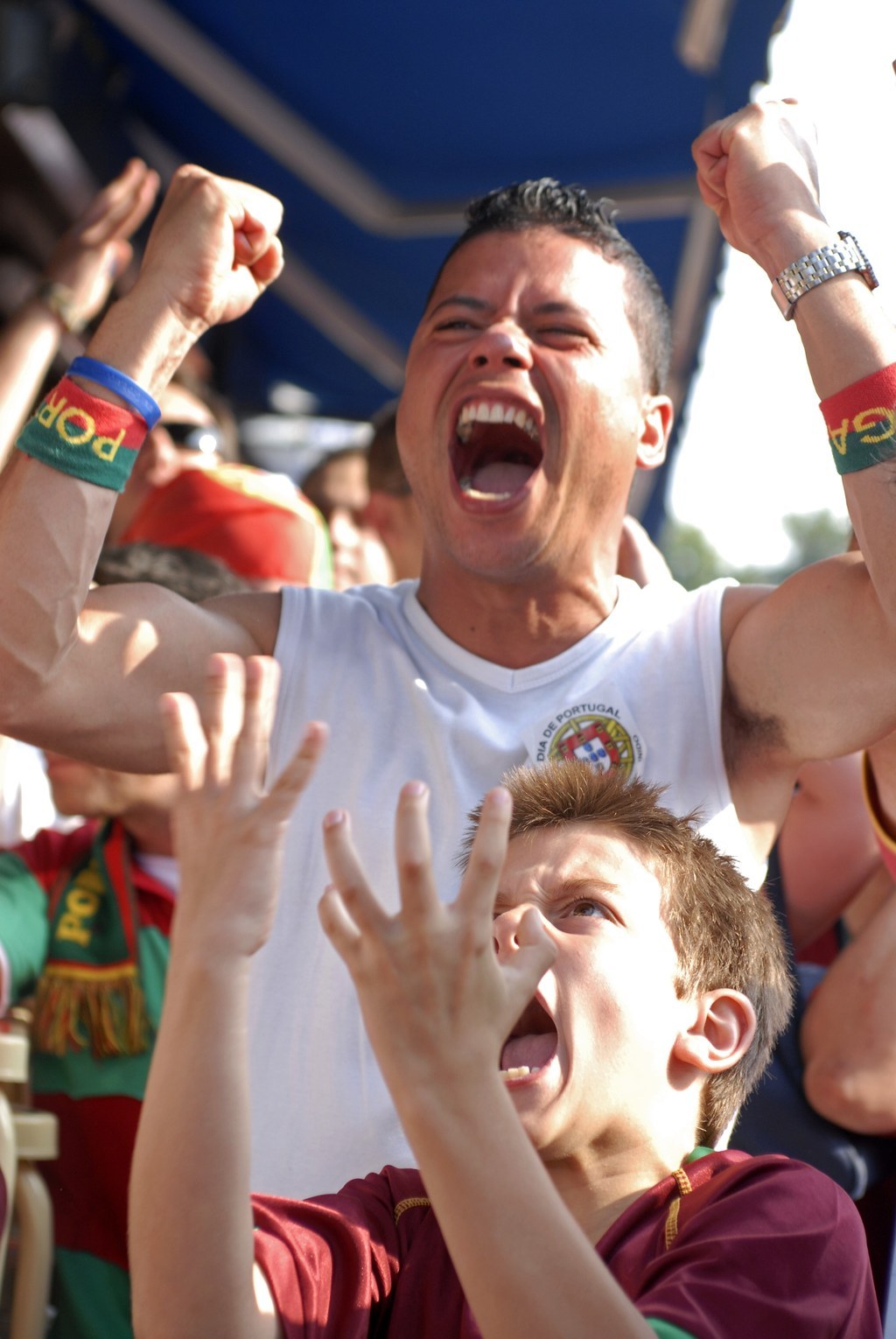 And here's a father and daughter in London's Chinatown in the 1980s. Almost two decades later, by which time the daughter had grown up and qualified as a dentist, they saw this picture totally by chance at one of the photographer's exhibitions.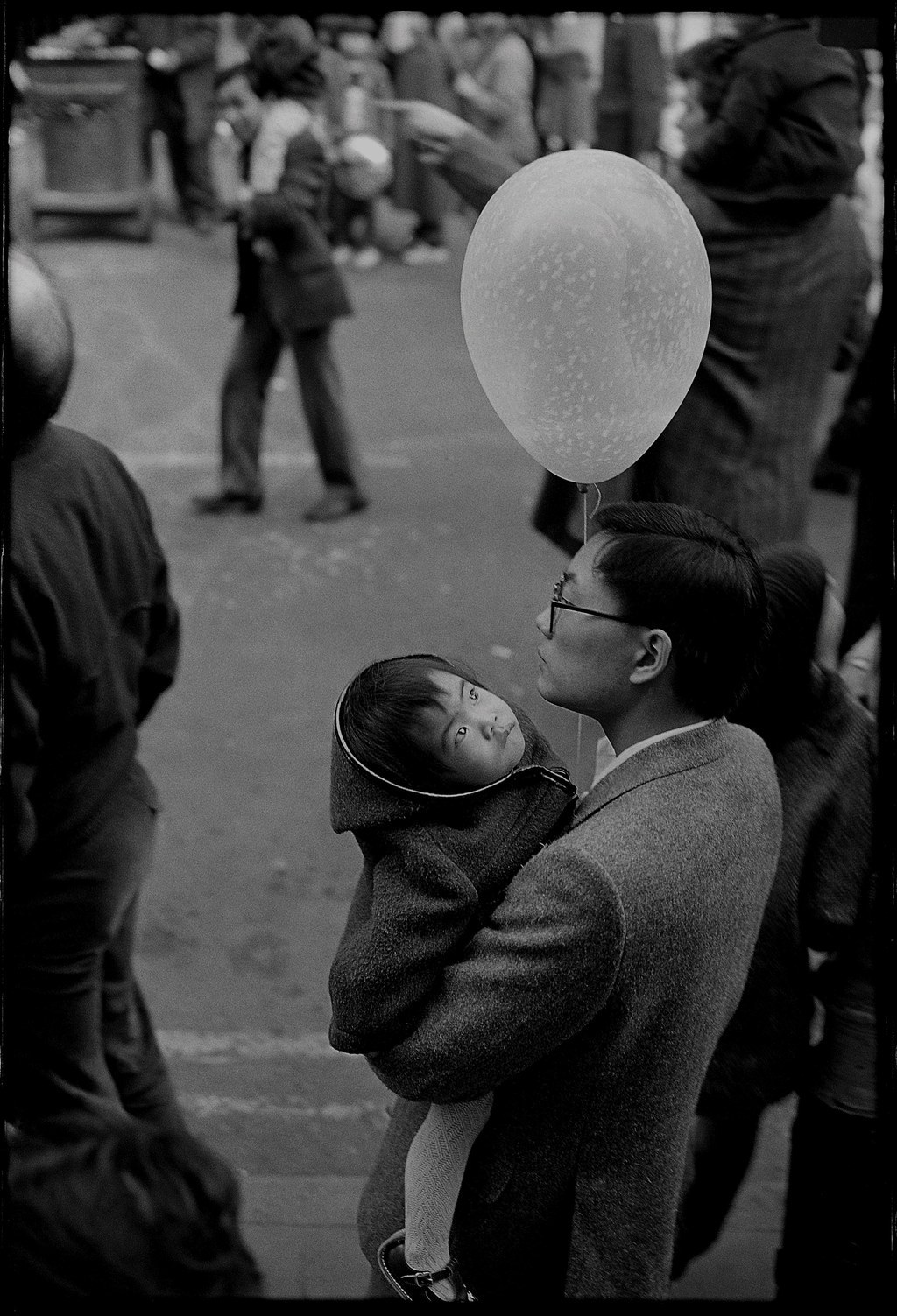 Some of the pictures show how immigration has brought people of different religions, not just races, to the U.K. Here's an Islamic preacher during a debate about religious differences at London's Speaker's Corner.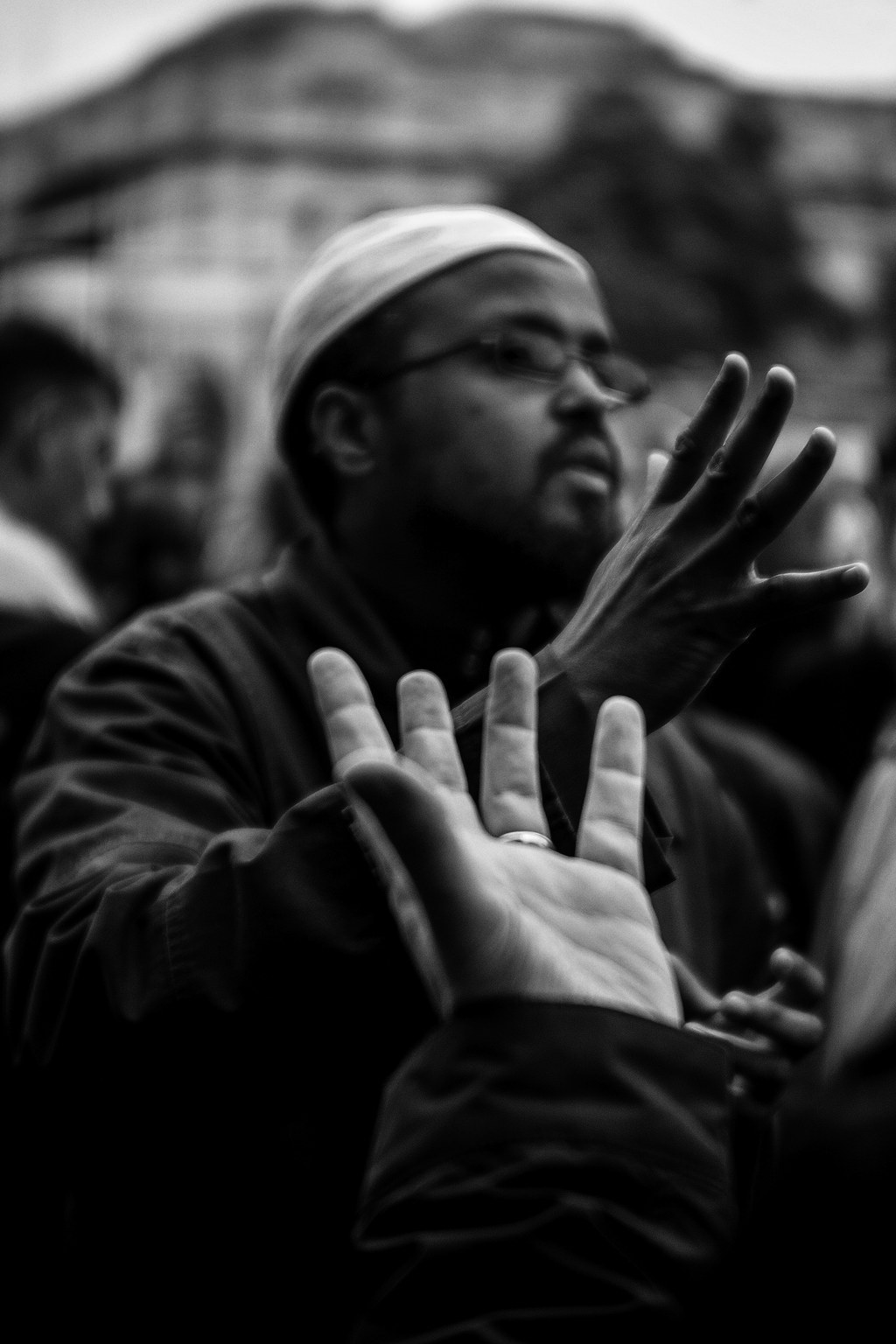 And finally here's a group in Leicester waiting to go home after a three-hour parade to mark Vaisakhi, a festival that marks the Sikh New Year.