These photos are from No Man's Land, a project that shows everyday life at a detention center for asylum-seekers and migrants in the U.K.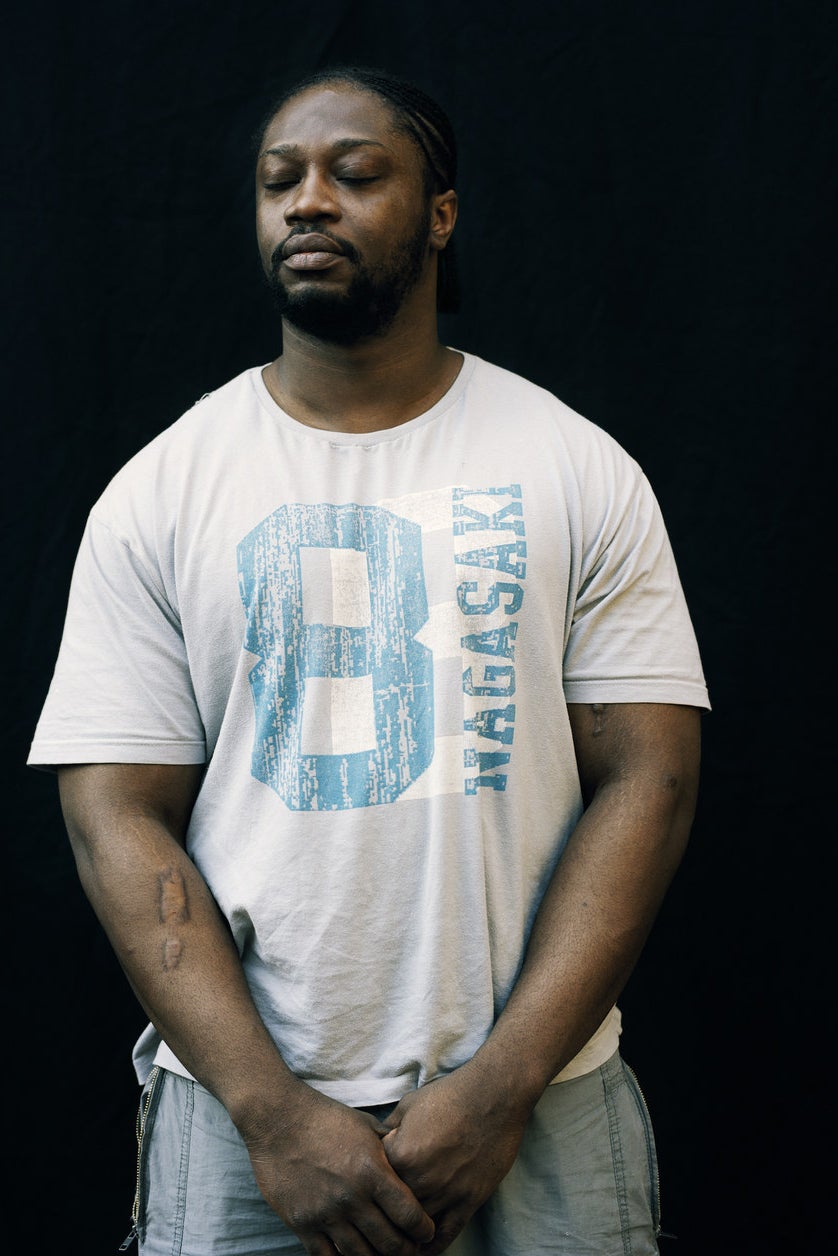 It's a collaboration between Nana Varveropoulou, a London-based photographer, and some of the detainees at Colnbrook Immigration Removal Centre, a detention center near Heathrow airport. The U.K. is the only country in the European Union where asylum seekers and undocumented migrants can be detained indefinitely, as The Guardian reported in March.
Varveropoulou taught photography workshops to male detainees at Colnbrook over two years, up until mid-2014, and the resulting project is combination of both her and their photos of the center. During her time there, the center housed mostly asylum seekers whose applications to stay were being processed or had been rejected, but also held migrants awaiting deportation after being convicted of a crime and serving a prison sentence in the U.K., she told BuzzFeed News.
The detained men told Varveropoulou they were confined to the wings — one of which is shown here — for up to 14 hours a day, she told BuzzFeed News.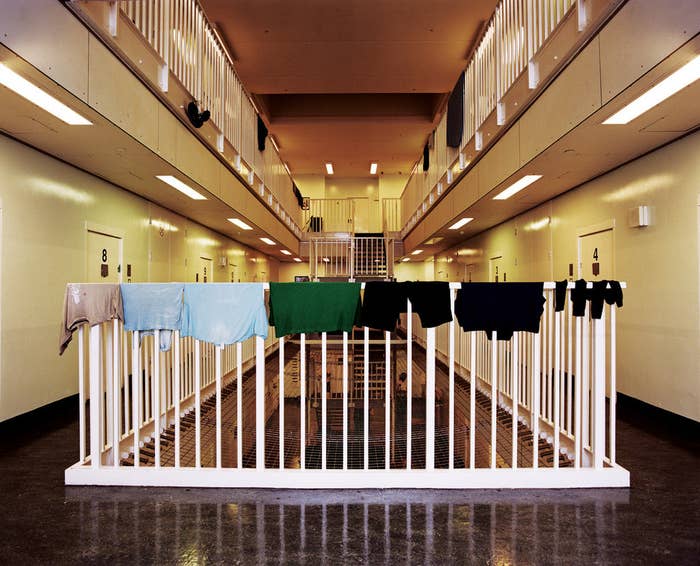 The photo on the left shows a bedroom for a new arrival, where a person would stay for a few days while their paperwork was processed. Fully fledged detainees would then sleep two to a room.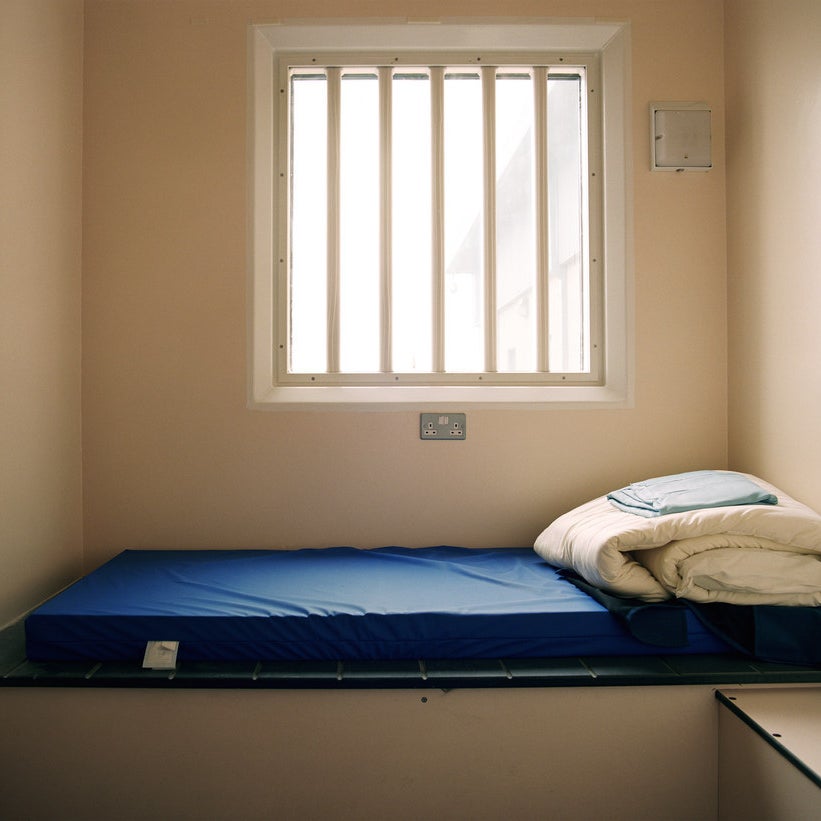 Joland is originally from Uganda and had been in detention for two years when this was taken. None of the men in Varveropoulou's portraits wanted to disclose their full names.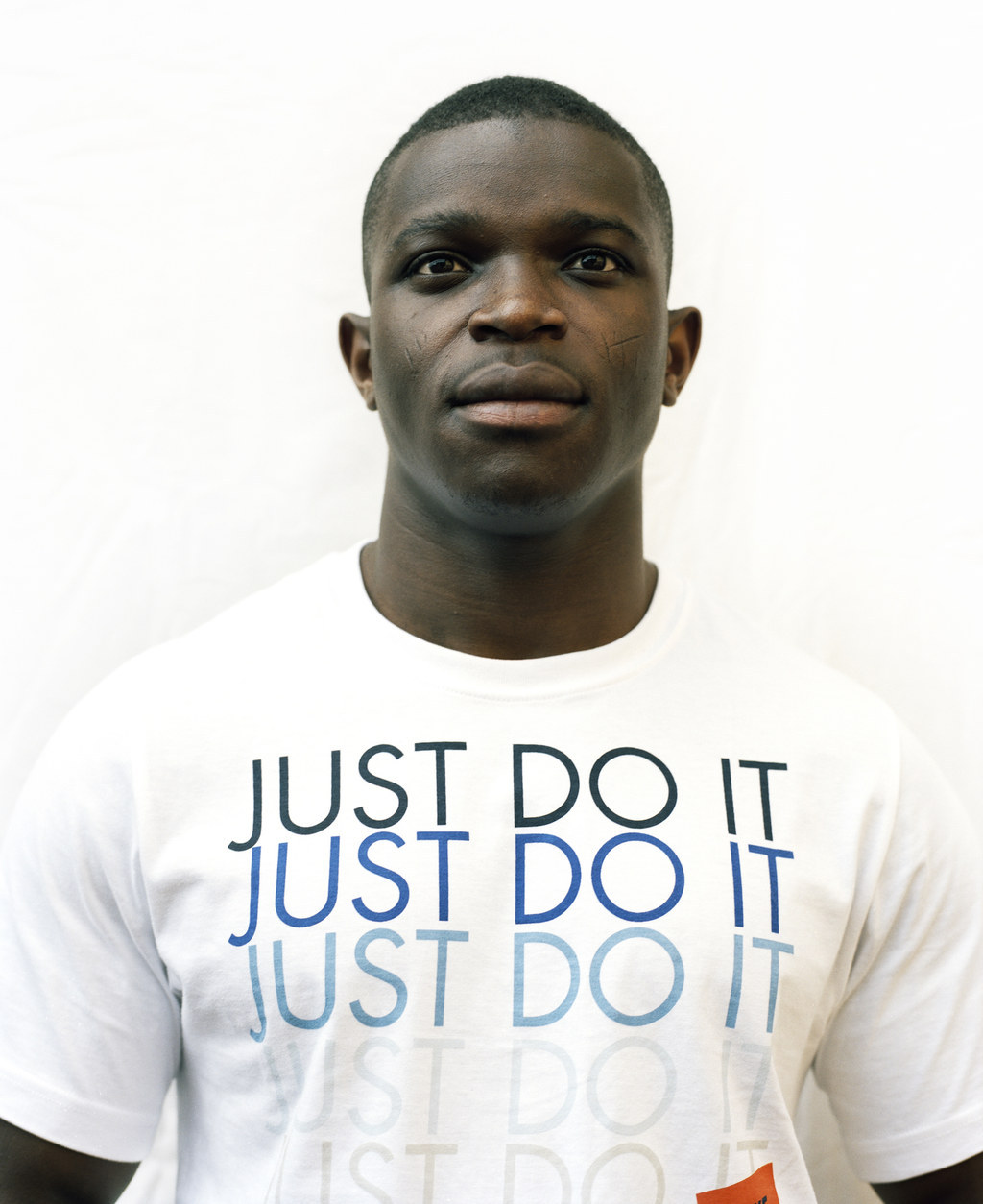 Colnbrook has ping-pong tables, pool tables, and large TV screens within the wings.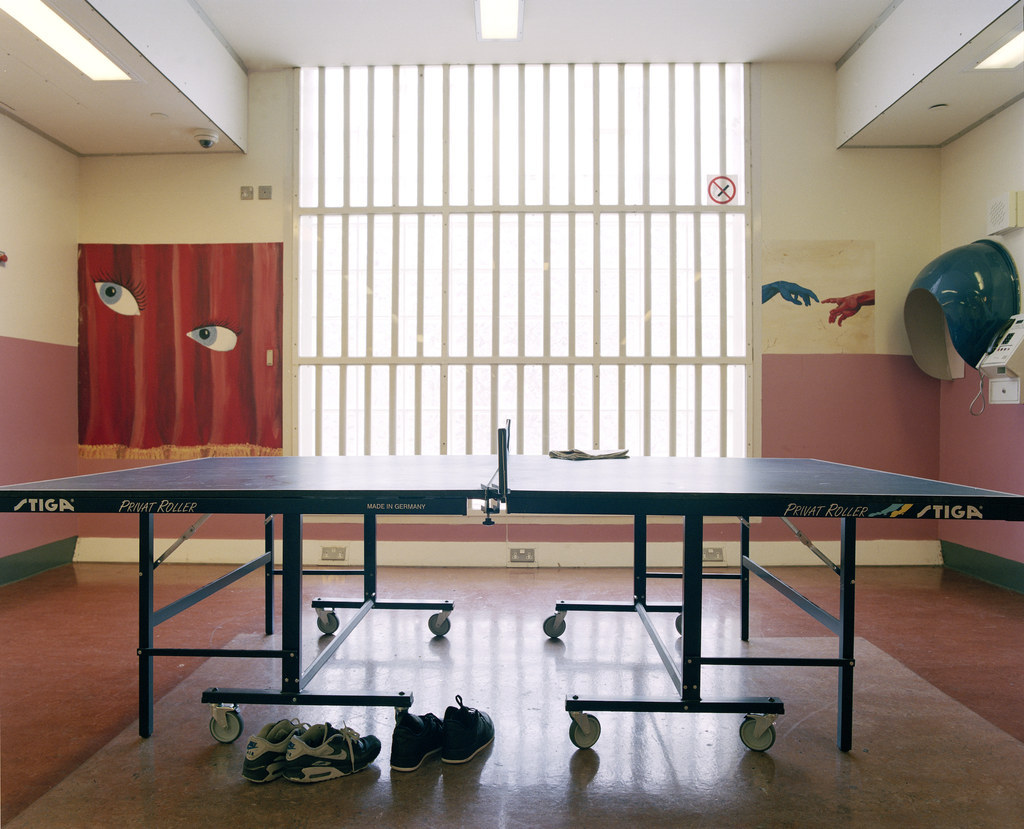 There are other facilities, such as this prayer room, as well as a church and a mosque, that are outside the wings. Detainees had to request to use these and be escorted by a guard, Varveropoulou told BuzzFeed News.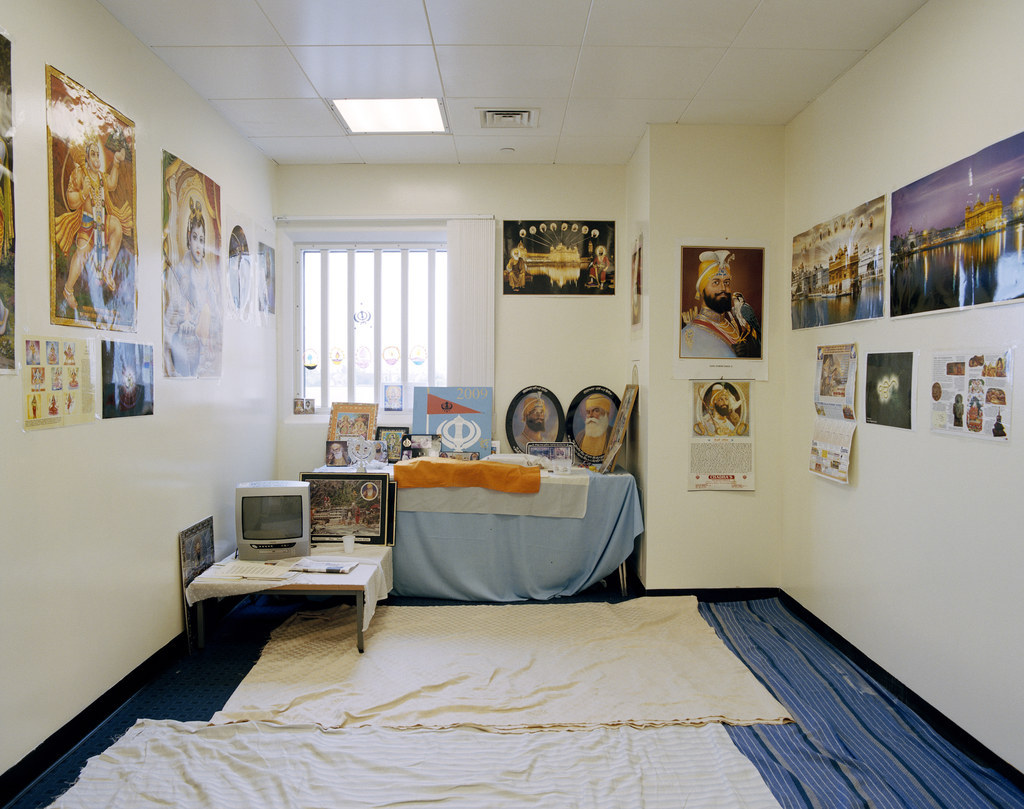 Enver, from Kosovo, had been in detention for almost two years when this photo was taken. Farzin is from Iran and had been in detention for eight months.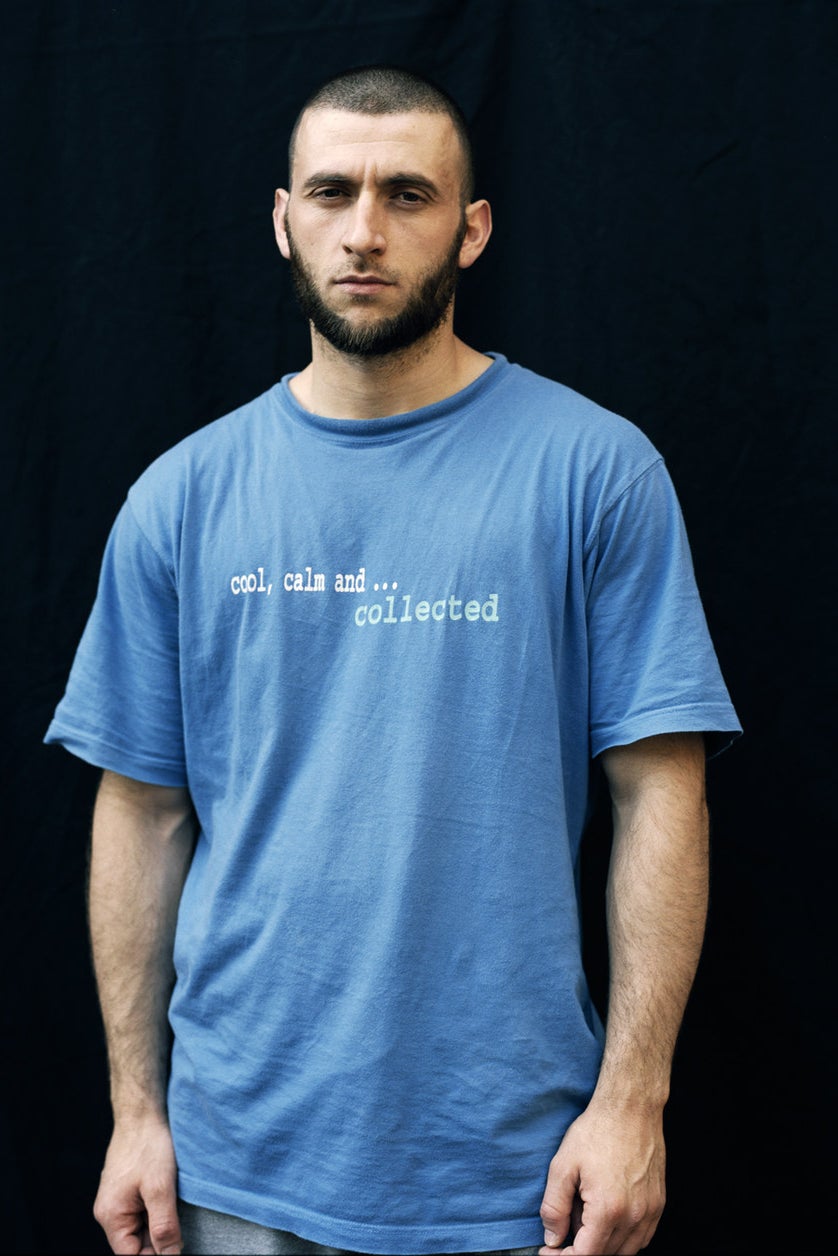 Here are some of the shots taken by the detainees themselves. The man who took this one said he had been detained for 18 months and had no idea if he would be kept for another day, another year, or longer.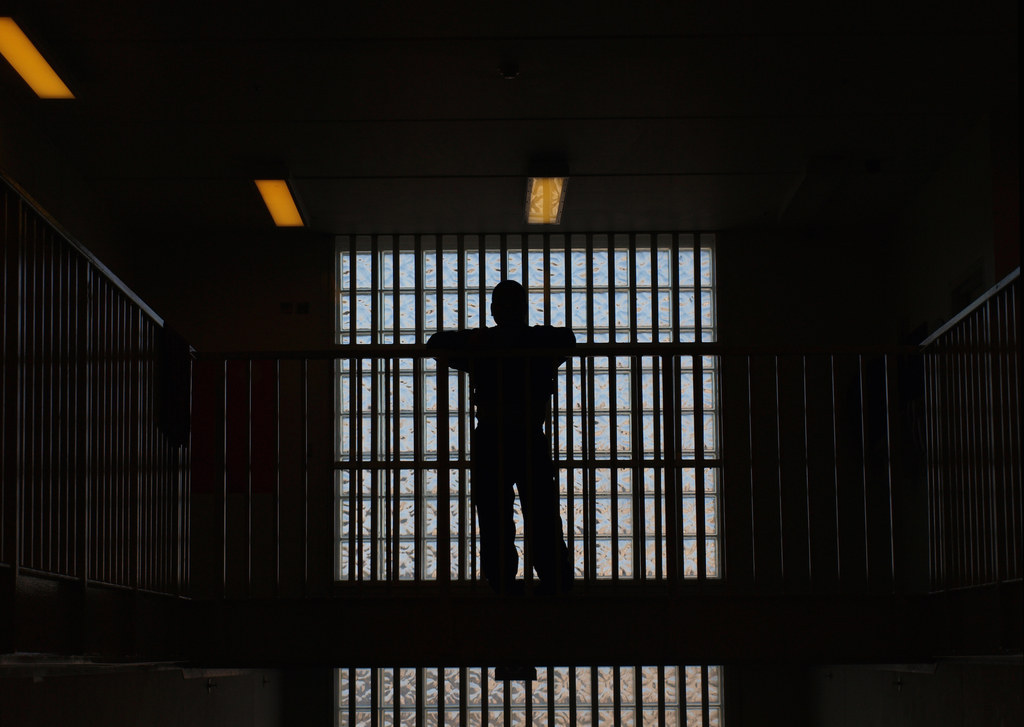 "All you can do is wait," the man who took the photo of the dominos said of life at Colnbrook in the caption for his picture.
"There is nowhere to go so we mostly just hang out in the corridor. Our ward has a small outdoor space. There is netting everywhere, even on the sky," the same man said in his caption for this photo.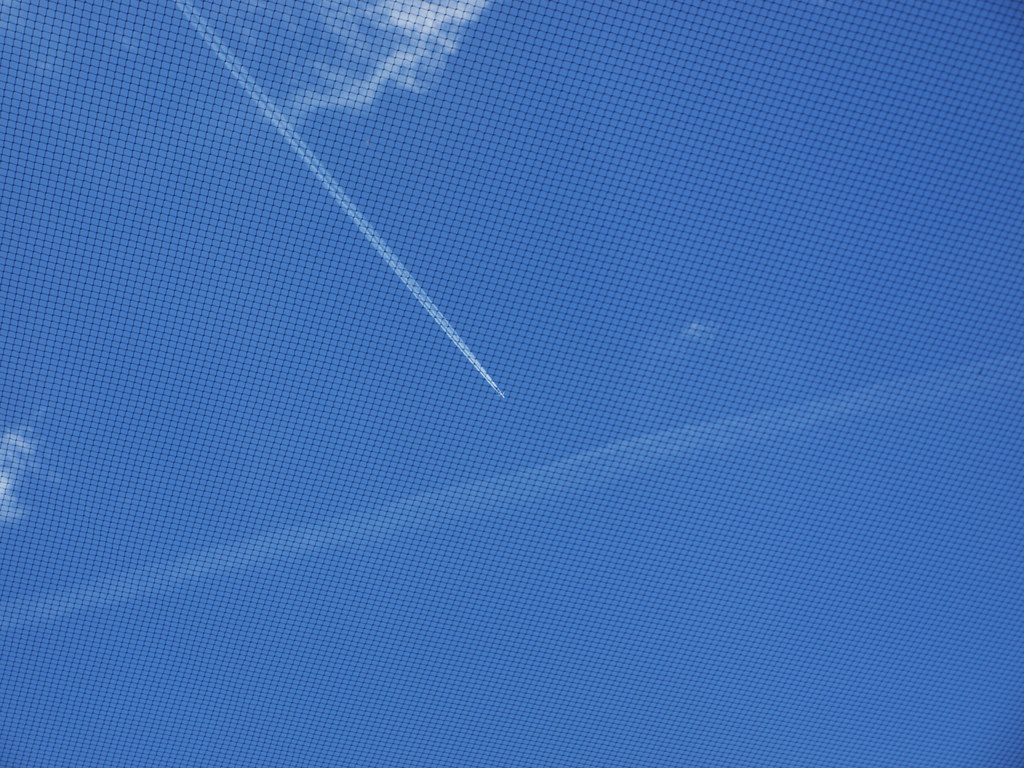 Serco, a private outsourcing firm, had the government contract to run Colnbrook during Varveropoulou's time there. The contract was awarded to a company called Mitie last year — they took over in September 2014.
Serco sent the following statement to BuzzFeed News in response to the assertions that Colnbrook detainees were kept confined to their wings for up to 14 hours a day, and that they could only use some facilities on the site if they made a request and were escorted by a guard:
From 7am – 9pm those in the centre had access to a range of recreational activities on their wings and also had the opportunity to access the full range of amenities on site each day including education, shop, Internet room and Art, cultural kitchen, library, faith rooms and multi-cultural room as well as access to the exercise yards for a minimum of one hour per day.

Detainees had to make bookings for high demand rooms such as the IT suite and art, and make appointments for the barbers. Other facilities such as the mosque and chapel were freely accessible and used or were opened on request.
Some photos from No Man's Land are currently on display at two exhibitions in London, one of which runs until June 21 and one which runs until September.