This is Flüchtlinge Willkommen, a website started by a couple in Berlin late last year that matches people with a spare room in cities across Germany with refugees who need somewhere to stay.
Germany has taken in huge numbers of new arrivals during a surge, which broke records last year and look set to do the same again this year, in migrants from the Middle East and Africa crossing the Mediterranean to reach Europe. Many of them are refugees fleeing wars and persecution.
Germany last year received over 200,000 asylum claims – applications to be officially recognised as a refugee and given leave to stay – which was twice that of any other European country, The Guardian reported last month. Germany is expecting 450,000 applications this year, Reuters reported last week.
Jonas Kakoschke and Mareike Geiling are the couple behind the project. They've made 52 matches in 11 German towns and cities to date, and they launched a sister website in Austria in January.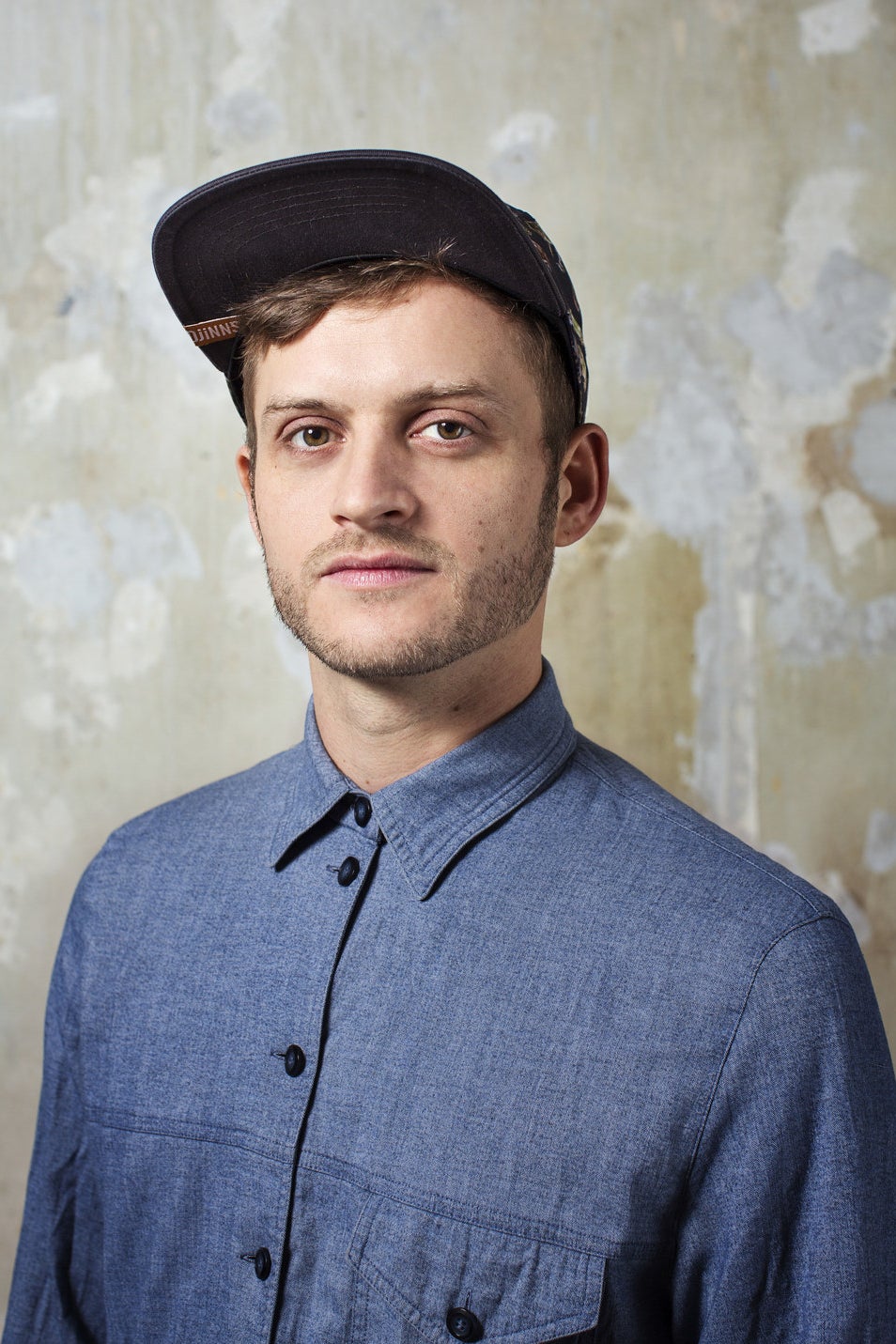 Jean-Paul Pastor Guzmán / Flüchtlinge Willkommen
Kakoschke told BuzzFeed News that they came up with the idea when they decided they wanted to use their own spare room to give a refugee somewhere to stay. They wrote to friends and family requesting help, and from that one email they raised enough money to cover six months' rent for the room – around €2,280 ($2,580).
The couple and their roommate, a man from Mali called Bakary, talk about living together in this radio report in English, and this video report in German. Bakary's surname isn't given.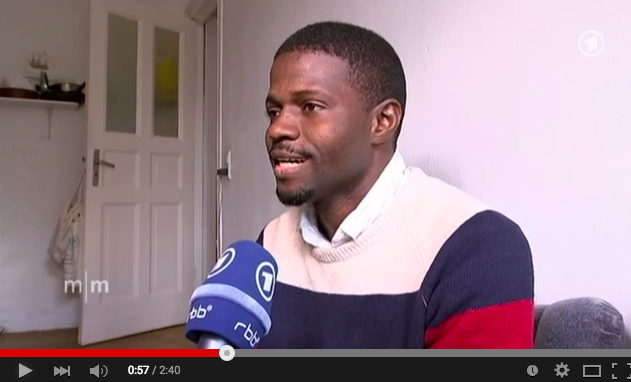 For people who sign up now, the rents are mostly funded by local governments in Germany, which have welfare budgets to cover refugee housing, Kakoschke told BuzzFeed News. The rules differ from city to city and often depend on whether someone's asylum claim has been accepted. Other groups still use the micro-donations route that Kakoschke and Geiling used.
Here's how the website works — if you're a person with a spare room for at least three months, or someone looking for a room, you fill out a form and submit it. Then their team works on finding you a match.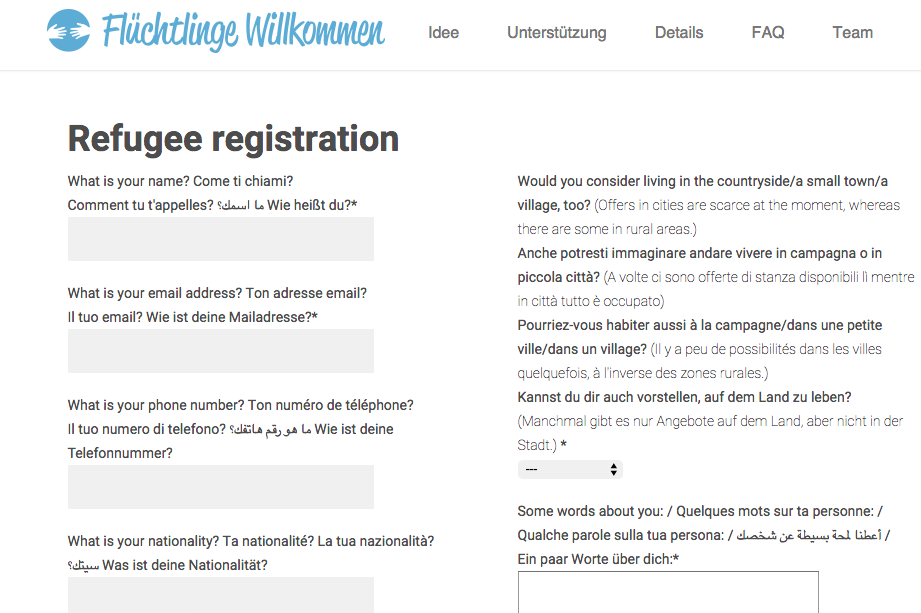 While it would be cool to have an open, searchable website like Gumtree or Craigslist, where people can just scan through listings and find matches themselves, it doesn't really work that way on Flüchtlinge Willkommen. "We try to handle this like 'normal', like regular, shared flat-matching — but it's not," Kakoschke told BuzzFeed News. "It's still a sensitive topic."
Kakoschke said the project uses a local partner in each city to help match a refugee to a room where they're likely to get along with the hosts. The founders also don't want to post the refugees' details on an open website because they don't want anti-migration groups in Germany, which Al Jazeera reported on this week, to be able to contact them.
Flüchtlinge Willkommen isn't for everyone — some people register their spare room but then change their minds, while for some refugees the whole idea of flatshares isn't a typical part of their culture.
Some refugees come from communities where people usually live with their families until they get married and start their own family, Kakoschke told BuzzFeed News.
"We are not like the solution for many thousands of people," he said. "We are more like an experiment and a political statement to say, 'Hey, there are people here who want to welcome other people in a positive way.'"
This post has been updated after Kakoschke clarified that the rent for the room that was given to Bakary was around €2,280 for six months. He had previously misstated the figure and given us the rental amount for the whole two-bedroom apartment.