This Campaign Wants The U.N. To Elect Its First Woman Secretary General
The U.N. leads many women's rights campaigns but hasn't had a female boss in its 70-year history. Equality Now, an international women's rights group, wants that to change.
The U.N. is a big force in the world of women's rights, launching and funding campaigns around the world. Its high-profile He for She campaign is led by Emma Watson.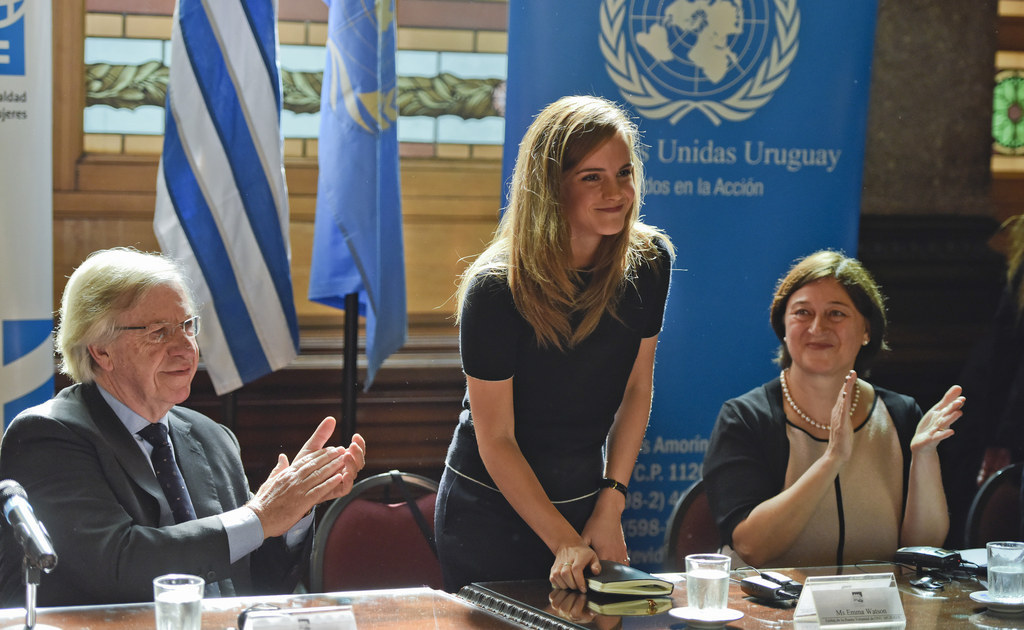 U.N. Women, the U.N. department that works to achieve gender equality, points its Twitter followers to dismal statistics about the global lack of female CEOs. Such as with this tweet about the situation in the U.S.
And this one about India.
Seriously, even Norway?
But the U.N. itself has never had a woman in its top job, that of secretary general. Equality Now, a global women's rights organisation, has launched a campaign to encourage the U.N. to pick a woman when it elects a new boss next year.
The campaign is asking people to petition the countries that make up the U.N. Security Council, which traditionally selects a candidate who is then ratified by the other U.N. member states, to support female candidates. Ban Ki Moon, the eighth secretary general in the U.N.'s 70-year history, will step down at the end of 2016.
The Equality Now campaign says the U.N. has too few women in top jobs overall, pointing to a U.N. assessment of its staff in 2013 that says women make up just 27–30% of its top two professional tiers.
The U.N. is still doing much better than many private companies in this regard though. A CNN study last month of hundreds of the biggest companies listed on U.S. stock markets showed that women occupied around 14% of the top-level jobs. They make up less than 9% of the executive directors at the biggest listed companies in the U.K. and hold less than a quarter of board positions, according to a report last month cited by the Financial Times.
So maybe we will see a woman at the head of the U.N. before long.