Mojahed Akil is one of around 4 million Syrians who have fled the country since a brutal civil war began just over four years ago. The 25-year-old software developer now lives in neighboring Turkey.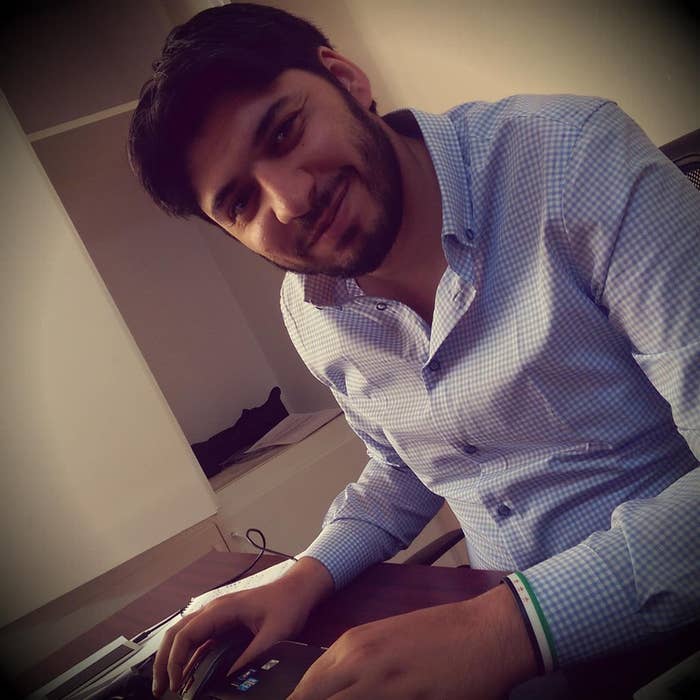 "Until recently, there were no Syrian people in Turkey," Akil told BuzzFeed News in a Skype interview, explaining that when he arrived he had no one to ask for advice about how to set up his new life. "I would have to go to government offices everyday to find out information about what are my rights in this country."
Around 1.7 million Syrian refugees, almost half of those who have fled overseas, have ended up in Turkey, according to the latest UN data.
Having struggled to settle in himself, Akil last year launched a free app to help fellow Syrian refugees in Turkey. It's called Gherbetna, which means our loneliness, otherness, or exile in Arabic. Here's the menu screen: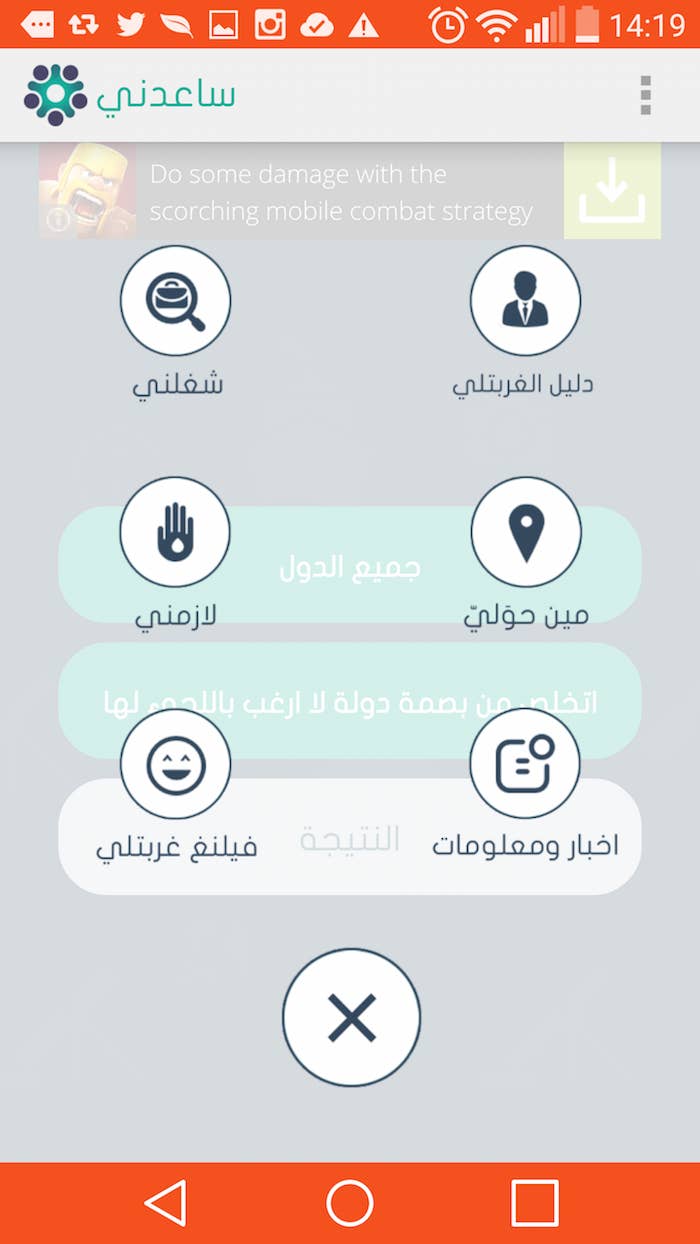 This main menu is broken down into sections that include job listings (that's the icon with the magnifying glass). Another section lists local businesses and services that Syrians might need (that's the icon with the man in the suit), with links to things ranging from language classes to Syrian sweet shops.
And there's a section called "I Need" (that's the one with the hand symbol), where you can post a question about whatever you need to find in your area on a message board. When we looked, people were seeking recommendations for things like doctors and drivers.
The app's most popular feature is "Help Me," which helps users navigate through red tape. First you select the country you've moved to, what you want to do, and then hit enter. We said we were in Turkey and wanted to apply for a work permit.
As the war in Syria enters its fifth year with no clear end in sight, refugees like Akil are being forced to accept that their stay in their new country has no clear end date, increasing pressure on them to set up a new life.
However, many have tried to avoid interactions with the Turkish system, partly due to language barriers and partly due to feeling nervous about dealing with government officials, NPR reported last month.
That's why "Help Me" gives you a step-by-step guide on what you need to do when it comes to government processes, like getting that Turkish work permit.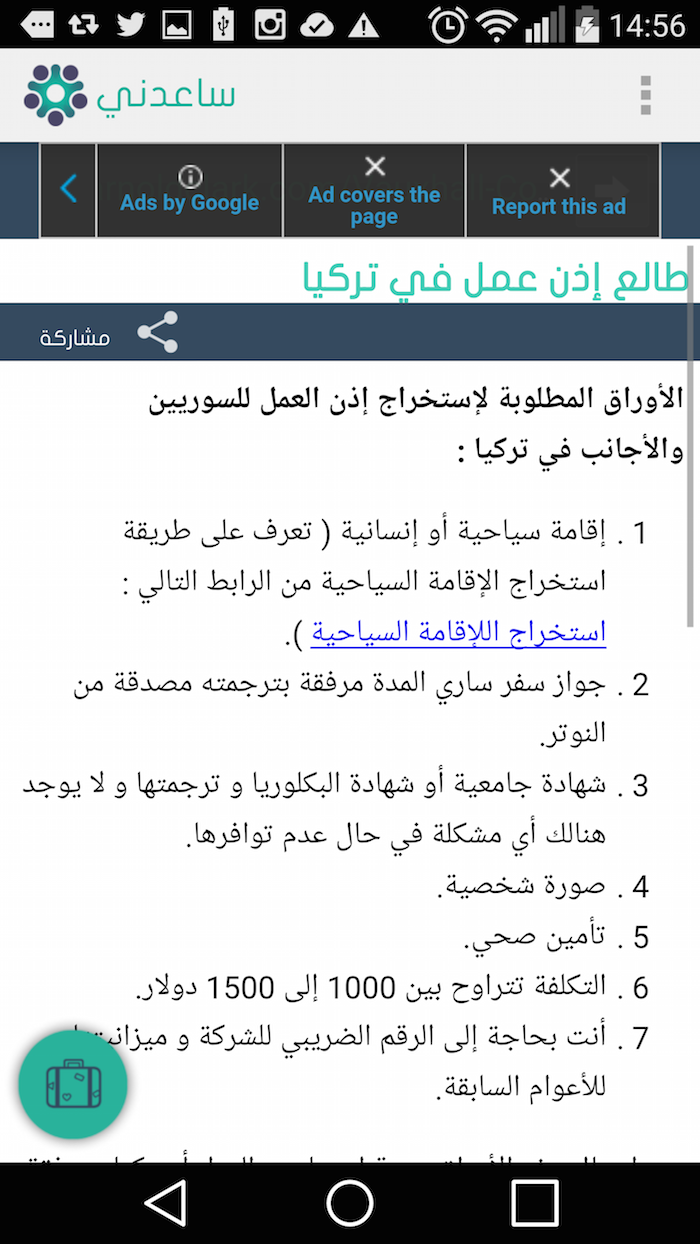 The app has had around 11,000 downloads so far. Users can also look up tips on Gherbetna's website or Facebook page. This year, Akil wants to expand the project into other countries where Syrians are ending up — he launched an Egyptian edition last month and he'd also like to launch Lebanon and Jordan editions.
At first, a smartphone app might seem like a strange way to help out when huge swathes of the Syrians who have fled overseas since 2011 currently live in refugee camps and reportedly often face dire living conditions. But within that huge number there are many middle-class Syrian refugees, who fled with enough cash to rent small apartments for a while and in some cases found basic jobs, as Al Jazeera reported last year.
Akil says the Turkish government also provides internet access in some camps — it's seen as an essential service that helps people stay in touch with their relatives who are back home or who fled to other countries.
"This period has spread us out between many different countries," says Akil, whose parents and siblings fled separately to Saudi Arabia and Dubai. "There are many Syrians like me."