French taxi drivers are on strike throughout the country to protest against UberPop, one of the services offered by the American online cab-hailing service Uber.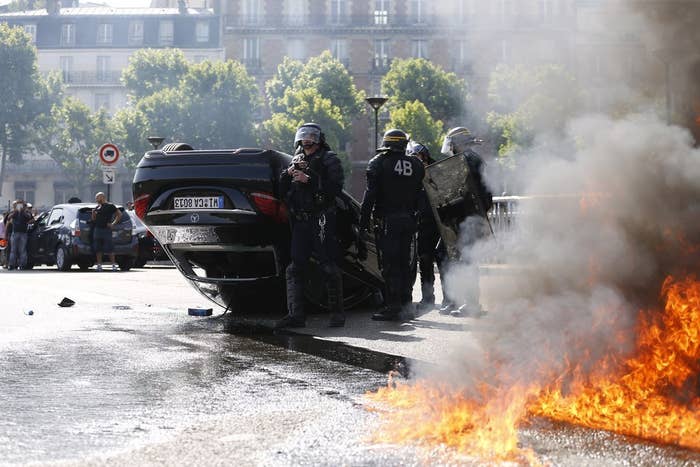 In Paris, the cabbies blocked access to motorway exits, airports, and railway stations. Photos from news agencies and social media showed cars being overturned or vandalized.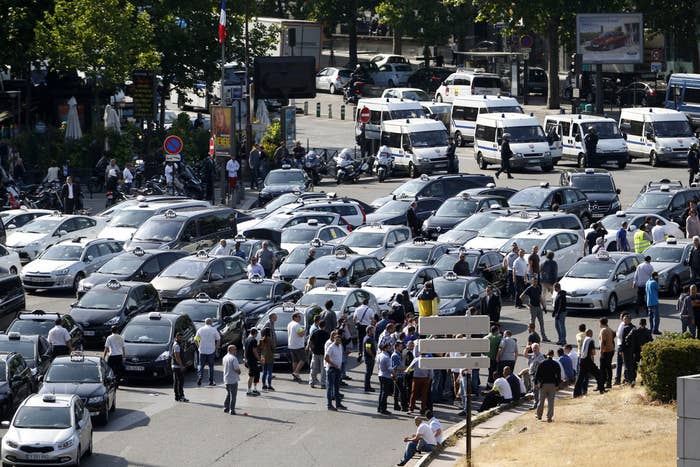 French media showed images of the burning tires and blockades, while police in riot gear at one point intervened using tear gas, the BBC reported.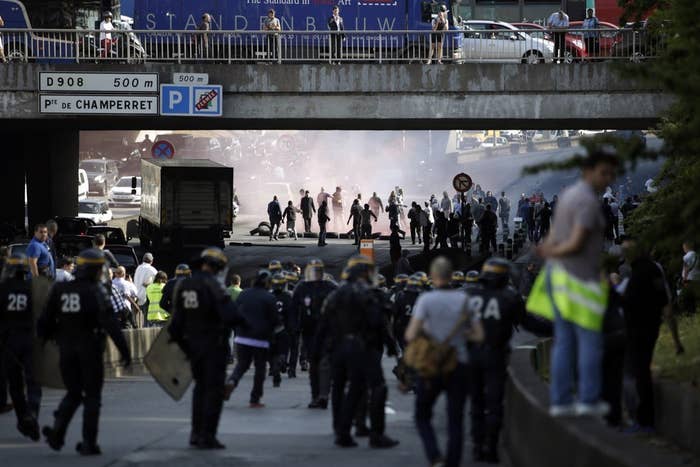 The drivers are opposed to UberPop because, they say, it will bring cutthroat competition to the market.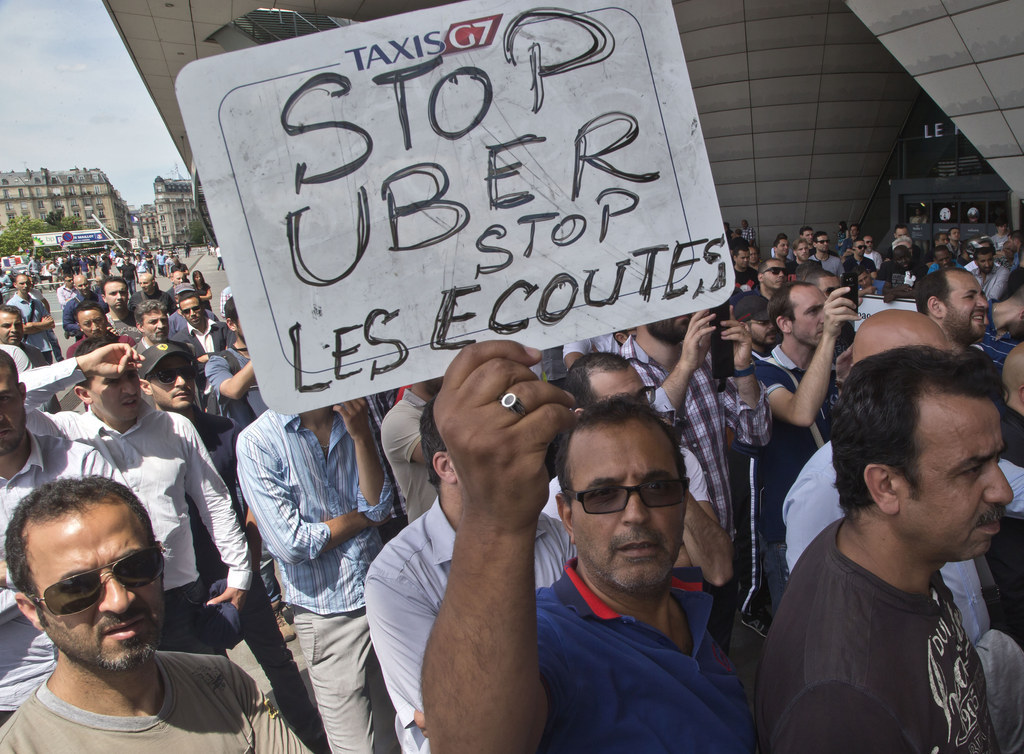 There were similar protests in other French cities such as Marseilles.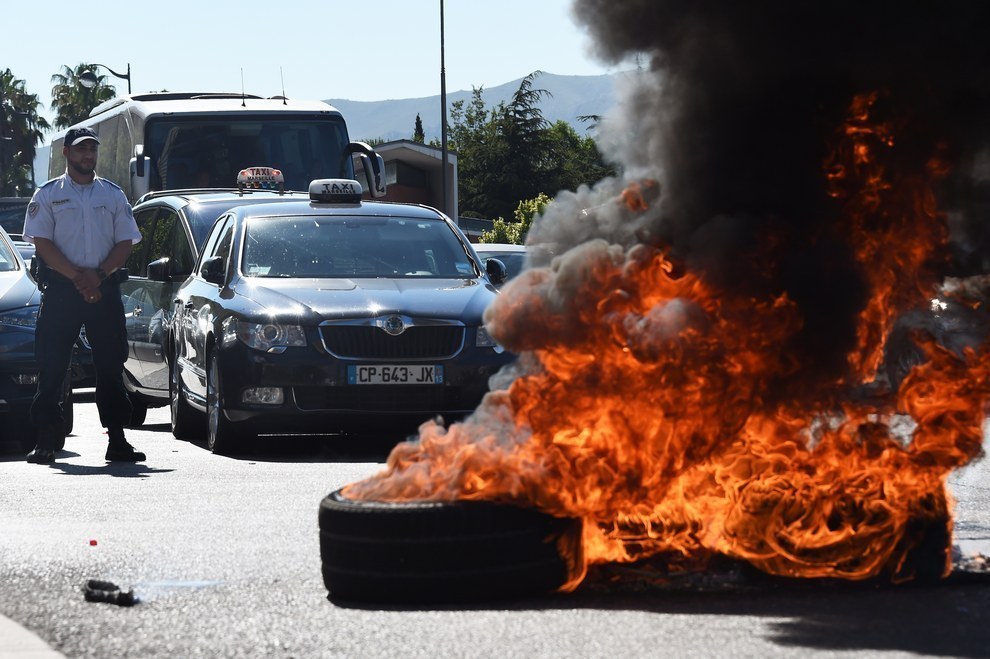 In Paris, the situation escalated on Thursday morning, especially around the Porte Maillot area, with people posting pictures of vandalized cars -- some with broken windows and some overturned.
There were more protests around the city's international airports, Charles de Gaulle and Orly. The singer Courtney Love tweeted that she got caught up in the demo and had to escape on a motorcycle when a mob attacked the car she was in.
Some people resorted to walking to the airports to catch their flights.
To cope with the situation, Paris' airports operator said it was sending out shuttles to help pedestrians reach Orly airport.
Meanwhile, these taxi drivers in the city of Bordeaux held a peaceful protest and handed out flowers.
French Interior Minister Bernard Cazeneuve on Thursday called for a ban on UberPop in Paris, Reuters reported. An Uber spokesperson told Reuters this would override normal legal processes, under which a judge should decide whether to impose a ban.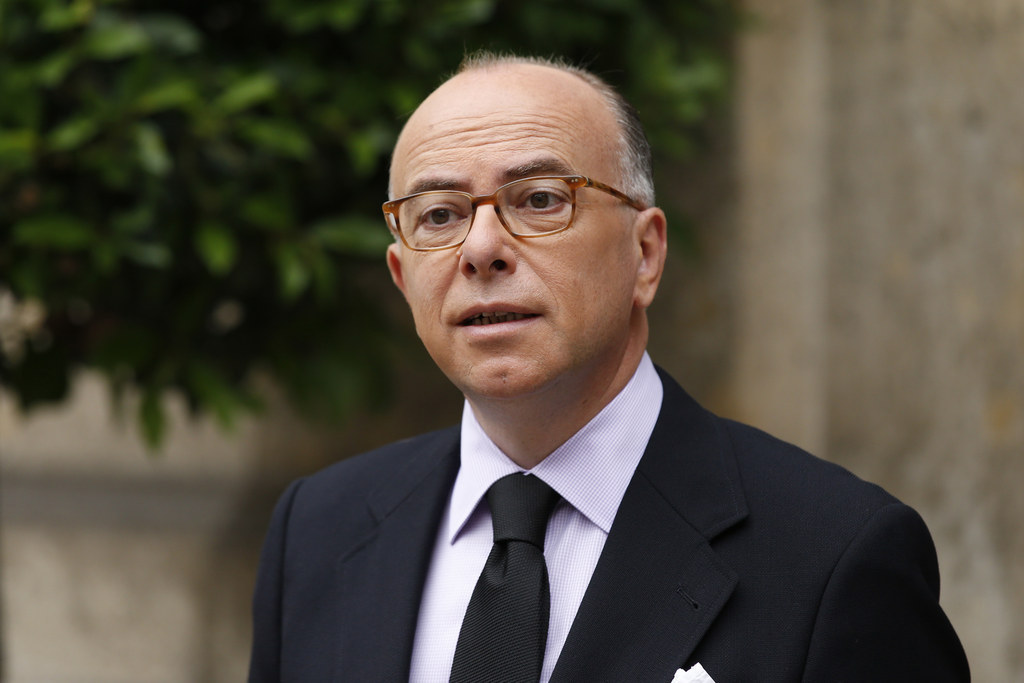 Uber has several services in France but taxi drivers are chiefly annoyed about UberPop, which allows individuals to hire private drivers who charge less than a conventional taxi.
UberPop is also a more informal operation than France's private chauffeured tourism vehicles, called VTCs, which use professional drivers.