A New Video Appears To Show Nigeria's Boko Haram Applauding The Charlie Hebdo Attack
The Islamist militant group has expressed support for last week's terrorist assault on the French satirical newspaper, according to a video posted online. The video could not immediately be verified.
The Nigerian Islamist militant group Boko Haram has expressed support for last week's terrorist attack on French satirical newspaper Charlie Hebdo, according to a video posted online that appeared to show the group's leader.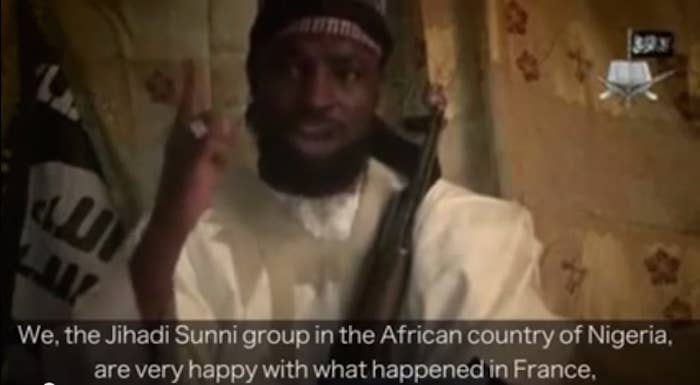 "We are very happy with what happened at the heart of France," Boko Haram's leader Abubakar Shekau said in the video, Bloomberg reported on Wednesday.
The eight-minute video, posted on YouTube, could not immediately be verified. The video appeared to have been removed from YouTube later on Wednesday, although another video that appeared to show one clip from the speech was still available.
Gunmen stormed Charlie Hebdo's Paris offices last week and killed 12 people, in France's worst terrorist attack for half a century.
Said and Chérif Kouachi were killed after a 48-hour manhunt for them that ended in a hostage situation near the capital. Al-Qaeda in Yemen claimed responsibility for the attack earlier on Wednesday.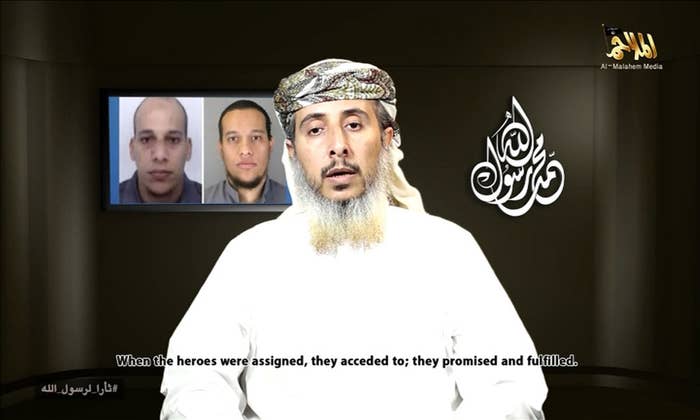 Boko Haram, whose name means "Western education is forbidden," is an Islamist movement that has launched attacks in Africa's most populous country since 2009. The group is becoming increasingly violent and daring.
Boko Haram took over the north-eastern town of Baga and its surrounding area earlier this month and, while the number of casualities is not yet known, some local officials say 2000 people have been killed in the ensuing violence, the Guardian reported. Nigeria's military says the number is only 150, Reuters reported.
The Islamist violence in Nigeria has not attracted the same media attention as the attacks in Paris, as this edition of the British newspaper the Voice, which focuses on the U.K.'s black community, makes clear.