Missing Mexican Students' Loved Ones Tour Europe To Push For New Investigation
A three-man campaign group consisting of the father of one student, a classmate, and a local human rights activist finished up their one-month trip in London on Tuesday.
Forty-three Mexican students went missing after a confrontation with police last September, in a case that shocked the country. Their families have since held a stream of protests to oppose the government's handling of the case.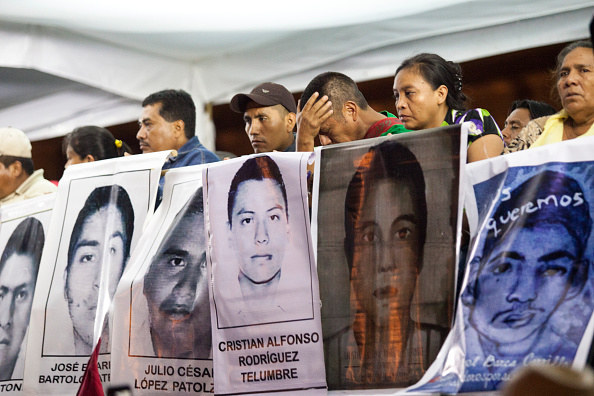 The father of one of the students, a classmate of the group, and a local human rights activist have recently expanded their protest — they've spent a month touring Europe to get support. They reached London on Tuesday and are due to hold a rally tonight.
"We came here because we've tried everything already in Mexico, and we'll keep trying, but the Mexican government have not responded well to us seeking justice for our kids," Eleucadio Ortega, the father of one of the students, told BuzzFeed News.
Mexico's attorney general said in January that all 43 students had been killed by a gang, even though the remains of just one student had been identified. The families say the students were "disappeared" by the government and are alive.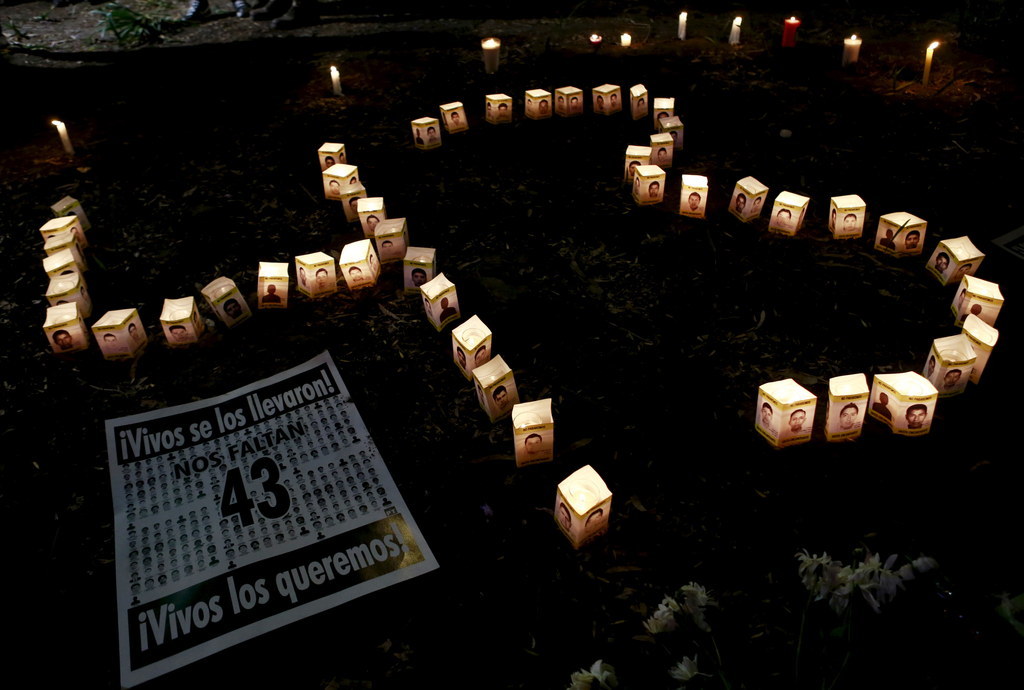 The three-man group — part of a movement called Caravana 43 — have visited 12 countries over the last month. In each country, they met civil society groups who they hope will now lobby their governments to put pressure on Mexico.
The trio is demanding that Mexico's government return the students alive to their families, and also work to halt the country's wider problem of forced disappearances. London is the last stop on their trip. Another group of relatives in Caravana 43 visited the U.S. earlier this spring.
The students, all men who attended a teacher training college in Ayotzinapa, southern Mexico, were ambushed by local police on Sept. 26 while commandeering buses to travel to a demonstration. According to the government's official account, the police handed them to a local criminal gang, who burned them on a pyre.
Following international concern about whether Mexico had conducted a thorough investigation, an independent panel was set up late last year. Last month, it called on Mexico's authorities to revisit several aspects of the case.
"There's no justice in Mexico — and even less if you're a small-time farmer," said Ortega, who said his son Mauricio used to help harvest the family's coffee crops before he went to college. "[But] we're not going to give up, and we're not going to shut up, until the government returns our sons to us."